The year is nearly over, and what a year it's been for travelers.
Between airlines, hotel chains, travel companies and everything in between, change is the only constant in the world of travel. But some developments in 2019 have fundamentally reshaped travel, from the grounding of the 737 Max to dropping airfare prices to rising concern about the environmental impact of travel.
Here's a look at some of the biggest stories from 2019 for travelers.
Getting to Europe Has Never Been Cheaper
There's never been a better time to be a world traveler.
Despite some scares about rising fuel prices and the constant anxiety of the next economic recession, airfare just seems to keep dropping. And in 2019, the payoff was huge for flying to Europe on the cheap.
Once an $800-plus ticket no matter where you live, flights to Europe have dropped to record lows. In 2019, we've seen round-trip tickets to Europe below $300 become the norm. In some cases, airfare has even dropped below $200 round-trip!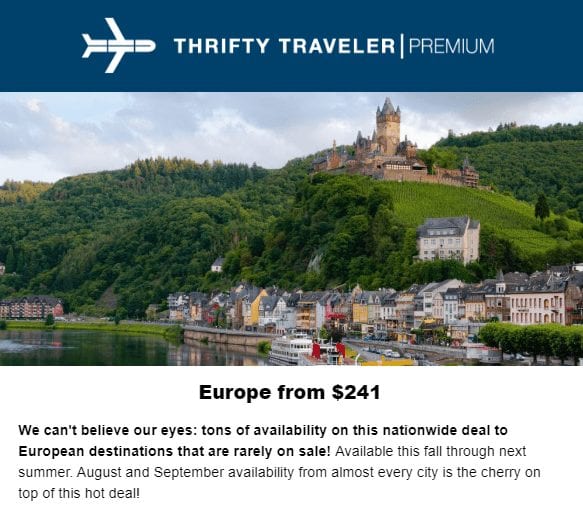 Members of Thrifty Traveler Premium, our international flight deal alert service, have reaped the benefits of this trend. And it's not just big coastal cities that benefit from lower prices. Even small airports across the country could get to Europe and back for around $300 (or less!) this year.
There's no telling if cheap fares to Europe will stretch into 2020. Not all news in the travel world is good news, but this was a story we could get behind.
Budget Airlines Go Bust
If 2018 crippled some of the world's foremost budget airlines, 2019 was the year that finally did them in.
And the headline failure was Icelandic low-cost carrier WOW air, which finally collapsed in early 2019 after hobbling through 2018 amid budget problems and months of questions about its viability. The airline famous for dirt-cheap fares to Europe and purple planes eyed a reboot, but that appears to have stalled.
Other low-cost airlines to bite the dust in 2019 include Thomas Cook and XL Airways. Norwegian Air, perhaps the best-run budget carrier, is still struggling financially.
These low-cost airlines have helped drive airfare from the U.S. to Europe down to record lows. If Norwegian follows WOW air into oblivion, cheap airfare may suffer.
737 MAX
As the year closes out, one of Boeing's newest and most popular planes has spent nearly all of it on the ground.
The Boeing 737 Max was grounded worldwide in March following two deadly crashes that killed nearly 350 people. What was originally expected to be a brief pause in flights has stretched on, and it's still unclear when the plane will return to service.
The fallout has been catastrophic.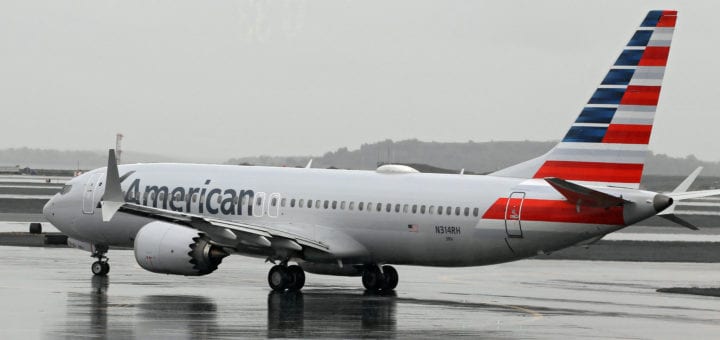 U.S. airlines have canceled thousands upon thousands of flights, leading to hundreds of millions of dollars in losses. Boeing will pause production of the planes in 2020. The company recently ousted its CEO as the debacle rages on.
But most troublingly, the 737 Max saga has revealed questions of safety oversights and regulatory lapses as Boeing rushed to get the plane to market. The recertification process uncovered even more problems with the plane.
If and when the 737 Max eventually returns to the sky, the jet manufacturer will still struggle to fix its reputation.
The Environment Strikes Back
Mother Earth had her say in 2019.
Some of the world's largest hotel chains – including Marriott, Hyatt, and IHG – announced in 2019 they would eliminate plastic toiletry bottles as travel companies try to portray an eco-friendly vibe. Meanwhile, flight shaming is on the rise – and airlines are playing defense about their negative toll on the environment.
Led by environmental activists like Sweden's Greta Thunberg, flight shaming shines the light on the carbon emissions that come from flying. Flights are responsible for 2% of the world's carbon emissions, but that number is expected to grow.
Airlines big and small are getting louder about their efforts, from carbon-neutral flights at easyJet to the continual push for more environmentally friendly planes.
Here at Thrifty Traveler, we decided in 2019 to offset the carbon emissions for each and every flight our team takes.
The Rise of Dynamic Award Pricing
It's a dirty word for frequent flyer programs: Dynamic award pricing.
Pioneered in the U.S. years ago by Delta with SkyMiles, dynamic award pricing caught on in a big way in 2019.
Rather than determining how many miles you'll need to fly from point A to point B, dynamic pricing blows it up. Instead, it sets that rate based on cash price, demand, time of year, and more. The result is some unpredictable – and often sky-high – rates when using miles.
United transitioned to dynamic award pricing in late 2019. And while American Airlines hasn't done a full pivot yet, it's clearly moving toward dynamic pricing with "Web Special Fares" in both economy and business class – first domestically, and now internationally.
It's easy to declare this the death of frequent flyer miles. And there are major downsides, to be certain – especially if you're looking to get outsized value from your miles by flying first or business class.
But it's not all doom and gloom. There's tremendous upside for the average traveler: Astoundingly cheap flights when using miles. 
This shift to dynamic award pricing means airlines are untethered from award charts. The result? We've seen flights to New Zealand and Australia for 10,000 AAdvantage miles … round-trip. Round-trip flights to Europe were bookable for under 40,000 American miles, too. Those deals just aren't possible under the old model.
And if any airline has shown the upside of dynamic award pricing, it's Delta.
Delta SkyMiles Flash Sales Are Better than Ever
Delta transitioned to dynamic award pricing years ago. In 2018, it's SkyMiles flash sales gained prominence.
In 2019, these SkyMiles flash sales somehow got even cheaper. In our minds, they were better than ever, firmly taking hold as the best way to use Delta SkyMiles.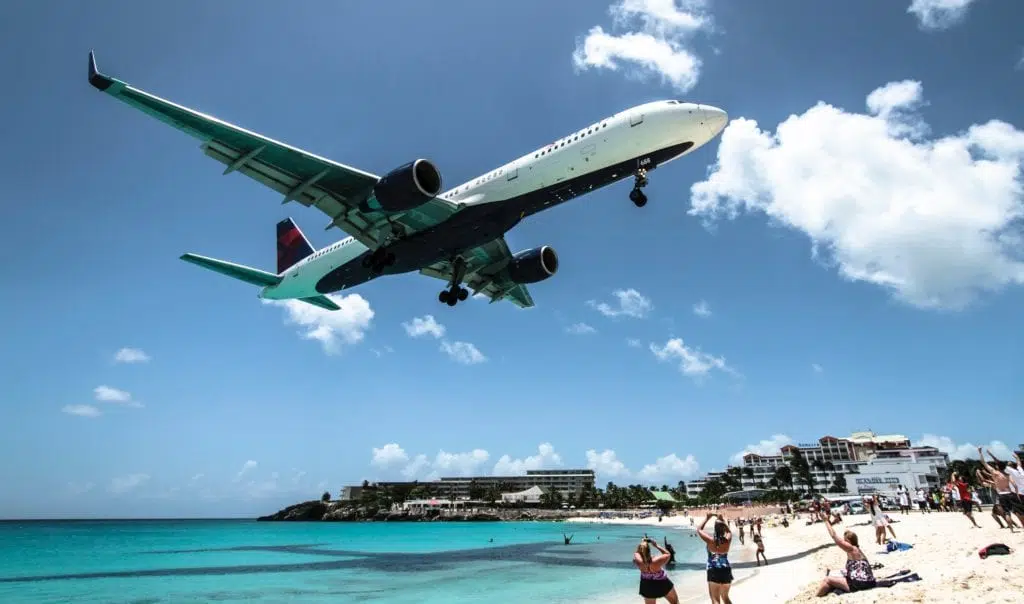 Delta SkyMiles have a bad reputation: they're called worthless in some corners of the internet. But look at some of the deals from this past year and tell me with a straight face that they're worthless:
98,000 SkyMiles round-trip to Europe in Delta One business class
Nationwide to Tokyo, Japan from 30,000 SkyMiles round-trip 
Nationwide to London for 14,000-30,000 SkyMiles round-trip
Flights to Beijing or Shanghai, China starting at just 30,000 SkyMiles round-trip
Unadvertised SkyMiles flash sale to Mexico & the Caribbean from 10,000 SkyMiles round-trip
Delta advertises some of these sales, but the best deals are rarely public. Thrifty Traveler Premium is the only flight deal subscription service that includes these award flight alerts. And in 2019 alone, we sent more than 40 SkyMiles flash sales to members.
Basic Economy is Now (Almost) Unavoidable
As if there was any doubt: But basic economy is here to stay.
Basic economy is a no-frills fare that typically doesn't include seat selection and cannot be canceled or changed. On United, you can't even bring a carry-on bag. And while airlines portray them as cheaper fares, the truth is just the opposite: Airlines are charging you the same to give you less. 
With Hawaiian Airlines joining the pack in 2019 and JetBlue's launch of its "Blue Basic" fares last month, nearly every U.S. airline offers some version of basic economy fares. Southwest is the only holdout, and there are even some signs that the airline is reconsidering its promise to never sell basic economy fares.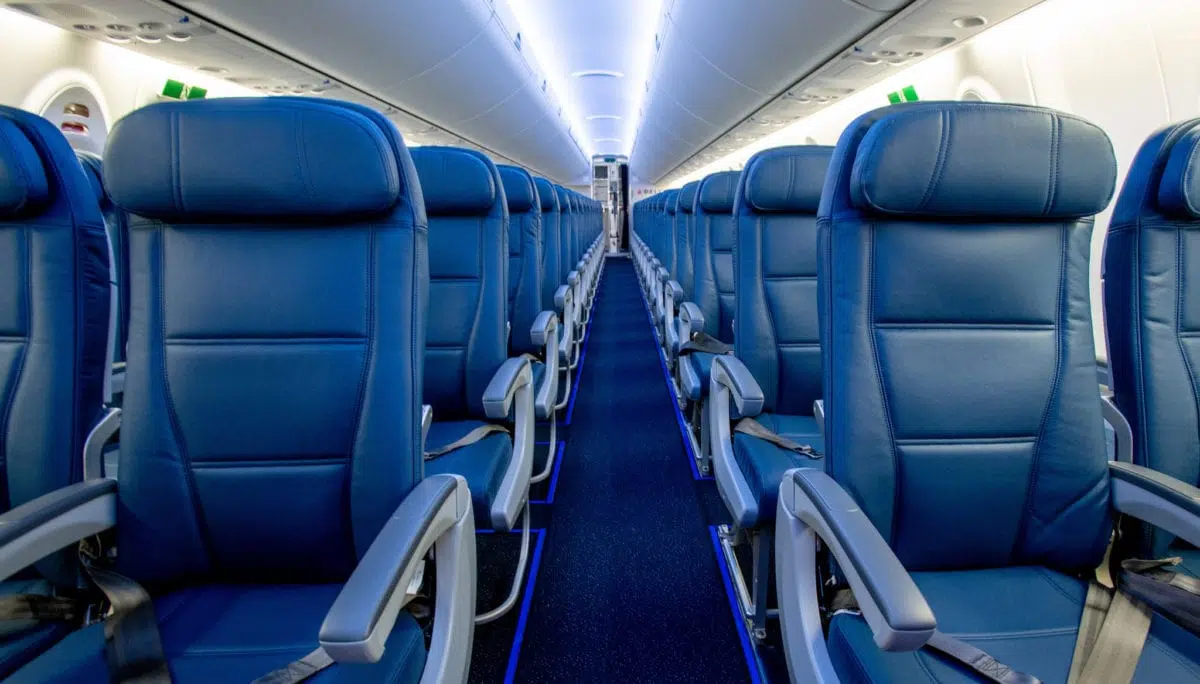 Now, you can't even avoid basic economy when using frequent flyer miles. In 2019, Delta even expanded basic economy fares to SkyMiles award tickets in the U.S., then a massive expansion to Mexico, Central, and South America.
There's one reason these fares are so popular: Money. Between the effort to upsell you to a main cabin fare and all the fees they can charge travelers flying basic economy, these fares are a surefire moneymaker.
Read up on what you get and what you don't flying basic economy on the major U.S. airlines. Our matchup of the three major U.S. carriers – Delta, American, and United – showed there's a clear winner for flying basic economy.
Banks Are Fighting For a Spot in Your Wallet
It's not all bad news in 2019.
This year we saw the battle for travelers' business heat up among some of the largest credit card travel rewards companies – especially Chase and American Express. Banks are constantly tweaking and improving their offerings to win over new customers. And when they do, it's a win for travelers.
Case in point: Chase upped the welcome bonus offer on its Chase Sapphire Preferred card from 50,000 points to 60,000 points. American Express rolled out a refresh of its longstanding Amex Green Card, in a bid to win back travelers. Credit card issuers left and right tweaked benefits and bonuses.
Big Changes Coming to Delta's Co-Branded Credit Cards
OK, so it hasn't happened just yet. But big changes are coming to the Delta SkyMiles credit cards from American Express.
Delta and American Express announced these brewing changes earlier this year to the Delta SkyMiles Gold, Delta SkyMiles Platinum, and Delta Reserve. The changes take effect Jan. 30, 2020, and there's almost too much to unpack here. Be sure to read our guide to decoding these changes, but here are some highlights:
Delta SkyMiles Gold American Express Card: Earn 2x at restaurants and U.S. supermarkets and a $100 statement credit after spending $10,000 annually; $29 day passes to the Delta Sky Club will no longer be available, annual fee increases from $95 to $99.
Delta SkyMiles Platinum American Express Card: Earn 3x at hotels and Delta purchases, 2x at restaurants and U.S. supermarkets, and get a $100 application credit for Global Entry or TSA PreCheck; Sky Club day passes increase from $29 to $39, annual fee increases from $195 to $250.
Delta Reserve Credit Card from American Express: Earn 3x on all Delta purchases, two free guest passes to the Delta Sky Club, complimentary American Express Centurion lounge access when flying Delta, $100 application credit for Global Entry or TSA PreCheck; Sky Priority Access is eliminated, annual fee increases from $450 to $550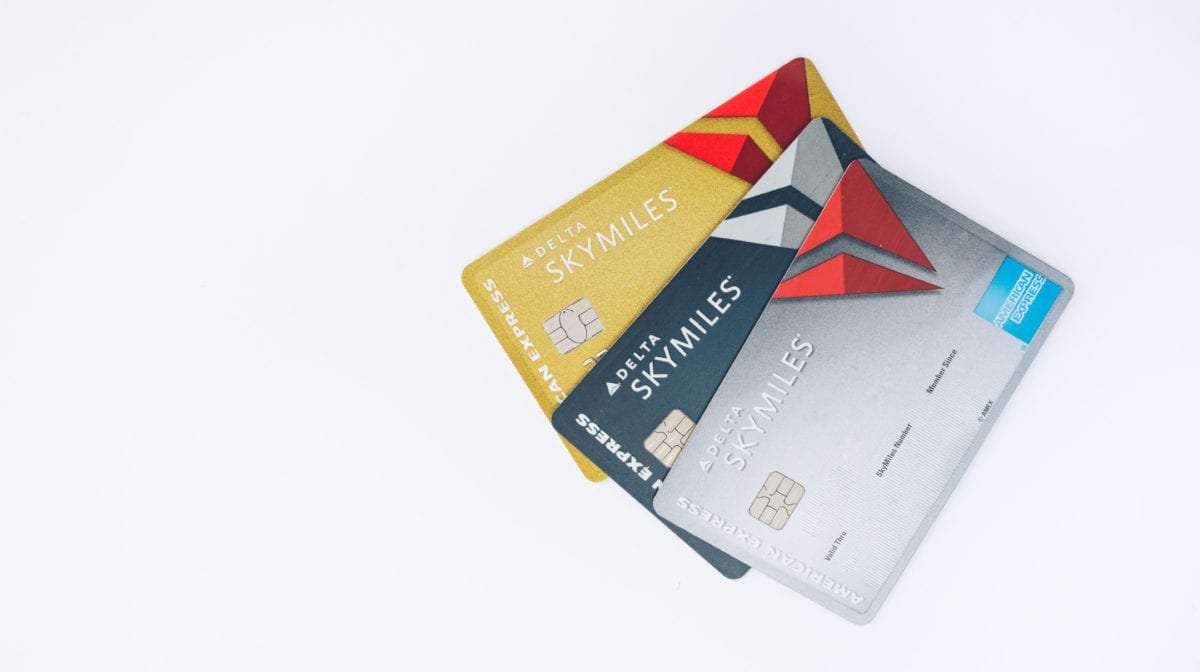 Bottom Line
There was good news and bad news alike for travelers in 2019. We'll make a bold prediction that the same will be true in 2020.