As of April 2015, Airbnb is now offered in Cuba, so finding a place to stay is easier than ever. Airbnb is a perfect fit for Cuba since the government has allowed residents to rent out their homes, known as casa particulars, since 1997. In fact, a majority of the two million visitors to Cuba each year stay in casa particulars. Before Airbnb came along the various casas were difficult to book and each typically had their own website. With the advent of Airbnb, you can now one stop shop! Let me give you some tips for booking Airbnb Cuba!
Thrifty Tip: New To Airbnb? Sign up using our link and you will receive $40 towards your first stay (we will get $20 as well).
Step 1: Search
Searching on Airbnb is easy. Just enter in your trip location/dates, and you will be given a list of properties. You can further filter the list by price and room type. There are over a 1,000 Airbnb properties across the island so finding a location should not be too difficult. Many great properties can be found in the $30-$50 per night range.
When you find a listing you would like to book, message the host first. Many times it will show there is availability on Airbnb but it is actually sold out. It's important to note that most people in Cuba do not have internet. If they do have internet (5% of Cubans) it is generally very slow, so don't expect an immediate response. Another reason to message the host first is that it may take a day or two for them to respond, and you don't want to have to wait for the host to approve or deny your request before trying to book another property. By contacting your host instead of requesting to book you leave yourself the option to book a different property. If there is availability the host will reply to your message with an invitation to book. I discovered this method after getting frustrated with very slow responses.
You will notice after you have been searching for awhile that the same hosts represent multiple properties. I assume that one person represents multiple properties and is merely a broker for the actual hosts. Also take a look towards the bottom of the property listings to see the hosts response times. If they are longer than a day or two I would take your business elsewhere.
Once your host has responded to your message and invited you to stay for the dates you selected, the Airbnb booking process is generally the same as booking Airbnb anywhere else. There is one exception where you have to justify your reason for traveling to Cuba from one of the 12 allowed travel categories.
I stayed at the Hostal Habana Real for $30 a night, just outside of Havana Vieja (Old Havana). The room included an attached shower, air conditioning, and a hotel safe. It was a recently renovated property and was very clean. It did not have the most comfortable beds, but I think that is the norm in Cuba. The Hostal Habana Real is located in Havana Centro which was a 15-minute walk and it was not very well lit at night. On my next stay, I will be staying in nearby Havana Vieja, which is the tourist center.
The casa I stayed at also served breakfast for 5 CUC per day ($5), which was a great deal as well as delicious and filling. The coffee in Cuba is very strong, just as god intended.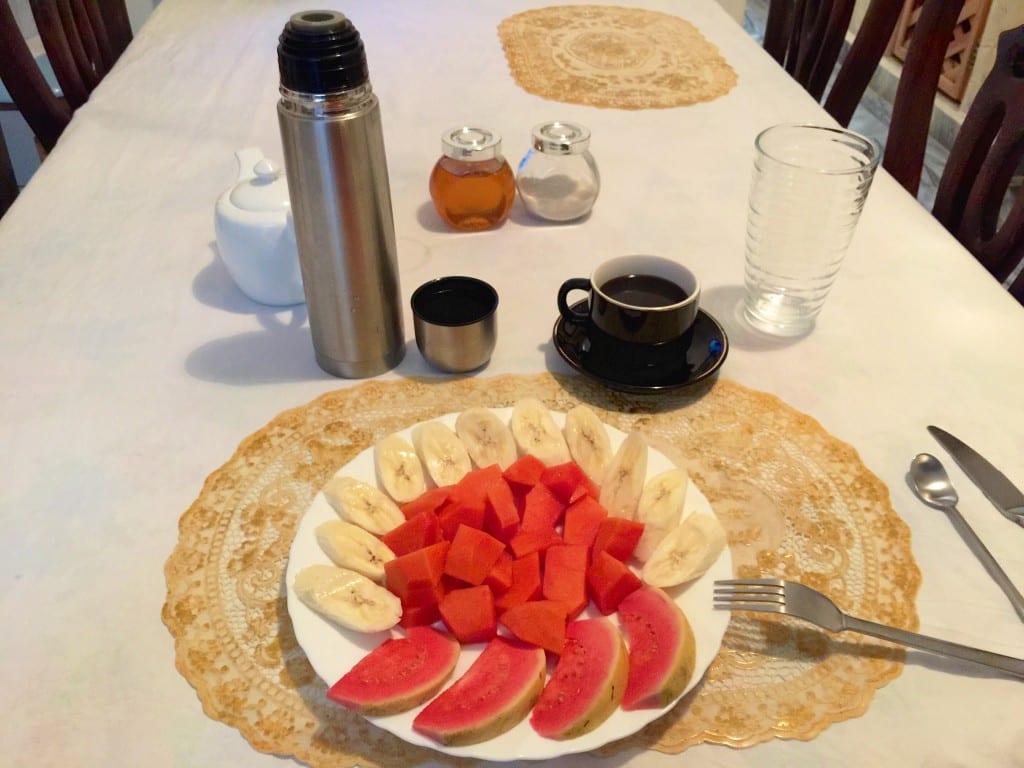 The only issue I encountered at the Airbnb was that the host said he spoke English in his online profile. He responded to messages very well in English but he was not there when I arrived at the property in Havana, and no one at the property spoke English. I did my best and got by with my three years of high school Spanish. Overall, I really enjoyed my stay at the Hostal Habana Real and if it had been a little closer to Havana Vieja I would stay there again in a heartbeat.
Thrifty Tip #1: Message the host with your check-in/check-out dates. It may take a day or two for them to respond so you don't want to send a formal request to book because that locks you into that property until they respond.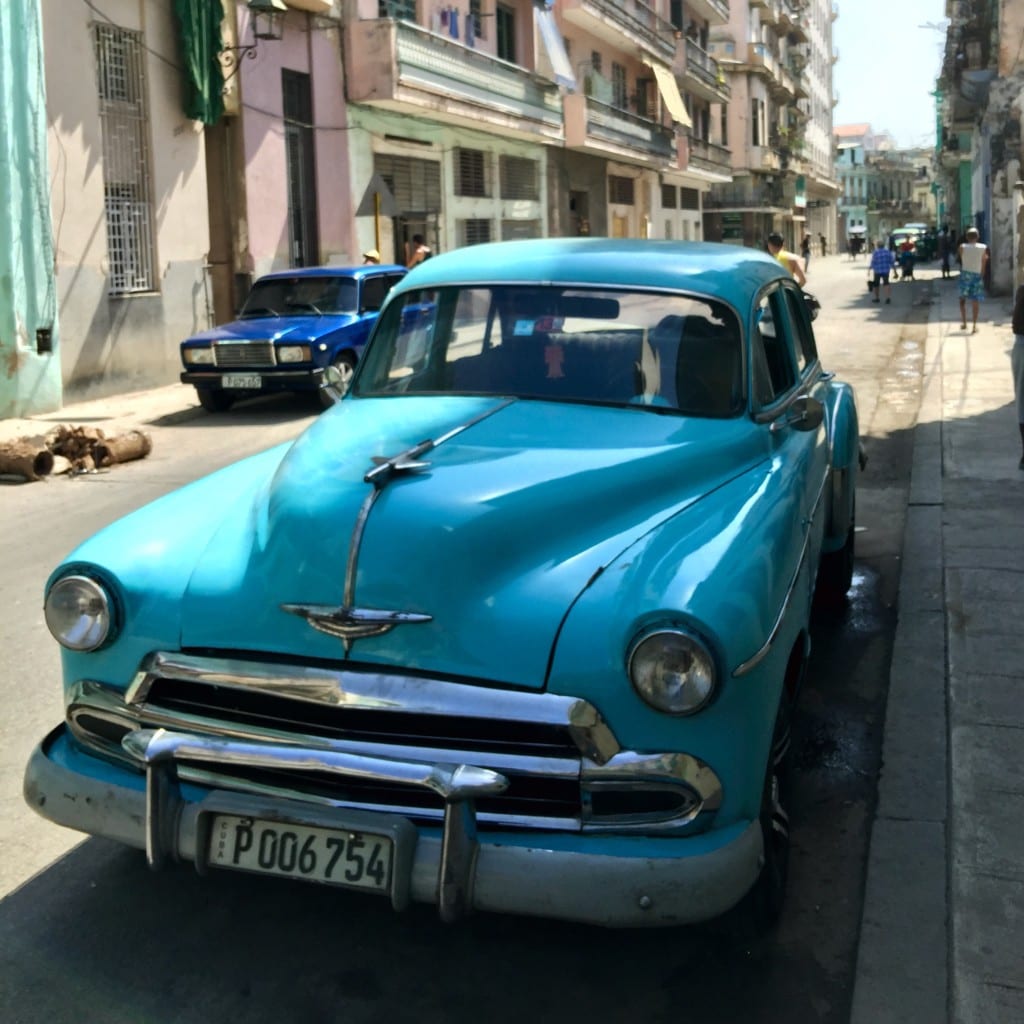 Thrifty Tip #2: Ask your host in advance to confirm they can arrange a taxi for you. I got to ride in an awesome '50's Chevy to and from the airport. The cost was 25 CUC each way, even though my host online told me it would be 15 CUC. My Spanish is not very impressive so I just paid the price.
Thrifty Tip #3: Stay in Havana Vieja as that is where most of the action is.