Last week, American Express sent shockwaves through the travel world with the relaunch of their famed Green Card. It was an update that was long overdue and vastly needed. But the reaction to the card itself and its benefits has been a mixed bag.
But that doesn't mean it's a dud. There are a number of reasons why travelers should care about the new card – and some should consider putting it in their wallet.
The First Card to Offer CLEAR Reimbursement
Perhaps the most intriguing new benefit of the American Express Green Card is it will now provide cardmembers with an annual $100 credit for CLEAR airport security to help offset the otherwise high membership cost.
It won't quite cover the full cost of membership, but it's the first travel rewards credit card to offer any sort of cost savings for CLEAR. And with the growing list of credit cards offering reimbursement for Global Entry or TSA PreCheck, this is a monumental benefit that hasn't been offered from any credit card previously.
CLEAR membership doesn't come cheap: it starts at $179 per year. But even without the Green card, there are easy ways to drastically cut that cost.
All Delta SkyMiles and United MileagePlus members can enroll in CLEAR for just $119. So even if you're not flying Delta or United, you can quickly sign up for a SkyMiles or MileagePlus account to capitalize on this lower cost. If you've got status with either airline or hold one of their co-branded credit cards, that price drops further to $109 each year. Top-tier elites in both airlines can get it free.
But by adding the Amex Green Card to your wallet, you could potentially get CLEAR for just $9 each year – a cost that many travelers should find much more palatable. And though we question whether or not CLEAR is worth it for the average traveler, there is no denying the value here if you can benefit from CLEAR membership.
It's A Great One Size Fits All Travel Card
Like its main competitors, the Chase Sapphire Reserve, and the Chase Sapphire Preferred Card, the Amex Green Card fills a void for Amex as a one size fits all travel credit card. If you're not interested in carrying multiple cards to maximize different bonus categories on your spending and maximizing different benefits, the Amex Green Card is worth a serious look.
It earns 3x Membership Rewards points on all travel and dining purchases. Previously, Amex didn't have a card in their offering that provided bonus Membership Rewards points for non-airfare travel (think hotels, Uber, cruises, etc.). And while the American Express Gold Card earns 4x points per dollar spent at restaurants worldwide and 3x points per dollar on airfare booked directly with the airline and at amextravel.com, there are no spending incentives for other travel.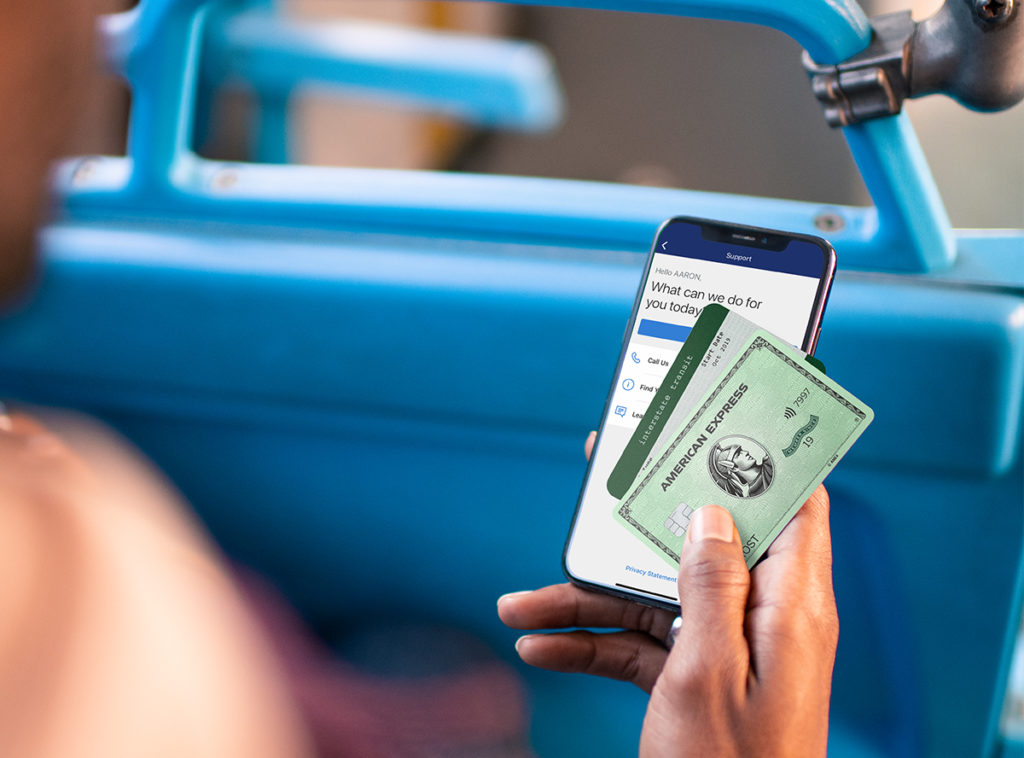 And Amex's top tier Platinum Card from American Express offers 5x points per dollar spent on airfare directly with the airlines and at amextravel.com on up to $500,000 spent in this category each calendar year. But it doesn't offer any other spending bonus categories, making it a poor choice for everyday spending.
The Amex Green Card splits the difference. It's no coincidence that American Express matched the bonus categories offered by both of Chase's Sapphire cards (travel and dining). This makes it a much better option for travelers looking to get a lot of bang for their buck and minimize the number of credit cards they carry. It truly becomes a one-size-fits-all travel card for many and may put pressure on Chase to look at Sapphire card improvements.
More Competition Benefits Consumers
When banks compete for a share of your wallet by increasing welcome offer bonuses and improving credit card benefits,  you, the consumer, ultimately win.
Case in point: When Capital One announced in 2018 they were adding a credit to cover the cost of either Global Entry or TSA PreCheck to their Capital One Venture Rewards Credit Card, Chase responded shortly after by increasing the sign up bonus on the Sapphire Preferred Card to 100,000 Ultimate Rewards points after spending $4,000 in the first three months. That was an increase of 10,000 points – nothing to scoff at.
Amex didn't have a direct competitor to the Capital One Venture Rewards Credit Card or the Chase Sapphire Preferred Card and the Amex Green Card fills that void nicely. And it's apparent that Amex's updates to the Green Card are intended to compete directly with Chase's Sapphire Reserve and Sapphire Preferred Cards.
So will Chase make updates and improve the benefits offered on their Sapphire Cards? Only time will tell, but I wouldn't bet against it.
The welcome offers on both Sapphire Cards are very strong, and American Express will have a hard time competing on that front. But at the very least, the new Amex Green Card has thrown the ball back into Chase's court to re-evaluate their offering. Amex has really stepped out of the box with the new Green Card benefits and it would appear they wanted to offer things other cards were not. And when that happens, consumers win.
Full Benefits of the Amex Green Card
Receive 30,000 Membership Rewards Points after spending $2,000 within the first three months of card membership.
3x points per dollar spent on all travel and dining expenses.
$100 credit towards CLEAR membership each year. 
$100 credit for Lounge Buddy each year. Purchase airport lounge access starting at just $25
$150 annual fee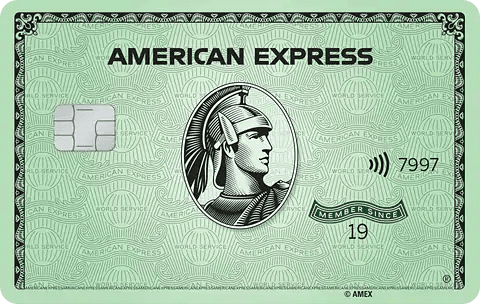 Click Here to learn more about the American Express Green Card.
Bottom Line
I think Amex filled a void in their travel credit card offering with the Green Card. And we think it is easily worth the $150 annual fee (especially in the first year).
But even if you aren't interested in applying, the launch of the new Amex Green Card could have lasting implications. Between the credits for CLEAR and Lounge Buddy, Amex is thinking outside the box with how it sweetens the deal for travelers. And that pushes the envelope for what every credit card company can do.