Cruises have their diehard fans and, it seems, just as many haters. For travelers set on seeing the world on their own for cheap, it's hard to shake the image of shelling out big bucks just to be stuck on a boat.
But after a recent cruise through the Caribbean, that's what I'm here to do. Think of it like having a personal driver that takes you to different ports while you can hit the gym, maybe get a massage, or have dinner and a cocktail. Cruises have stepped up their game for travelers who crave authentic experiences with cooking classes, pub crawls, market tours, and more.
And whether you're booking your stateroom or heading to port, there are ways to save.
Book Your Excursions at Port
Consider booking your land excursions when you arrive in port. This may take a bit more research in advance, but once you have decided what interests you at each stop on the cruise, start searching for deals.
The upside is that you can often save some serious money rather than booking through the cruise itself. The possible downside is that it's up to you to make sure the cruise line doesn't leave you behind.
I walked off the ship when we arrived in St. Lucia with some cruise mates in search of savings. We struck a deal with the operator and another group of vacationers to travel to a private beach and tour the caves where Pirates of The Caribbean was filmed, followed by a relaxing day at the beach at jet ski rentals. And we got it all for $75 each.
This day package was not offered from the ship's excursion desk, but similar packages were three times the price for what turned out to be a much more adventurous day.
Free Excursions
What's better than cheaper excursions? Free ones.
Some cruise operators like Viking offer basic land excursions for free. These are a great way to spend some time off the ship exploring a new place and familiarizing yourself with the location.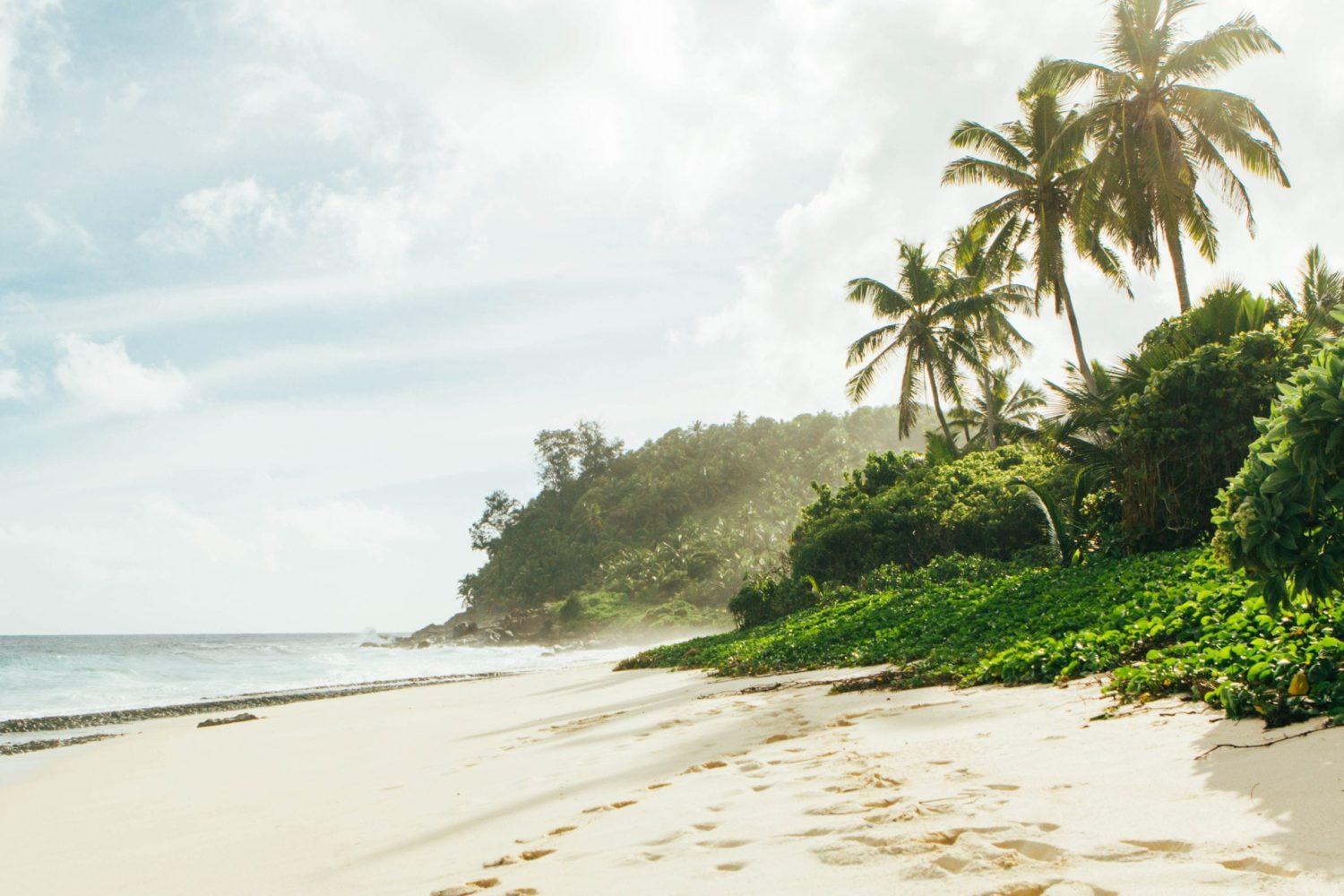 Read up on some of the best spots across the Caribbean to explore during your cruise.
Tips on Tipping
Check to see if gratuities are covered in the cost of your reservation. Many cruise lines include the cost of gratuities in the base cost of your ticket.
And you can always negotiate if you feel like you want to tip separately to different areas of the ship – or in some cases reduce the size of your gratuities.
Book at the Right Time
Just as with flights and hotels, booking early and watching the fares can save you money and provide you with more options. Some cruise lines also offer "book early/no frills/no refund" fares.
If you are flexible with your travel dates, consider traveling during shoulder season, which is generally late summer and early fall. If you're heading to Europe, however, it's typically April and October. And Alaskan cruise deals tend to be in May and September.
You may also want to keep your eyes open for deals during what the cruise industry calls "Wave Season," a stretch between January and March that's the peak season for cruise bookings. Many cruise lines offer special deals and incentives.
You could also live on the edge a bit and keep your eye on deals around hurricane season, generally between summer and early fall.
Use Credit Card Points to Cut Your Costs
We're all about using points and miles to save on flights and hotels. With the right credit cards, that can extend to your cruise bill, too.
One easy option is the Capital One Venture Rewards Credit Card, which offers a 50,000-point welcome bonus after spending $3,000 within the first three months. That's good to cover $500 of your cruise costs.
And using Capital One's purchase eraser function, you can simply charge the cruise to your Venture card, then go back and cover part of the cost with points!
Two other great options are the Chase Sapphire Reserve and Chase Sapphire Preferred cards. These top travel credit cards are currently offering 50,000 points and 60,000, respectively, after spending $4,000 within the first three months.
But thanks to the bonus you get when booking with points through Chase, these points are worth more. With either card, the bonus alone could cover up to $750 of your cruise. Just beware that you'll need to call Chase at 1-855-234-2542 to use your points to book a cruise.
Watch out for Packages
You will likely be hit up to purchase a drink package, with different levels depending on how many adult beverages you plan to consume.
But look hard at your itinerary before making this decision. If you'll be spending a bulk of your time on the ship, this may be worth the purchase. That was the case for me when I visited the French Riviera, so it made sense.
But while recently cruising the British Virgin Isles, we were on shore every day from 7:30 a.m. until 6 p.m., so a drink package didn't help me hit up the local taverns on land.
Childcare Costs … Or Not?
If you are traveling with children, look at the cost for onboard childcare.
Some cruise lines like Princess offer "Camp Discovery" at no additional cost. So if you want to hit some museums or have some drinks in Barcelona while cruising Europe, your kids can stay onboard for some free fun.
Beware, Solo Travelers
Many cruise lines charge a "single supplement fee," extra costs for those without a travel companion. To avoid this fee, look for a cruise line like Norwegian. On some of their ships, they have small staterooms in the middle of the ship for solo travelers.
The area also has a common area for you to relax and perhaps meet other solo travelers while providing a respite from the smaller cabin quarters.
Bottom Line
Hopping on a cruise doesn't have to be stuffy, leave you feeling stuck at sea, or spendy. From the moment you start looking for deals until you step on land, there are great ways to save and make the most of the private driver behind the wheel of a 200,000-ton ship.
Want the best flight deals and travel tips delivered to your inbox?
Sign up for Thrifty Traveler, and like us on Facebook or follow us on Twitter & Instagram

Editorial Note: Any opinions, analyses, reviews, or recommendations expressed in this article are those of the author's alone, and have not been reviewed, approved, or otherwise endorsed by any card issuer.