Winter have you dreaming of taking to the seas to enjoy the warm Caribbean weather? You're not alone.
Hopping on a cruise isn't for everyone, but it's a fun and economical way to see a handful of new places in a short span of time. Here are some of the best ports around the Caribbean Sea to stop off and enjoy.
San Juan, Puerto Rico
With its colorful streets, rich history, and delightful food, San Juan is a perfect place to start your cruise itinerary. And after hurricanes swept through the island in 2017, San Juan is back and booming.
Most of the major cruise lines begin routes here heading to the eastern, southern, and western Caribbean. The best part? You're guaranteed warm weather.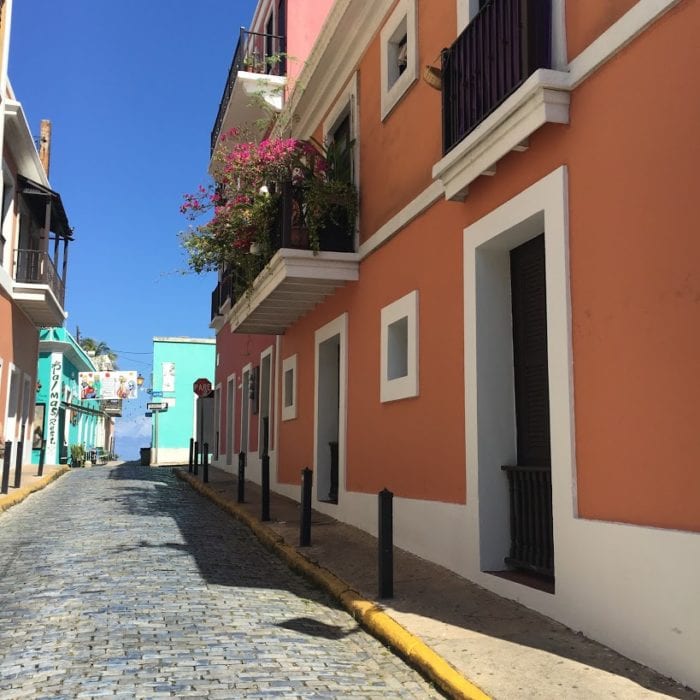 If your schedule allows, give yourself a couple of extra days to explore Old San Juan before or after your cruise. Castillo San Felipe del Morro is a beautiful historic area where you can have a picnic before visiting the fort to learn about the history of San Juan.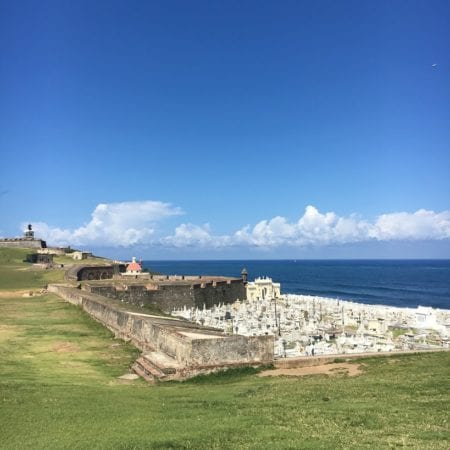 Thrifty Tip #1: The San Sebastian Street Festival happens every January in Old San Juan. Consider aligning your travel dates with this festival to get a taste of local culture, music, and food.
Mahogany Bay in Roatan, Honduras
Located about 40 miles off the coast of Honduras, Roatan is a long island that is only about 5 miles across at its widest point. And it's surrounded by some of the clearest waters you'll find at any port.
It makes Roatan the perfect place to kick back and have a beach day. There is a beautiful beach just a 10-minute walk from the port itself.
While many cruise ports can feel hectic, you'll find that Roatan is serene. There are just one or two ships in port at a time. But if staying near the port doesn't appeal to you, opt for a day-long island tour that will take you around the perimeter of the island.
Oranjestad, Aruba
Come for the iguanas, stay for the sunsets.
The iguanas are everywhere Aruba, and they're generally very social. So prepare yourself for lizard overload. Not only does Aruba have these critters crawling everywhere, it also has world-class beaches. On a clear day, you can even see Venezuela just 15 miles off in the distance.
Often times, the itinerary works to allow the ship will remain in port here into the evening hours. Hop on a sunset catamaran cruise to take in the views from the water as the sun sinks below the horizon.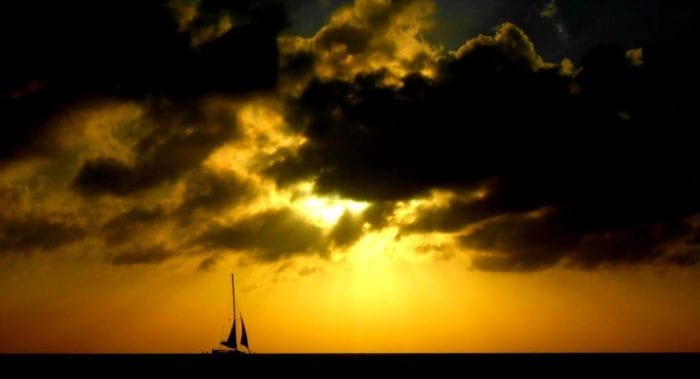 Willemstad, Curacao
Just 70 miles east of Aruba lies Curacao. And on most cruises, if you stop in Aruba, you'll hit Curacao as well.
Curacao is a constituent country of the Netherlands and the Dutch influence definitely shows. With colorful European-style streets, you'll quickly fall in love with this tiny island.
Wander through the streets of Willemstad and pay a visit to the local fruit markets. The Punda neighborhood is where you will find all of the color and Dutch colonial architecture. Street art is big in Curacao so you'll likely stumble upon building murals around every corner.
Basseterre, St. Kitts
Basseterre is the perfect place to connect with nature and learn about sugar cane. If you are looking to escape reality a bit more, you can hop on a ferry to Nevis just 2 miles from St. Kitts. Ferries run frequently, so this is a great option as it can be easily done in a day trip while the cruise ship is in port.
We opted for a Jeep safari into the higher points of the island to get some unbeatable views. The journey took us through some thick vegetation and rural countryside. Being able to see most of the island – and not just the area immediately around the port – was enjoyable. St. Kitts is less developed than neighboring islands, so we spent a lot of time trekking through dirt roads.
Charlotte Amalie, St. Thomas
If you aren't going to St. Thomas to visit Magen's Bay, what are you even doing?
Renowned as one of the world's most beautiful beaches, it can't be missed. Magen's Bay offers fine white sand and crystal clear water.
But be prepared for some crowds, as the bay gets busy while the ships are in port. But even when it's busy, Magen's Bay is worth seeing. Make it your first stop when you pull into port to beat the worst of the crowds. We found two hours to be the right amount of time.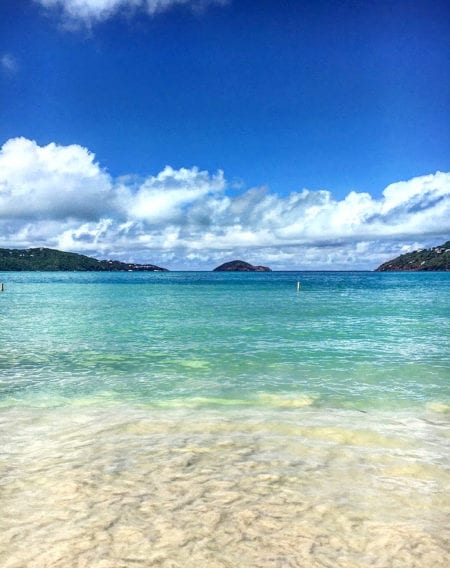 Want to escape the crowds even more? Head for Brewer's Bay near the airport. The beach is largely undeveloped, meaning you'll have to make do without amenities. But the views and serenity will be worth it.
Thrifty Tip #2: Booking a trip to Magen's Bay through the cruise ship will likely cost you upwards of $40 per person. You can save money with a local taxi but be specific about your destination and agree on your fare ahead of time.
Castries, St. Lucia
Out of all the islands in the Caribbean, St. Lucia is the one that keeps calling me back.
One day here simply wasn't enough. Black sand beaches? Yes please. St. Lucia is a volcanic island in the eastern Caribbean, known mostly for its towering Pitons.
You can hike the peaks independently or through a tour, with the hike taking about two hours. Afterward, stop by Piton Falls. The hot springs and mud baths near the falls are a great way to relax, especially after a grueling hike. Before getting back on the ship, grab some food at The Beacon Restaurant. The food is good but the view is better, as you'll have an unobstructed lookout over the Pitons and majority of the island.
Bottom Line
There's nothing wrong with sipping a drink on the deck of your cruise ship, but get on land and explore some of the best places the Caribbean has to offer. Look for some of these ports on your cruise itinerary if you want to find a hidden gem.