Anyone who tells you that Delta SkyMiles are worthless just isn't looking hard enough.
Sure, Delta SkyMiles can be difficult and frustrating. The amount of miles you need to book a flight is unpredictable and always changing, thanks to the airline's dynamic award pricing. When cash prices are high, SkyMiles rates are often high, too.
But there's a tradeoff: Some outstanding SkyMiles deals and flash sales, with flights bookable for half the miles that other airlines typically charge – or even less. 
The latest great deal wasn't a flash sale at all, but a change in how Delta prices award tickets booked with SkyMiles on partner airlines like Air France, KLM, or Virgin Atlantic. The upshot? You can now book flights between the U.S. and Europe for just 15,000 SkyMiles each way.
And that's just the latest insane SkyMiles deal we've sent to our Thrifty Traveler Premium members. Thrifty Traveler Premium is the only flight deal subscription service that alerts flyers to these kinds of amazing sales and opportunities to get more out of your SkyMiles.
We've sent more than a dozen of these deals in just the last few months, from flights to Europe or Japan to Caribbean getaways and even business class seats for a fraction of the normal price.
If you're looking to get the most out of your Delta SkyMiles, look no further. Keep reading and you'll see just how great some of these deals can be.
Deals, Deals, and More Deals
We could spend thousands of words writing about all the great SkyMiles deals we've found in the last several months. We'd rather just show you.
Let's start with the latest and greatest. Delta previously charged 25,000 SkyMiles to fly between the U.S. and Europe on partner airlines like Air France, KLM, Virgin Atlantic or Alitalia. Unannounced, Delta recently cut those rates by a whopping 40%. 
That means you can book round-trip flights to European cities big and small for just 30,000 SkyMiles, from nonstop flights to Paris-Charles de Gaulle (CDG) to one-stop journeys to Prague (PRG) or Porto (OPO). These tickets can easily cost $1,000 or more, and most airlines charge at least 60,000 miles for round-trip flights to Europe.
Thrifty Traveler Premium members got the first word of this great way to redeem SkyMiles – and dozens have already booked their trips to Europe for just 30,000 miles each.
A winter getaway to Mexico, Central America, or the Caribbean is rarely cheap. But we found an unadvertised flash sale to Costa Rica for as low as 9,000 SkyMiles. That's not a typo. You could have booked flights south for less than most short domestic trips.
Flying business class more your thing? It's rarely cheap with Delta, as the airline frequently charges more than 200,000 SkyMiles for a one-way flight to Europe in Delta One business class. But we unearthed a nationwide sale last month, with business class flights to Europe for just 98,000 SkyMiles round-trip from almost any airport in the U.S. It was one of the biggest sales we've ever seen – most airlines charge at least 70,000 miles for a one-way business class flight across the Atlantic. And some flights even had Delta One suites at that price!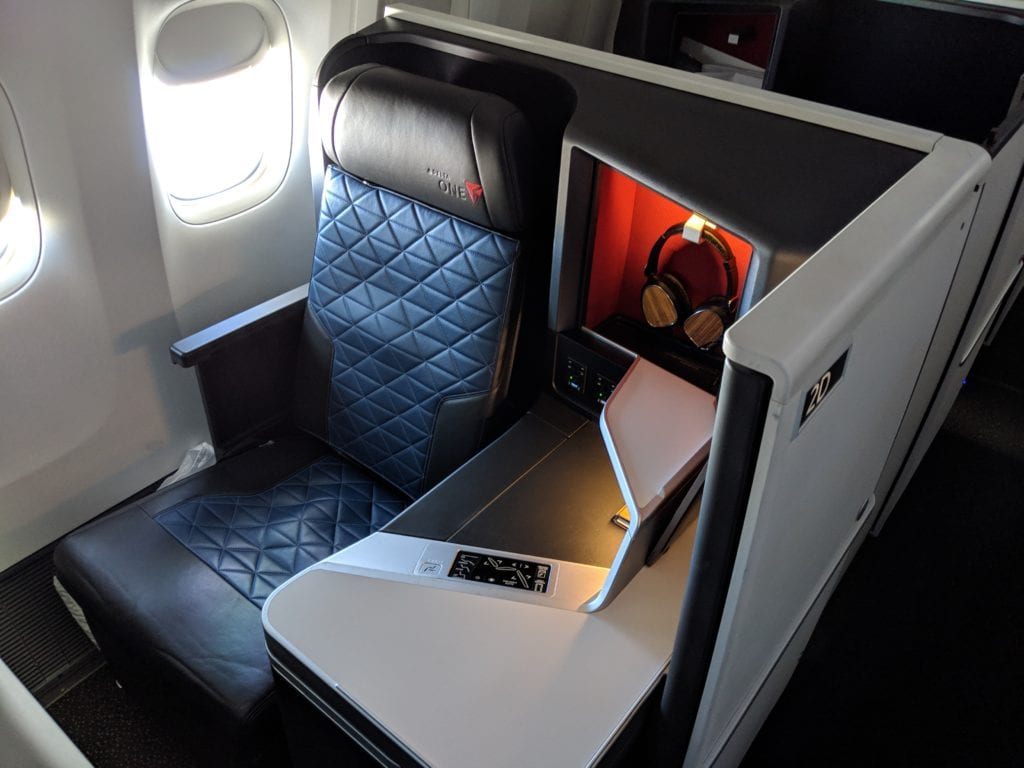 Many of these deals have expired, but Delta is constantly slashing typical pricing on flights – and we're always looking for them.
Here are a few more amazing Delta sales we've found just in the last few months:
Nationwide to Tokyo, Japan from 30,000 SkyMiles round-trip 
Nationwide to London for 14,000-30,000 SkyMiles round-trip
Flights to Beijing or Shanghai, China starting at just 30,000 SkyMiles round-trip
Unadvertised SkyMiles flash sale to Mexico & the Caribbean from 10,000 SkyMiles round-trip
How to Earn Delta SkyMiles for the Next Deal
There is truly no better way to use your SkyMiles than these sales and deals. And if you don't already have some stashed away, this should convince you that they're absolutely worth earning.
The easiest way to pile up SkyMiles is by opening a Delta SkyMiles American Express co-branded credit card. These cards are currently offering up to 40,000 SkyMiles after spending a certain amount within three months – but we've seen those welcome bonuses as high as 75,000 SkyMiles.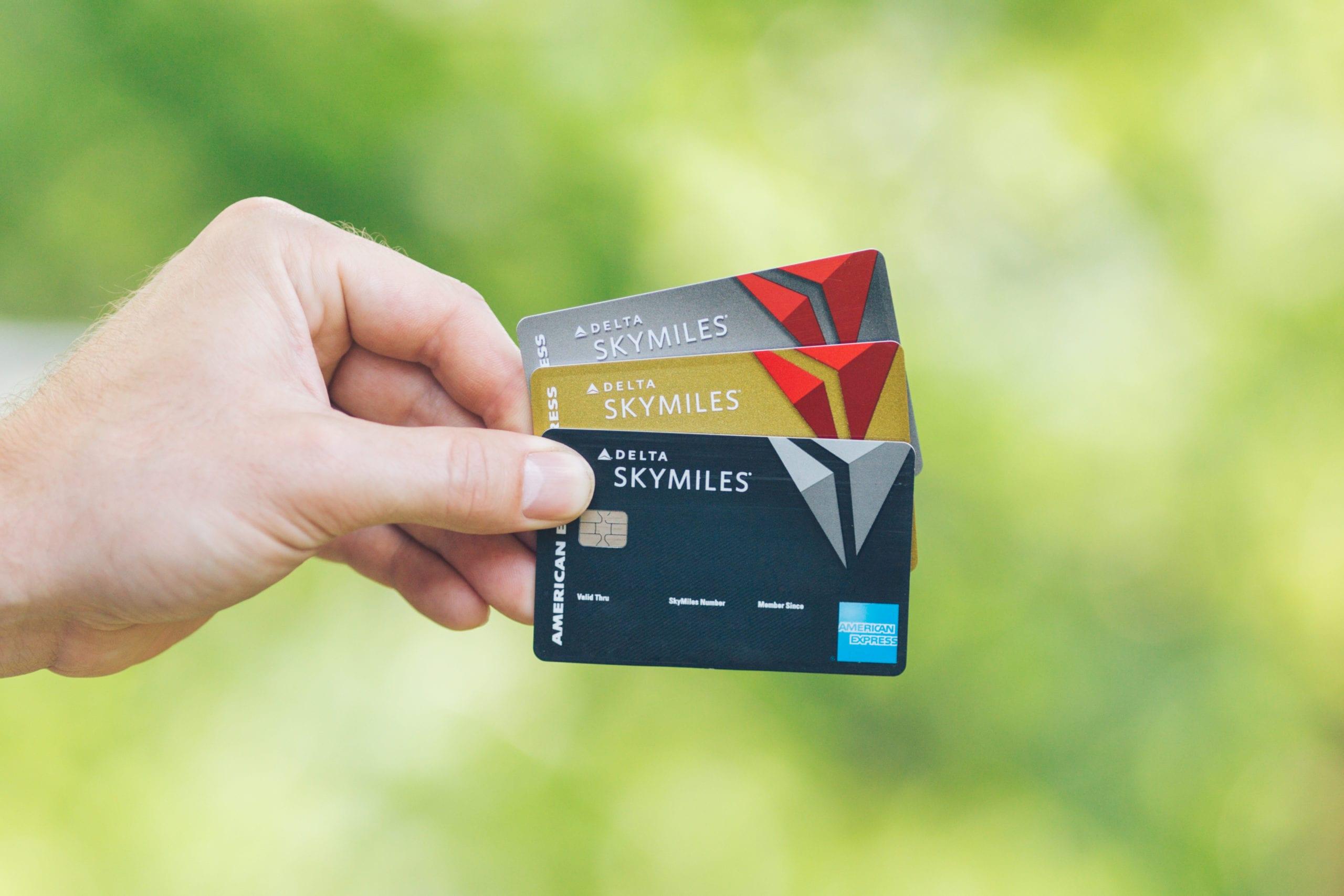 Big changes are coming to this suite of cards in early 2020, including a slew of new benefits and slightly higher annual fees. Read our guide to deciding which Delta credit card is right for you!
Keep in mind that there's no restriction against opening all three of these Delta co-branded cards: the Delta SkyMiles Gold, Delta SkyMiles Platinum, and Delta Reserve card. Timing it right and being responsible with your spending could give you a large sum of SkyMiles to work with.
But another great way to earn Delta SkyMiles isn't with a Delta credit card at all. American Express Membership Rewards points can be transferred directly to your SkyMiles account. That means you can also use cards like the Platinum Card from American Express, the American Express Gold Card, or the American Express Green Card.
When you see the next Delta SkyMiles flash sale, you can immediately transfer the points you need to your Delta account. These points transfer on a 1:1 basis, so 30,000 Amex points will give you 30,000 SkyMiles. Each of these cards has different pros and cons, so read our guide to deciding which Amex card is the best fit for you.
Delta also offers a few different ways to keep padding your SkyMiles balance. You can earn SkyMiles on your online shopping, while dining out, taking a Lyft ride, buying concert or sports tickets through Ticketmaster, and booking an Airbnb. Finally, you can also transfer Marriott Bonvoy points into SkyMiles.
Bottom Line
While the rest of the internet derides SkyMiles as worthless, you've been missing out on some tremendous ways to use SkyMiles. Some of these deals are unbeatable, and they show that Delta SkyMiles.
Don't miss out on the next amazing way to use your SkyMiles to fly to Europe, Hawaii, Mexico, Asia, and beyond. Sign up to try Thrifty Traveler Premium and you'll be the first to hear about it.