At long last, Japan is open for tourism. Here's your chance to get there in style later this year … or next spring for cherry blossom season … or next summer and into the fall of 2023.
We unearthed a massive amount of Japan Airlines business class award space to fly to Tokyo from both Chicago-O'Hare (ORD) and San Francisco (SFO). From December all the way through October 2023, you can book two to four business class seats with Japan Airlines (JAL) straight into Tokyo-Haneda (HND). And it'll cost you just 60,000 American AAdvantage miles each way – or 60,000 Alaska Mileage Plan miles.
Thrifty Traveler Premium+ members got first dibs on this award alert when we sent it on Monday, and they've snagged many of these seats already … but now it's your chance. Just look at how easy it is to book business class to Tokyo for two next July from Chicago.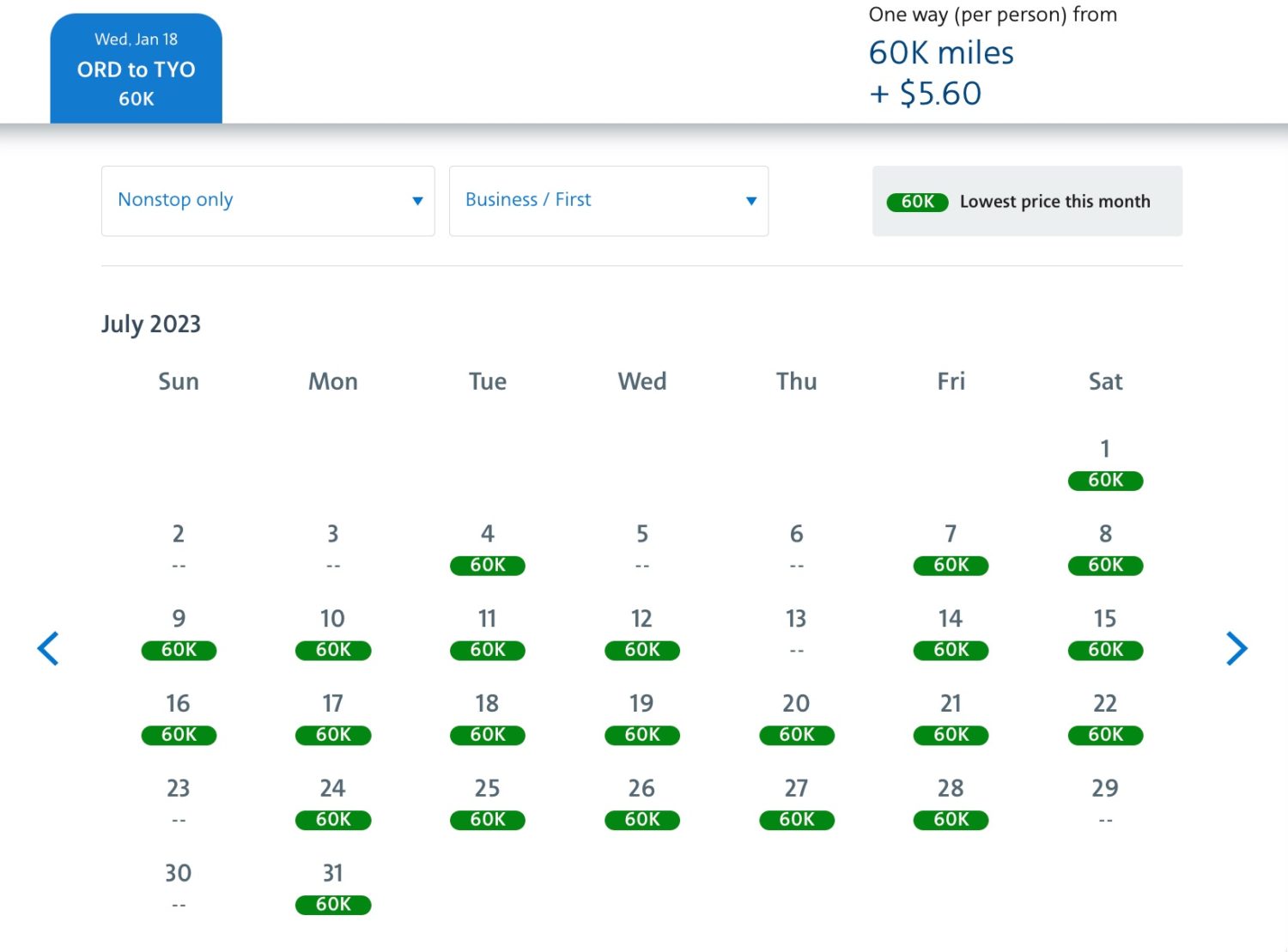 Thrifty Traveler Premium+ is the only service that sends award alerts like this one plus cheap domestic and international cash fares, too!
This widespread availability is unusual, and it's a godsend at a time when Americans are itching to get to Japan for the first time in three years. If you don't live in either San Francisco or Chicago to hop on a nonstop flight across the Pacific Ocean, it could easily be worth booking a separate positioning flight to either city to take advantage of this deal.
We also found decent Japan Airlines business class availability next summer and fall from airports like Boston (BOS), San Diego (SAN), and even Vancouver (YVR) … but booking from either Chicago or San Francisco is much easier. You could even try searching from your home airport to see if you can book the domestic connection you need on one ticket – still for just 60,000 AAdvantage miles each way!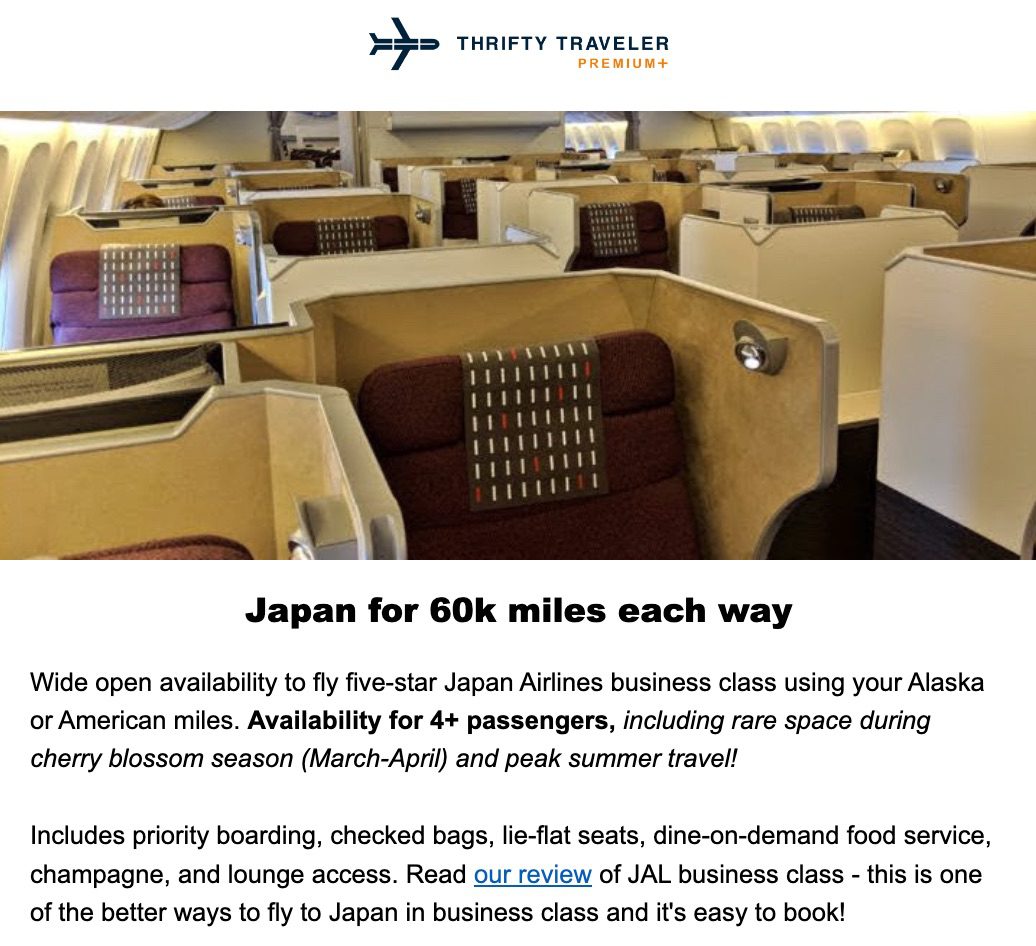 Not sold on a trip to Japan just yet? Don't worry: American allows free cancellation to get your miles back on all award tickets. That means you can lock in this award space risk-free now and cancel down the road if you reconsider. Best of all, American makes it quick and simple to cancel these tickets online.
There may be no better way to fly to Tokyo than Japan Airlines business class. These aren't just business class seats – they're SkySuites, with the perfect mix of comfort, space, and privacy.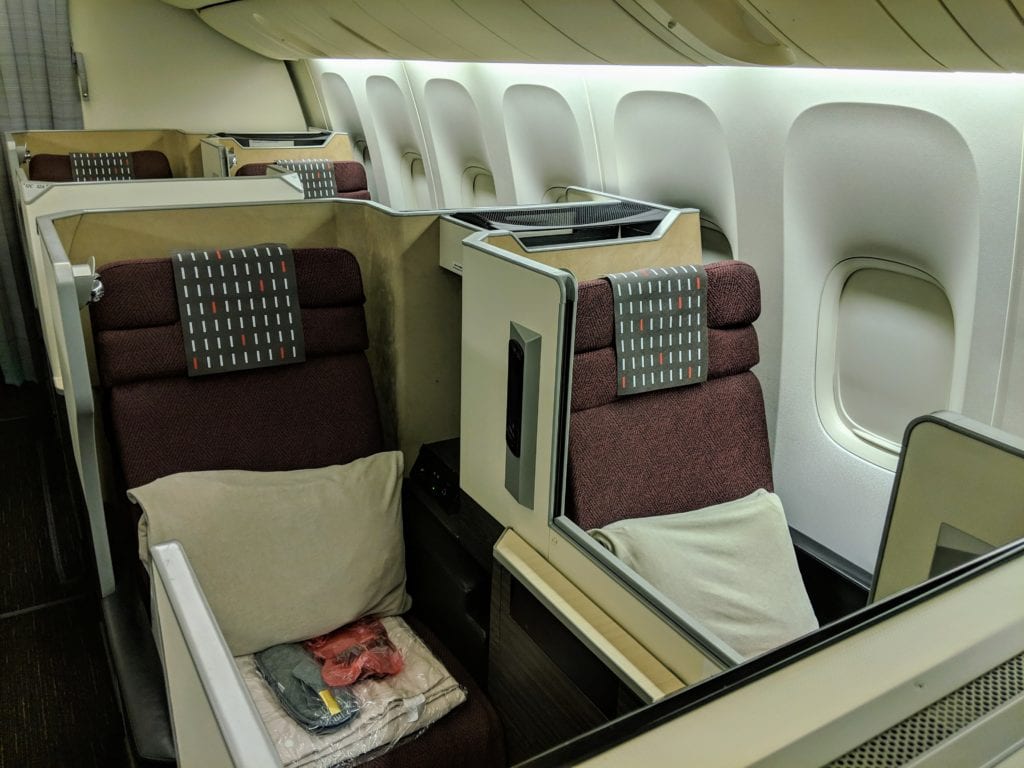 Read our full Japan Airlines business class review and you'll see why we love it so much!
If you ask us, Japan Airlines has one of the world's best business class seats in the sky. The service and food are unparalleled for business class. You'll be on either a Boeing 777 or 787 flying across the Pacific Ocean from cities like Chicago-O'Hare (ORD) or San Francisco. Either way, the seats are largely the same .. and so is the service.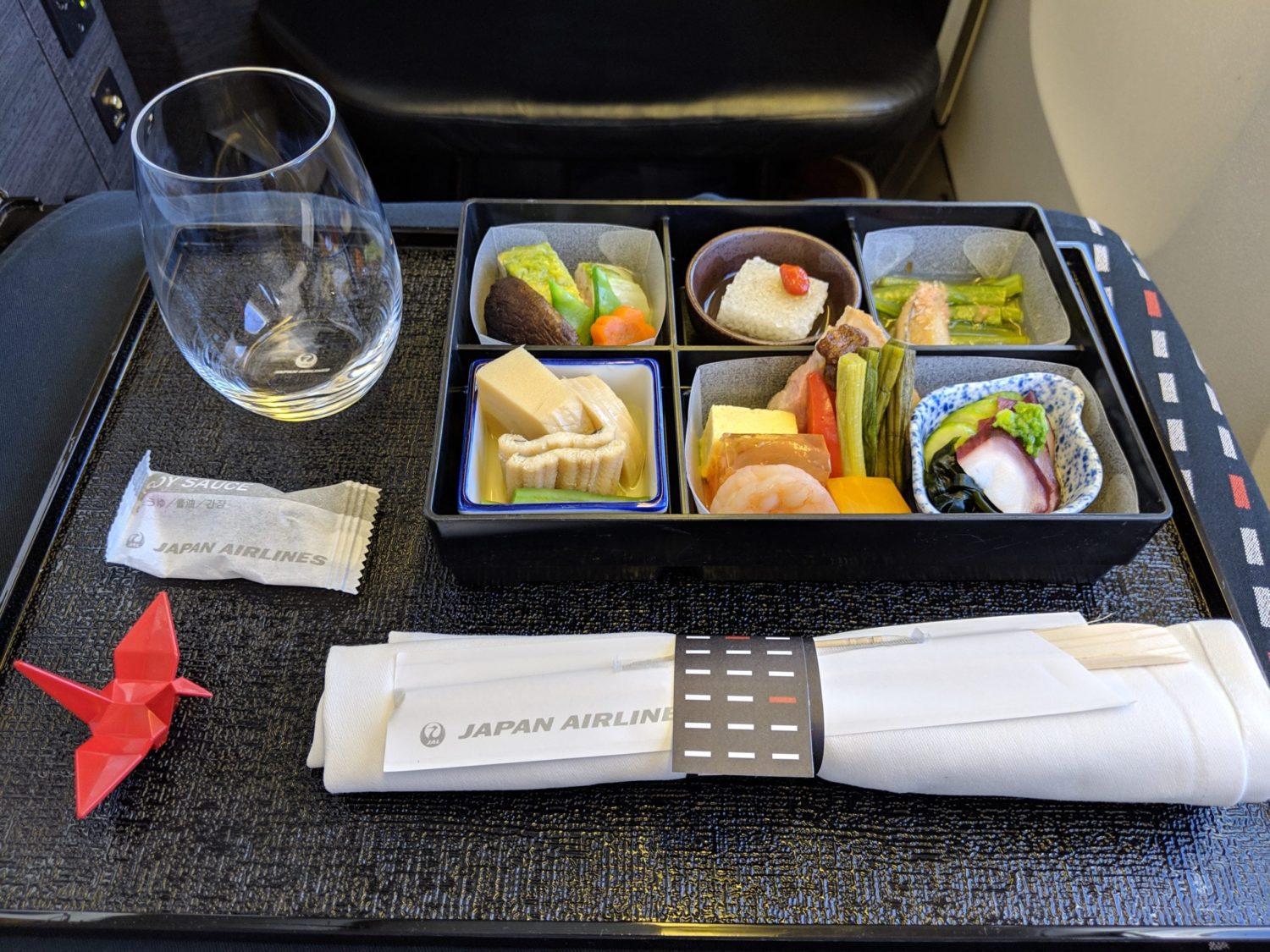 Plus, you'll even get access to American's excellent Flagship lounge in Chicago before your long transpacific flight.
A Deeper Look at JAL Business Class Availability
While it's not the hardest premium cabin to book, snagging Japan Airlines business class seats isn't always a slam dunk. It can be hard to lock in seats far in advance – booking close to departure is usual the safest bet. And some major cities often miss the boat.
But from Chicago-O'Hare (ORD) and San Francisco (SFO), those seats are easier to book through next fall than it's been in years. Aside from a few dry spells here and there, many months in 2023 have two (or more!) business class seats open most days – especially in the summer and fall of 2023.
For example, here's a look at availability for two passengers from San Francisco in September 2023.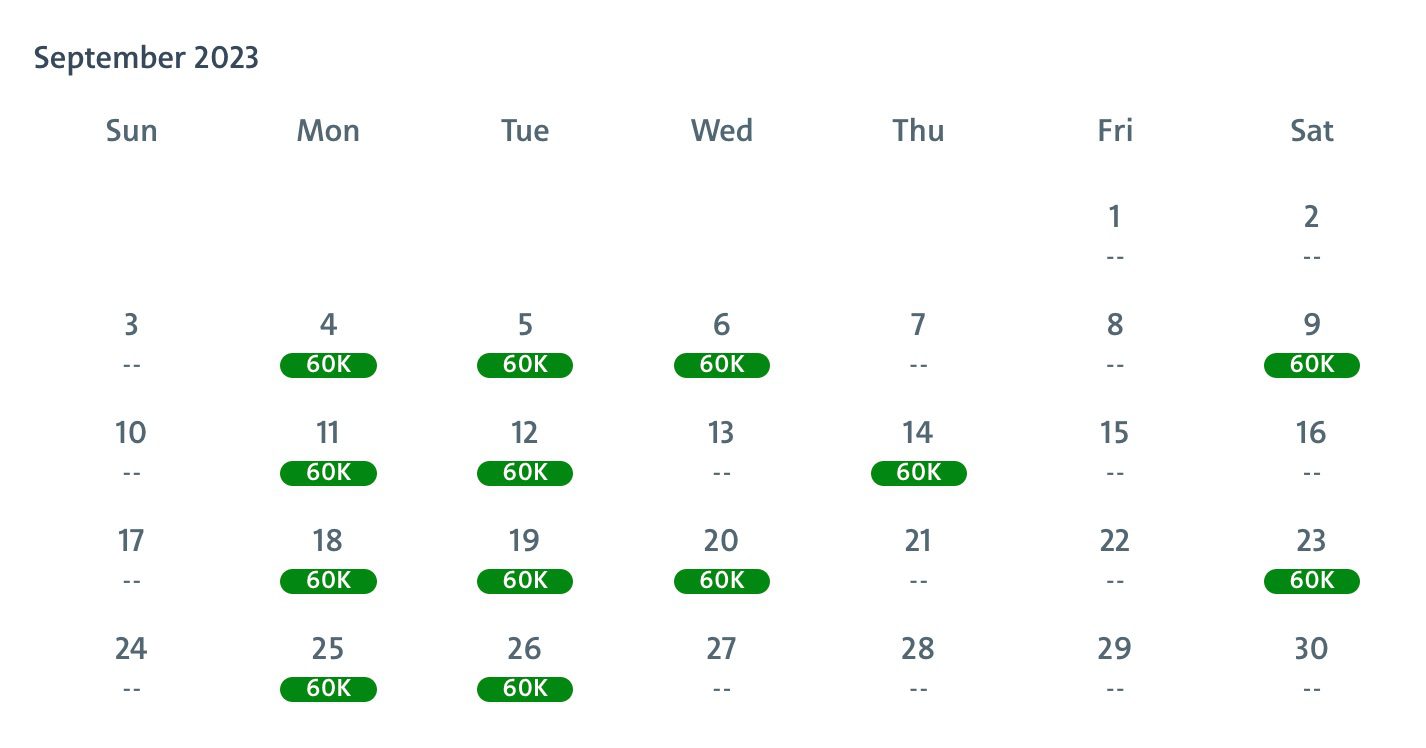 Our Thrifty Traveler Premium+ members snapped up many of the available seats to Tokyo around cherry blossom season in late March and early April. But you might be able to make something work for peak hanami flying from Chicago in March…
How to Book JAL Business Class
There are a handful of different ways to book these flights thanks to Japan Airlines' various partnerships and its place in the Oneworld alliance.
Of course, you could use Japan Airlines' own Mileage Bank miles, but those are hard to come by unless you've got a boatload of Marriott points you can transfer. Alaska Airlines is another compelling option, as it will run you 60,000 miles and you'll be able to cancel it and get your miles back free – but those miles are harder to earn these days, too. Other Oneworld partners like British Airways and Cathay Pacific Asia Miles will charge a pretty penny to fly JAL business across the ocean.
That leaves us with using American AAdvantage miles, which is easily your best bet anyway. At 60,000 miles each way for business class to Japan, it's a bargain. Taxes and fees are incredibly reasonable, too: Just $5.60 or so for a one-way to Tokyo or just over $50 for a roundtrip.
With this much award availability, it shouldn't be hard to find the business class flights on Japan Airlines you want. You can get an easy view of all this availability by simply searching for award tickets at AA.com. It's best to start by searching for nonstop flights from either Chicago or San Francisco to find the date(s) that work. Use the calendar function to get a month-long look at award space, then filter for nonstop business class flights.
From there, you could try starting your search from your home airport to see if you can book a one-stop trip to Tokyo in one fell swoop. It's hit or miss, but by filtering for one-stop flights in business class, I was able to make it work on a few dates next year from Minneapolis-St. Paul (MSP): A flight on American Airlines to Chicago, then Japan Airlines business class over to Japan.
If you can't make it work, just book a separate positioning flight from your hometown to either Chicago or San Francisco. Trust me: It's worth it.
One important note: American's new award search tool tends to bury non-AA flights on partners like JAL. So you may have to scroll to find the Japan Airlines flight you want – or just filter for them in your results.
How to Earn American AAdvantage Miles
It's easy to pile up American miles. And while it's probably too late to earn a boatload of them to book this deal, these Japan Airlines business class fares are a great reminder that these miles are worth earning … even if you never set foot on an AA plane.
For starters, there's the Citi® / AAdvantage® Platinum Select® World Elite Mastercard, which is currently offering 50,000 AAdvantage Miles after spending $2,500 within the first three months. The card's $99 annual fee is waived in the first year. 
But American Airlines is unique in the fact that they have co-branded credit card relationships with both Citi and Barclays thanks to the merger of American and U.S. Airways a few years ago. For the time being, American has made the decision to continue the relationship with both banks.
So that means you've got another option. And few credit cards offer a better, more lucrative welcome offer bonus than the AAdvantage Aviator Red World Elite Mastercard. Just for opening the card and making a single purchase, you can earn 60,000 American Airlines AAdvantage miles. This card's $99 annual is also waived in the first year!
These are some of the easiest miles you will ever earn.
That one-two punch is significant because you can earn the welcome offer bonus on each card, netting you 100,000 American Airlines miles after making one purchase and spending $2,500 on the Citi AAdvantage Platinum Select Card in the first three months of card membership.
Bottom Line
You don't see this much Japan Airlines business class availability every day. In fact, you rarely do. So why not use some American AAdvantage miles to book that trip to Tokyo?
Japan is back open for travel, and there's no better way to get there than this.