If you've got designs on a trip to Europe next year – and a stash of American Airlines miles – you're in luck.
Late last week, we sent Thrifty Traveler Premium+ members an alert about a rare American Airlines flash sale to Europe for just 34,000 AAdvantage miles roundtrip in main cabin economy. That's almost half what you'd typically need to book these flights!

It's been over a year since we've seen main cabin fares this low to Europe. From Paris-Charles de Gaulle (CDG) and London (LHR) to other popular destinations like Dublin (DUB) and Madrid (MAD), American put many of its Europe flights on sale for trips in January through early April.
Get award alerts like this one to use your points and miles with Thrifty Traveler Premium+!
It's not just nonstop routes seeing award rates this low, either: This deal included availability from more than three dozen cities all over the U.S., from coast to coast.
Again, these are all main cabin fares – no basic economy here. That means you get a carry-on and one free checked bag, meals, and seat selection. And every ticket booked with American AAdvantage miles can be canceled for free, so you can lock in a flight for 2024 using your American miles right now, then cancel it if your plans change and get your miles back.  Simply cancel your flight online and AA will redeposit your miles in your account.
AA Miles Flash Sale Availability to Europe
Travel from January through early April 2024.
Best availability to London (LHR) or Paris (CDG). Other destinations on sale include Barcelona (BCN), Dublin (DUB), Madrid (MAD), and Milan (MXP).
To book these fares, visit AA.com and search from your airport.
First, search for roundtrip flights on AA.com and select "Redeem Miles." Second, select the exact number of passengers you want to fly.
After searching, click on the "Calendar" tab to maximize the viewable dates. Look for dates at 17,000 AA miles each way. You can also filter by the number of stops.
When choosing flights, filter for "American Airlines" to make sure you avoid British Airways flights (those have higher fees).
Taxes and fees vary by destination. You'll find the lowest fees of ~$50 flying to Spain and the highest fees of ~$200 to London, although on average you'll pay around $90.
Roundtrip to Europe in main cabin economy for 34,000 American miles is an incredible deal – and that's just one example of how valuable American Airlines AAdvantage miles can be.
Departure Cities
All these rates listed are for Main Cabin economy roundtrip fares. Not all departure cities will have availability to all destination cities. You'll find availability to either London (LHR) or Paris (CDG) from all departure cities.
Albuquerque (ABQ) – 34k
Boston (BOS) – 34k*
Buffalo (BUF) – 34k
Charleston (CHS) – 34k
Chicago (ORD) – 34k*
Cleveland (CLE) – 34k
Columbus (CMH) – 34k
Detroit (DTW) – 34k
El Paso (ELP) – 34k
Fayetteville (XNA) – 34k
Fort Myers (RSW) – 34k
Grand Rapids (GRR) – 34k
Greenville (GSP) – 34k
Indianapolis (IND) – 34k
Jacksonville (JAX) – 34k
Kansas City (MCI) – 34k
Little Rock (LIT) – 34k
Memphis (MEM) – 34k
Miami (MIA) – 34k*
Minneapolis (MSP) – 34k
Myrtle Beach (MYR) – 34k
New York (JFK) – 34k*
Norfolk (ORF) – 34k
Oklahoma City (OKC) – 34k
Ontario (ONT) – 34k
Orlando (MCO) – 34k
Philadelphia (PHL) – 34k*
Pittsburgh (PIT) – 34k
Richmond (RIC) – 34k
Rochester (ROC) – 34k
San Antonio (SAT) – 34k
Seattle (SEA) – 34k
Springfield (SGF) – 34k
St. Louis (STL) – 34k
Tucson (TUS) – 34k
Tulsa (TUL) – 34k
West Palm Beach (PBI) – 34k
Wilmington (ILM) – 34k
*=nonstop
How to Earn AA Miles
So, how do you earn AAdvantage miles, besides flying American?
For starters, there's the Citi® / AAdvantage® Platinum Select® World Elite Mastercard® which is currently offering the ability to earn 50,000 AAdvantage miles after spending $2,500 in your first three months of card membership.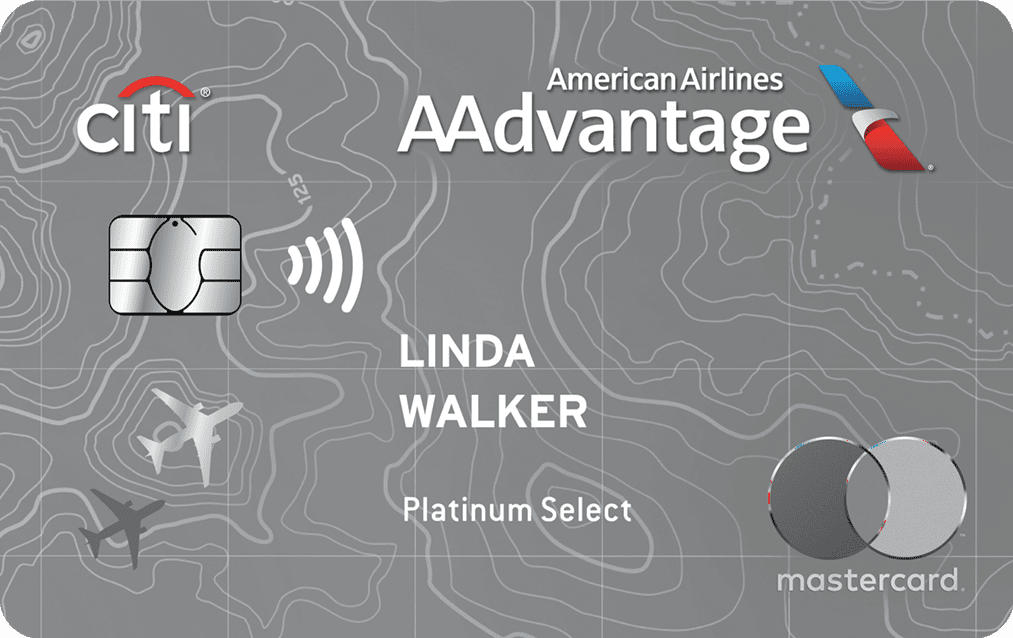 Learn more about the Citi® / AAdvantage® Platinum Select® World Elite Mastercard®
But American Airlines is unique in the fact that they have co-branded credit card relationships with both Citi and Barclays thanks to the merger of American and U.S. Airways a few years ago. For the time being, American has made the decision to continue the relationship with both banks.
That means you've got another option. And few credit cards offer a better, more lucrative welcome offer bonus than the AAdvantage Aviator Red World Elite Mastercard. Just for opening the card and making a single purchase, you can earn 50,000 American Airlines AAdvantage miles. These are some of the easiest miles you will ever earn. The card's $99 annual fee is not waived for the first year.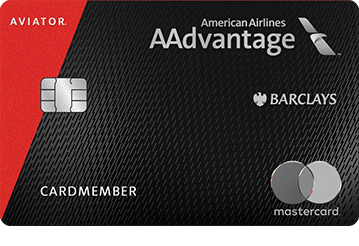 Learn more and apply for the AAdvantage Aviator Red World Elite Mastercard (this is not an affiliate link)
This is significant because you can earn the welcome offer bonus on each card, netting you 100,000 American Airlines miles after spending $2,500 on the Citi AAdvantage Platinum Select Card in the first three months of card membership and making just one purchase on the Barclays card (and paying the card's $99 annual fee).
Bottom Line
From discounted economy deals to lie-flat business class seats, we find tons of award alerts to help our Thrifty Traveler Premium+ members use their points and miles.
American Airlines recently put award flights to Europe on sale, meaning you can book main cabin economy fares to places like London, Barcelona, Paris, or Dublin next year for just 34,000 AA miles roundtrip. That's almost half what you'd usually need to book these flights.