American Express and Amazon constantly run promos allowing you to save $20 to $30 (or 20% to $30) on Amazon purchases by applying credit card point. Chase and Citi have entered the fray, too. And now it's your turn to save big, Capital One cardholders.
You can currently get $20 off when you buy at least $80 of items by applying just 1 Capital One point. This is one of the best ways to save on Amazon purchases, and it's easy to maximize.
To get started, just link your eligible Capital One card to your Amazon account – plenty of Amazon cards are able to use points toward Amazon purchases. From there, you just need to activate this promo via this link before you check out.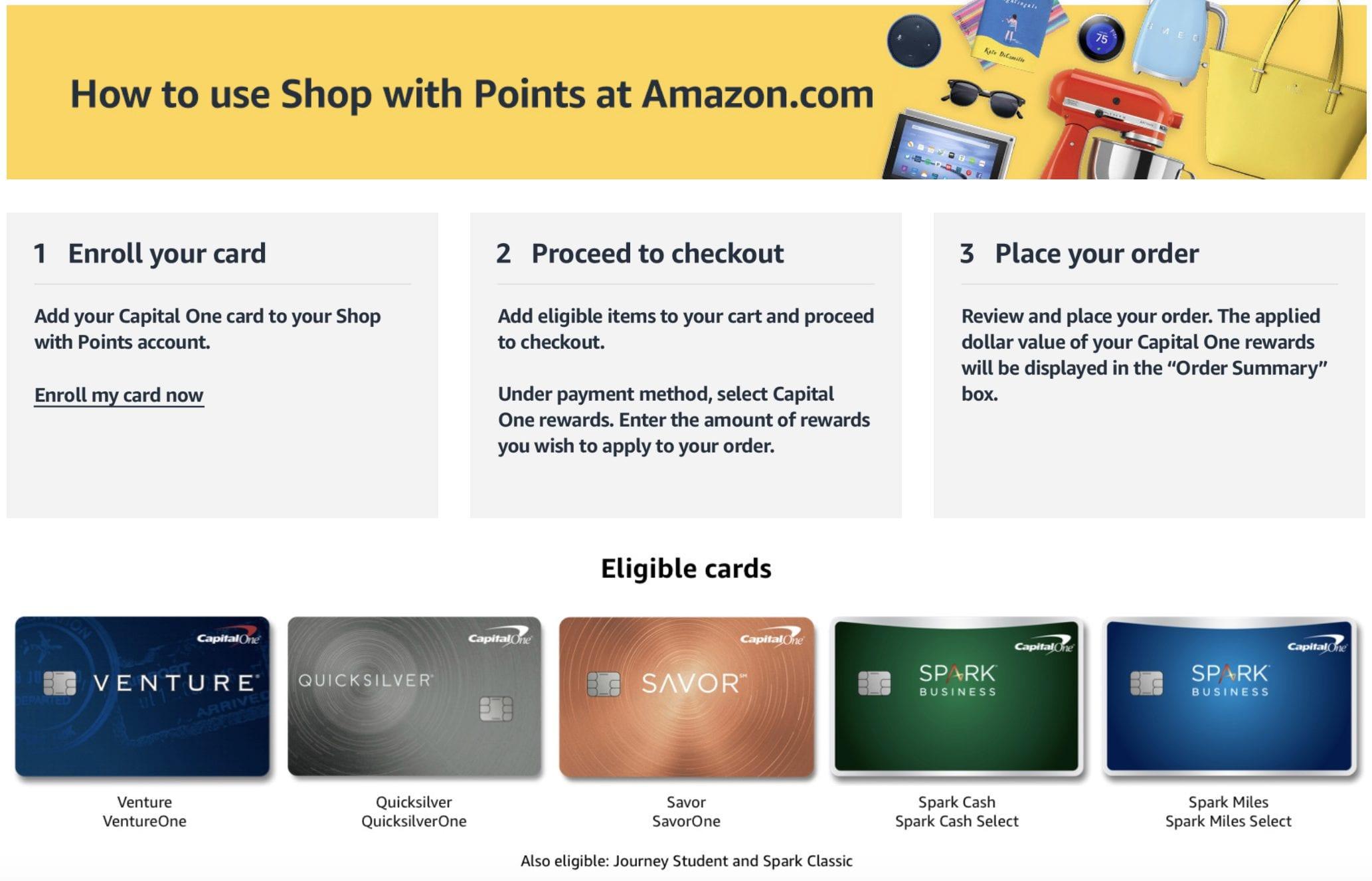 Amazon first added the option to use Capital One points toward purchases last year. And while you shouldn't blow a ton of Capital One points on your Amazon cart, using 1 point is enough to unlock $20 in savings. Doctor of Credit first reported this deal.
This promotion runs through Sept. 30 and it's targeted, so not every single Capital One cardholder will qualify to get $20 off. If you haven't already enrolled your Capital One card to your Amazon account to shop with points, the offer will come up as not available.
How to Get $20 Off Amazon with Capital One
First up: You need an eligible Capital One card. Two of our favorites are the Capital One Venture Rewards Credit Card and its fee-less cousin, the Capital One VentureOne Rewards Credit Card. The Capital One Savor Cash Rewards Credit Card andCapital One SavorOne Cash Rewards Credit Card are two other popular options.
You'll need to link your Capital One account with Amazon, which you can do by clicking here.
The most important step: See if you're eligible by heading to the promo page.

Add $80 or more of items to your Amazon cart. These items must be sold and shipped by Amazon to qualify for the discount. Check on the item page or in your cart – here's what to look for:

While Amazon gift cards won't qualify, other third-party cards should. For example, you could buy Airbnb, Southwest Airlines, Starbucks, or Uber gift cards and trigger the $20 discount.

When you're ready to check out, choose your Capital One card as payment and pay for at least a portion of your order with Membership Rewards points. For the best value, just type in ".01" under "Apply Capital One Points." This will put a single point and unlock the $20 discount.
Finish your purchase and save $20!
Bottom Line
It's great to see these amazing offers spread to Capital One. Using a single point to unlock $20 in savings is nothing to sneeze at. Pair your Capital One card with your Amazon account and sign up for this promo today.
Then be sure to use it before it expires Sept. 30!