American Express has added a brand new Amex Offer that can help you save on a Hilton stay when you escape the cold down in Mexico this winter.
Spend $750 or more at any Hilton property in Mexico for a stay through April 30, 2023, and you'll get $150 right back as a statement credit. That's up to 20% off your hotel in Mexico this winter and into the spring. Just keep in mind you'll need to complete your stay by April 30 – not just book before that deadline.

If you haven't used Amex Offers before, think of them as digital coupons exclusively for Amex cardholders for purchases like airfare or hotels as well as dining, entertainment or everyday shopping. Add this one to your Amex card, use that card to book an eligible Hilton stay, and Amex will give you money right back for the discount within a few days as a statement credit on your account.
Offers like this one are targeted, so it won't be available for every cardholder. That said, this offer seems to be pretty widely available whether you've got The Platinum Card® from American Express or the American Express® Gold Card. Unfortunately, we're not seeing it on Delta SkyMiles credit cards from Amex or even Hilton cards like the Hilton Aspire.
Just log in to your American Express Account and see if you can add it to your American Express card. If it's there, simply add it then use that Amex card to book a Hilton stay in Mexico through April 30. Make sure you don't book an advance purchase, non-refundable, or "Save Now & Pay" rate – those aren't eligible for this offer.
Otherwise, it'll cover everything from a resort in Cancún to a Hilton in the heart of Mexico City to the posh (and pricey) Waldorf Astoria Los Cabos Pedregal.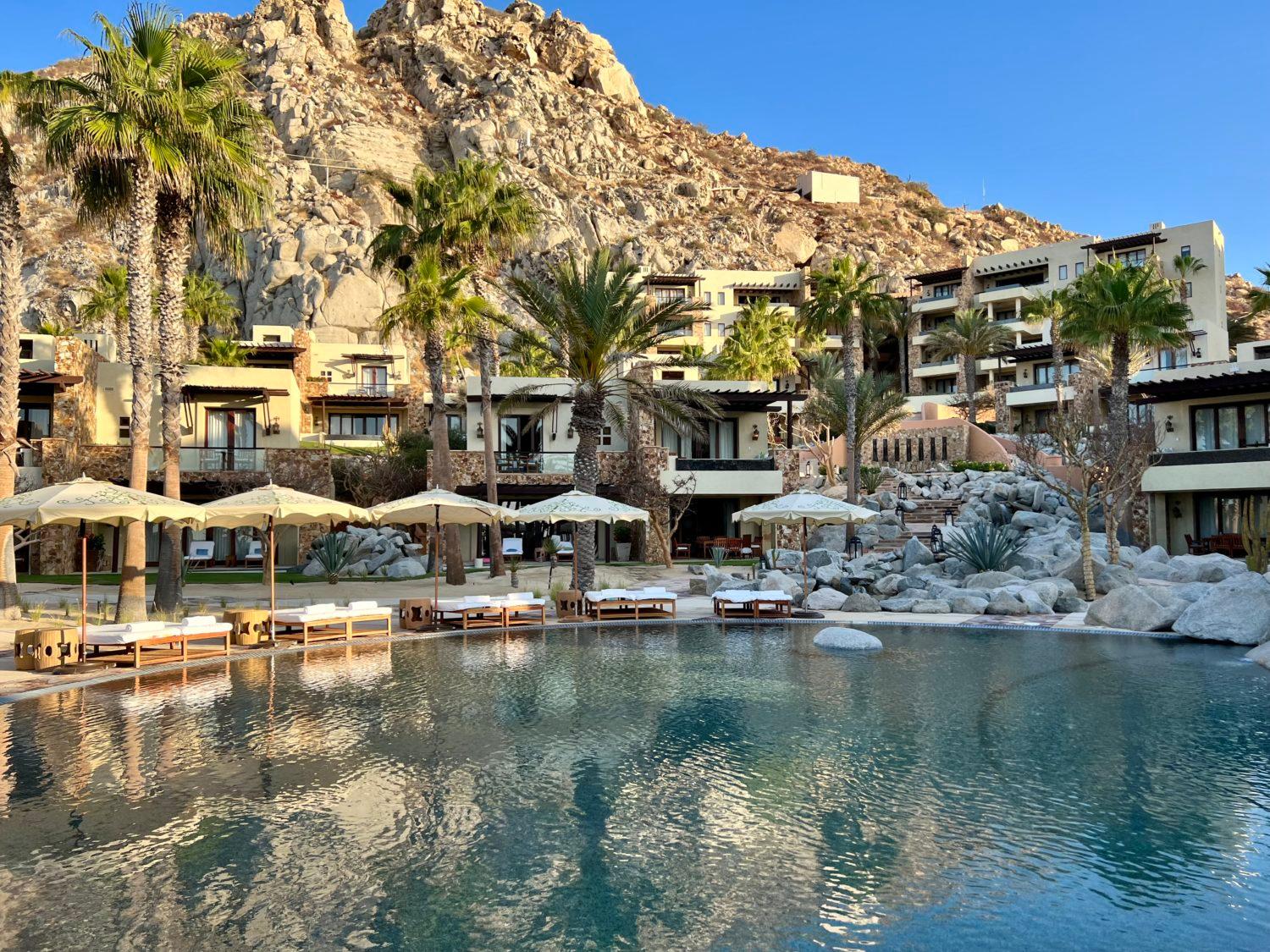 Where to Find Amex Offers
If you haven't used Amex Offers before, simply log into your American Express account and scroll down near the bottom of the screen and there should be a box called Amex Offers & Benefits. It's available through the Amex mobile app as well.
If you see an offer you like, simply add the offer to the card and make a qualifying purchase at that business with your card. You should receive a statement credit for the offer within a few days of making a purchase.
Not familiar with Amex Offers? See our complete guide to using Amex Offers.
Bottom Line
This is a great Amex Offer for Hilton properties down in Mexico, helping you save for a winter or spring getaway this year.
This is just the latest Amex offer that makes it easy to get cashback on an upcoming hotel stay. It's a simple way to save on the spending you're going to do anyhow – and an easy way to justify paying the cost of a credit card's annual fee.
Even if you don't have a Mexico trip in the works yet, it's worth checking to see if you're targeted for this offer – and adding it if you do. Just remember: You'll need to take that trip down to Mexico by April 30 to put this offer to use.