TSA PreCheck – the shorter security lanes allowing you to leave your belt and shoes on and keep electronics and liquids in your bag – can save you a ton of time at the airport. And now you can get signed up at select airports around the country.
A handful of U.S. airports are currently offering walk-up TSA PreCheck enrollment for anyone flying in, out, or connecting through the airport – with no appointment necessary. Travelers can get signed up for PreCheck at one of the dedicated enrollment centers in five minutes or less, with registrants getting final approval and a Known Traveler Number (KTN) – the key to getting PreCheck on your boarding pass – within three to five days.
The following airports have walk-up TSA PreCheck enrollment options, as of publication:
Austin (AUS): Located in the main terminal just past Security Checkpoint 1, Monday through Friday from 5 a.m. to  1 p.m.
Denver (DEN): Located in Terminal B, between gates B18 and B20, Monday through Friday from 8 a.m. to 2 p.m. and 1 p.m. to 5 p.m. (through Oct. 6)
Orlando (MCO): Located in front of the security checkpoint for Gates 1-5 9, Monday through Friday from 5 a.m. to 1 p.m.
Portland  (PDX): Two locations – one just past the North Security Checkpoint near Gate E2 and one just past the South Security Checkpoint Monday through Friday from 5 a.m. to 1 p.m.
Aside from Orlando, these walk-up enrollment stations are all located after airport security, so only those who are flying that day can take advantage.
TSA PreCheck provider IDEMIA rolled out on-site PreCheck enrollment at the Orlando and Austin airports last summer, followed by Portland in February. The pop-up enrollment center at DEN is part of a collaboration between IDEMIA and United, which has a major hub in Denver – though you don't have to be flying with United to sign up. The pilot is slated to end on Oct. 6, but a spokesperson for IDEMIA said they're hoping to extend it.
Normally, the PreCheck enrollment process includes an online application and then scheduling an in-person interview nearby. But this program means you can knock both out in one fell swoop at any of these airports – and IDEMIA said it should take five minutes, tops.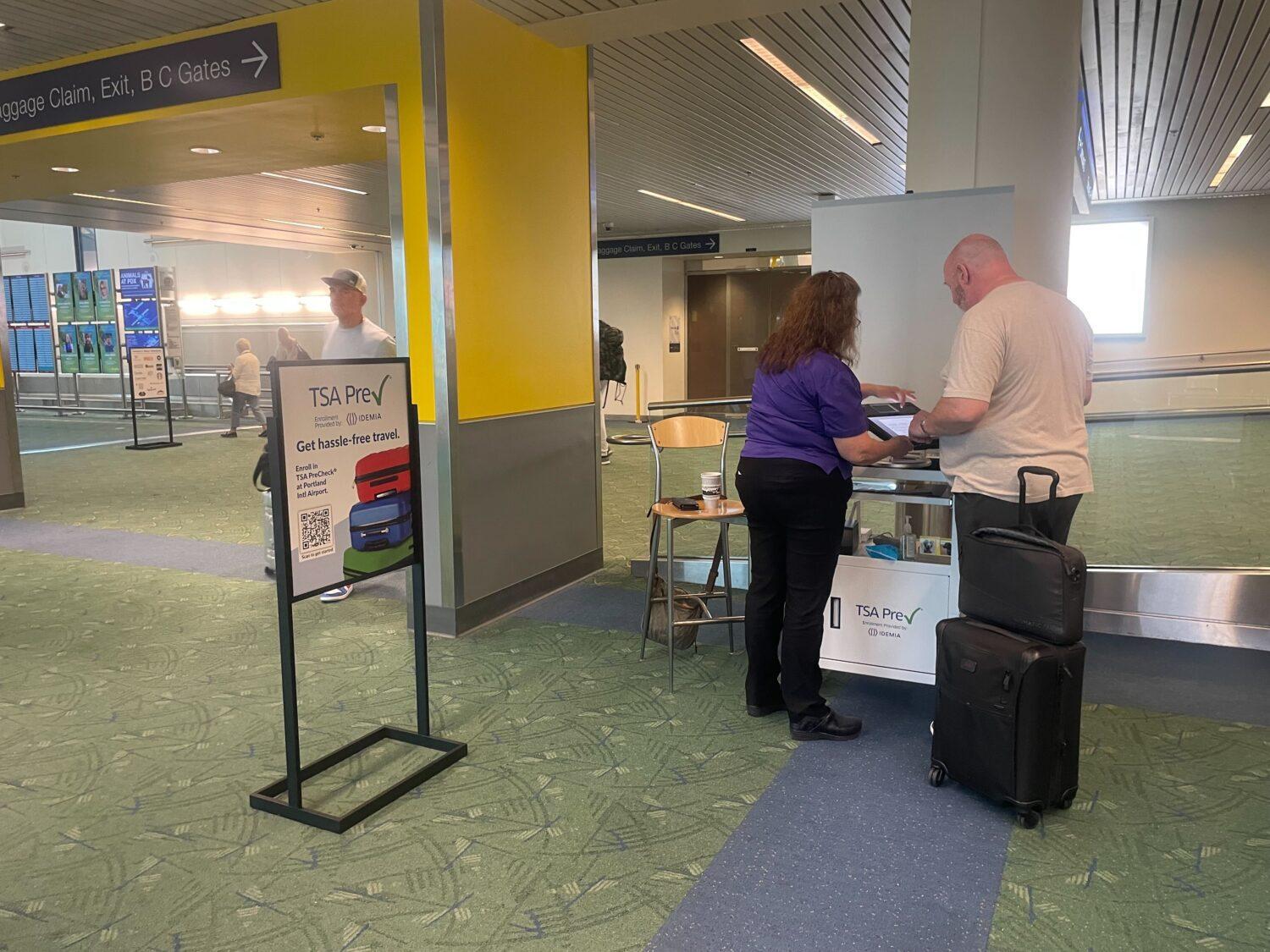 If you know you'll be traveling through any of these airports in the near future you can apply for PreCheck online ahead of time to make the enrollment process even faster, but it's not necessary. Regardless, you'll need to have proof of citizenship (like a passport or birth certificate) on hand as well as another official photo ID, like a driver's license.
Don't expect to see more walk-up enrollment centers pop up at your home airport soon, though. A spokesperson for IDEMIA said they have no plans to launch the program at any additional airports in the near future.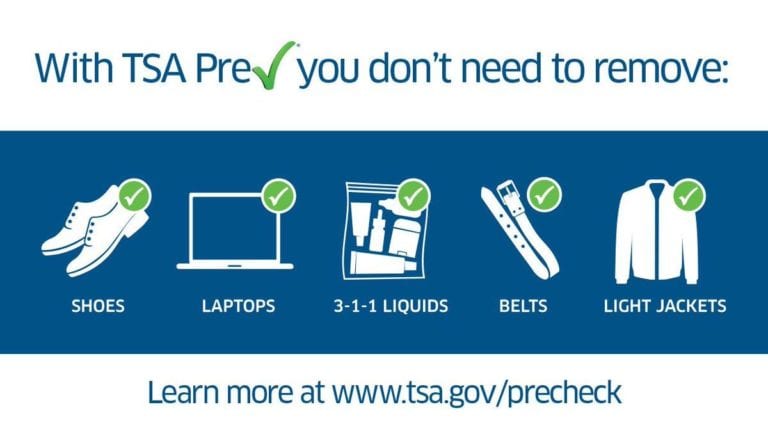 TSA PreCheck is a federal government-run trusted traveler program that lets you skip the standard security line and hop in the dedicated – and typically much shorter – PreCheck lanes. And, you get to keep your coat, shoes, and belt on and keep your electronics and liquids in your bag. After a recent price decrease, PreCheck now costs $78 for a five-year membership. But if you hold a travel credit card, it might cover the entire cost of either TSA PreCheck or Global Entry.
The program launched in December 2013. Lss than 10 years later, it already has more than 15 million members and counting.
Bottom Line
TSA PreCheck can help you get through airport security faster, and there are now several U.S. airports where you can sign up within minutes on the day you fly.
Normally, you need to apply online in advance and make an appointment to finish the enrollment process. But at these walk-up enrollment centers, travelers sign up and finish their enrollment all at once.