TSA PreCheck is a must-have for even not-so-frequent travelers, getting you in a faster security lane where you can keep your liquids and electronics in your bag and your shoes on. Signing up has gotten even cheaper recently – and for travelers flying through Denver (DEN) in the coming weeks, it couldn't be easier.
Through Oct. 6, anyone flying into, out of, or connecting through the Denver airport can head to a dedicated enrollment center in Terminal B and get signed up for TSA PreCheck … without making an appointment. The walk-up enrollment process should take five minutes or less, with registrants getting final approval and a Known Traveler Number (KTN) – the key to getting PreCheck on your boarding pass – within three to five days.
The pop-up enrollment center is located in Terminal B, near gate B35 – but all of Denver's terminals are connected by tram, so travelers should be able to get there easily. Walk-up enrollment will be available Monday through Friday, from 8 a.m. until 12 p.m. and 1 p.m. until 5 p.m. local time.
Know you'll be in the Denver airport in the near future? You can make the enrollment process even faster by applying online beforehand, though that's not necessary. Either way, you'll need to have proof of citizenship (like a passport or birth certificate) on hand as well as another official photo ID, like a driver's license.
After a recent price decrease, PreCheck now costs $78 for a five-year membership. But a growing number of travel credit cards will cover the entire cost of either TSA PreCheck or Global Entry.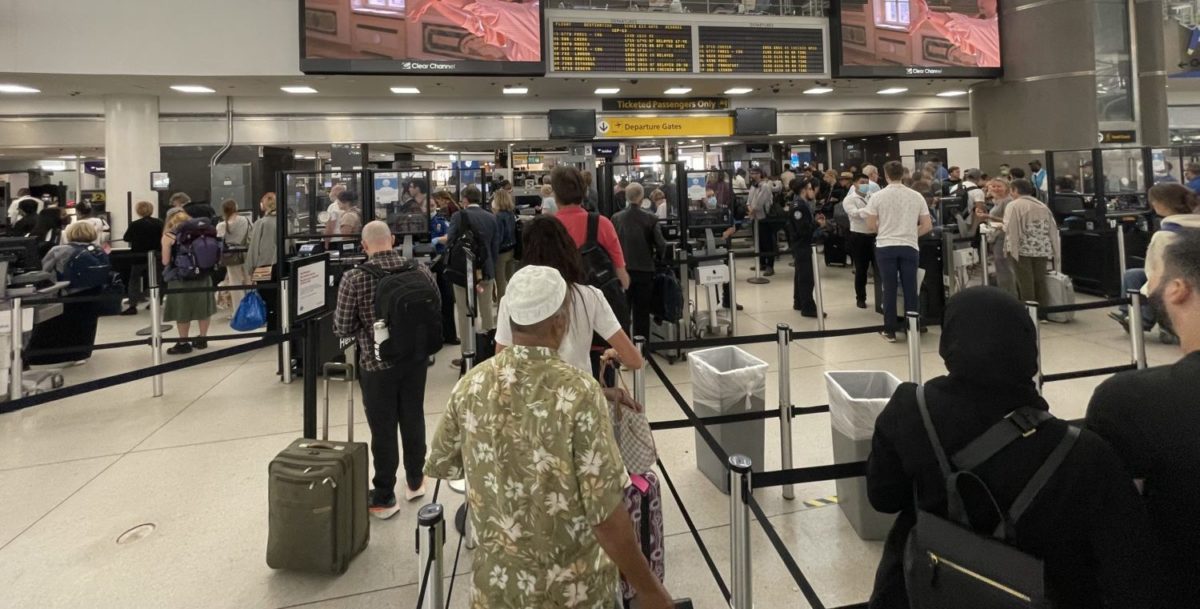 It's part of a collaboration between TSA PreCheck provider IDEMIA and United, which has a major hub in Denver. And while the airline would love you to have a United boarding pass in hand, a flight with any airline that day is all you need as the enrollment center is located behind security.
"We are incredibly excited to kick off this pilot with United Airlines," Lisa Sullivan, IDEMIA's senior vice president of travel and transport, said in a statement. "This is the first of its kind. IDEMIA collaboration's with United Airlines continues our joint goal of enrolling more travelers in TSA PreCheck, and it ties convenience and accessibility together for travelers flying in and out of the Denver International Airport."
Normally, the PreCheck enrollment process includes an online application and then scheduling an in-person interview nearby. But this new program means you can knock both out in one fell swoop at the Denver airport through early October – and IDEMIA said it should take five minutes, tops. We've seen similar pop-up enrollment events in years past but on a much smaller scale at airports like Jackson (JAN) and Gulfport-Biloxi (GPT) in Mississippi.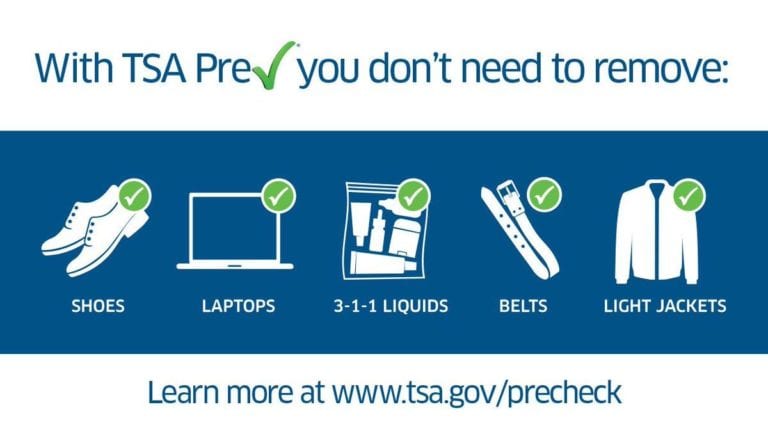 Your first time using PreCheck, you'll wonder why you didn't join the program sooner – especially in Denver, where security lines are notoriously awful.
It means you can hop in the TSA PreCheck lanes, which means lines are generally much shorter than the standard screening lines. And once you're in it, there's no need to remove your coat, shoes, or belt, nor do you need to remove electronics or liquids from your bag. That means the line often moves much faster, too.
The one catch is that TSA PreCheck only partners with specific airlines, so you may not always get that quick pass through security even when you have a PreCheck membership. Luckily, that list of airlines is growing: More than 80 airlines currently participate in PreCheck.
Bottom Line
Through Oct. 6, you can knock out the entire TSA PreCheck enrollment process at the Denver airport in just about five minutes thanks to a pop-up enrollment center.
It's open weekdays from 8 a.m. to 12 p.m. and 1 p.m. to 5 p.m. local time in Denver's B Concourse. There's no need to make an appointment – just make sure you have your ID and another document like a passport with you to complete the application.