It's National Plan for Vacation Day, and that means it's time to get planning. You're open to where you go and your bucket list is long.
Here are a few of the best tools that we love to use when deciding where to go, find the cheapest flight, make sure the weather doesn't stink, stay in the coolest Airbnb, or use get the most out of your points and miles!
But the best resource for booking a cheap trip isn't a tool at all – it's a mindset: flexibility. Being flexible is the best way to save big on travel. If you've already got your dates and destination ironed out, you're at the mercy of whatever the airlines want to charge you. If you're more open, you can find some great deals to amazing places using these tools.
Google Flights Explore
We love Google Flights here at Thrifty Traveler. There's little doubt that Google Flights is the best search engine – and the easiest, most powerful way to find cheap flights.
And part of our love affair for Google Flights stems from its amazing Explore feature. This lets you see flight prices from your home airport to almost anywhere around the world. Go to Google Flights Explore, open up the map, enter an airport (or up to six!) choose flexible dates for a month you want to travel and then move the map around!
Google Flights Explore will show you some of the cheapest flights you can get, whether you're set on traveling somewhere in California or as broad as Europe. You might just find a great flight deal to a city you've never thought about visiting!

Read our master guide to use Google Flights and you'll see why it's the best search engine for finding cheap flights. 
Thrifty Traveler Premium
If you want to see the world for cheap, we'll do all the hard work for you.
We send Thrifty Traveler Premium subscribers international flight deals every day from their home airport. If you're planning a trip to Europe, our flight deals can help you get there for under $300 round-trip. Maybe Belize isn't on your bucket list. But with flights as low as $246, who knows? You may just find a new favorite destination. 
Read up on how Thrifty Traveler Premium works, and start saving $500 or more on your international airfare.

Scope Out Your Airbnb
Have you ever used Airbnb before you decide on a destination? Use the "Explore Top Rated Homes" feature – it will open up a whole world of amazing places to stay.
Just set your filters, including the number of guests, amenities you want, and price you are willing to pay – but keep the dates open. To find more interesting places to stay, use the "unique homes" filter and take a look at houseboats, tree houses, caves, and more!
Want to make sure you're staying in a top-notch property? Stick with Airbnb Plus, the home-sharing platform's verified best places to stay.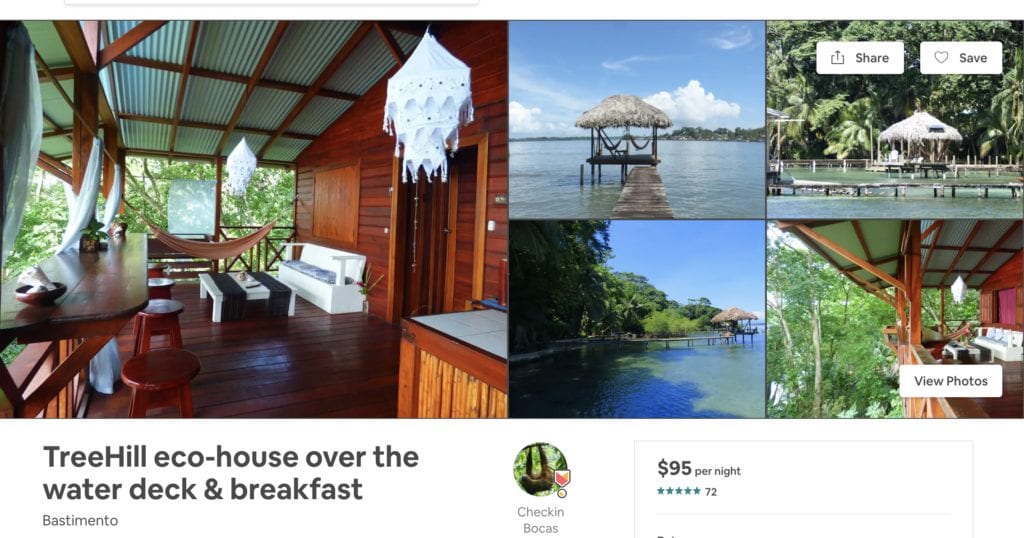 Find a few of the best Airbnbs you would like to stay in around the world. Then snag a flight deal that got sent your inbox or use Google Flights Explore to narrow down your choice.
It may not always work out, but looking at these amazing properties can open your mind to exploring new places. You don't always have to stay in a stuffy hotel room! 
Let the Points Guide You
Do you have a stash of points burning a hole in your pocket? Get the best return on those points and travel in style. Here are just a few ideas: 

Or use a stash of Delta SkyMiles to jump on one of the airline's outstanding SkyMiles flash sales! We've seen round-trip flights to China as low as 40,000 SkyMiles round-trip, amazing trips to South America as low as 12,000 SkyMiles, and domestic flights for as cheap as 5,000 SkyMiles round-trip.
Read up on some of the best ways to use points and miles!
Wikipedia Climate
You've got some destinations in mind. But timing is everything.
Before you book, take a minute to use the Wikipedia climate feature. Weather can make or break a trip, and you don't want to book a trip to Thailand and find out that you're going during the monsoon season with daily rain.

Make sure to check this weather data for your destination so you can make the most of your trip. 
Bottom Line
Starting the vacation planning process can feel like a daunting task. Where do you even begin?
The trick is beginning with a hunt for the best deal. If you set your dates and destination and stone, your odds of scoring a great deal are low. If you have some flexibility – even by a few days, or on your ultimate location – you can save hundreds on flights, enjoy the best weather, and maybe even score a stay in some luxe accommodations.