When it comes to travel, it turns out there is too much of a good thing.
It's called overtourism, and just as the name suggests, it's wrought by too many tourists. Lines build up in town squares where locals are simply trying to live their lives. A rush to capitalize on Airbnb rentals in popular cities squeezes locals out of the market.
Increasingly, popular cities and countries across the globe are fighting back to preserve the way of life for locals while still harnessing the economic power of tourism.
Being cognizant of overtourism will not only help make your trip more enjoyable – it makes you a better, more conscientious traveler, too.
What is it?
Overtourism is a relatively new phenomenon to describe the detrimental relationship between tourists and locals. While tourism is beneficial to local economies, the massive influx of travelers can disrupt day-to-day local lives, and resources such as housing, and negatively affect the environment.
What Does it Mean?
Your favorite destination might make it a bit harder – or more expensive – to visit.
Cities and countries around the world have started taxing tourists. New Zealand is implementing an International Conservation and Tourism Levy (aka a tax) ranging from $10 to $25 per visitor. Many cities in Europe including Paris, Barcelona, and Amsterdam charge additional taxes on accommodations to put towards strained infrastructure and natural resources.
Many port cities, like Venice and Dubrovnik, have already limited the number of cruise ships allowed to dock and let passengers off. They argue the economic impact of tourists is minimal compared to the disruption caused by a massive influx of people.
Available and affordable housing for locals is becoming scarce in some major cities in Europe. With many outsiders purchasing housing as investments, the blame is falling on vacation rental websites. Airbnb is facing some potential backlash and increased regulation in Europe.
Tourist sites are limiting the number of visitors and the time they can be there. To prevent overcrowding and better preserve the site, the Taj Mahal now only allows a certain number of visitors, for a maximum of three hours at a time.
What does the future hold? It's tough to know just how far cities may go to limit and regulate tourism.
The picturesque Maya Beach off the coast of Thailand's Ko Phi Phi closed to tourists indefinitely last year. The beach made famous by the 2000 Leonardo DiCaprio film Beach brought millions of visitors, overwhelming the bay's ecosystem. After several attempts to recover during temporary tourist bans, the Thai government shut it down indefinitely.
Overtourism is becoming a large problem. Your next trip to a tourist hotspot won't be the same if we don't help these places by changing the way we travel.
Here's what you can do.
Travel During Shoulder Season
Avoid peak season travel, June through August and the holidays from roughly Dec. 15 through Jan. 5.
And there's good reason to change your travel times: Most destinations will be far less crowded and it will be cheaper to travel!
Book Airbnb Experiences
We've all felt the dread watching giant tour buses pull up when visiting a tourist site.
Don't get us wrong, there are certain occasions that call for large tour companies like visiting the incomparable ruins at Baalbek in Lebanon. But visiting most sites with a smaller tour group will be more pleasant for you, other tourists, and locals.
Airbnb Experiences are a great solution. Run by locals, these tours are more unique and personal. It's a great way to learn about the local culture from an insider.
Be Respectful
It can be easy to forget that people actually live in these amazing places you're visiting.
But think about how you would feel if millions of people flocked to your city every year (hey NYC!) Show respect, be polite, and be aware of your surroundings. It also never hurts to tip well.
Remember: Instagram isn't everything. Don't touch and potentially destroy ancient artifacts just for a selfie, like the people picking the noses of Easter Island statues. Remember that many of the places you're visiting are old, fragile, and have long cultural and/or religious histories. Treat these beautiful places with care so future travelers can enjoy them.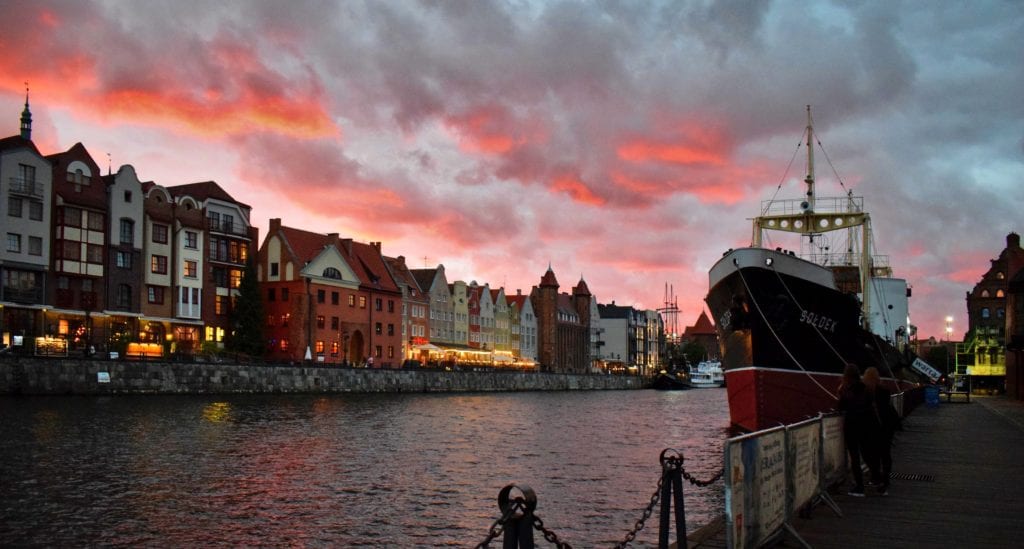 Go off the Beaten Path
Instead of heading to all the places everyone else is going, head somewhere new!
Take your vacation to a less traveled country like Poland or Estonia in Eastern Europe. Go beyond the usual suspects in Europe and check out some under-the-radar destinations. Or, when you snag that awesome flight deal to Paris, take a train to smaller and lesser-known cities and towns to get away from the crowds.
Bottom Line
More people are traveling, and that's a good thing – except when it results in overcrowding and overtourism.
Don't stop traveling, but be mindful and take a few steps so you don't make things worse.