Call him a genius, a hero, a villain, or slightly ignorant, but we salute this man for his boldness. A passenger boarding a flight in Denver (DEN) bound for San Francisco (SFO) was spotted in line at the gate wearing … a pair of ski boots. 
It first cropped up on reddit, with the subject line: "Gotta do what you gotta do to avoid those bag fees."
Wearing your bulkiest shoes and clothes on the plane is a smart way to save space in luggage. This guy is just next-level.
But here's the thing: United allows flyers to check a bag of ski boots with a pair of skis as one item. Delta and American have the same policies, as does Southwest.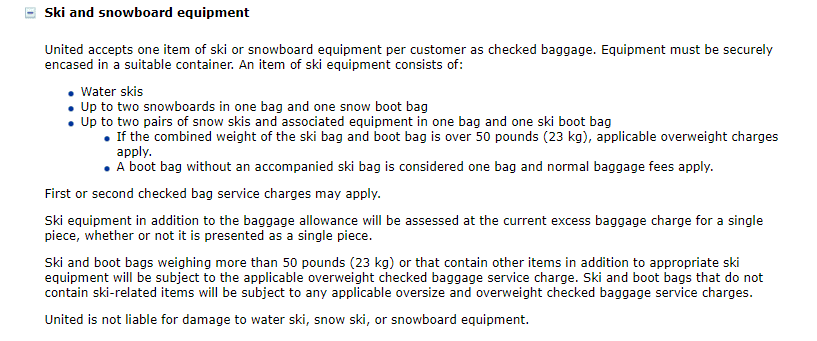 So if our hero checked a pair of skis and thought he was outsmarting the airline by avoiding the rising costs of another checked bag, he was sadly mistaken. Nearly every major airline hiked the price of a checked bag over the summer. They shot up from $25 to $30 for the first bag, with similar hikes for a second bag.
Of course, he might have brought his ski boots along and rented skis at the mountain. I just hope he had TSA PreCheck and didn't have to take off those boots to get through airport security. And hopefully, he has an airline co-branded credit card to check those skis and boots for free next time.
Bottom Line
Misguided or not – we salute you, mystery ski boot man.