If your airline cancels your flight (or changes it significantly), you're owed a full refund. If your flight is still scheduled but you choose to cancel, the best you can get is a voucher for future travel. That's the law.
But a group of Democratic U.S. senators is pushing to change it and force airlines to issue more refunds. Legislation introduced in the U.S. Senate this week would require airlines to offer refunds during the coronavirus pandemic even when travelers proactively choose to cancel a flight – not just when the airline itself cancels or changes a ticket.
"Americans need cash in their pockets to pay for food, housing, and prescriptions, not temporary credits toward future travel," Sen. Ed Markey, a Massachusetts Democrat and the bill's author, said in a statement. "In light of this pressing need, and an unprecedented multi-billion dollar bailout, it's absolutely unconscionable that the airlines won't give consumers their money back."
The bill, called the Cash Refunds for Coronavirus Cancellations Act of 2020, would make a handful of changes:
It would require airlines and online travel agencies to provide cash refunds for any flight cancellations – regardless of whether the airline scrapped a flight or a traveler chose to
It's retroactive, so anyone who accepted a voucher dating back to March 1 could ask for a cash refund instead of a voucher
Airlines could offer a choice between refunds and vouchers, but this bill would require that airline vouchers be valid indefinitely
These new refund requirements would last for a long time: 180 days after the nationwide public health emergency declarations end. Just as with the current rules on refunds, it applies to any flight that touches U.S. soil – regardless of whether it's operated by a domestic or foreign airline.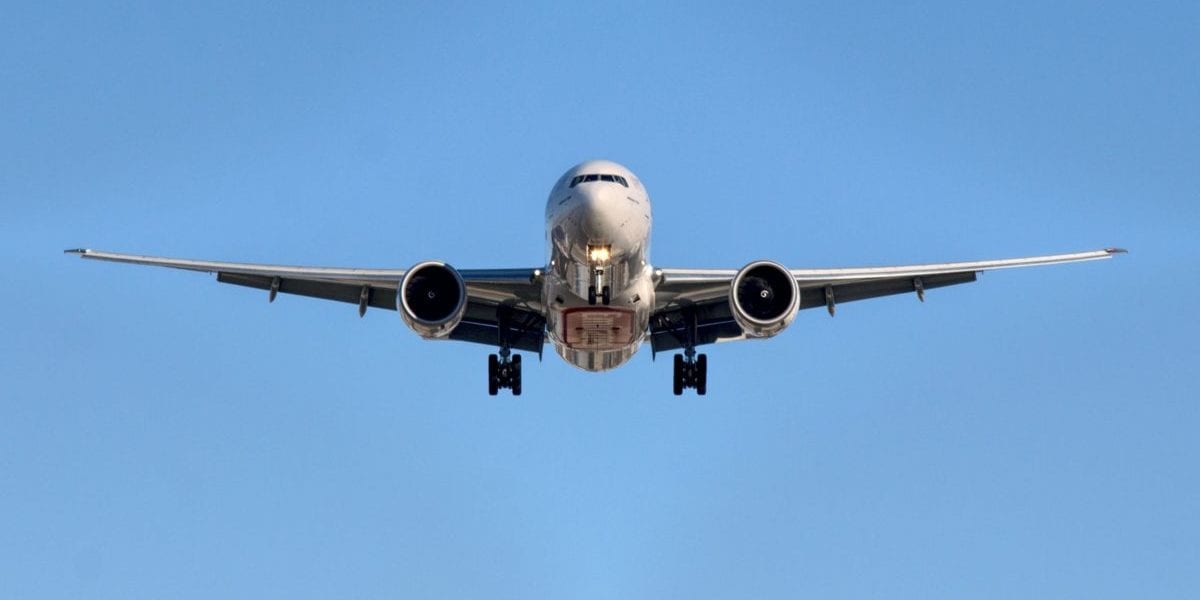 But these new policies face long odds in the Republican-majority U.S. Senate. Airlines have warned that more liberal refund requirements would drive them out of business. Markey said he'll push to include it in the next package of federal coronavirus relief after the CARES Act, which passed in late March.
Still, Markey's bill just adds further pressure on airlines to do right by consumers. Some airlines are still denying the refunds they legally owe consumers. Many more aren't telling airlines when a refund is available, hoping they'll settle for vouchers instead in a bid to hang on to as much cash as possible.
The Department of Transportation has warned airlines twice since April to issue the refunds they're illegally withholding.
"We've heard repeatedly from consumers that even when the airline cancels their flight, that they're having trouble getting refunds. The DOT has had to put out two guidance to the airlines to remind them of that basic responsibility," Anna Laiton from Consumer Reports said during a virtual press conference for Markey's bill. "People have to ask and call and call and call just to get the refund that they are legally entitled to."
Need to cancel flights? Use our flowchart to make the right decision.

Our Analysis
This won't pass. It won't become law.
Even with other Democratic heavy hitters like Sen. Elizabeth Warren (D-Massachusetts) and Kamala Harris (D-California) backing the bill, it's unlikely to find much support in the U.S. Senate.
Despite their current financial misfortune, U.S. airlines hold enormous sway in politics – and they'll fight this proposal tooth and nail. Both Delta and American Airlines said they paid out nearly $1 billion in refunds in the first three months of 2020 due to canceled flights. That bill would grow considerably with more liberal refund laws.
But just because a bill doesn't become law doesn't mean it can't have an impact. Markey and his colleagues clearly sense the frustration that hundreds of thousands of U.S. consumers seeking refunds feel when getting the run-around from airlines. Extra pressure on the airlines could open the door to compromise.
That said, here are some other measures we think are worth considering to help consumers:
Require prompt disclosure of flight cancellations and changes: Airlines need to step it up in this regard, as many travelers are only finding out about massive changes to their itineraries by checking for themselves
Require airlines to inform consumers when a refund is available due to a change or cancellation: Despite two warnings from the Department of Transportation, many airlines still aren't alerting consumers when a refund may be available – in some cases, they'll automatically issue a voucher and hope travelers don't notice or know the rules. It's clear this requirement needs more teeth.
Legally define what schedule changes trigger a refund: There's no clear threshold for what schedule changes trigger a refund – airlines can decide for themselves, and they're playing games with consumers by moving the goalposts to save more money. For example, it's 90 minutes on Delta, four hours with American, and six hours on United. Setting something concrete down in regulations would make it less confusing for consumers.
Bottom Line
Regardless of whether this bill passes or not, we're reaching a breaking point. Airlines hold all the cards when it comes to giving travelers their money back. It's time to give some of those cards back to travelers.