By the time I stepped onto an Airbus A380 for the first time last month, the world's largest commercial jet was on its last legs.
Slowly but surely, the iconic double-decker jets capable of carrying 600-plus will disappear from the skies. Airbus is officially shutting down A380 production as airlines' appetite for massive planes has shifted to smaller, more fuel-efficient alternatives like the Boeing 787 Dreamliner or Airbus A350.
The A380 will keep flying worldwide for a decade or two, but airlines are ditching them fast. Air France will get rid of the last of its A380s by 2022. Qatar Airways will retire its small fleet of A380s – its only planes with a true first class cabin – by 2024 at the latest.
Related: Where You Can Still Hitch a Ride on the Boeing 747
But onboard Qatar Airways First Class from Doha (DOH) to Guangzhou (CAN), from the beautiful stairway to the upper deck to the positively massive bathrooms to the smooth ride, I found so much to love about the whale jet.

Smooth as Butter
Nervous flyer? The Airbus A380 is better than any plane to keep you calm and steady.
That's because this massive plane cuts through the air unlike any other. Turbulence feels like nothing in the A380. And you will never experience a smoother takeoff and landing than when flying in an A380. If you're lucky, you'll forget you're on a plane.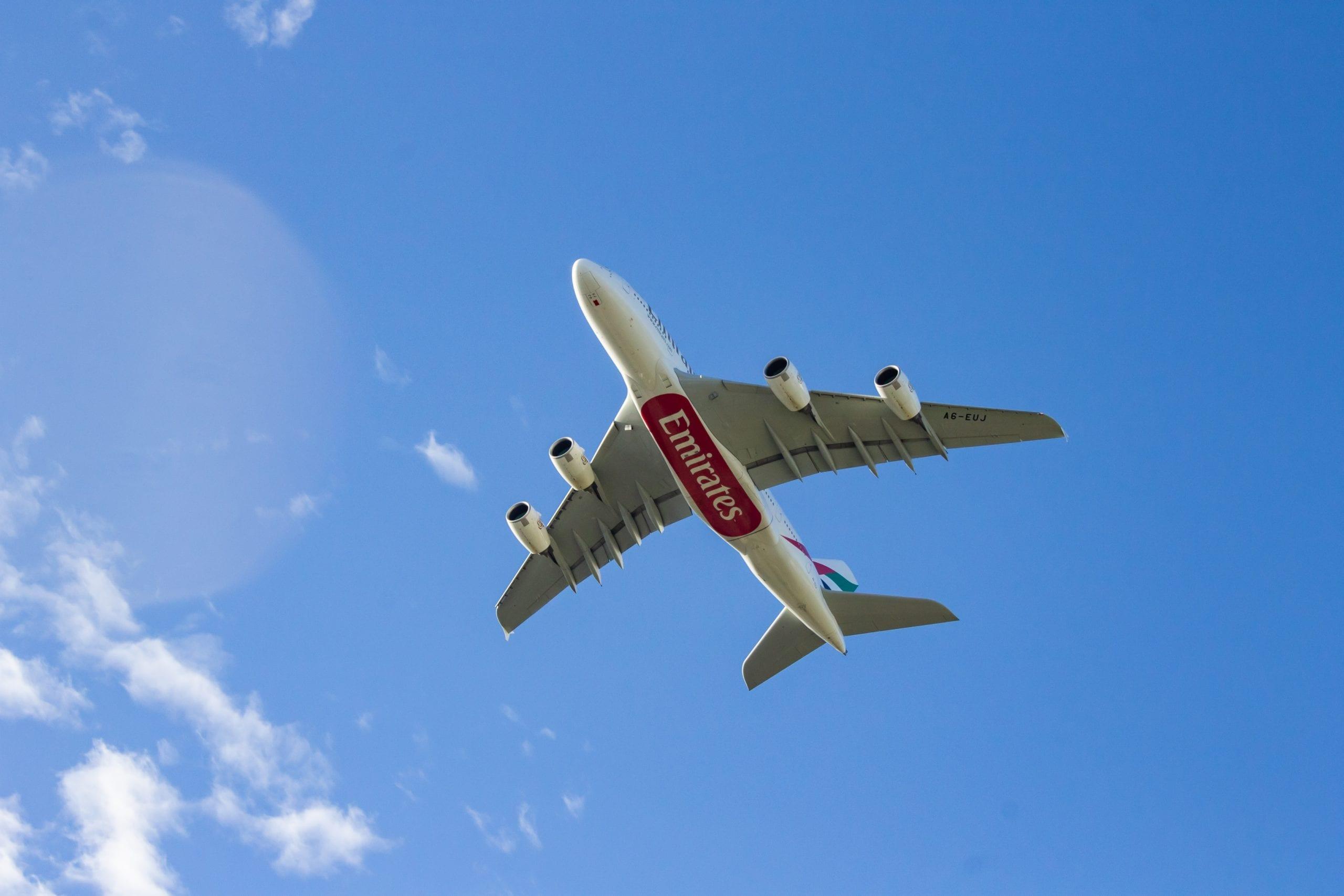 If planes were boats, the A380 is a superyacht – slicing through chop and waves like they're nothing. And it makes other planes feel like a small fishing boat, where even small waves can make you scared of tipping over.
It is the smoothest ride you will find in the skies, bar none. And that alone is an amazing feat for these planes.
Space for Days
The name "Whale Jet" is no joke.
These jets are far bigger than even the Boeing 747, its only modern double-decker competitor. It dwarves the other planes like Boeing 777s, 787s and Airbus A350s flying long-haul across oceans and continents. And that extra space means more space for each passenger – especially at the front of the plane.
While it gets a bad rap from travelers who want more privacy, it's tough to beat the airy and spacious first class seats on Qatar's A380s. You won't get this much room on another plane. And best of all, we booked this eight-hour flight from Doha to Guangzhou in first class for just 50,000 AAdvantage miles.

But it's not just first class passengers who can expect more room to stretch out. Even back in economy, things are generally better for travelers.
With a wider cabin than any jet on the market, airlines can fit 10 seats in each row – the same arrangement most airlines have squeezed into even the far smaller Boeing 777.
That means you get wider seats than you'll find on most long-haul aircraft: Up to 19 inches, with plenty of legroom, too. Every inch counts for both passengers and airlines alike, and the A380 entered the world in 2007 – a time before airlines realized they could squeeze passengers closer together.

Airbus A380 Amenities
All that extra real estate has allowed airlines to give passengers more room and amenities. And it allowed them to get creative and redefine what flying is like – especially in first and business class.
You can only find the world's best bar at 39,000 feet when flying Qatar's A380.

You will never find more space than flying Singapore Suites first class – only available on, you guessed it, the Airbus A380. Where else could you get 50 square feet to yourself? Or share a combined 100 square feet with your travel companion in the sky?

Forget about a seat or a suite. How about an entire Apartment? Or The Residence, the most spacious and exclusive setup you can find on Etihad's A380 with a separate "living room" and sleeping room, plus a private shower.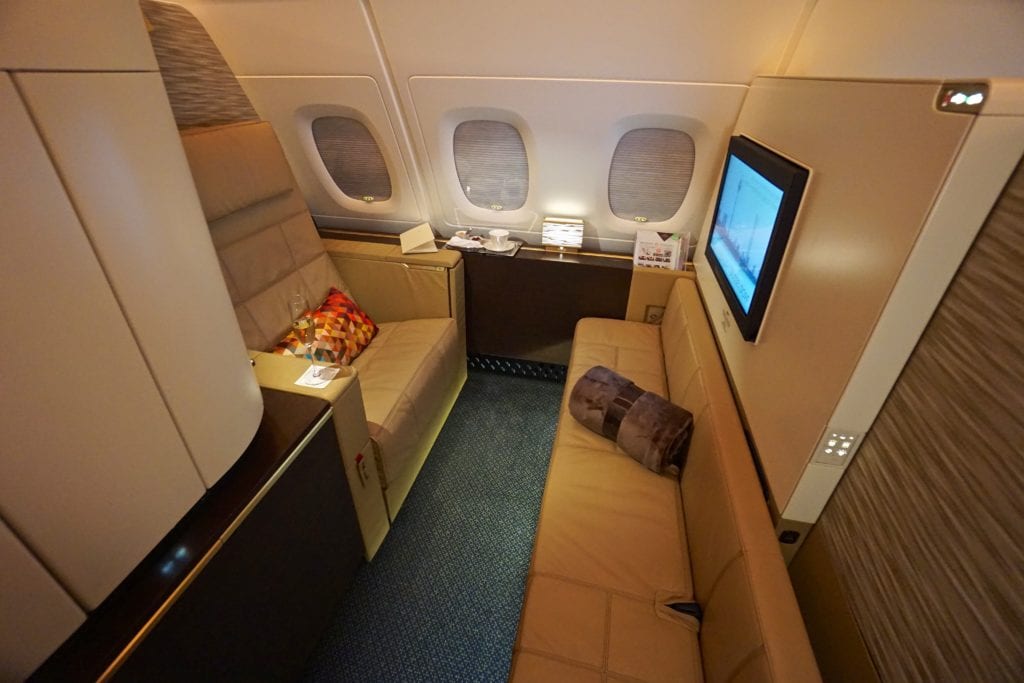 Only two airlines allow you to shower in-flight: Etihad and Emirates. Taking a shower while flying Emirates first class is a bucket list moment.

These are hallmarks of the A380, and something you likely won't see again when it finally disappears.
Bottom Line
The cabin manager on our Qatar First Class flight told us about how getting onboard the A380 was the capstone to her career, which started serving 60-some seat jets in India. She was sad to think of it leaving the skies, and so am I.
It won't disappear overnight – it will be around for more than a decade, especially for airlines like Emirates, which still has more than 100 of these massive jets.
But it's clear that the aviation world changed, and left the Airbus A380 behind.