Last week, we wrote about eight of the biggest stories impacting travelers in 2018. While there was plenty of great news in 2018, there was undoubtedly some bad news that will impact travelers in 2018, 2019, and beyond.
In the world of travel, there's one constant: change. Change is inevitable – and in many cases necessary. Airlines and credit card companies have shareholders to answer to, so they're always looking at their bottom lines. In many cases, consumers and travelers wind up footing that bill.
So without sounding like too much of a Debbie Downer, here are five of the top stories that negatively impacted travelers in the crazy and ever-changing world of travel in 2018.
Budget Airlines Are Struggling
As Kyle pointed out in his article on Friday, times are tough for budget airlines. Even if you have never flown the likes of WOW air, Norwegian, LEVEL, or Primera Air, you've benefitted from their existence if you have taken a cheap flight across the Atlantic.
These airlines grew fast, propping themselves up on borrowed cash as they opened dozens of routes between the U.S. and Europe. Many of them sold one-way transatlantic flights for $100 or less – a once-unthinkable price that has driven down airfare even for the big dogs like Delta, United, and American.
But times are changing. Rising fuel prices combined with other financial pressures have put many of these airlines in a tough spot. Primera Air collapsed overnight. WOW air is flirting with ruin. Even Norwegian Air is making some desperate moves to stay afloat.
Even if you have no plans to fly these budget airlines, this is a development you should care about. The competition from these low-cost airlines has sparked the golden age of flight deals worldwide as the legacy carriers have been forced to adapt their business model (think Basic Economy). Less competition never bodes well for consumers.
Travel Rewards Credit Card Annual Fees Are Increasing
Credit card companies are constantly battling one another for a share of your wallet. They launch new cards and improve benefits for both opening and spending on existing cards.
American Express made huge improvements to their American Express Gold Card and announced changes coming in 2019 on their Business Platinum Card from American Express, while Citi announced changes to their top-tier Prestige card including drastically devaluing the card's fourth-night free hotel benefit. That was one of the most lucrative perks in the world of miles and points, but Citi is capping the benefit to just twice per year.
And many of these changes were coupled with annual fee hikes. The Amex Business Platinum card will jump from $450 to a whopping $595. The Citi Prestige card's fee will increase from $450 to $495 in September.
While there is no denying that these updated benefits will be very positive for some consumers, it will vary widely. If you hold one of these cards and the upates aren't relevant, the fee increase will be tough to swallow.
Kudos to Capital One, which managed to add a credit for Global Entry or TSA PreCheck and add airline transfer partners to the Capital One Venture Rewards Credit Card all without adjusting the $95 annual fee. 
Checking a Bag? You're Paying More
In August, jetBlue announced they were increasing the cost of their checked luggage fee from $25 to $30 for one-way flights ($60 round-trip). Shortly after, we saw Delta make the same announcement. Less than 24 hours after Delta's announcement, American announced they would be increasing their fees for checked luggage as well. Last but not least, Alaska increased their fees for checked luggage in October. United has also hiked its fee to $30.
All this means it is going to cost you more money to check a bag in 2019 (unless you are flying on Southwest). If you can't pack in a carry-on, having a co-branded credit card that offers free checked luggage is more critical than ever to save you money.
Basic Economy Isn't Going Anywhere
Basic Economy has almost become a curse word to frequent travelers over the past year. These no-frills fares that don't include seat assignment (or a carry-on bag with United). They were first introduced in 2012 as a way for the legacy U.S. carriers to compete with many low-cost carriers.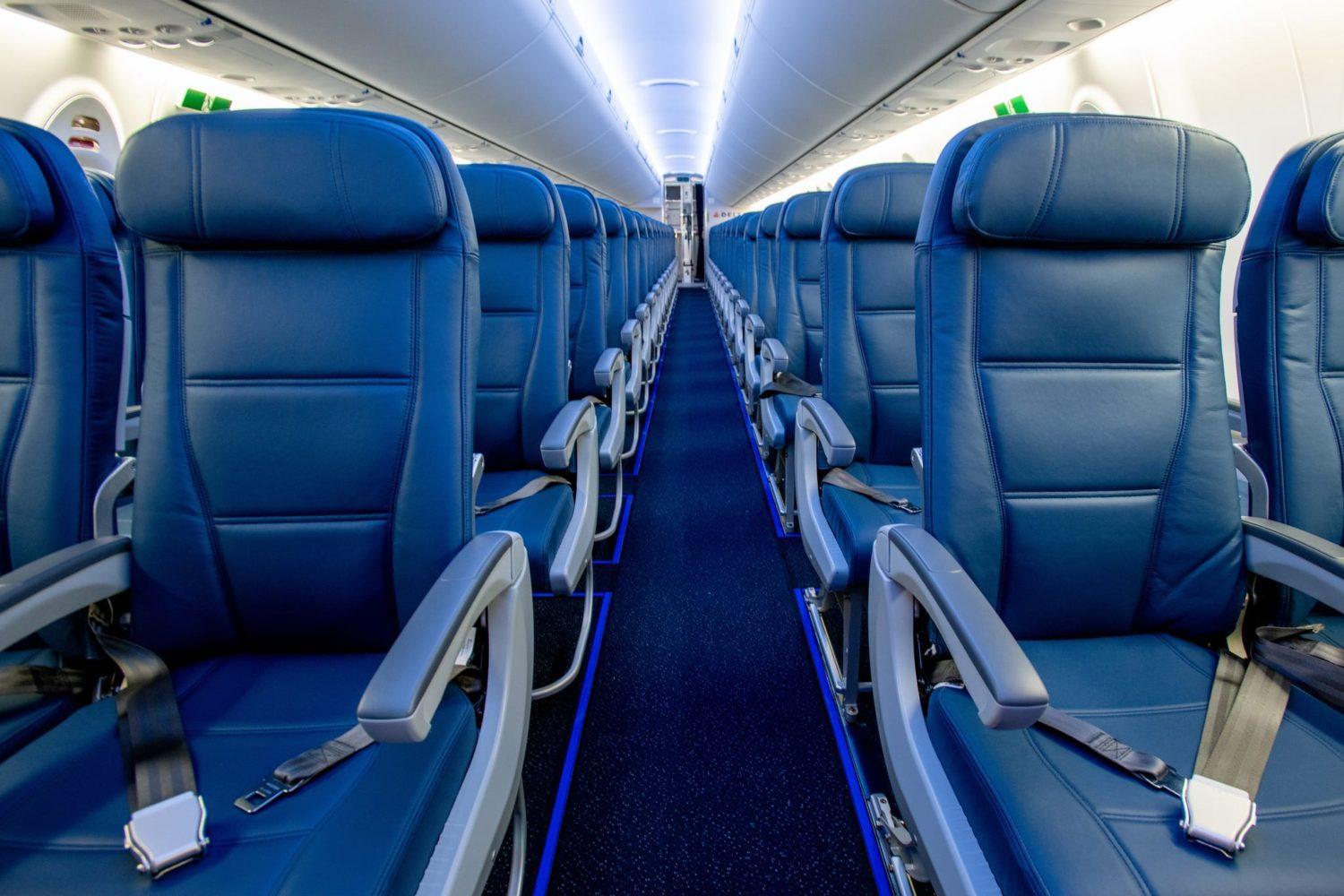 At the end of the day, Basic Economy fares mean consumers are now paying more for things they used to get for free (seat assignments and carry-on bags). In fact, as USA Today points out, airlines are gauging the success of their Basic Economy offerings by how many passengers are paying to avoid it.
"[Basic Economy] Performance has been in line with expectations, with about 50% of customers who received a basic offer choosing to buy up to the main cabin product," American Airlines President Robert Isom said in a statement.
2018 was largely the year that the legacy US carriers rolling out their Basic Economy offering for international flights. Delta has even begun selling Basic Economy award tickets. It's a trend that we think will become even more widespread with the airlines in 2019.
Chase is Doubling Down on the 5/24 Rule
The Chase 5/24 Rule is the most restrictive rule out there when it comes to getting approved for a new credit card. If you are not familiar with the restriction, it works like this: If you have opened five or more credit cards in the past 24 months from any bank (not just Chase cards), you will not be approved for Chase credit cards. It doesn't matter how good your credit score is or your history with Chase bank.
Historically, there have been a number of Chase credit cards that were not impacted by the 5/24 rule. This list included the World of Hyatt Credit Card, the IHG Premier Card, the Marriott Rewards Business Card and many others. In Early December, Chase Bank doubled down on their 5/24 restriction, now making it effective on nearly all of their credit card products.
As I stated in my 2019 credit card wish list, I would love to see Chase only apply the 5/24 restriction to the welcome bonus offer. What I mean by this is that they should let consumers above and beyond 5/24 get a credit card without earning a welcome bonus on the card. This is what American Express does with their "once per lifetime" bonus rule.
With Chase recently adding the restriction to all of their credit card products, my wish seems unlikely.
Bottom Line
There was plenty of news in the world of travel this year. Some of it was good, and some not so much. It will be interesting to see how some of these changes evolve in 2019 and beyond. Stay tuned and buckle up.