Come October, U.S. travelers will need a new Real ID to continue boarding even domestic flights. Yet between the lack of awareness about the looming deadline and long waits at DMVs to get these new licenses, few Americans are ready for the new travel requirement.
Minneapolis-St. Paul (MSP) airport thinks it has an answer: A desk to apply for one of these new IDs inside the airport. State and airport officials officially opened a brand new Real ID application center on Wednesday. It's believed to be the nation's first and only Real ID center inside an airport, according to the Star Tribune. 
"We are going to you," Minnesota's Commissioner of Public Safety John Harrington said. "Folks at the airport can get their Real ID and apply right here and right now."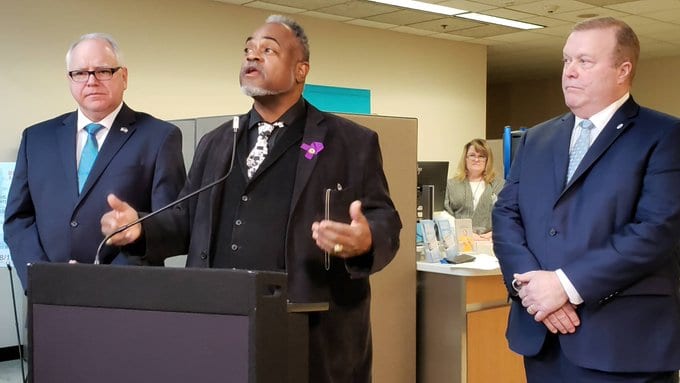 The Real ID application desk is located behind security on the north side of the airport's main concourse in Terminal 1. It's open on weekdays from 9 a.m. to 5 p.m. Minnesotans can schedule an appointment for the day they fly out of MSP at https://drive.mn.gov. It's not as simple as waltzing in, as you need some serious documentation with you to apply for a Real ID.
Read more on what you need to apply for Real ID. Or check out our guide to all the Real ID alternatives you can use to keep flying. 
The new way to get Real ID comes at a critical time, as officials in Minnesota and nationwide worry that travelers won't be ready for the new ID requirements on Oct. 1, 2020. Roughly 33% of Americans have received a Real ID, according to the federal Department of Homeland Security – and several states still aren't issuing the new compliant licenses.
But the issues with Real ID have been particularly bad in Minnesota. The state was slow on the uptake, as state lawmakers long resisted complying with the federal law for stronger ID requirements passed after the Sept. 11 attacks. That delay was exacerbated by Minnesota's woes with its driver processing system, and now the state is dealing with a backlog of applicants that means it can take months to get a Real ID.
In Minnesota, only 642,000 residents have a Real ID or enhanced driver's license – just 13% of eligible ID holders.
"We need to get the message out that they need to get this done," Gov. Tim Walz said Wednesday. "I anticipate there could be trouble with this."