Is Machu Picchu on your bucket list? You'll want to read this and get your pencil ready to scratch it off in 2021.
Cheap flights to certain destinations in South America can be elusive. And getting down to Peru for a bargain can be a challenge.
But that has changed recently as we've been seeing half-off fares to Lima (LIM) and beyond deep into 2021. And that includes the recent mistake fare we found from $111 – roundtrip – on Delta. Use that to set your trip to Peru next year in motion, as Peru recently dropped its mandatory 14-day quarantine in favor of requiring a negative COVID-19 test.
Machu Picchu is Open to Travelers
During the coronavirus outbreak, Machu Picchu closed down for eight months.
But on Nov. 1, the historic site reopened to travelers – with new "Safe Travels" global safety protocols in place. Some of the new regulations include:
Maximum of 75 visitors allowed to enter per hour
Spacing 20 meters between groups
Buses and trains at 50% capacity
Entry tickets are currently available through December 2020 – for free – on the government website. Tickets are limited but are free to reserve through Nov. 14, 2020. Tickets for 2021 travel are not yet available to reserve but will be released by the end of the year.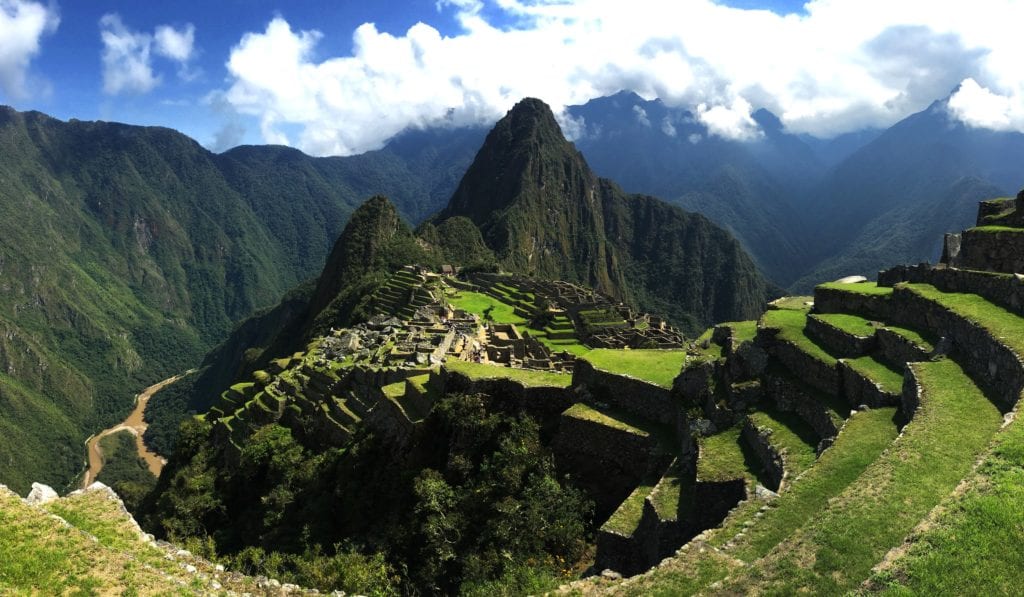 If you're looking to hike the Inca Trail, extra health documents may be required.
Find more details on Machu Picchu's reopening and ticket availability for 2020 on the government website for Machu Picchu.
Getting into Peru itself is also easier, as the country has recently ditched its 14-day mandatory requirement period. Instead, visitors will be required to present a negative COVID-19 test taken no more than 72 hours before arrival.
Half-off Flight Deals to Peru
This is what we've been waiting for: In the past few weeks, we've seen prices plummeting to capital Lima (LIM).
Things started heating up with a flight deal we found from Denver (DEN) to Lima for just $280 roundtrip through June 2021, including New Year's Eve 2020 availability. Here's a peek at the email alert we sent to Thrifty Traveler Premium  members a few weeks ago:
This rare peak season availability from Denver with just one short stop each way would usually cost well over $1,000! Lima is a great starting point to explore Peru and then head for Machu Picchu – just hop on a cheap domestic flight for Cusco (CUZ). Premium members got an instant alert for $800 off flights:
But the savings have spread far beyond Denver. In the last week we've seen even more cheap fares to Lima, including $500+ off flights from over 70 cities:

This recent flight deal alert we sent to Premium members was available through June 2021, including the winter holidays. Some of these deals are still live, but many have started to dry up or disappeared altogether. Flights during peak season are often well over $1,000!
And this wasn't just a one-off deal. No, this was a nearly-nationwide deal from over 70 U.S. and Canadian airports, including:
Chicago (ORD) – $489
Grand Rapids (GRR) – $586
Jackson (JAN) – $505
Jacksonville (JAX) – $505
Las Vegas (LAS) – $489
Los Angeles (LAX) – $436
Milwaukee (MKE) – $429
Minneapolis (MSP) – $545
Montreal (YUL) – $424
Newark (EWR) – $405
Raleigh (RDU) – $495
San Diego (SAN) – $476
South Bend (SBN) – $429
Washington, D.C. (DCA) – $425
Then, the unthinkable happened: a Delta mistake fare to Lima for 2021. We found fares for as low as $111 roundtrip!
These fares didn't last long, but long enough for over 100 Thrifty Traveler Premium members to book! For instant notification of the time-sensitive mistake fares like this one, get our instant email alerts for just $5.99/month.
If Machu Picchu is on your bucket list (and it should be!) for 2021, snagging a half-off fare like this is the best way to make that happen on a budget. Now is the time to book future travel: flights are cheap and airlines are offering fee-free changes. Don't miss out on the next cheap flight deal we find and send to Thrifty Traveler Premium members!
Getting to Machu Picchu from Lima
Flying into Lima on a cheap flight deal is the best way to start your journey to Machu Picchu. You've presented your negative COVID-19 test taken within 72 hours of arrival. But then what?
If you've got the ancient ruins on your mind, head to Cusco.
Cusco is the closest town to Machu Picchu. The easiest – and cheapest – way to get there is to fly. Roundtrip flights from Lima to Cusco will typically run you just $60 roundtrip for the hour-and-a-half flight.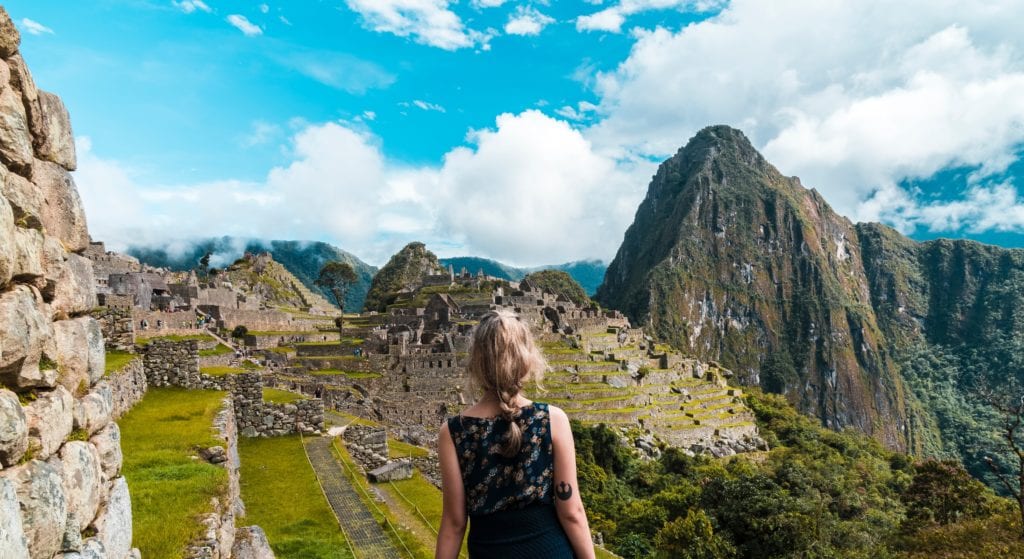 Bottom Line
Peru and Machu Picchu have reopened to travelers. Whenever you're ready to travel, there may be no better time to book your flight.
If the ancient ruins of Machu Picchu are on your bucket list for 2021, take advantage of these cheap fares through Fall 2021. Flight prices to Peru are cheaper than ever — with savings of $500 or more from nearly every U.S. city, and mistake fares from $111 roundtrip!
Want to be the first to know when we find another half-off deal to your dream destinations? Join our flight deal alert service, Thrifty Traveler Premium, for just $5.99 per month. Book your bucket list trip for half the price!