We've all been there: Making our way through the airport after landing, wondering whether to hit "request" for a rideshare right away or wait until the pickup area – wherever that is. Lyft is rolling out a new feature that could help eliminate the guesswork.
The rideshare company recently announced it is rolling out a new feature that lets travelers preorder a ride as soon as their flight lands. Available at just a few major U.S. airports to start, the app will track your location after requesting a ride, eventually matching you with a driver as you get close to the pickup area. That means you don't need to rush to the pickup zone nor worry about how long it might take to grab your luggage from the baggage claim.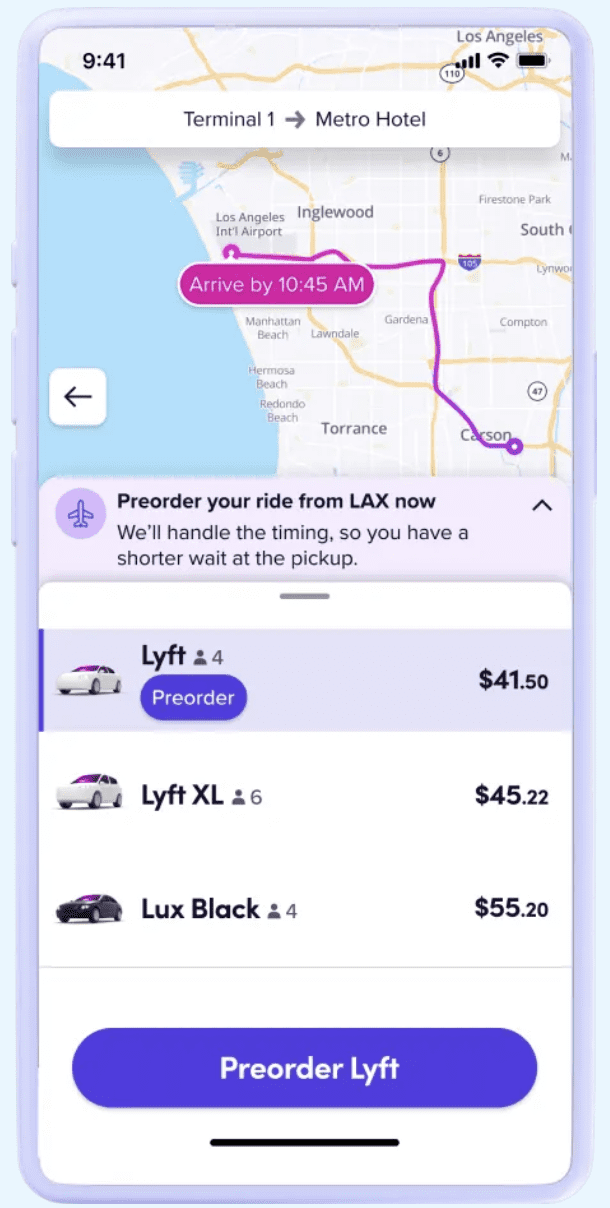 You won't find the option to order your Lyft ride everywhere just yet. At launch, this new preorder feature is only available at three airports:
Los Angeles (LAX)
Chicago-O'Hare (ORD)
Chicago-Midway (MDW) 
Lyft says it will be rolled out in Austin (AUS), New York City (JFK), and Seattle (SEA) airports soon. It's unclear when – or if – the preorder feature will become more widely available at more airports nationwide.
The rideshare company says this latest should take some of the guesswork out of when you should book a ride. And it should reduce the amount of time you'll spend waiting for your ride, as the app's location tracking will match you with a driver who should arrive at the pickup area shortly after you do.
The preorder feature also locks in the price of your Lyft ride, so you don't have to worry about the price fluctuating as you make your way through the airport, waiting for the right time to request a ride.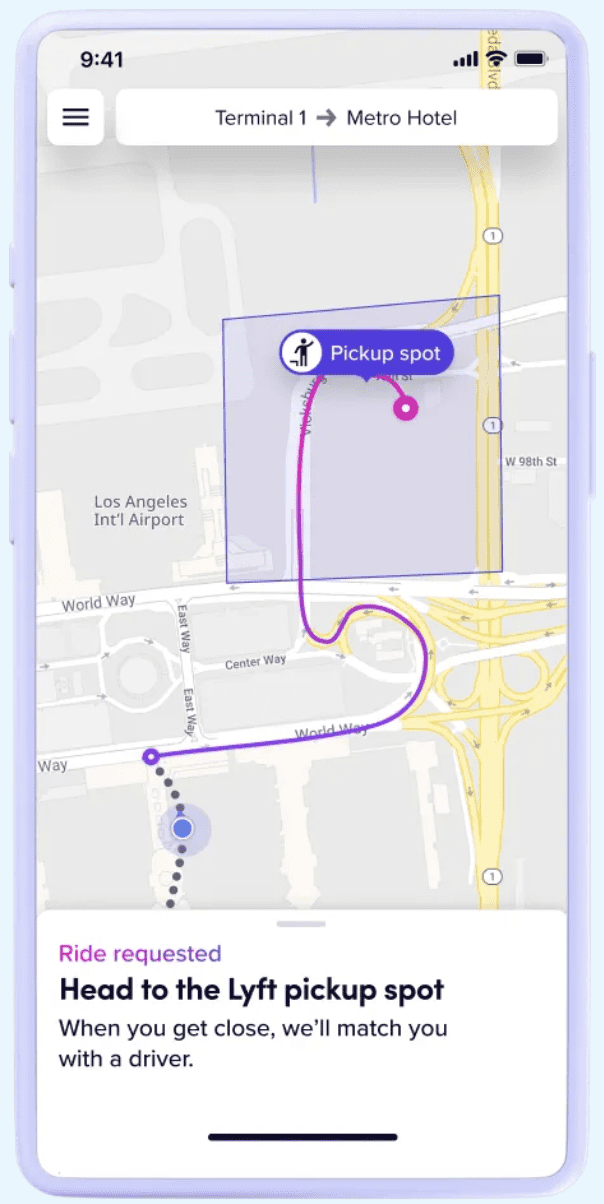 Rideshare apps are constantly adding new features in an effort to make travel a little smoother. Uber recently unveiled a new feature in its app that gives travelers step-by-step walking directions from their gate to the rideshare pickup area, making it easier to find your driver if you don't know your way around the airport.
This latest new feature in the Lyft app means you'll have one less thing to worry about when you get off the plane, especially during the busy summer travel season.
Read our tips on how to travel like a pro this summer! 
Bottom Line
Lyft has launched a new feature in its app that lets travelers preorder their rideshare as soon as they land at the airport, matching them with a driver once they get close to the pickup area and locking in the price of the ride, too.
It's only available at a few airports right now. If and when this rolls out to more airports nationwide, it could solve a big pain point for travelers.