What's better than booking an incredibly cheap flight? Letting the world know just how cheap it was.
Introducing the Thrifty Traveler Merchandise Shop! 
We've been hard at work over the past few weeks creating designs for a handful of products to bring Thrifty Traveler to you. And we set up our new merch store as a nonprofit. That means we are selling products at our cost – with no markup or profit.
We've got a handful of men's and women's t-shirts, sweatshirts, drinkware, tote bags and more! So check out the Thrifty Traveler Merchandise Store today!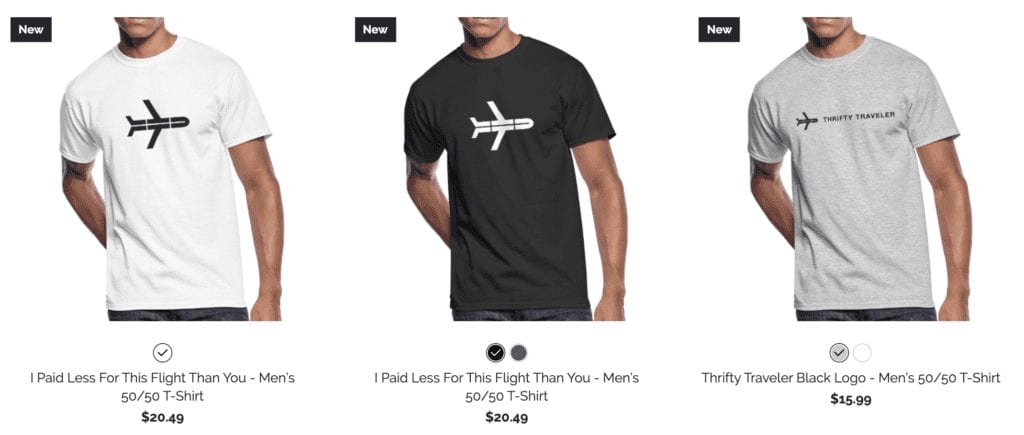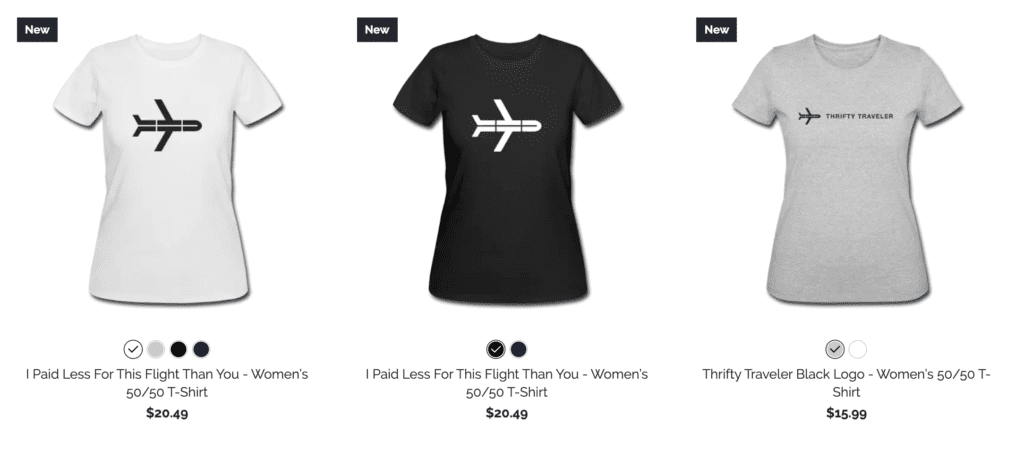 Bottom Line
Whether you're looking to show off your love of Thrifty Traveler or you're grabbing a gift for the traveler on your list, we've got gifts for everyone.