Zoom's takeover of our lives is officially complete: You now may be able to use Zoom for an interview to renew Global Entry rather than head in for another in-person interview. And down the line, you could skip the in-person interview even when applying for the first time.
U.S. Customs and Border Protection (CBP) announced this week a pilot program allowing renewing Global Entry members to schedule a remote interview over Zoom in place of going to the airport or another enrollment center. That takes some pressure off travelers with Global Entry who need to renew their accounts every five years – renewing typically (but doesn't always) requires another interview, but scheduling those interviews can be a challenge.
The option for a remote interview is currently only available for select Global Entry members, though it's expected to expand to other federal Trusted Traveler Programs (TTP) like NEXUS and SENTRI. And while the federal agency explicitly said Zoom interviews are only available to renewing members right now, they're working on expanding that option to first-timers.
"CBP is currently working through the technical requirements and regulatory process to provide first-time Trusted Traveler Program applicants with access to remote interviews, but for now, remote interviews are limited to renewing applicants for whom CBP has already captured biometrics (fingerprints and photograph)," a spokesperson for the agency said.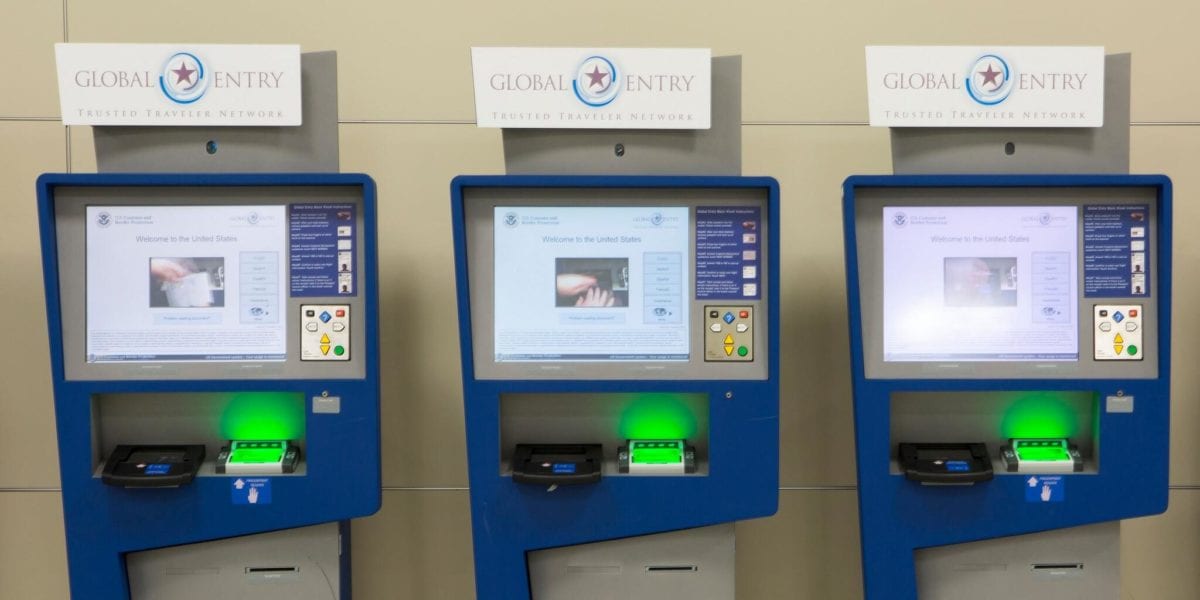 Read our guide to Global Entry renewal!
Global Entry is your ticket to get through the airport faster: It's a fast pass through customs and immigration when returning to the U.S. and also comes with TSA PreCheck to get through airport security, making it a must-have as international travel resumes. Membership costs $100 – though that may be increasing soon – and is good for five years.
The problem is actually getting signed up. Longstanding backlogs of applications mean it often takes months to get enrolled, and that was exacerbated by a six-month pause on interviews last year due to the pandemic. It devolved to the point that Global Entry now gives renewing members a full 18-month grace period to continue using their benefits while awaiting renewal.
Renewing Global Entry looks much the same as your first time signing up: Apply, wait for conditional approval, and schedule an interview once you've got the go-ahead to finalize enrollment. You can start the renewal process a full year before your five-year membership is set to expire.
Customs and Border Protection says this new Zoom interview option will be available to conditionally approved renewing members – you'll see the ability for "Scheduling Your Remote Interview" when logging into your Trusted Traveler Program account. To be eligible, you'll also need to have fingerprints on file from your previous application as well as a photo taken within the last 10 years on your account. Oh, and have your passport and valid driver's license or other proof of residency handy, too.
In some cases, you may not need to schedule an interview at all. A spokesperson said "a significant percentage of Trusted Traveler Program member renewals" can be automatically approved, meaning they'll skip the need for an interview altogether. Travelers whose information has changed substantially since their last approval or who haven't kept their Trusted Traveler profile up to date are unlikely to luck out with a no-interview renewal.
Don't have Global Entry yet? Read our guide on getting signed up – and check out the best credit cards that will cover your entire application fee!
Bottom Line
This new Zoom interview option should make it much easier (and faster) to renew your Global Entry account. With any luck, the federal government may even expand it to first-time applicants.