It's never been cheaper or easier to get on a plane. Yet aviation is under attack.
Airlines and travel companies alike are doing more and more to try to prove they care about the environment. U.K. budget carrier easyJet recently became the first to commit to offsetting 100% of its carbon footprint. But as awareness and alarm about the environmental toll of flying grows, it appears those efforts are too little, too late for many.
Say hello to flight shaming. Though most pronounced in Europe, this phenomenon is spreading rapidly as a way to highlight the environmental cost of aviation – which is responsible for roughly 2% of carbon emissions and rising – and urge travelers to fly less.
What's behind flight shaming, and what can you do? Read on.
What is Flight Shaming?
Flying and traveling have long been a source of pride, something to share and even brag about.
Flight shaming turns that on its head, turning the negative environmental impact of flying into a point of shame, starting a few years ago in Scandinavia.
It comes from the increasing concern for the environment and the impact people – especially planes full of people – have on it. That's been embodied by Greta Thunberg, the teenage Swedish environmentalist who has spent years traversing the globe to bring awareness to climate change.

And airlines have taken notice. This sentiment is what's pushing airlines like easyJet and British Airways to do more to help the environment. Reuters reports that the International Air Transport Association (IATA), the global trade group for airlines is planning a massive campaign to counter what its leader called "misleading information" about the environmental impact of flying.
"We will launch a very, very big campaign … to explain what we have done, what we are doing, and what we intend to do in the future," IATA's Alexandre de Juniac said.
Who It's Affecting
Flight shaming has already made its mark in Europe.
European airlines have reported a decrease in flights within Europe. In Sweden, airlines saw a 4% drop in air traffic in the first half of 2019.
Airlines have become cheerleaders for … not flying? KLM, the Dutch flag carrier, rolled out a campaign called "Fly Responsibly," asking travelers to consider whether getting on a plane is necessary. The airline is even trying to replace the flight from Amsterdam (AMS) to Brussels (BRU) with a high-speed train.
Flight shaming hasn't quite reached the U.S. yet. But it's bubbling up, as there seems to a growing concern among travelers as well as domestic airlines, many of which are taking strides to offset their environmental impact.
What Airlines Are Doing
More and more.
Airlines clearly recognize that flight shaming is a serious threat to their business.
Long after buying more fuel-efficient airplanes like the Boeing 787 Dreamliner and Airbus A350 or Airbus A330neos, airlines are being far more vocal about how much better these planes are for the environment. A Boeing 787, for example, reduces carbon emissions by 20% to 30% compared to its predecessors. They're also increasingly putting gas guzzlers like the Boeing 747 into retirement.
Airlines in the U.S. and worldwide have invested in and publicized carbon offset programs – which allow travelers to counteract their carbon footprint from each flight. Before easyJet's bold commitment, British Airways announced it would offset its carbon footprint – but only from its flights within the U.K.
The airline industry is also making smaller moves by reducing waste, cutting out single-use plastics, and investing in alternative fuel production.
But is it enough? That remains to be seen.
Airlines were caught flat-footed by the flight shaming movement, unable to quickly respond or combat the perception that their business is bad for the environment. Now, they've realized they need to invest in more environmentally friendly programs – and also convey it to customers.
Why Should You Care?
Flight shaming hasn't reached the critical mass in the U.S. as it has in Europe. But we expect that will change. So what will that mean for travelers?
We don't really know yet. After years of low fares, flight prices might increase as airlines pour money into environmental programs. Or perhaps we'll see more airline cost-cutting to compensate.
Airlines could put a drastic dent in their carbon footprint by consolidating the number of flights it offers daily – putting all passengers on a bigger, fuel-efficient aircraft rather than offering many frequencies a day. But that's a tough sell for airlines.
We're sure we'll see even more carbon offset options, allowing customers to pay to offset their footprint from their flight directly with the airline.

What Can You Do?
Don't stop traveling. If anything, travel smarter.
Travel is important. It benefits you and the places you go. It enriches your life and broadens your worldview. Taking time away from work to be with friends and family in a new place makes you a better employee, a better family member, and a better friend. And your tourism helps the cities and countries you visit – especially those whose economies depend on visitors.
But you can be more conscious of the choices you make while traveling. Take a train instead of a plane, whenever feasible. It may not make sense to cross the ocean by boat, but destinations across the world like much of Europe, Australia, China, and Japan have amazing train networks.
It can be more expensive than some budget airlines, but you'll see more on your trip – and reach new places not accessible by plane.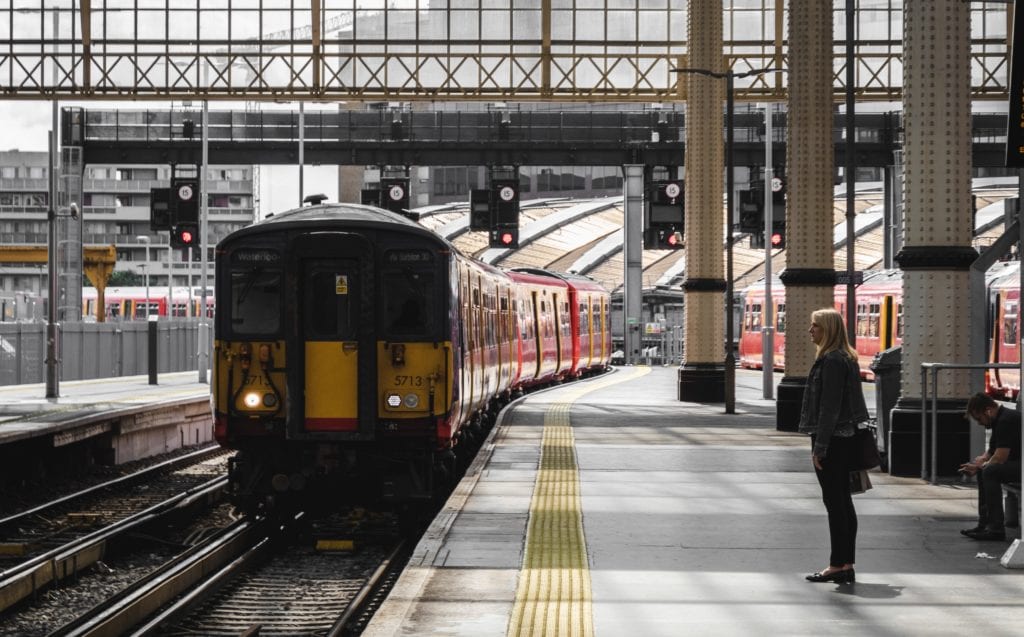 Fly with airlines that put the environment front and center – especially those with newer planes. Stay at hotels that have environmentally friendly practices. Choose eco-friendly tours and spend money visiting national parks or nature conservancies. Bring your own reusable water bottle to limit your single-use plastic consumption.
Offset Your Own Carbon Impact
One day, we expect most major airlines will follow easyJet's lead and offset their entire carbon impact. Until then, it's up to you.
Whether you think flight shaming is overblown or not, it doesn't matter. Every flight you take emits carbon, and that's bad for the environment. You can take steps to counteract that by donating to environmental charities or buying carbon offsets.
It's a great option – and it's cheaper than you may think. For example, a round-trip flight from Chicago-O'Hare (ORD) to Paris-Charles de Gaulle (CDG) emits 1.84 metric tons of CO2 for one passenger. To offset your footprint, donate $11 per ton – so in this case, $20 for your trip to Paris. Not so bad, right?
Here at Thrifty Traveler, we offset all of our employees' personal and business flights.
Thrifty Tip: Read more on how to calculate and where to donate to offset your carbon footprint.
Bottom Line
Call it whatever you want, but flight shaming is real. It has taken hold in Europe. It's likely only a matter of time before it reaches the U.S.
Airlines know this is a threat, and they're doing everything they can to get ahead of it. You can start doing your part now, too.