On Thursday, Chase rolled out a new co-branded United Airlines credit card dubbed the United Quest℠  Card.  And it made a splash, with the ability to bonus_miles_full
It was in the works for months, and Chase and United clearly hope this card will fill the gap in the mid-tier co-branded airline credit card space – similar to the Delta SkyMiles® American Express Platinum Card. It won't be the cheapest card in the United card portfolio, and it won't be the most expensive.
Read on for a full breakdown of what you get with the United Quest Card.
Click Here to learn more about the United Quest Card.
Full Benefits of the United Quest℠ Card
Welcome Offer Bonus
bonus_miles_full
Annual $125 Statement Credit
Each year on your cardmember anniversary, you'll receive a $125 credit to use towards United Airlines purchases. That includes flights, of course, but any other expense charged by United like fees, United Club access, and much more.
That should make it easy to put this credit to use, effectively bringing the card's $250 annual fee down to $125.
Get 10K United Miles Back
When you book an award flight using United miles, you'll get 5,000 miles back up to two times each year for a total of 10,000 miles back.
This benefit is based on the cardmember year – not the calendar year. So your allowance of two mileage rebates will reset each year on your cardmember anniversary once you pay your $250 annual fee.
Get Up to Two Free Checked Bags
If you often check bags when you fly with United, the United Quest Card may be worth a look. You'll get two free checked bags when you pay for your flight with the Quest card. And that's true even if you are booked on a United Basic Economy Ticket.
That's one more bag than the United℠  Explorer Card offers and on par with what the top-tier United Club℠  Infinite Card provides.
Up to a $100 Global Entry or TSA PreCheck Credit
For holding the United Quest Card, you'll get a $100 credit once every four years to cover the cost of either Global Entry or TSA PreCheck. Membership in either program is good for five years, so you should be set. Interesting, the cheaper United Explorer Card also offers this benefit.
Not sure which program to go with? Read our full guide of TSA PreCheck vs Global Entry.
Earn Up to 3x United Miles
When you spend on your United Quest Card, you'll earn 3x miles for every dollar you spend with United Airlines. You'll also earn 2x miles for every dollar you spend on other travel purchases, select streaming services, and restaurant purchases.
You'll also earn 1x United MileagePlus mile for spending in all other purchasing categories.
Earn up to 3,000 Premier Qualifying Points
You'll earn 500 Premier Qualifying Points (PQPs) – the key building block for United status – for every $12,000 you spend on the United Quest card. And you can do it up to six times each year, spending $72,000 to earn a total of 3,000 PQPs.
That's enough PQPs to qualify for Silver status or get you halfway to Premier Gold status.
25% Back on United Inflight Purchases
You'll get a 25% rebate (via a statement credit) anytime you use your United Quest Card to pay for food and drinks onboard United flights. That won't include inflight Wi-Fi.
Priority Boarding
Cardholders and their companions booked on the same reservation can board United-operated flights in Group 2, prior to the general boarding group.
Expanded United Award Availability
One of the best benefits of holding a United Airlines co-branded credit card is that you get more access to award seats on United Airlines flights.
Just for holding the United Quest card (or other United co-branded cards), you will see more saver level award seats available when you search for ways to redeem your miles. Oftentimes, there is additional award availability during peak travel times and/or more popular routes. This ultimately means you have to use fewer miles when it comes time to use them.
Finally, the United Quest card will get access to all Everyday awards. This means you can use your miles to book seats on any United Airlines flight – even if it's the last seat on the plane. You may have to pay a fortune, but sometimes that's worth it.
Upgrades on Award Tickets
Quest cardmembers who have status can get complimentary upgrades even when flying on an award ticket. Of course, that's subject to availability.
Trip, Baggage, and Car Rental Insurance
The new Quest card comes loaded with tons of potentially valuable insurance coverage in case the worst happens.
You can get reimbursed up to $1,500 per person – and $6,000 per trip total – for your pre-paid, non-refundable passenger fares if your trip is canceled or cut short by sickness, severe weather, and other covered situations. If your travel is delayed more than 12 hours or requires an overnight stay, you and your family are covered for unreimbursed expenses, such as meals and lodging, up to $500 per ticket.
Bags late – or lost? You can be reimbursed for essential purchases like toiletries and clothing for baggage delays over six hours by passenger carrier up to $100 a day for three days. And if you or an immediate family member check or carry on luggage that is damaged or lost by the carrier, you're covered up to $3,000 per passenger.
Finally, if you decline the rental company's collision insurance and charge the entire rental cost to your card, you'll receive primary coverage and get reimbursement up to the actual cash value of the vehicle for theft and collision damage for most rental cars in the U.S. and abroad.
How to Use United Miles
With this bonus, you can go far.
As a part of the Star Alliance, there are dozens of great ways to use United MileagePlus miles – even if you never plan to set foot on a United plane. You can use them to book flights on great airlines like Singapore Airlines, Turkish Airlines, EVA Air, Lufthansa, and countless more.
Back in 2019, United took a page out of Delta's book by getting rids of its award chart and introducing dynamic award pricing, allowing them to charge however many miles they want for any given flights. Last year, they followed up by getting rid of the award chart even for partner airlines.
But in practice, United hasn't gone nearly as far as Delta. Pricing when using United miles is much more stable, whether you're flying United or a partner carrier.
Flying United around the U.S., you can regularly find roundtrip domestic flights at just 10,000 miles – and sometimes even less.
Want to head to Europe? You can expect to pay about 30,000 miles one way in economy and 70,000 miles each way in business class – and slightly more to fly a partner like Lufthansa.

Or how about Hawaii? You can fly there from the U.S. mainland for 22,500 miles each way in economy or 40,000 in business class.
United miles can be great for booking first and business class on those long-haul international flights. One of our personal favorites is flying from the U.S. to Taipei (TPE) on EVA Air. You can book a one-way ticket for 88,000 miles.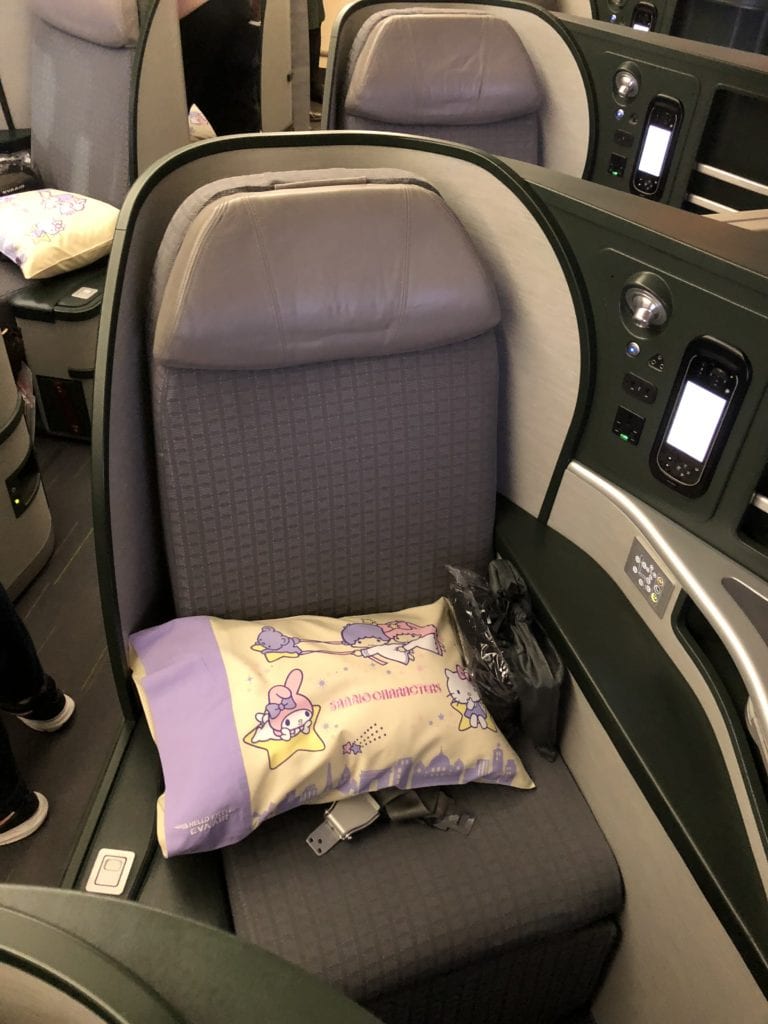 While some other airlines may have cheaper redemptions rates, there are still tons of great ways to use United Miles. And best of all, once you earn them, they will never expire.
Related: How to Use the United Excursionist Perk to Score a (Nearly) Free Flight.
Our Analysis
Chase is filling a cap in the mid-tier co-branded card market with the launch of the new United Quest Card.
With an annual fee of $250, it isn't the most expensive card in the portfolio, but it certainly isn't the cheapest. It provides a decent mix of benefits that might make it worth a spot in your wallet if you often fly with United Airlines.
However, when you compare it to the Delta SkyMiles® Platinum American Express Card, which also has a $250 annual fee (see rates & fees), I still think these new benefits fall short.
The Delta Card provides an annual companion pass starting in your second year of card membership that allows you to get a buy one get one free ticket anywhere in the continental 48 states. That benefit alone can allow you to get much more value than the $250 annual fee.
Meanwhile, the new United Quest card offers up to a 10,000-mile rebate each and every year you hold the card when booking award flights and a $125 credit to use towards United flights. While those benefits are solid (and easier to use), I think they leave a lot to be desired when comparing to the card's $250 annual fee.
While you do get reimbursed for up to $100 for Global Entry or TSA PreCheck, the United℠ Explorer Card provides the same benefit at a much lower price point.
On the flip side, the new Quest card comes with some great travel coverage and rental car insurance – something you won't get on United's cheaper cards. If you often fly with United and check bags, this is a nice benefit.
Bottom Line
The new Chase United Quest℠ Card fills a hole in the United co-branded card line-up from Chase. Like American Express and Delta, Chase now has four different United credit cards that will appeal to different types of travelers.
Click Here to learn more about the United Quest Card.