Chase and Air Canada are out with a big welcome bonus offer on the Aeroplan® Credit Card for U.S.-based travelers. New card members can currently earn 50,000 Aeroplan points after spending $3,000 within the first year of card membership.
Air Canada is deadset on making its Aeroplan mileage program a go-to for U.S.-based travelers – and they've done it. The airline overhauled that program with a lot of upsides in 2020 and became the latest Chase transfer partner earlier last year, and recently added the ability to book both Singapore Airlines and Emirates award flights with Aeroplan miles.
Not to mention, the card's new Pay Yourself Back feature is one of the best benefits available on any card, period.
And earning Aeroplan points is a safe bet, even for flyers who plan to never set foot on an Air Canada jet. Let's walk through everything the Aeroplan credit card offers, and why it should be on your radar.
Read more on how to maximize Aeroplan points – and why you may want to earn them!
Click Here to learn more about the Chase Aeroplan® Credit Card
A Big Bonus of 50K Points
You'll earn a welcome offer bonus of 50,000 points after you spend $3,000 in the first three months of card membership.
Keep Earning with Bonus Categories
The earning potential goes beyond that initial welcome bonus. In fact, the bonus earning categories on the Chase Aeroplan card are better than many cards on the market. You'll earn:
3x points per dollar at restaurants worldwide
3x points per dollar at grocery stores (excluding wholesalers like Costco as well as big-box stores like Target or Walmart)
3x points per dollar on all Air Canada purchases
1x points per dollar on all other purchases
The 3x return on groceries and restaurants is incredibly compelling if you want to keep piling up Aeroplan points. In fact, that's better than what you'll get on most other airline cards.
Beyond that, there's some incentive to continue swiping your Aeroplan card each month. You'll earn 500 additional bonus points for every $2,000 you spend each calendar month – capped at 1,500 bonus points a month on $6,000 in monthly spend.
$95 Annual Fee
The Aeroplan® Credit Card from Chase comes with just a $95 annual fee. Just keep in mind that's not waived for the first year.
Free Status, Then Level Up
Just for opening the card, you'll get Air Canada's entry-level 25K status for the year you open it and the entire following year. You can continue re-upping that status by spending $15,000 a year on the card.
On its face, Air Canada 25K Status isn't worth a ton: You get priority check-in and boarding, eUgrades to use on Air Canada flights, free baggage, two annual lounge passes, and a few other perks. Still, this is a potentially easy path to airline status if flying Air Canada is in your future.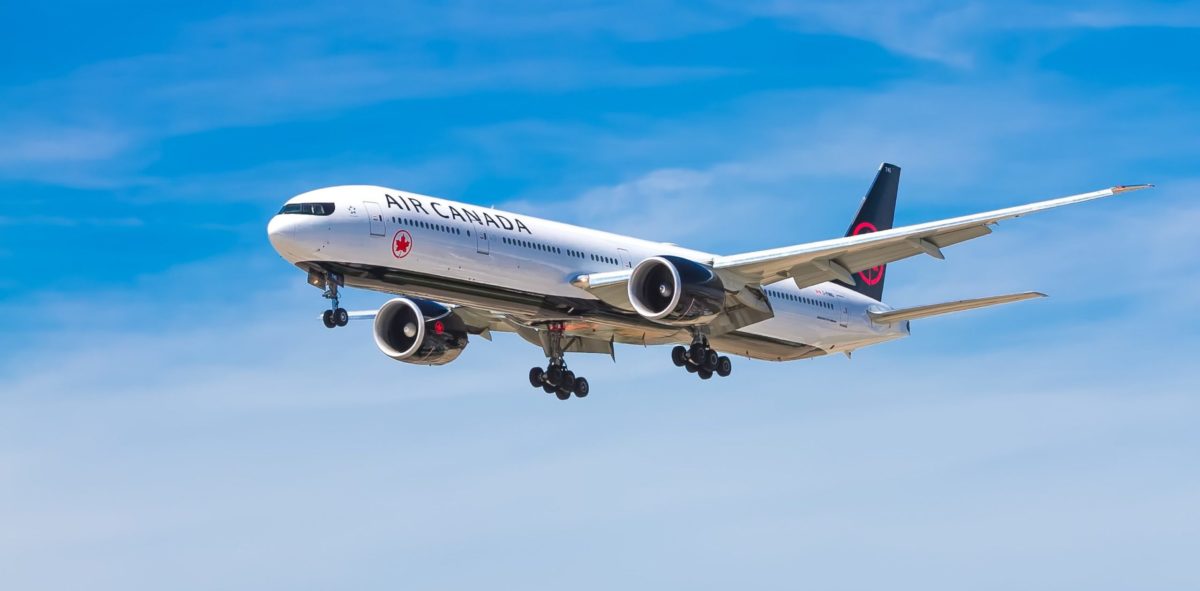 But Air Canada makes it even more lucrative for heavy spenders. By spending $50,000 a year on the card, you can level up to the next tier of status. For cardholders who get their status automatically, that would vault you from Air Canada 25K to 35K status. If you're flying Air Canada frequently and already have status, it could push you even higher, like Air Canada 50K status, which unlocks Star Alliance Gold perks like lounge access and a host of other worthwhile benefits.
There are even better benefits to unlock if you can spend a small fortune on your Air Canada card each year, like earning a "Global +1" Pass to get 100% of your points back when booking any and all award tickets for a companion for up to two year  … after spending $1 million a year on your card.
Yes, that's not for everyone. I'm certainly not spending $1 million a year on a credit card – or anywhere, for that matter. But Air Canada and Chase have designed this card in a creative way to incentivize cardholders to keep swiping their cards, with rewards that build the more you spend.
Free PreCheck, Global Entry, or NEXUS
There's a growing list of travel credit cards that will cover the cost of Global Entry or TSA PreCheck. The Aeroplan card will do that too – with a sweetener.
The Aeroplan® Credit Card's $100 credit for trusted traveler programs will also work towards NEXUS, which is essentially the Canadian version of Global Entry. It's the first travel rewards credit card to offer a credit towards NEXUS enrollment.
Read more: Global Entry vs Nexus, Which is Better For You?
Either way, the credit will cover up to $100 once every four years.
Pay Yourself Back
Earlier this month, The Aeroplan® Credit Card launched a new benefit that has been promised since the card launched last year. It's called Pay Yourself Back and it is a potentially very lucrative way to use your Aeroplan points to pay for travel.
If you hold the Aeroplan Credit Card, you can redeem Aeroplan points at a rate of 1.25 cents each towards any purchase that codes as travel. There is no requirement that it be for an Air Canada flight.
So as long as you pay for your travel purchase with your Aeroplan card, whether it's a purchase with Delta, Hyatt, Marriott, United, or any other travel company, you'll have the ability to reimburse yourself for that purchase within 90 days of making the purchase.
So for example, if you booked a Hyatt hotel for two nights that cost a total of $500, you could use your Aeroplan points to remove that charge. And since they are worth 1.25 cents each when used this way, it would cost you only 40,000 Aeroplan points.
Eligible travel purchases include airlines, hotels, motels, timeshares, car rental agencies, cruise lines, travel agencies, discount travel sites, campgrounds, passenger trains, buses, taxis, limousines, ferries, toll bridges and highways, and parking lots and garages, and there is no limited to the number of Aeroplan points you can use this way.
Other Perks
Beyond these headline items, the Aeroplan Credit Card carries a host of other benefits that add up.
First free checked bag for you and up to eight additional companions booked on the same reservation for any Air Canada flight.
Travel insurance policies like trip delay, baggage delay reimbursement, trip cancellation, and interruption coverage, and more.
It's a World Elite Mastercard product, which opens up even more benefits like cell phone insurance, earning free Lyft credits, discounts on Postmates deliveries, and more. See all the World Elite Mastercard benefits.
No foreign transaction fees
What to Make of The Aeroplan Credit Card
We have to give Air Canada some credit here. They've managed to put together a truly unique travel credit card – and one that should appeal even to U.S. travelers who have no plans to fly Air Canada.
Aeroplan points are incredibly valuable whether you're booking Air Canada or one of its 40-plus airline partners in the Star Alliance. Whether you're looking to fly United short-haul in the U.S. from just 12,000 points roundtrip, short hops from the West Coast to Hawaii for 25,000 points roundtrip, or business class to Europe or Asia for 75,000 points or less each way, there are some great sweet spots.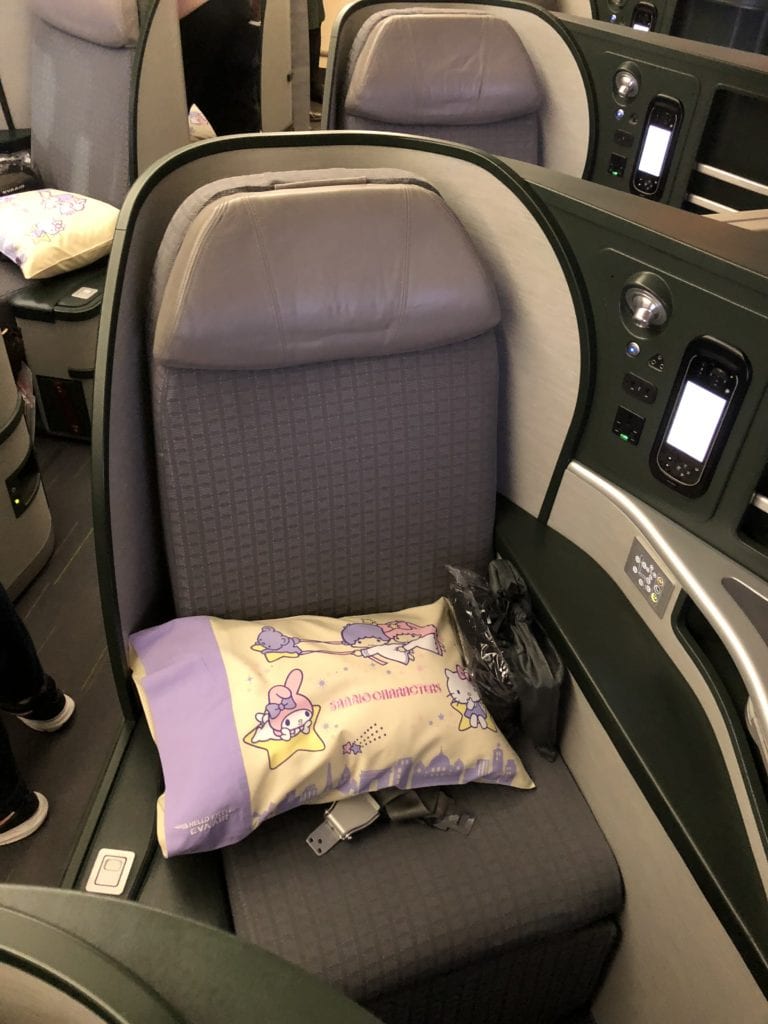 Aeroplan no longer passes on exorbitant award surcharges, keeping cash costs when redeeming points low. Plus, Aeroplan has some unique features like the ability to pool points with family members or add a stopover to any award ticket for just 5,000 additional points.
The array of additional perks on this card beyond the usual free baggage benefit is impressive. But there's a lot here to love for travelers who can rack up a lot of spending on their credit cards, too. In short, it's a solid card that could appeal to almost anyone who loves Aeroplan points – whether they're flying a few times a year or a true road warrior with a hefty budget.
One thing to keep in mind is that this card certainly falls under the Chase 5/24 rule. If you have opened five or more credit cards in the past 24 months from any bank (not just Chase cards), it's unlikely you could get approved for the Chase Aeroplan credit card.
Bottom Line
The Aeroplan Chase credit card is out with a 50,000-point offer after spending $3,000 in the first three months of card membership.
Don't let the Air Canada branding fool you. Thanks to the value and versatility of Aeroplan points, there's a lot to like about this card even if you never set foot on an Air Canada plane.
Click Here to learn more about the Chase Aeroplan® Credit Card.