Last week, American Express added language to the terms and conditions of their credit card welcome bonus offers. Historically, you have been able to earn a specific American Express credit card welcome bonus offer once per lifetime as is noted on the offer terms below.
Per the updated terms, Amex is also now considering the number of American Express cards you have opened and closed as well as other factors in making a decision on your welcome offer eligibility.
New Tool to Confirm Welcome Offer Eligibility
The good news with this update from Amex is they have launched a new easy-to-use tool to confirm your welcome offer eligibility for any card before you officially hit send on any credit card applications.
This new tool will be able to process your information before American Express actually pulls your credit. This will help you understand if you'll be eligible and able to earn a welcome offer bonus without wasting a hard credit pull to do so.
I tested this out with the American Express Gold Card as I have had the card in the past but don't currently have it open. When logged into my account and applying for the card, I got the following message.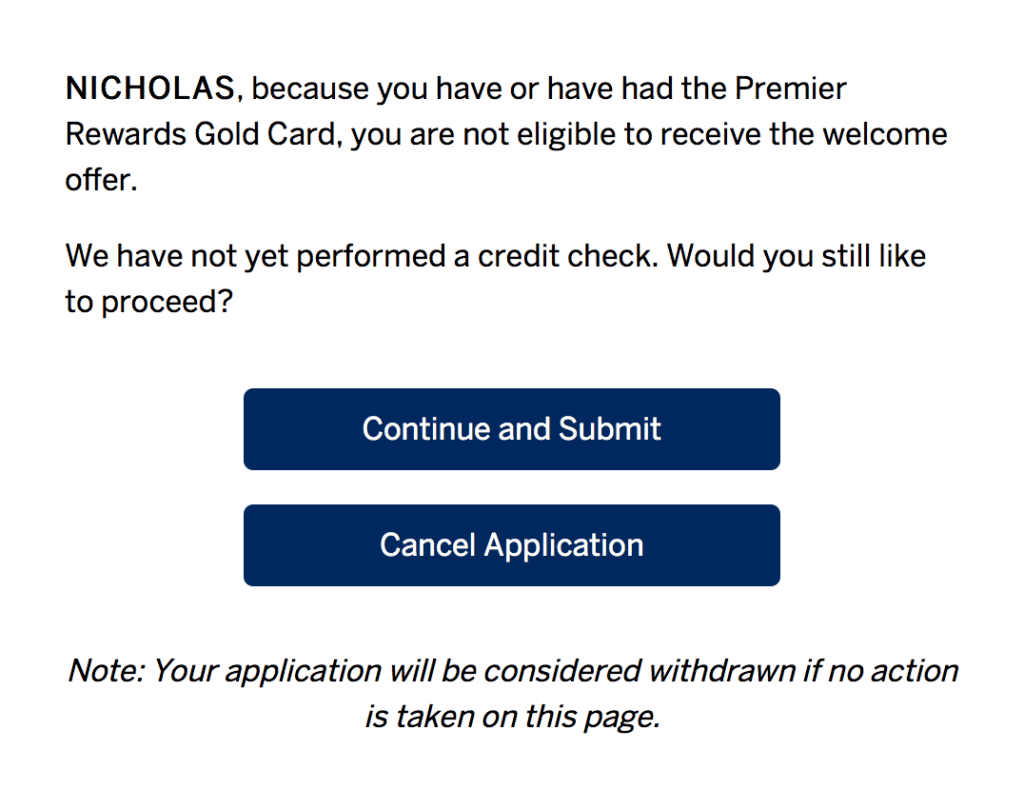 You'll only get a pop-up if American Express deems you are not eligible to earn the welcome offer on the subject card. Because of this, you can assume you're eligible if the application goes straight through to a final decision without the above warning.
Bottom Line
We have seen other banks like Chase implement more strict rules when it comes to credit card welcome offers. It was only a matter of time before Amex added stricter rules to their welcome bonus eligibility. The fact that you will know in advance of a hard credit inquiry whether or not you are eligible for a welcome bonus is certainly a nice feature.