Over the past year, we have seen a number of domestic & international airport restaurants join the Priority Pass lounge network. This is an exciting trend if you are a Priority Pass member, as these restaurants offer substantial credits that allow you to dine for free during your travels.
Most recently, Priority Pass added a new restaurant to Los Angels International Airport (LAX), Rock & Brews. The restaurant is the first Priority Pass option in Terminal 1 of LAX which is operated exclusively by Southwest Airlines. Note that there is a Rock and Brews in LAX's Terminal 5, which is not currently a part of Priority Pass.
Priority Pass restaurants have been an interesting story at LAX. There were three priority pass restaurants up until recently. Campanile's in Terminal 4 already left the Priority Pass program and Barney's Beanery in Terminal 2 is leaving effective November 30th. This leaves the newly added Rock & Brews and P.F. Chang's which is in the Tom Bradley International Terminal.
Rock & Brews Information
The restaurant is open from 4:00 AM until 10:00 PM. There are no restrictions on Priority Pass members.
Located in Terminal 1 after security directly opposite Gate 11B.
Terminal 1 is not connected airside to any other terminals. This means dining will only make sense for passengers departing from Terminal 1 which is operated exclusively by Southwest Airlines.
Priority Pass members will receive $28 toward the purchase of any meal and/or drinks.
You can register one guest and will receive $56 total credit towards the purchase of a meal and/or drinks with a guest.
Any remaining balance can not be used towards gratuity.
You will need a Boarding Pass with confirmed same-day travel to take advantage of the credits.

How to Get Priority Pass Membership
The easiest way to become a Priority Pass member is to hold one of the credit cards listed below. All of these cards include Priority Pass as a benefit of card membership. The Chase Sapphire Reserve® and The Platinum Card® from American Express are going to be your best bet with the most lucrative membership.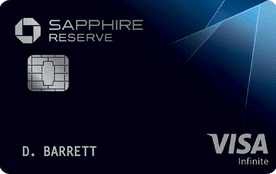 Thrifty Tip: Curious what other restaurants you have access to with your Priority Pass membership? See our full guide to the restaurants you can access with Priority Pass membership here.
Bottom Line
It's great to see Priority Pass continue to add more restaurants as a part of program membership. This is just another way in which I justify the annual fee on my Chase Sapphire Reserve card.
H/T: Doctor of Credit