Thanks to a new route from Norse Atlantic, there's a new way to fly nonstop to Italy from the United States during the peak summer months, and it's by far the cheapest.
Airline News Daily was the first to spot that Norse Atlantic is now selling tickets between New York City (JFK) and Rome, Italy (FCO) starting June 19, becoming the fifth transatlantic flight from the relatively new Norway-based low-cost carrier. Norse later confirmed the news in a press release.
One-way tickets to Italy start at just $237 this fall, with the cheapest return flights clocking in at $246. That's a $483 roundtrip base fare to Rome and back before any baggage, seat assignment, or meal fees.
Review: What's It Like to Fly Norse Atlantic Airways?
Norse will begin the daily nonstop service departing FCO on Monday, June 19, and returning from JFK to FCO on Tuesday, June 20. The seasonal schedule will cease on Oct. 28.
The flights will depart JFK at 1:00 a.m. and arrive in Rome at 3:45 p.m. the same day. On the return, the flight will depart FCO at 7:30 p.m. and land in New York City at 11 p.m. the same day.
You can purchase these flights as of today, but the fares are still listed as "Subject to Government Approval." Both the Italian and U.S. governments still have to OK the Fifth Freedom route before Norse can begin operating the service, but the airline has faced few headwinds in launching its other transatlantic routes over the last year.
Norse Atlantic has been offering cheap transatlantic service to Oslo (OSL) from several cities in the U.S. like New York (JFK), Fort Lauderdale (FLL), and Los Angeles (LAX) since the airline began operations last year. More European destinations like Berlin (BER) and London-Gatwick followed. Norse has since announced nonstop service from JFK to Paris (CDG) before loading Rome into the schedule for summer 2023 as well.
What sets Norse Atlantic apart are its fares, however. Here are the lowest one-way fares on the schedule for Norse, with the economy fares are listed in bold and the premium economy listed much smaller below that. Norse Atlantic flights are now also searchable on Google Flights.
The cheapest fares are for fall travel in September and October, but there is also tons of peak summer availability for about $100 more each way.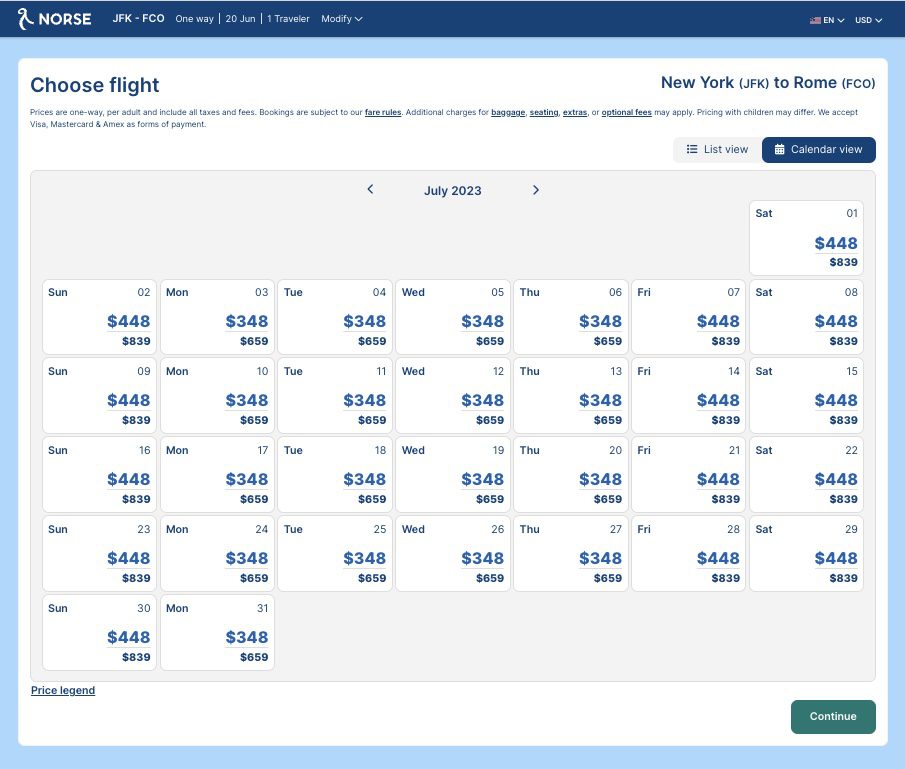 While a $700+ roundtrip fare isn't the best we've ever seen to Italy, it's a really good deal for peak summer travel, especially when compared to other mainline carriers running the JFK – FCO route. Here's an example of the nonstop fares for a one-week trip available in the middle of July from NYC to Rome.
Unlike the carriers below it, Norse Atlantic is not what you would call a full-service airline. Norse charges fees for all seat selections, bags, meals, snacks, and even soft drinks on all of its flights.
Norse does offer some upcharged fare classes where some of those things are included. The lowest listed fare is called "Economy Light" and only includes a personal item. "Economy Classic" fares include a carry-on, a checked bag, and a meal, too.
As is the case with all of Norse's flights, they operate on Boeing 787 Dreamliners called "Longships" featuring both an economy and a premium economy cabin. In my experience, the cabin was just as spacious and roomy as any other mainline transatlantic carrier.
The premium economy features more spacious seats with extra legroom, dedicated service, and additional recline. All of Norse's seats have entertainment screens and adjustable headrests, too.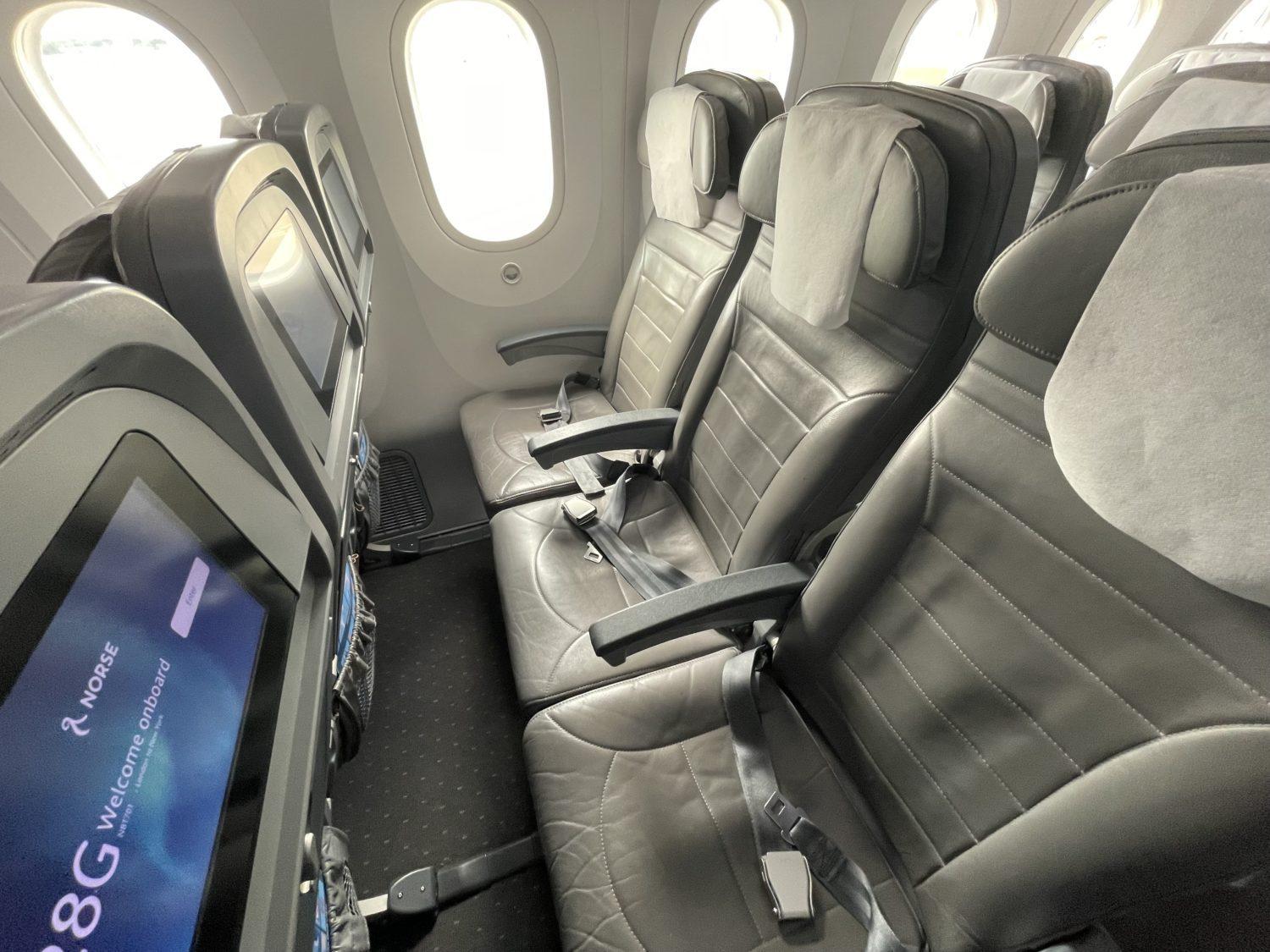 Many of Norse's aircraft are brand new. On a Norse roundtrip flight to London (LGW) last fall, the inbound 787 was just three years old and the outbound was four years old, for instance.
Read Next: Our Review of Norse Atlantic Premium on the Boeing 787-9, JFK to London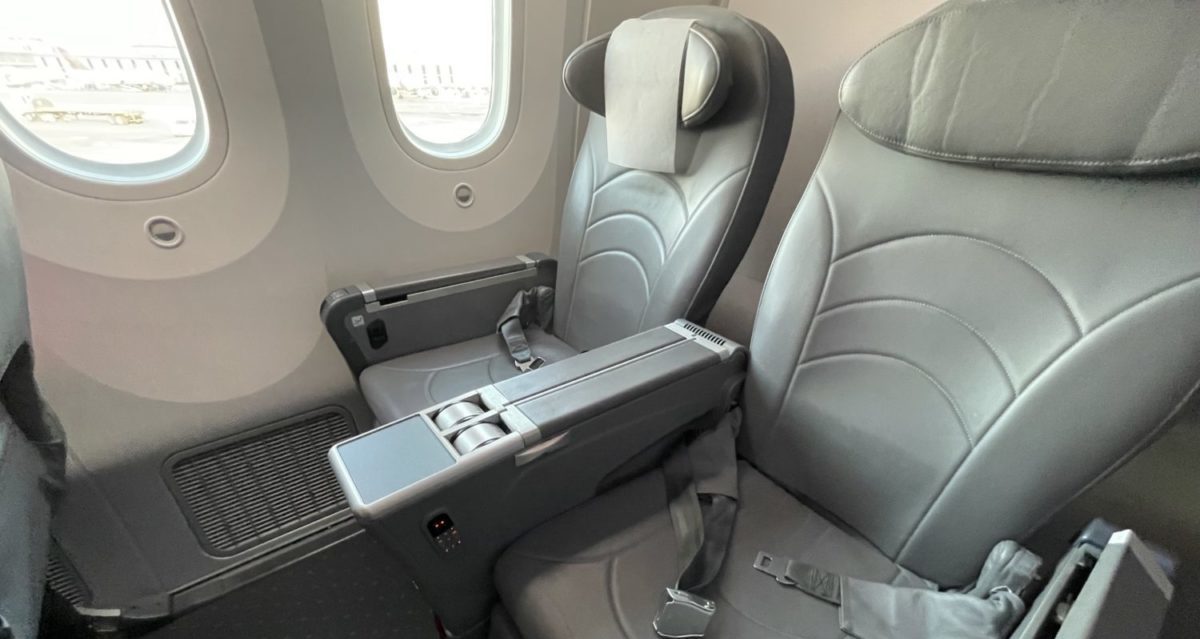 The addition of Italy to Norse Atlantic's route network is a huge positive for anyone hoping to travel to Italy in 2023, even if you're not interested in flying Norse. The low-cost carrier has helped force flight prices down on major carriers like American, Delta, and United to its other European destinations, and this new route announcement is sure to do the same for Rome this year.
Norse Atlantic isn't a terrible option on its own, either. It's a pretty comfortable ride across the Atlantic, especially for the price.
Bottom Line
Norse Atlantic Airways is launching a new nonstop service from New York (JFK) to Rome (FCO) in June – the airline's first foray into Italy.
With fares on sale now starting at just $237 one-way, Norse has instantly become the cheapest way for U.S. travelers to get to Italy in 2023 and will provide some much-needed competition for other mainline air carriers in the Italy market.
Lead photo courtesy of Norse Atlantic Airways