Good news for fans of Delta's new Premium Select seats: The airline says it will offer its premium economy product on all widebody flights by 2021. Delta president Glen Hauenstein made that promise during a Thursday earnings report call, USA Today reports.
We've reviewed Delta Premium Select onboard a long flight from Detroit (DTW) to Seoul-Incheon (ICN) and declared it a winner. With a larger, recliner-style seat, better food offering and solid service, it's a great middle option between standard economy and pricy business class fares.
These seats are currently offered only on the airline's Airbus A350s and the lone Boeing 777 that's been retrofitted thus far. As Delta gets more of these planes, the flashy new Premium Select product will become more prevalent.
Hauenstein's remarks make clear that the airline is committed to expanding Premium Select even farther. They'll include the seating on all widebody jets – think Boeing 767, 777 and Airbus A350 and A330 planes.
It means that all but the shortest international long-haul routes to Europe, Asia and elsewhere will offer Premium Select by 2021. "This is really something that we continue to remain excited about," Hauenstein said during the earnings call. "People really want to buy this from us."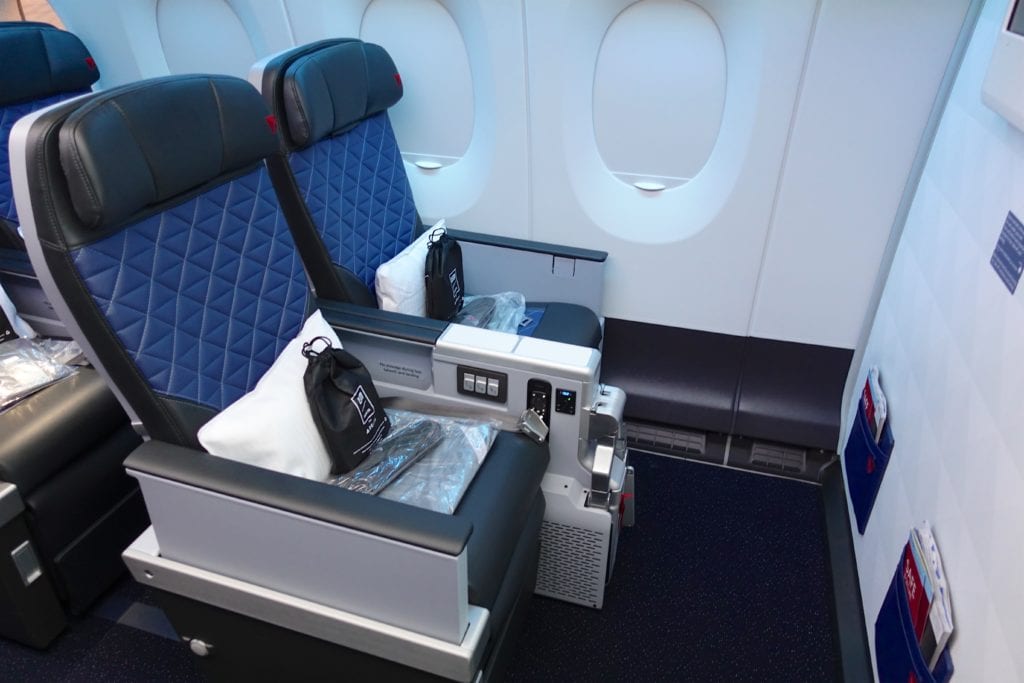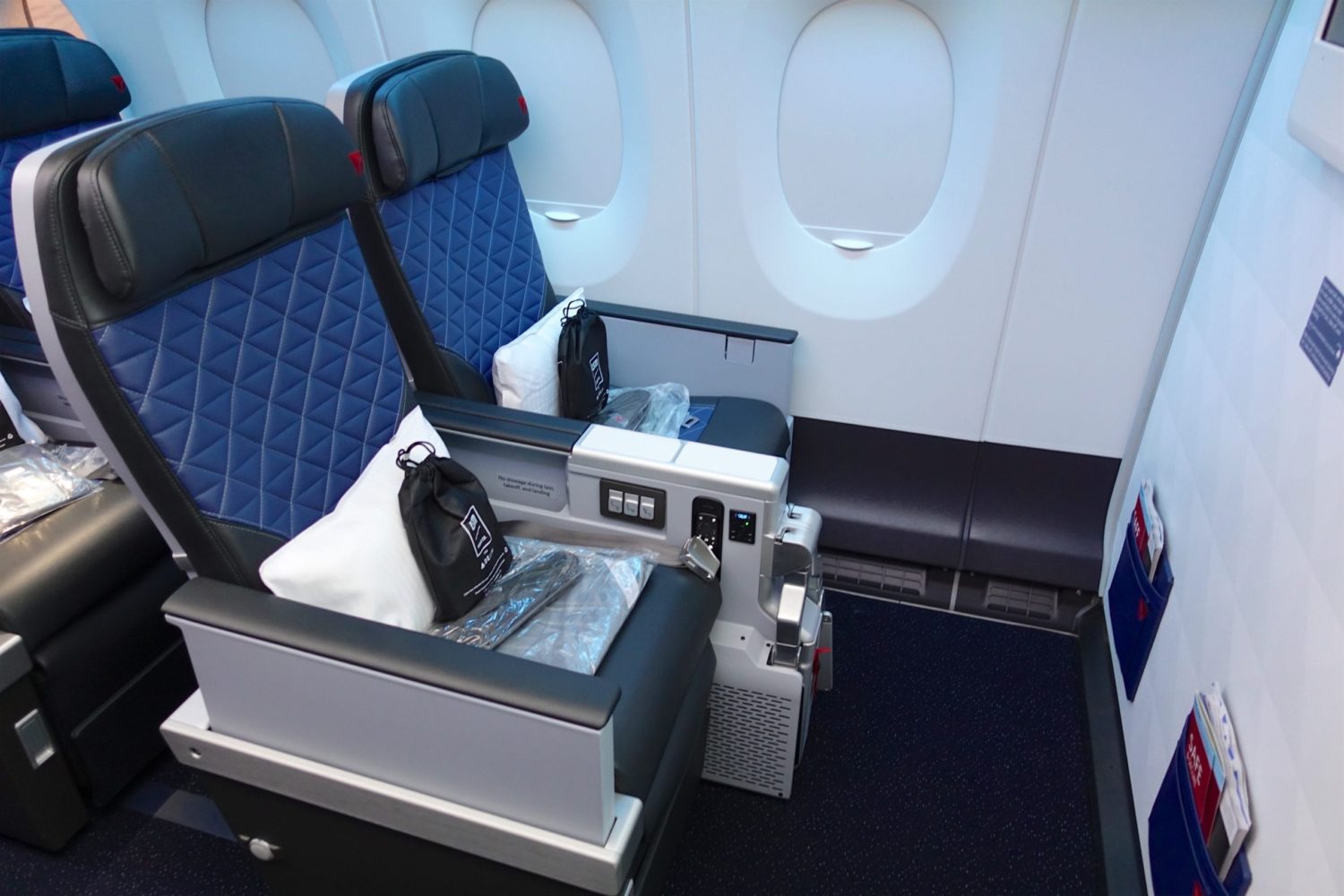 Our Analysis
Premium Select seats are a great alternative to the costly business class fares. So any expansion is welcome news. What's more, Hauenstein told investors that the airline would begin allowing flyers to use SkyMiles to upgrade into Premium Select by the end of 2018. Just what those upgrade prices may be isn't clear. And because Delta doesn't publish such a list, it likely never will be.
Seeing as some flyers with Delta Platinum or Diamond Status get free upgrades to Comfort Plus, this could be bad news. The growth of Premium Select comes at the expense of the extra legroom seats dubbed Comfort Plus.
It comes on the heels of some bad news about Premium Select. Delta is no longer booking those passengers into first class for connecting domestic flights.
And of course, there's one reason why Delta is doing this: to make more money. The airline projects they'll make another $350 million in revenue from premium seats. Hauenstein expects that to grow to $500 million in 2019.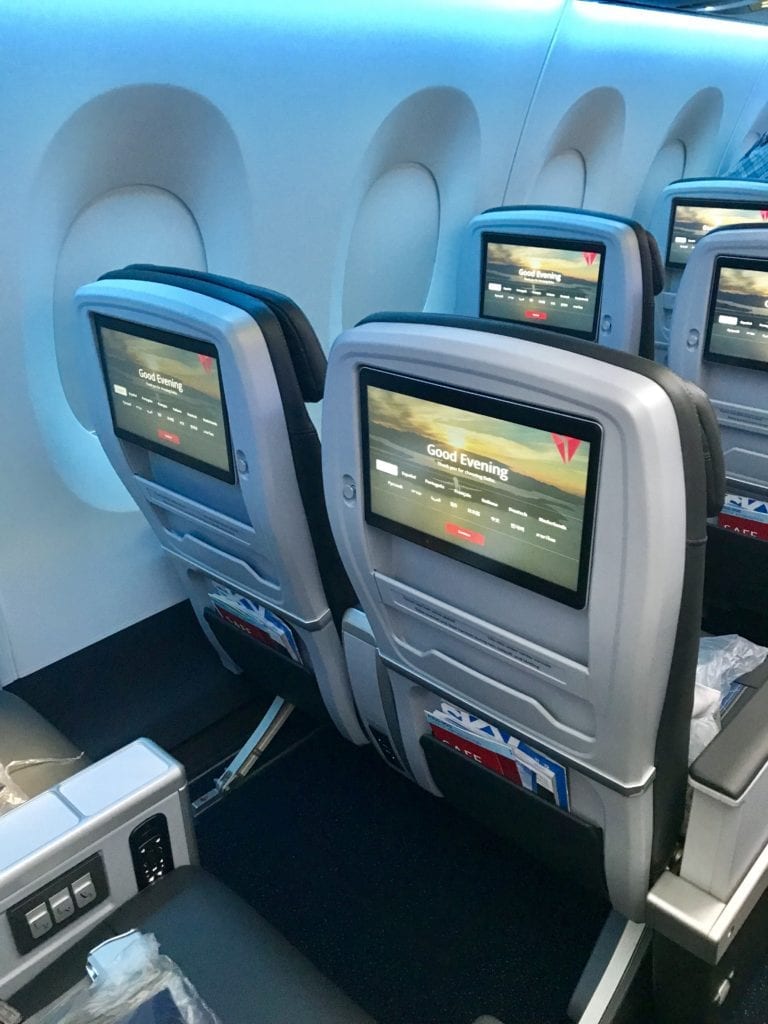 Bottom Line
More Premium Select seats in the sky is generally good news. It's good to see Delta continuing to revamp its fleet and emphasize passenger comfort – even if they're making money hand over fist while doing so. 
Lead photo credit: Chris Lundberg via Flickr