Just as the sharing economy has reshaped all our lives, Airbnb has changed the travel world – and we argue that's for the better. Still, the home rental platform is largely viewed as a scrappy upstart compared to established hotel brands and online travel agencies like Expedia.
But that has changed. Citing data from the Wall Street Journal, Skift reports that more rooms were booked through Airbnb than via Expedia in the first three months – and not by a small margin. More than 91 million rooms were booked on Airbnb in that span, beating Expedia's 80.8 million by more than 11 million.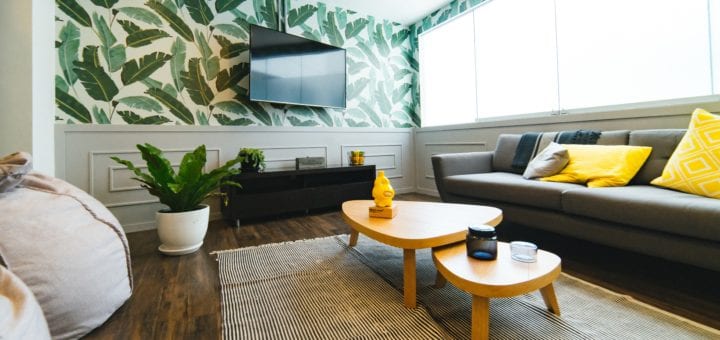 Airbnb is still pulling in a fraction of the booking revenue of popular sites like Expedia and Booking.com – though that's perhaps a good thing, given how thrifty Airbnbs can be. And Booking.com's data shows it booked a whopping 217 million rooms over that same three-month period, so clearly Airbnb has a ways to go before taking the reins.
Thrifty Tip: New To Airbnb? Follow our tips to book the best spot every time. And sign up using our link to receive $40 towards your first stay (we will get $20 as well).
But the data clearly shows Airbnb's popularity is growing – and growing fast. Its revenue was up more than 30 percent, dwarfing most of its competition.
While the core of its business is in hosting properties for rentals all over the world, Airbnb is expanding to shake up the travel world even more. The service has recently launched both Airbnb Plus, carefully reviewed and staged properties, and Airbnb Luxe – often massive and luxurious accommodations that are even a higher step up. The company also acquired last-minute hotel booking company HotelTonight this year.
But it's not just accommodations – the company is reshaping not just how we stay, but how we travel. Airbnb Experiences are a great way to get out and explore new destinations with the help of a local, while Airbnb Adventures takes it further with full-service tours and excursions.
Bottom Line
We all know Airbnb has grown, but to see these numbers is staggering. Airbnb isn't going anywhere.