Just over an hour south of Cancún, Tulum has exploded in popularity. It has sun, sand, great restaurants, cocktail bars, Mayan ruins, and cenotes to swim and photograph. What's not to love?
The problem is that everyone seems to feel that way. This once sleepy Mexican resort town known only for its ruins grew so quickly as a  hotspot, it hasn't been able to keep up. Parts of Tulum are so overrun by tourists, it's hard to get anywhere.
But Tulum is popular for a reason, after all. There are two distinct parts of town that offer everything you want out of a trip to Mexico: The city itself, then the beach. And the beach itself is divided in two, with a free public beach in the North and the hotels and boutiques on the South end.
Here's what you need to know before you go – and how to avoid getting lost in the crowds.
Day One in Tulum
We headed toward a restaurant in Tulum's southern beach area our first night in town. And the first thing you'll notice is … the beach is nowhere in sight.
Driving down the one lane road, all you can see is a 10-foot bamboo-like fence that stretches for miles. The fence is there to provide security for the hotels and create an atmosphere of exclusivity. But it also completely blocks any view of the beach.
On the opposite side of the road, you will see a row of fancy, Instagram-worthy restaurants and shops. As you drive along, the street gets more crowded with cars, bikers, and pedestrians attempting to walk on the side of the road without proper sidewalks.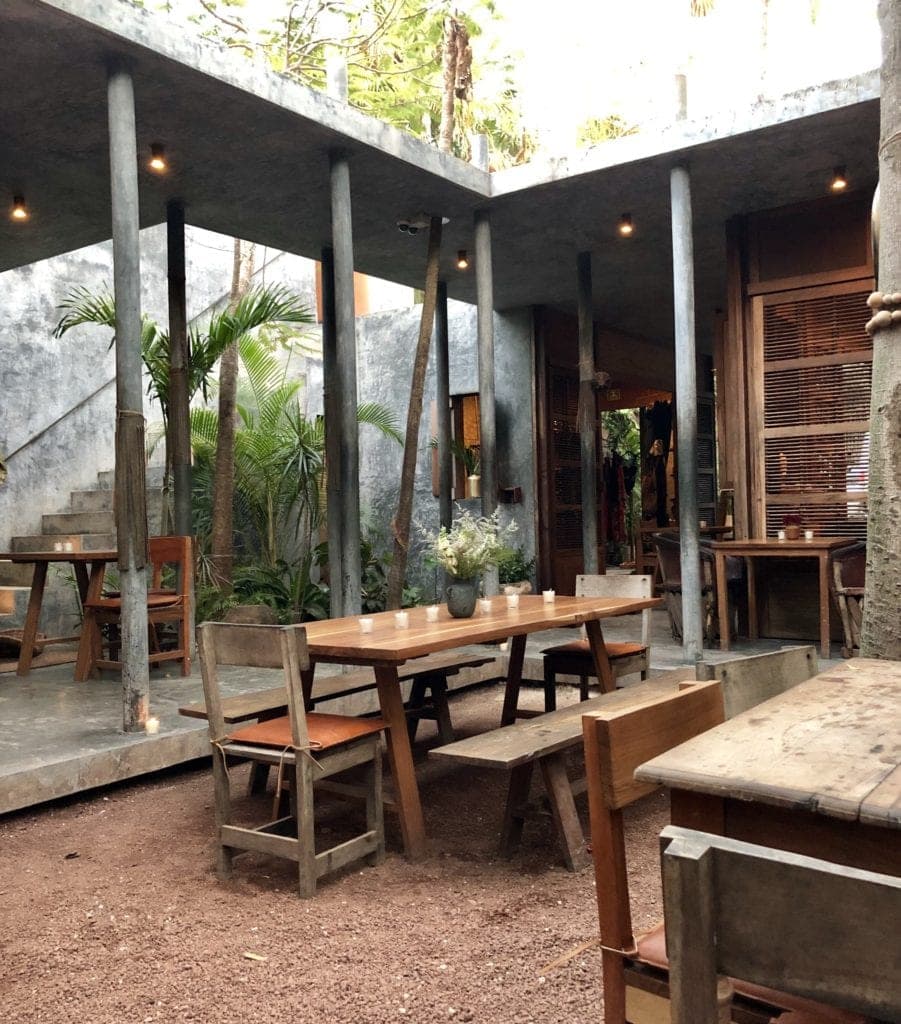 Driving and parking on this underdeveloped stretch of Tulum is a challenge. But we finally found a place to park and made our way to Casa Jaguar, one of the highest-regarded restaurants in town.
The food was delicious, as were the drinks. But there was a "too cool" attitude to the service that marred the whole experience. Six employees stood around talking, barely acknowledging the few people walking in at that hour. We were ignored for a while longer after finally being seated.
Is this the real Tulum?
Day Two on the Beach and in Town
You're in Mexico. You'll want to head to the beach.
You have two basic options in Tulum: Head to the free north beach or pay for beach club access at one of the hotels. Most charge to use a beachside chair, a food and beverage minimum, or both. We decided to head to Papaya Playa Beach Club, a club that our Airbnb host recommended.
The Papaya Playa Beach Club was nice, food was good if a little expensive. And it was definitely Instagram worthy – a common theme for this part of Tulum. You could be on any beach, anywhere.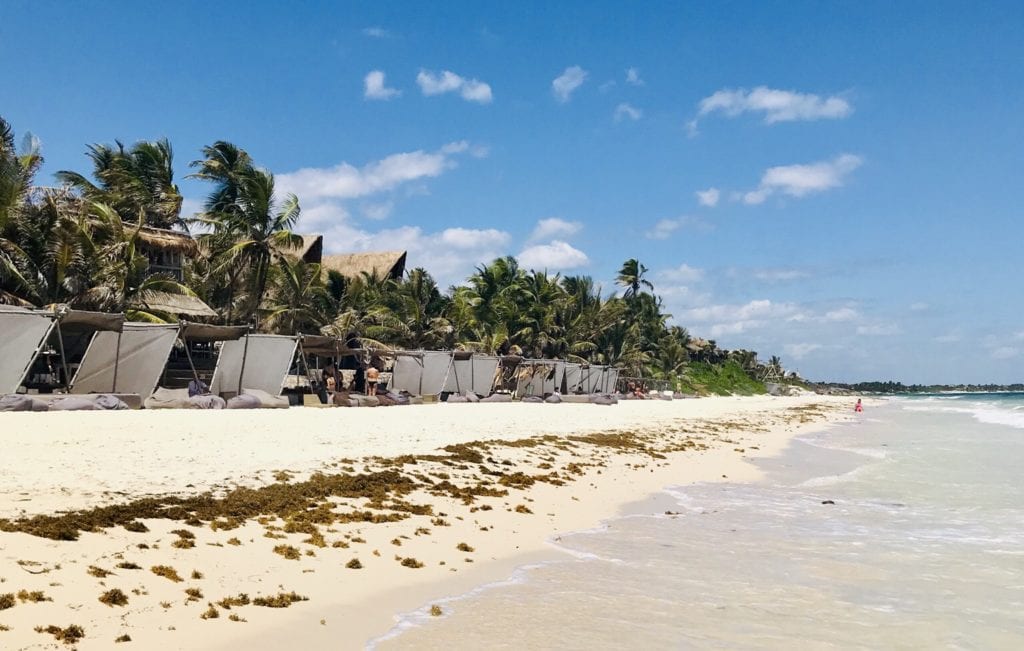 After lunch on the beach, hop onto a bike. You can rent them everywhere, and they are a free perk of most  Airbnbs in the area.
Pedal into town where you'll find a completely different vibe. It is a vibrant city, with local restaurants and colorful shops. It is busy in town but not unmanageable and easy to bike around.
We found a few great cocktail bars: Batey is known for top-notch mojitos, and El Milagrito has a comprehensive mezcal selection. The prices of food and drink are drastically cheaper than down by the beach and the atmosphere is more relaxed.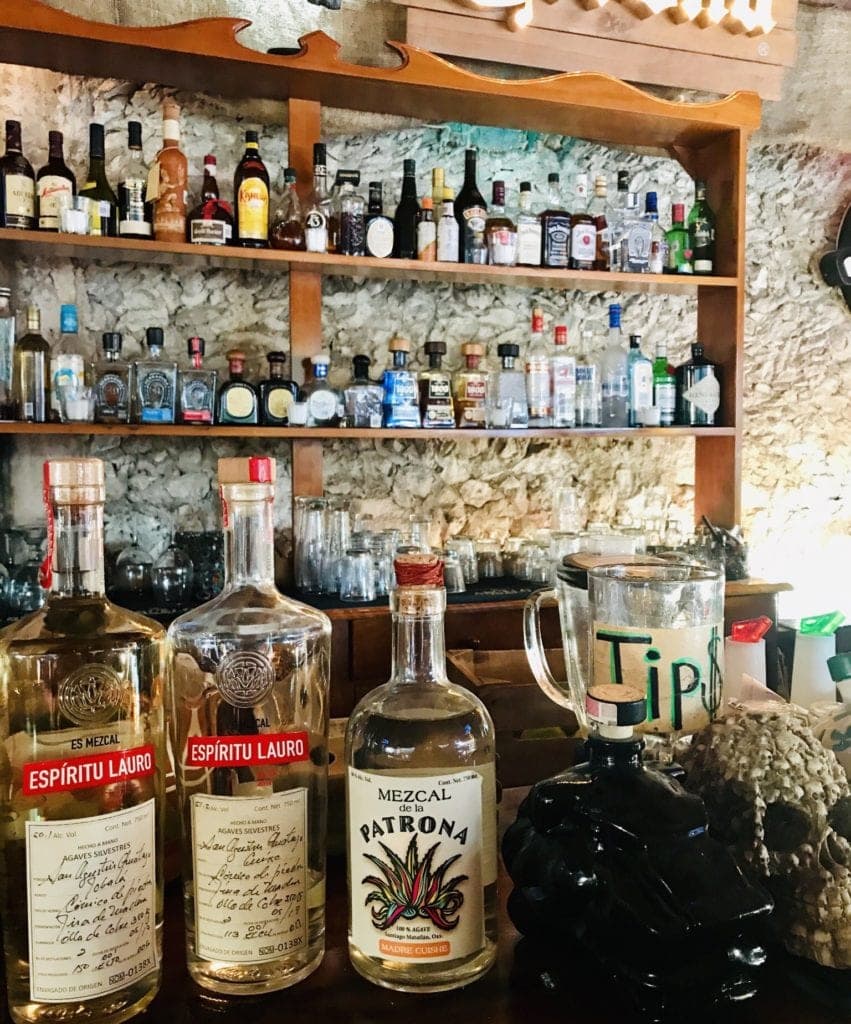 Day Three at the Ruins
You don't want to miss seeing the Mayan ruins and cenotes.
An Airbnb experience is the perfect way to get all of the history and an insiders' guide to these sights. You can choose from snorkeling and swimming in cenotes, food tours, and more.
We chose a Mayan history walk at  Sian Ka'an Biosphere Reserve just outside of Tulum. Sian Ka'an, "Origin of the Sky" in Mayan, has been a protected World UNESCO Heritage site since 1987.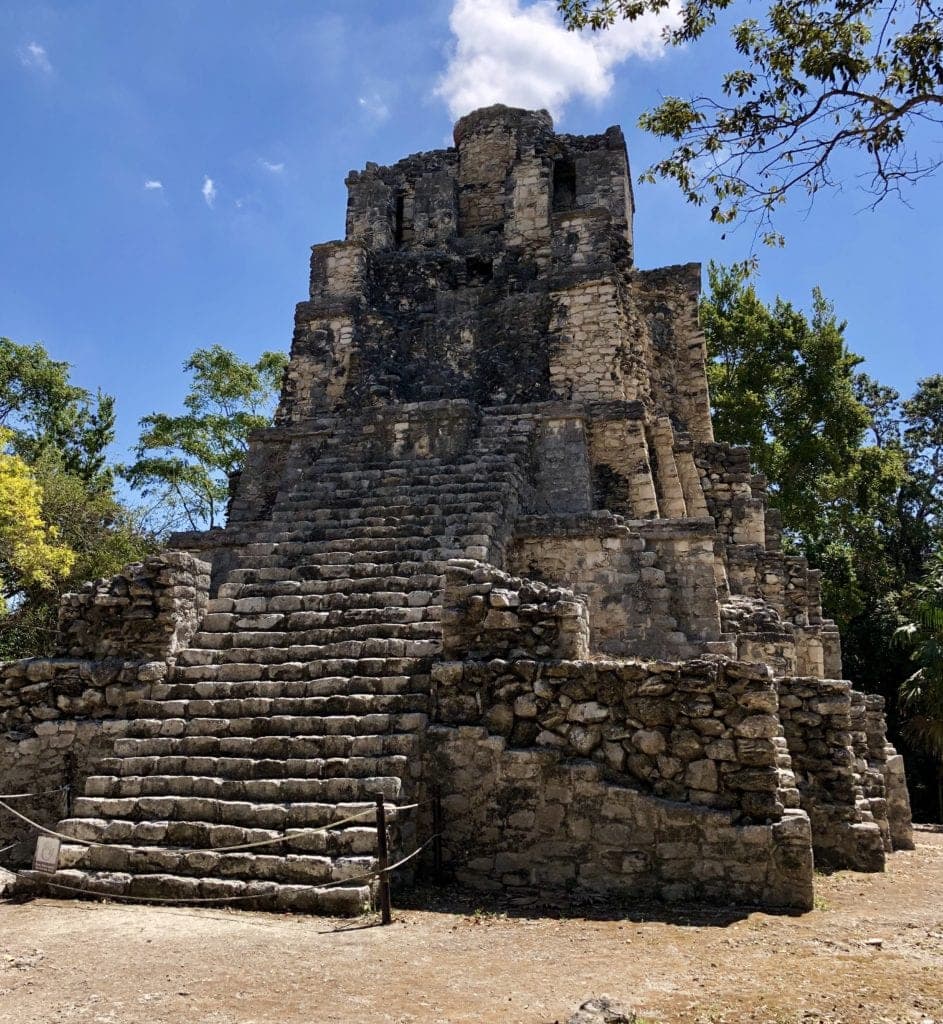 On this tour, you will take a hike through the Biosphere Reserve learning along the way about all of the Mayan ruins and the nature around you. After an hour's worth of walking, we arrived at a sparkling freshwater lagoon. Hop in a boat and follow the ancient trade route of the Mayans until you can jump in (wearing a life jacket, of course) to lazily float in the clear blue water reflected with a limestone bottom. 
Our guide, Bernardo, then gave us the option to go to a cenote. This is a must do when you're in Tulum. So, of course, we took him up on it and went to Cenote Corazon del Paraiso, snorkeling and swimming with the locals. It's a beautiful and relaxing swimming hole with limestone caves. This, hands down was the best thing we decided to do in Tulum.
And wrap up your day with beers and fish tacos and town. It was truly a perfect day.
Bottom Line
There are parts of Tulum that are crowded and touristy. Our advice is that age-old motto: Do as the locals do.
While the south beach area can be overwhelming and inauthentic, there is so much more to Tulum. Stick to the amazing cenotes, go for a jungle hike, support nature conservation, and save your money by eating and drinking in town rather than beachside.