After more than a year with no hope of eating cacio e pepe or sipping an afternoon spritz, Italy opened back up to Americans back in May 2021. By June, the rush to visit Rome or Venice was on. And in July, my husband Jared and I went to explore Italy for ourselves.
So what's it like visiting Italy in this strange new normal for international travel? Getting in requires some research, as you'll need a vaccine card to prove you're fully vaccinated and present a negative COVID-19 test – and then get another COVID-19 test to fly back to the states, too. Once you're in, everything from museums to restaurants is open in Italy – though you'll need your vaccine card to get into many indoor establishments. Indoor mask mandates, limited capacity, and social distancing requirements are still in place across much of the country.
But if you're willing to take a few extra steps, Italy is ready to welcome back travelers with open arms. In our experience, the extra hoops and ongoing travel restrictions mean bars, restaurants, museums, and popular tourist sites have far fewer crowds and shorter lines. And all the reasons to love Italy are still there waiting for you.
Here's a look at what it's like traveling to Italy right now.
What are Italy's Entry Requirements?
To get into Italy, you've got two options:
Provide proof of full vaccination and present a negative COVID-19 test taken within 72 hours of arrival
Or provide proof of recent recovery from COVID-19
If you are vaccinated, all you will need is your Centers for Disease Control and Prevention (CDC) vaccine card showing you received your last shot of the Moderna or Pfizer vaccine, or Johnson & Johnson shot at least two weeks prior to travel. You do not need a "digital green certificate," a proof of vaccination app that is commonly used and referenced across Europe.
Instead, you'll just need your vaccine card and your negative COVID-19 test results, either in digital or paper format. Expect to show these at check-in for your transatlantic flight, and perhaps again at customs and immigration in Italy.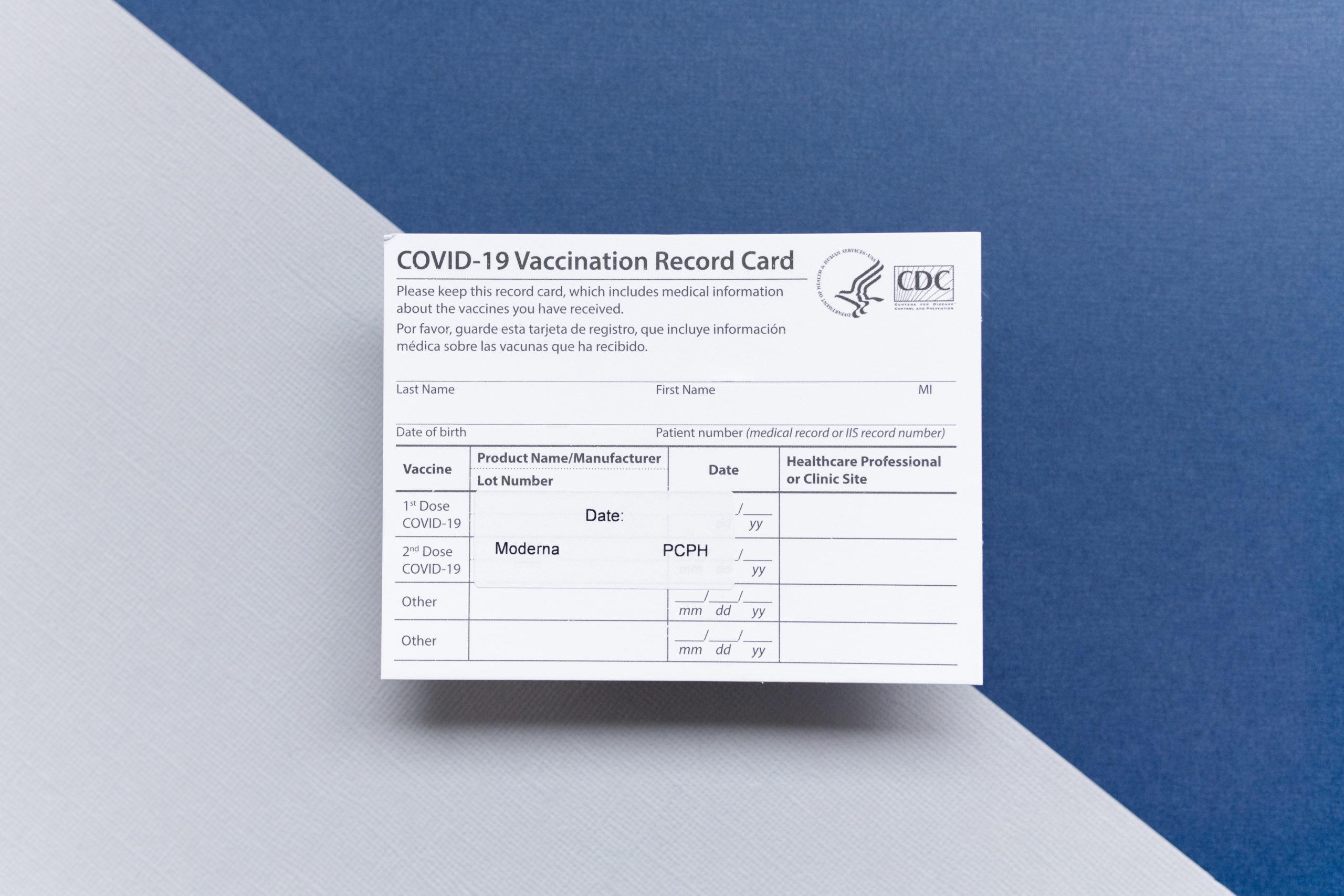 If you have recently recovered from COVID-19, you can show a medical certificate with the relevant information – including the date of your positive test result.
Are there additional requirements to enter Italy?
Yes, all travelers, prior to departure, must complete the Passenger Locator Form (PLF) online. In the event of technical difficulties, travelers can fill out a paper form.
Your airline will make sure you've got this filled out, so be sure to have your QR code from this form at the ready when you're checking in.
What's it like arriving in Italy?
The days of specific COVID-tested flights to Italy are gone. Today, you can get into Italy by connecting from almost anywhere in Europe.
If you're flying direct from the U.S. to Italy, your airline will verify your documents before boarding. And you'll likely have to show them again when you go through customs in Italy.
We didn't fly directly to Italy from the U.S. but instead had a layover in Amsterdam (AMS). Because both countries are part of the Schengen Zone – a group that includes nearly all European countries that share open borders – we went through passport control in Amsterdam.
While many fellow travelers were asked for their COVID-19 test results or vaccination cards that were required in their final destination, we were not. But that was likely an oversight: Be prepared and have your documentation ready. Upon arrival in Italy, we also weren't even asked to show our passenger locator form or QR codes for entry. But we've heard that other travelers were, so be sure to have them handy.
Are there other restrictions in place when you're in Italy?
As of Aug. 6,  everyone over the age of 12 must present a digital COVID-19 certificate, or an equivalent certificate issued by the health authorities in the U.S. to access certain services and activities, including:
Indoor dining at restaurants and bars
Performances open to the public, sporting events, both outdoors and indoors
Museums and tourist sites
Swimming pools and gyms
Festivals and trade fairs
Spas and fitness centers
Gaming halls and betting shops, bingo halls and casinos
Read more: European Countries are Cracking Down as Delta Variant Spreads
You can either present your vaccine card or a recent negative COVID-19 test. For example, security was checking for test results or vaccination cards at the entrance for the Vatican Museum in Rome during another team member's trip in September.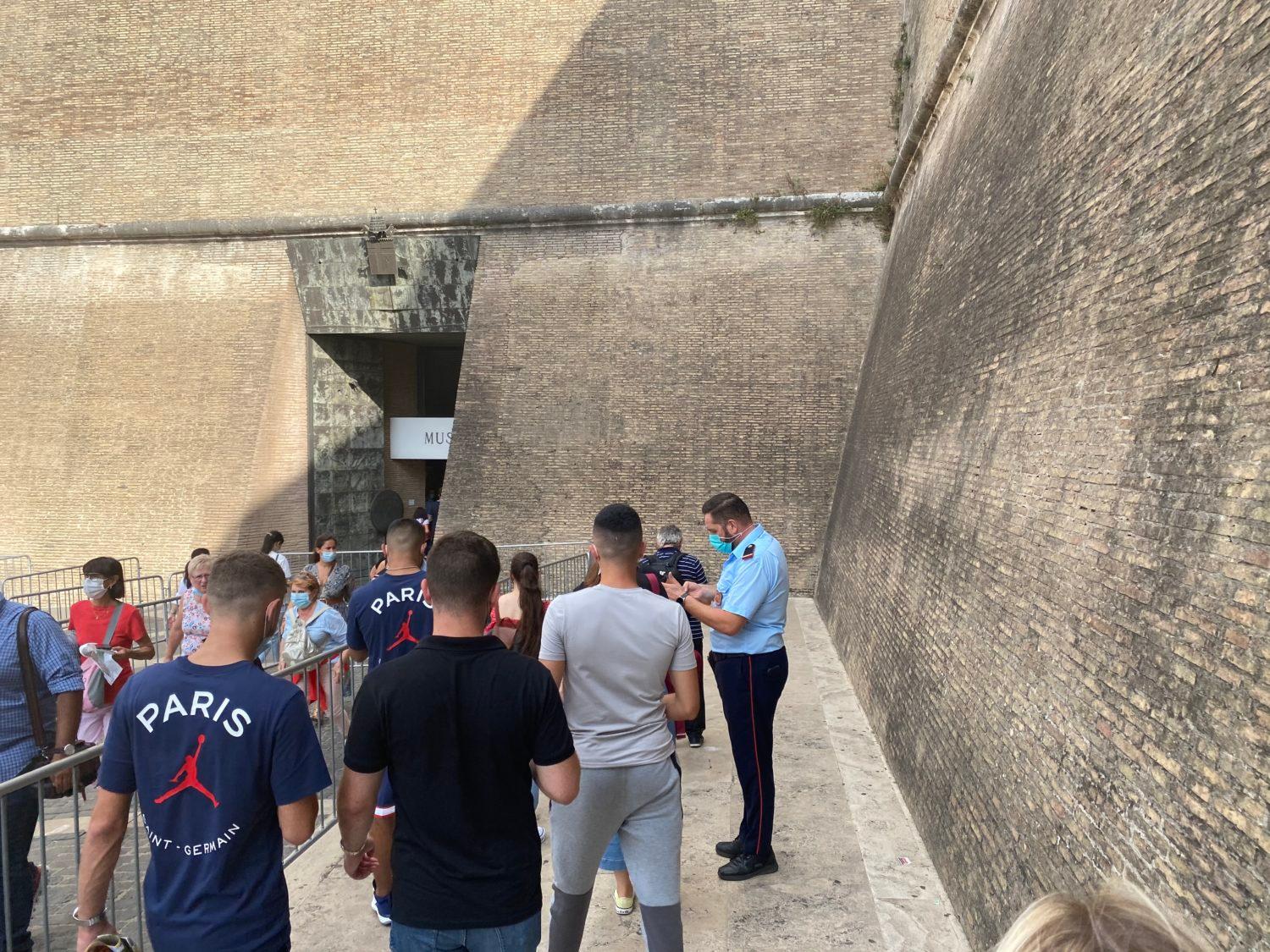 But enforcement of these requirements is up to individual restaurants, museums, and sites – and it's spotty. Some restaurants are vigilant about checking for credentials to sit indoors, while others never mention it.
On the bright side, you don't need to worry about it at all if you're sitting outdoors.
Do I Have to Wear a Mask in Italy?
Masks are required in all indoor spaces as well as on public transport throughout Italy.
And Italians take this seriously. Almost everyone we saw followed these mask requirements to a T. Very rarely did we see anyone indoors without a mask on. When we did, they were immediately reminded by staff or workers to mask up.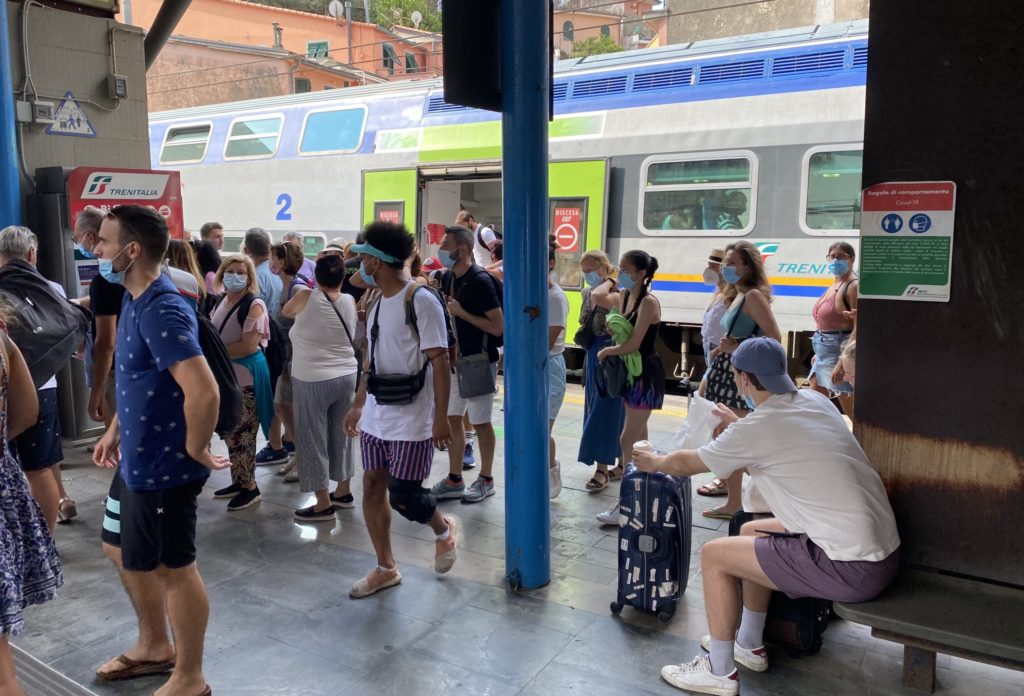 So yes, you will need to wear a mask in shops, hotels, museums, churches, and inside restaurants when not seated. Masks are no longer mandatory outdoors in Italy, but some people were still wearing them. And masks are also mandatory on trains and other forms of public transportation, including boats like the Vaporetto water buses in Venice.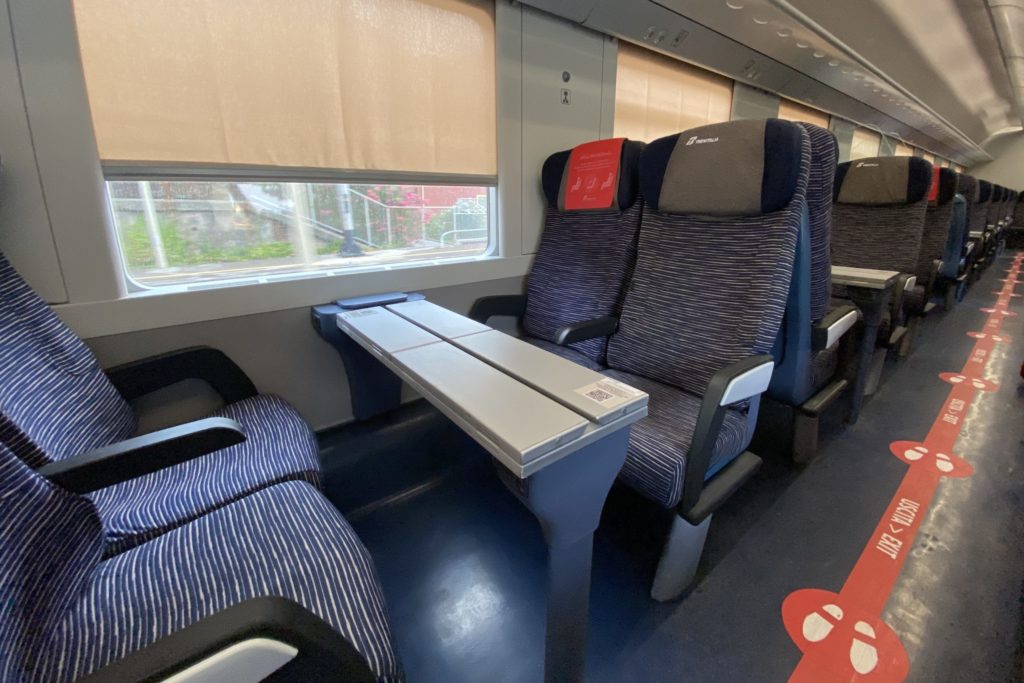 Some social distancing measures are also still in place, including seats blocked on some trains. But many of these measures are disappearing – chances are, your train will be full.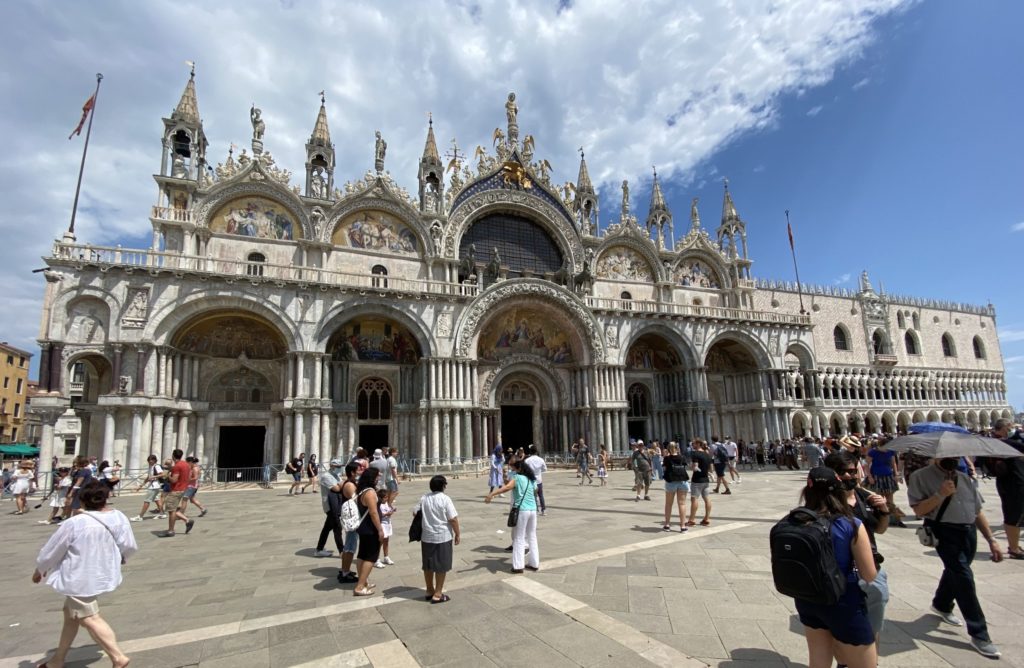 What is it Like at Tourist Sites in Italy?
We traveled to Venice, Cortina D'Ampezzo, Florence, Cinque Terre, and Milan. Without fail, tourist sites and museums were all open.
But some may have limited hours and may be limiting the number of visitors. You may need to purchase and reserve your time online ahead of time. And now, you'll need to prove your vaccination status or a recent negative COVID-19 test result to get in to many sites.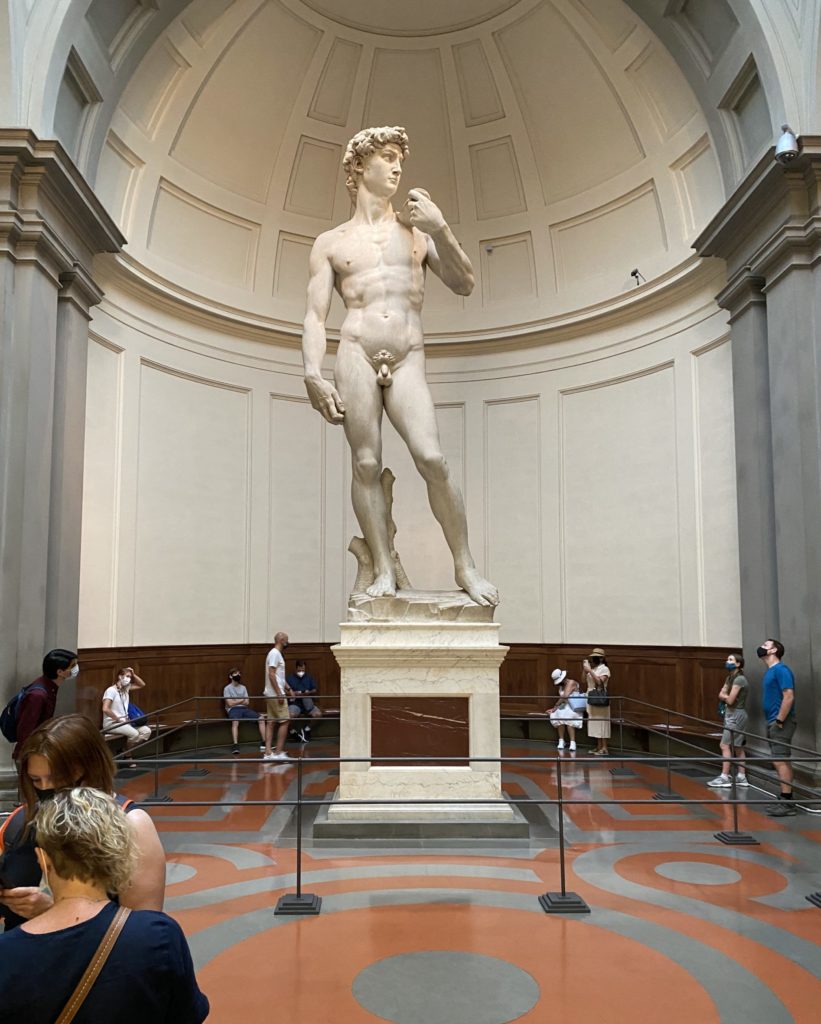 Because international travel is still down and visitors are being limited, museums and other tourist sites can be far less crowded. It made it much easier to get up close and see famous works of art and popular tourist attractions without fighting to get photos or a good view.
We also noticed that it was much less crowded at popular tourist spots than it normally would be during peak tourist season – though there were still plenty of tourists around. For example, the Trevi Fountain wasn't anywhere near the zoo it typically is during the thick of summer.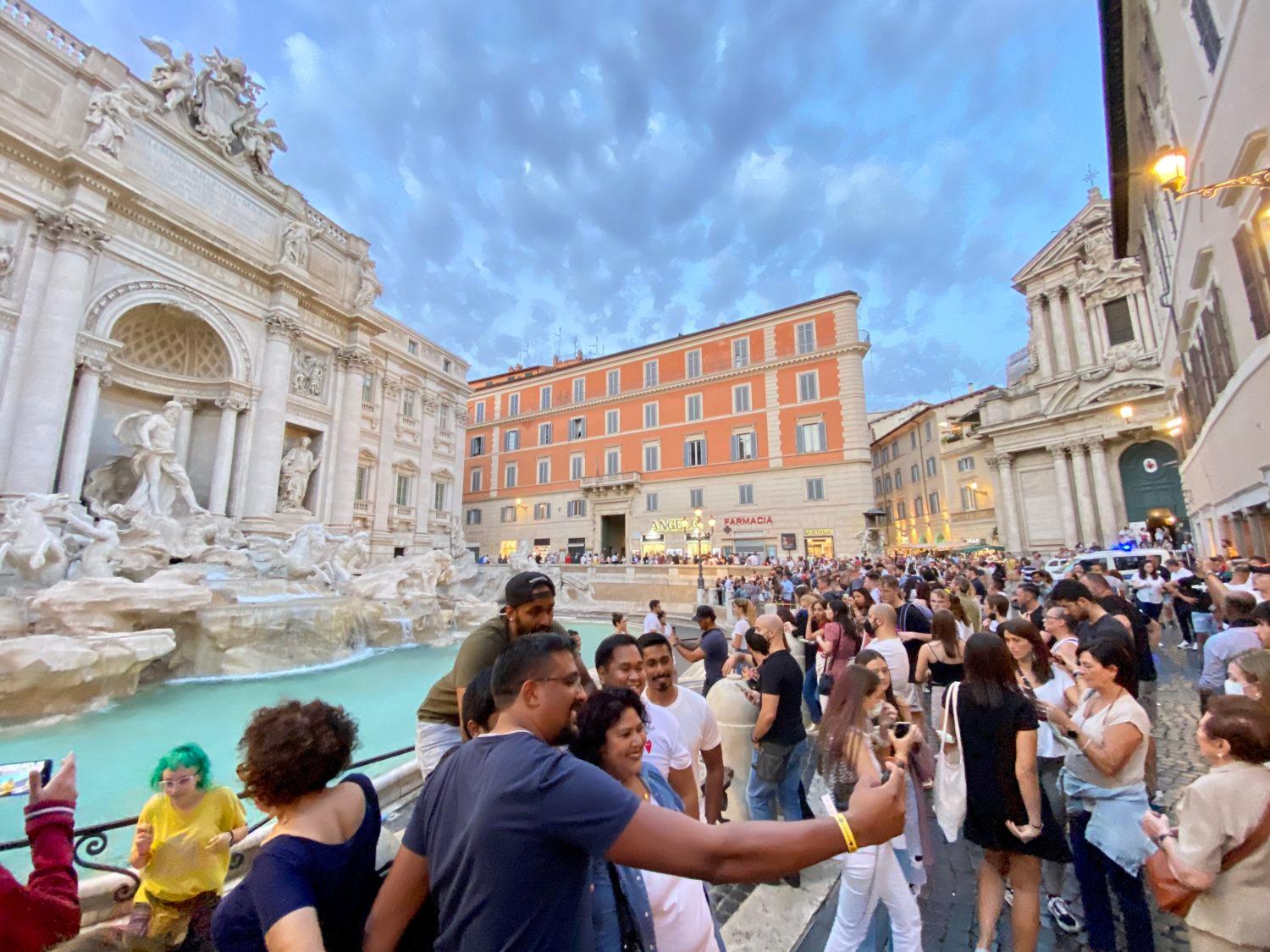 Are Restaurants and Bars Open in Italy?
Yes, restaurants and bars throughout much of Italy are open with few restrictions.
However, some restaurants are still limiting the number of diners indoors. That means you may want to make reservations ahead of time, especially for dinner. And once again, as of Aug. 6, you'll need to prove your vaccination status or show a negative COVID-19 test result to dine indoors.
If you are eating outdoors you should not have to present your vaccine card or a negative COVID-19 test – but be prepared for some establishments to ask for it anyways.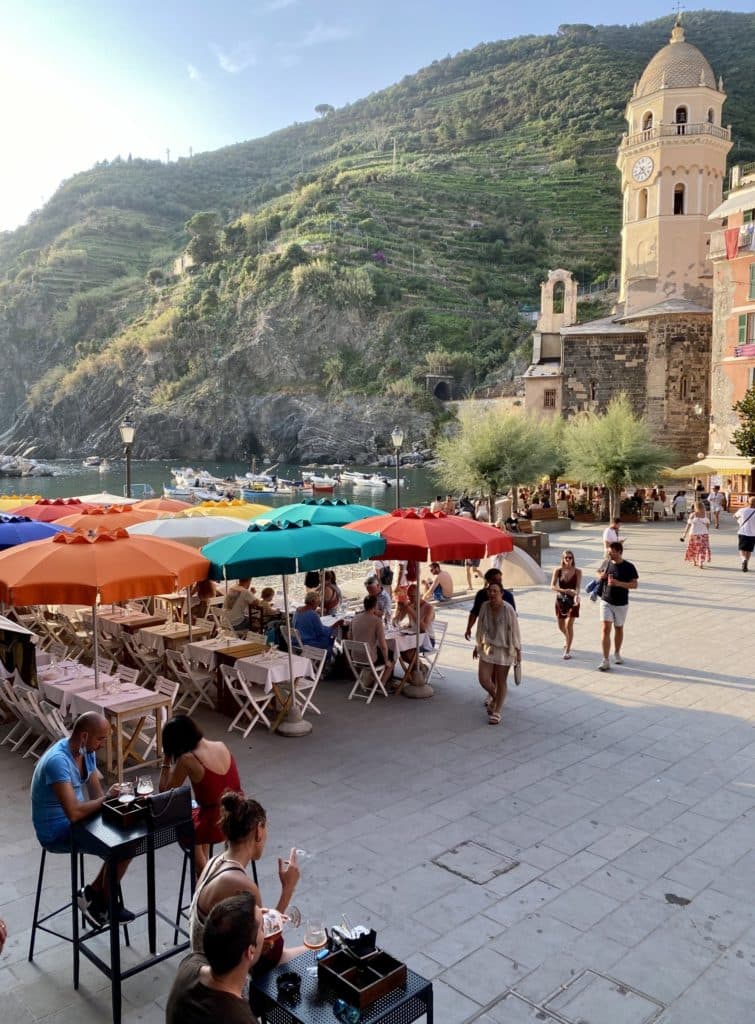 The new rules for entry into restaurants were not in place during our trip to Italy. We made reservations when we could but were able to walk in and get a table at many restaurants. If your group is more than two people or you're dining at peak times around 8 p.m., you may have a harder time without a reservation.
When another Thrifty Traveler team member traveled to Italy in September, it was a mixed bag. Limited capacity made reservations for dinner critical. But while some restaurants asked for proof of vaccination to dine indoors, many did not.
You will need to wear a mask when you aren't at your table if you're seated indoors. If you are eating outdoors, there's no need to wear a mask.
What is the COVID-19 Situation in Italy?
As the rest of the world struggles with a fast-spreading Delta variant of COVID-19, Italy has too.
After a jump in COVID-19 cases over the summer, things have stabilized in Italy. Italy is reporting just 1,000 to 2,000 new cases per day. As of publication, 70% of Italians were fully vaccinated while 76% had received at least one dose, according to the New York Times.
The New York Times has a great resource keeping tabs on COVID-19 cases in Italy, as well as other countries.
What About Getting Tested Before Coming Home?
Regardless of your vaccination status, you still need to get a negative COVID-19 test before flying back to the U.S.
The U.S. still requires a negative COVID-19 test (either a PCR or rapid antigen test) no more than three days before your flight home. Despite the rapid vaccination campaign and travel restarting, the U.S. has not yet dropped this requirement for international travel.
Read more: 'What if I've Had Covid-19?' and More About the International Testing Requirement
And that means you'll have to find a place to get tested in Italy before you head home.
Where Can I Get a COVID-19 Test in Italy?
You've got many options.
In our experience, it was fairly easy to find a place to get a COVID-19 test in all major cities throughout Italy. There are public COVID-19 testing sites at major train stations and near some major tourist sites.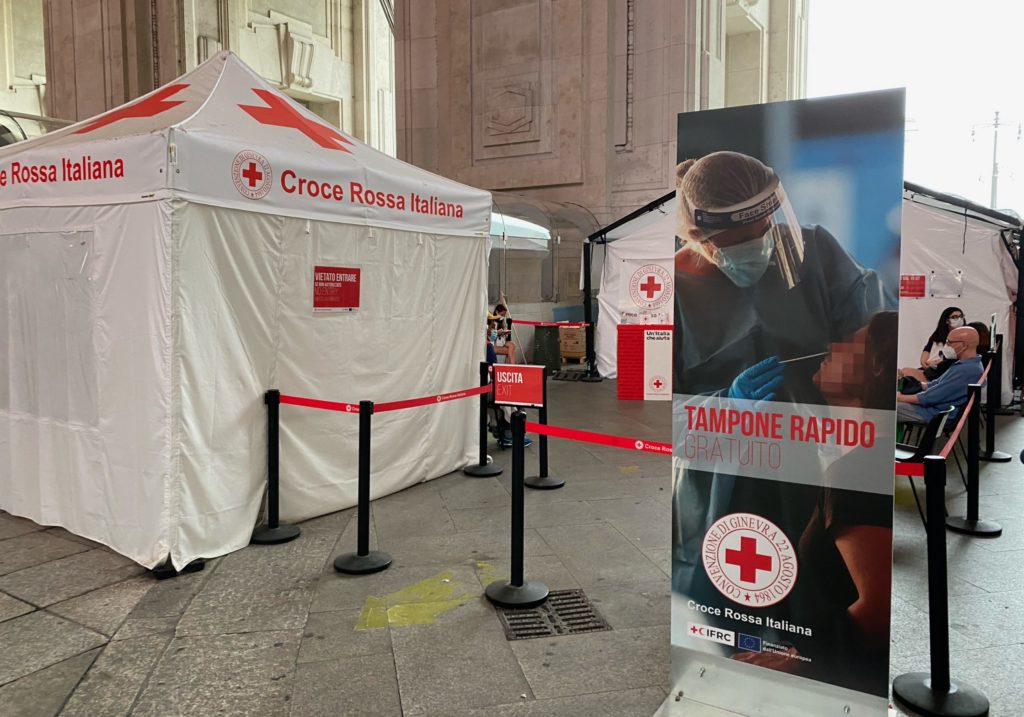 Some pharmacies offer walk-in rapid COVID-19 testing. Just look for a sign on the pharmacy door if they offer testing. We visited a pharmacy in Milan the day before our flight for a rapid antigen test. Each test cost 25 euros, and it took just 20 minutes or so from start to finish to get our negative results back.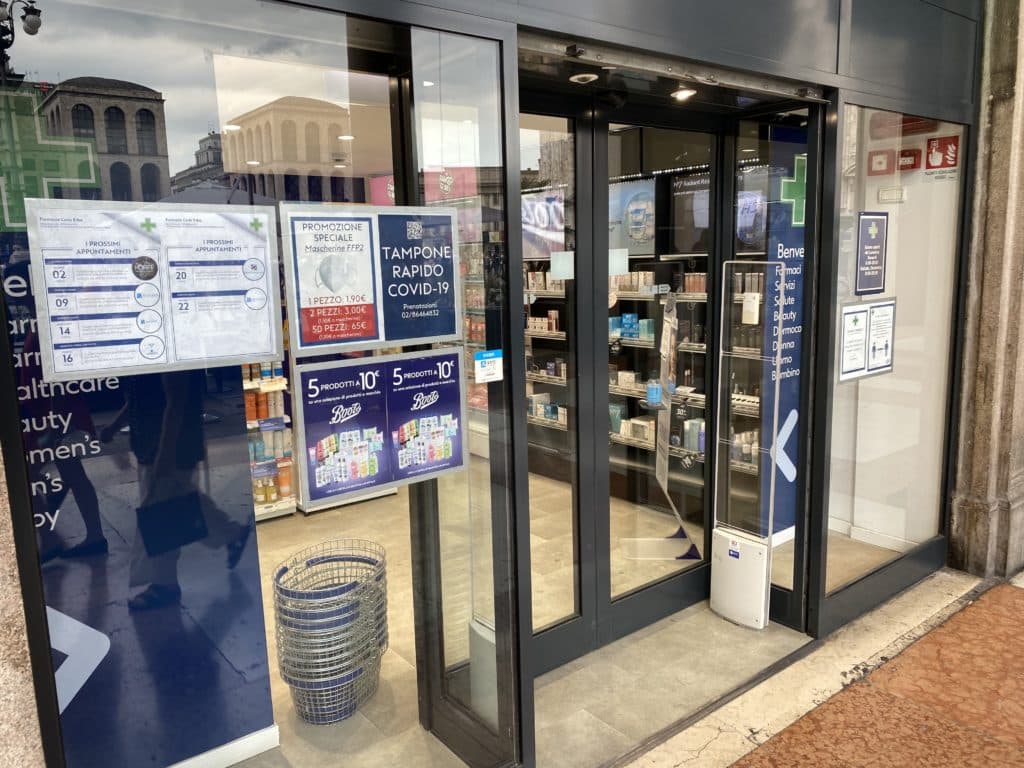 Many airports also offer onsite testing, but they may be pricier at roughly 50 euros apiece. If you're planning to test at an airport before heading back to the U.S., you'll want to arrive at least four to five hours before your flight to give yourself enough time to get tested and get your results back.
Testing options may be more limited in smaller cities across the country. That means you may want to plan your trip so your last few days are in a major city like Milan, Florence, or Rome. Otherwise, using an approved at-home COVID-19 test kit is a great option.
Bottom Line
Like international travel anywhere these days, there are more hurdles and stress involved in a trip to Italy and back home to the U.S. Things in Italy aren't quite back to normal yet – and with COVID-19 cases back on the rise across the globe, it may take longer.
But if you're fully vaccinated and ready to wear a mask and show your vaccine card every once in a while, Italy is open for business … and just as lovely as how we left it.