With an exchange rate that is alluring to American travelers, Mexico has always been a popular destination. While Mexico City is a huge city with plenty of dining options that aren't always worth the coin, La Condesa is a beautiful, walkable neighborhood that is a great place to stay & eat when traveling to Mexico City. Here's how to make the most of every dollar and meal during your stay.
Always Follow Your Nose
This is one of my number one tips when traveling anywhere, but especially true in Mexico City where the street food culture is so vibrant. If there is a long line, or a crowd of locals and an irresistible aroma, make a stop at that cart. Also, street vendors aren't in the same place for very long, so embrace the fleeting moment and order one of what they're having.
Tacos: You Know Them, You Love Them. Get the al Pastor
Tacos al pastor are spit-roasted meat that are shaved and served in a tortilla. El Tizoncito is ground zero for great tacos al pastor. Marinated meat is loaded onto a long spit, atop an onion and then the whole mess is topped with a pineapple before being loaded onto a turning roaster – much like a Greek gyro.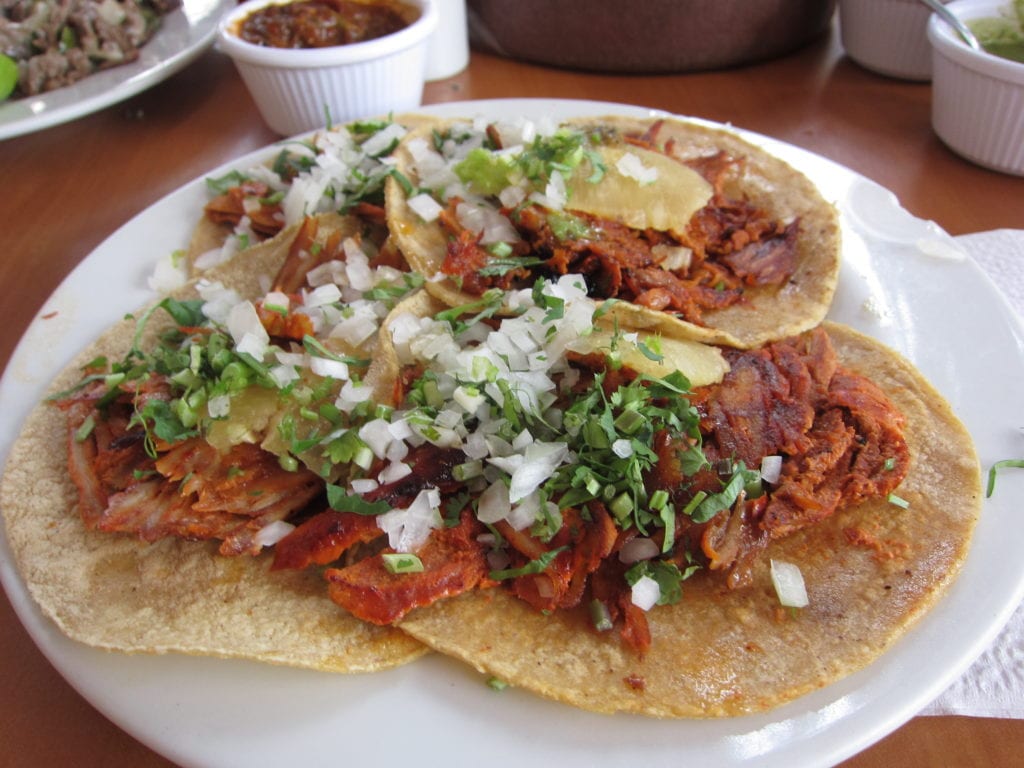 Watching them served is the best kind of entertainment. Shaved meat cascades down the spit into a waiting tortilla and then with a few expert sword swipes, little chunks of pineapple are flung from the top of the machine down into the waiting taco just before it's served.
Find Some Small-batch Mezcal
There are several bars that serve the harder-to-source small batch mescals and it is worth the drinking education to seek them out. Bósforo was the best education in this agave-based spirit I've ever had. I was able to learn the different ways it can be aged and was offered tiny sip samples before choosing which one to order.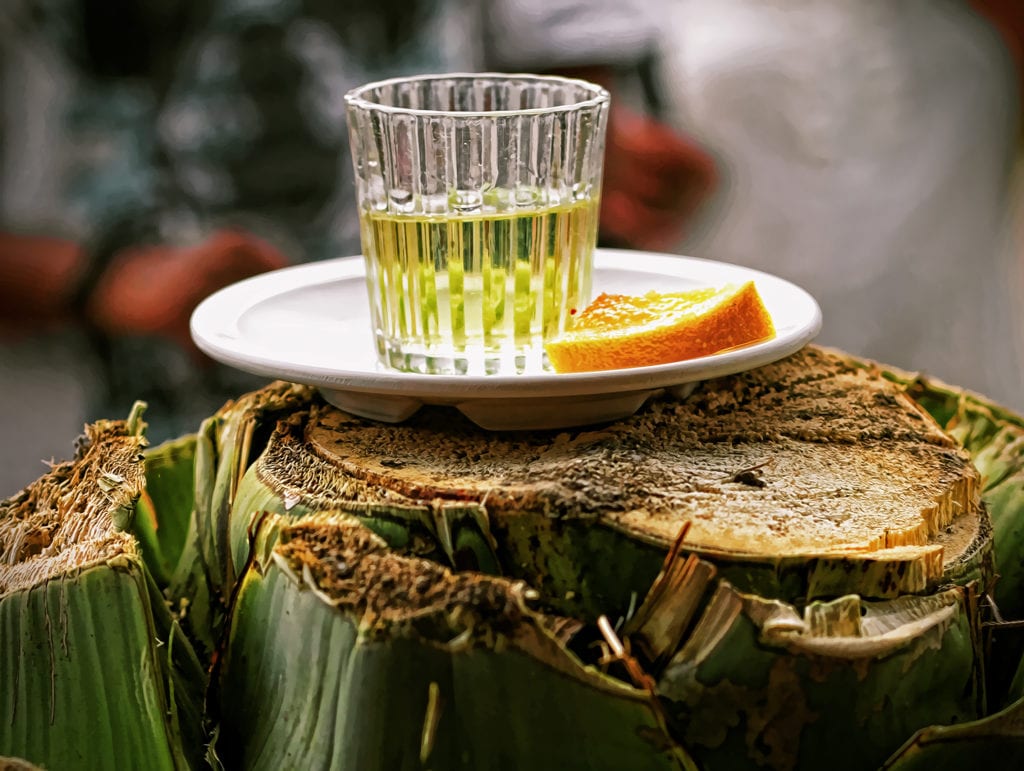 It's not easy to find as there's no sign, but this place is worth tracking down. Tasty bar snacks, like spicy/salty grasshopper topped guacamole, are available to order from the restaurant next door.
Be on the Lookout for the New and Notable
Like any enormous city, restaurants come and go with a quickness. A little research on who the hot chefs of the moment are can pay off by stopping at the latest restaurants. Pehüa is a beautiful little spot, partially submerged from street level with a gorgeous, fresh take on contemporary Mexican cuisine from chef Leslie Ramos. Stunning food and drink are worth the splurge, however, it will still likely be less than a night out at an American fine dining restaurant.
Shop the Markets for a Master Education in Local Fruit
In Mexico City, there are veritable mountains of fruit varieties many travelers have never before encountered. Point, smell, taste, ask questions and load up on a wide variety of stone fruit, melons, berries – all kinds of fruits that make for heavenly snacks for just a couple of pesos.
Find Some Rotisserie Chicken
First, banish all thought of the grocery store variety from memory and instead picture golden-lacquered, slow basted, succulent meat slowly turned over an open flame. Try the ones at Rosticeria San Juan, just outside La Condesa, where the chicken is served sliced into small bits by shears and served in a taco.
Avoid the Obvious Tourist Traps
It should go without saying that this is not the place to hit up the Irish pub for pizza and chicken wings. Even if you're tempted to check out the thumping sports bar with the promise of American snacks, it's best to skip these. They are most definitely not the same as what could be found back in the states.
Avoid the Hot Lists
Because the city is so large and there is so much to see and do, there are invariably many lists of restaurants that are supposed to be some of the best in the world. Check the date on those lists and take them all with a grain of salt (she says, while writing a list of restaurant recommendations.)
Too often, the restaurant can be past its prime, under new ownership or just out of the fresh fun that it might have possessed when it first opened. Beware the feeling that splurging is okay because you're on vacation where the dollar is strong.
Avoid the Hotel Bars
This isn't always the case, but in general, the hotel bars are too hit and miss. It's for sure not worth the inflated prices of their drinks. You can simply do much better in Mexico City.
Bottom Line
Mexico City has some incredible dining options that are worth exploring on your next trip. Avoid the tourist traps to strech your dollar and enjoy some incredible cuisine.
Photos (CC BY 2.0):  Julio Martínez & Aaron Rodriguez via Flickr