This guest post is written by Maja Proescholdt, a Minnesota-born traveler currently living in England.
You can find more of her writing on her blog Away with Maja.

You want a trip to Europe, with all the food and history but without the crowds – and at half (or less) the cost? Then you need to keep flying and head for Eastern Europe.
Though it's part of the same continent, the countries that comprise Eastern Europe feel a world apart from the London's, Paris's, Madrid's, and Rome's in the West. Moscow and St. Petersburg in Russia are full of grandeur and stunning architecture. Kyiv, the capital of Ukraine, is full of friendly locals and a fascinating – yet often overshadowed – history. Tallinn in Estonia is nothing short of a fairytale, complete with a picturesque Old Town. Moldova is home to the best wine I've ever had, while Albania has some of the best beaches in Europe.
Regardless of which fits your wish list, you're guaranteed to save some bucks in Eastern Europe compared to the more expensive European destinations. But you can go even farther. Here's how to save even more traveling through Eastern Europe.

1. Research Your Transportation Options
While it's cheaper and less crowded, Eastern Europe isn't always easy. And if you rely on public transportation to get from town to town abroad, you may not have the best luck in Eastern Europe.
The best mode of transport will vary from region to region. In some places, buses will be cheaper and faster than trains. Your preferred method of getting around may not run as often as you're used to – or even have a set schedule, period. For example, there are just two departures daily for the train from Belgrade, Serbia to Budapest, Hungary. There is also only one direct bus each day from Ohrid in North Macedonia to Tirana, Albania (and it leaves at 7 a.m.!)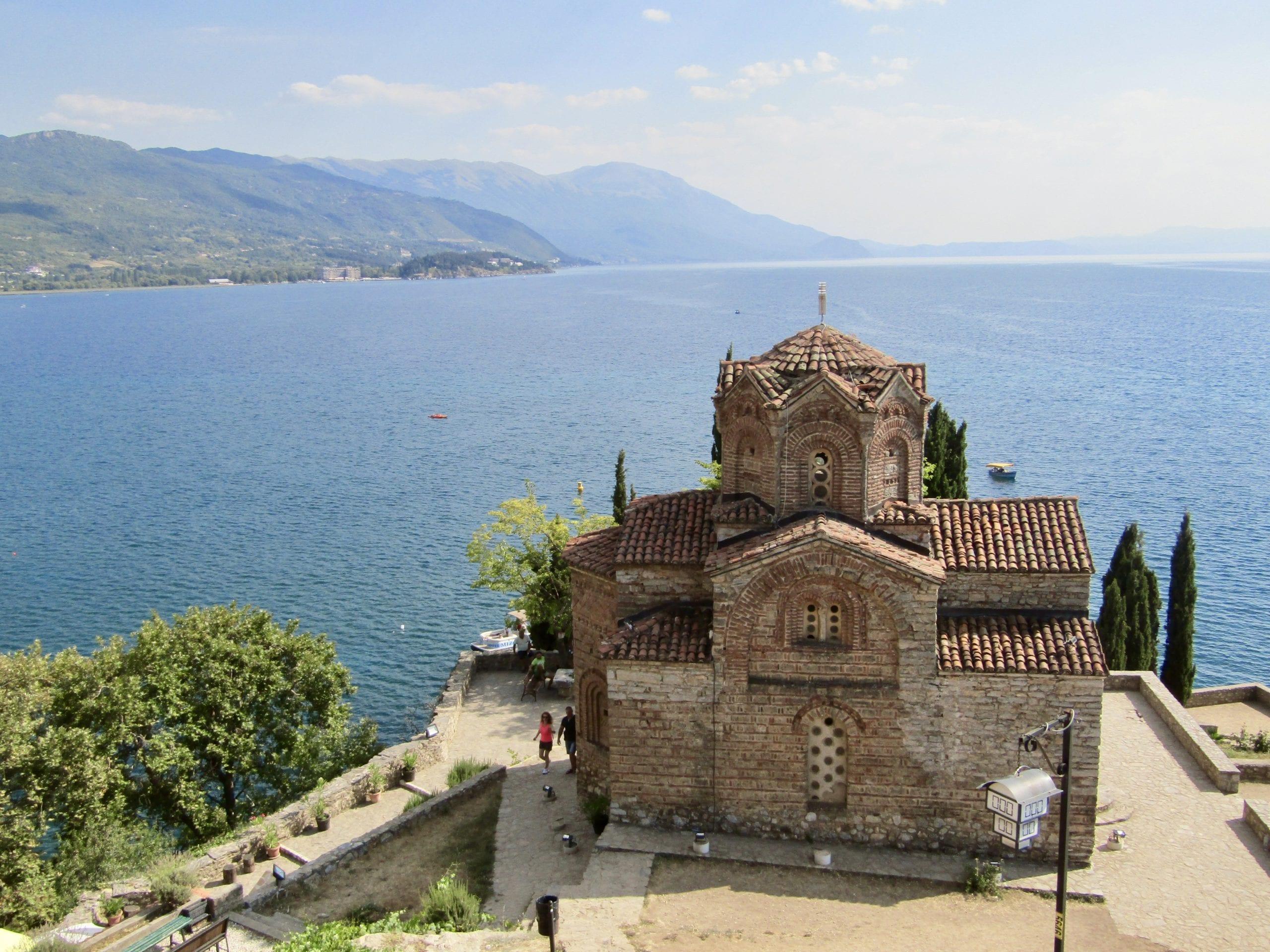 So it pays to research travel routes beforehand. Rome2Rio is a great way to get an overview for public transportation, although I'd recommend double-checking individual train and bus schedules on the official websites that come up through Rome2Rio. And The Man in Seat 61 is an excellent resource for everything you need to know about train travel, including routes in Eastern Europe.
You don't want to miss the only bus or train of the day, forcing you into an expensive taxi to get to your destination. It definitely pays to be flexible!

2. Agree on Your Taxi Fares in Advance
Taxi meters are common throughout the world, but you may not find them in Eastern Europe.
That means you'll need to arrange a price with the driver before you get into a taxi, or you run the risk of getting seriously ripped off.
Ask a local to call you a taxi in advance. Download Uber or a similar ride-sharing app in the country – Yandex is a popular one throughout Eastern Europe. Or just talk with the driver before you get into to make sure how you'll be paying before committing to a ride.

3. Use the Metro Like the Locals
A lot of locals in major cities across Eastern Europe use the Metro system to get around town. And you should too.
Major cities typically have solid public transportation networks, many with underground Metros (in addition to city buses and trams). In the former Soviet Union, cities with a population of 1 million people or more qualified to have a Metro system. Moscow, St. Petersburg, Kyiv, and Minsk all have very fast and efficient networks.
Not only is the Metro generally very inexpensive – I paid the equivalent of 16 cents USD for a Metro ride in Kyiv – but the stations themselves can also be tourist attractions. The Metro stations in Moscow and St. Petersburg are some of the most beautiful in the world, and they cost just a small amount to explore.

4. Learn to Love the Marshrutka
If you are looking to travel on a budget in Eastern Europe, you should get comfortable taking a marshrutka.
A marshrutka is a minibus, common across most former Soviet countries throughout Eastern Europe and in the Balkans. And whether you just want to get around your city or travel elsewhere, marshrutkas have you covered – you'll find both local marshrutkas and long-distance ones, too. And neither costs much at all!

A local marshrutka in St. Petersburg cost me $1.20 to get outside the city center to the suburbs. When I traveled from Tirana to Berat in Albania, I spent just over $3.50 for the two-hour journey. The long-distance marshrutka from Chisinau in Moldova, to Iasi, Romania, took five hours (including border crossings) and cost just over $8!
Schedules for marshrutkas are hard to come by – they leave once they're full, and routes, timings, and prices are constantly changing. Ask at your accommodation to get the most reliable information on your options – locals will always know the latest information.

5. Get Ready to Haggle
Haggling is a big part of the culture in Eastern Europe. Whether you're in a market or arranging a taxi, a bit of haggling is a part of your daily life – and a part of the fun.
Never agree on the first price a vendor or driver offers you! It can feel awkward at times – especially if you don't know the local language. But it's quite common and you'll almost always be able to score a lower price with a bit of travel-savvy haggling.
I bought a beautiful matryoshka in Russia – a set of nesting dolls, one of my favorite souvenirs to date! – and managed to knock 30% off the original price in a market stall. I haggled my way into some huge savings by being a bit persistent and refusing the first price offered to me. It pays to be able to haggle, and now I have a great story to go along with my souvenir!

6. Know the Local Currency – and the Exchange Rate
The Euro is the go-to for most countries throughout Western Europe. But as you head further east, that's not the case.
Currencies vary from country to country, with drastically different exchange rates with the U.S. dollar. For example, the Russian Ruble and Belarusian Ruble are two completely different currencies, and the exchange rates couldn't be farther apart: $1 is worth roughly 2 Belarusian Rubles, but nearly 64 Russian Rubles. The same goes for Moldovan Lei and Romanian Lei.
As you travel throughout Eastern Europe, make sure you know how much you're actually spending. Need some help?
XE is one of the best smartphone apps for currency conversion, so be sure to download it on your smartphone. As a bonus, it even works offline!

7. Think Local For Food and Drink
Just like anywhere else in the world, you can have it all in Eastern Europe. You can find fancy, fine-dining restaurants if you want to splurge. Or you can buy food from a grocery store and cook at your accommodation if you want to stick to a low budget.
One of the best ways to experience local cuisine for cheap in Eastern Europe is to eat at fast-food chains or cafeteria-style restaurants. Teremok (Теремок) in Russia is your best bet for delicious blini (Russian-style pancakes). Puzata Hata (Пузата Хата) in Ukraine is a cafeteria-style chain with excellent borscht and pelmeni (dumplings), where you can feast like a king for less than $5. You can still try local dishes, but by eating where locals eat you'll avoid paying high tourist prices – and have a more authentic experience.

In many countries like Ukraine and Moldova, you'll find that beer is actually cheaper than water. So do like the locals do and have a pint to keep yourself hydrated! Lighter lagers tend to be the cheapest local beers, although more and more larger cities are starting to come onto the craft beer scene. You can find dark beers and hoppy IPAs at some of the more modern bars – these tend to be the places popular with young people and students.

Bottom Line
Eastern Europe is a very affordable region to begin with for those with  dollars (or euros or pounds.) There is so much to see and love throughout Eastern Europe, from lively capitals to stunning natural scenery. And now you know how to make it even cheaper.