For all those who travel, the price of an airline ticket is somewhat of an obsession. It's the first step in a travel adventure. When it's bought, you're going. Hotel, meals, tours – those can wait.
From the outside, fluctuations in airfare prices may seem like nonsensical magic; almost like a spin of the Price is Right Wheel. But beneath the mysterious veneer is a foundation of logic: Plane tickets are a product of pure economics, based on supply and demand.
If there are plenty of empty seats in a competitive environment, airlines will sell tickets below their costs. If the planes have more demand than there are seats, the airlines sell tickets at healthy profit margins. Of course, as costs rise, the break-even point that airlines consider the basis for pricing airfare also rises.
That sets the stage for what you should expect for airfare in the months ahead. Airlines' costs have come down after a short-term surge, but demand for seats remains at record levels – and growing.
These elements combine for a precarious outlook. Let's dive in.
Costs Continue to Fluctuate
There are two items that make up the majority of airlines' operating costs: Fuel and employee salaries. Together, these two line-items often account for more than 50% of an airline's operating costs, split at roughly 25% each.
If you were to study recent airline earnings statements from the third quarter of 2018, you would see that the cost of fuel had increased by more than 30%. Salaries have only increased by around 3%. Does this mean that airfare is going to rise by 30%? Absolutely not. It does, however, point to the pressure that airlines have to pass on those costs to the consumer through higher fares and bigger fees.
Fortunately for travelers, the biggest driver of those increased costs has relented in the last couple of months, alleviating some of the pressure to increase fares. Crude oil was surging above $70 per barrel as recently as October, but it has since slid back down to the mid-$40s.
It was during that time that major U.S. airlines raised surcharges on many international business class journeys and universally increased their checked baggage fees. Had those big fuel costs kept up, airlines would be more actively looking for ways to recoup those costs in 2019.
Demand is at Record Levels
This surcharge example helps illustrate the relationship between fuel costs, demand, and airfare.
Bloggers and airfare experts out there commonly refer to a "fuel surcharge," a relic from the Great Recession when oil skyrocketed above $100 per barrel, leading airlines to introduce a fuel surcharge. When oil prices came down, airlines didn't want to give up that new chunk of revenue so, at regulators' insistence, it changed names.
These days, there are all-purpose "carrier-imposed surcharges" – a way for airlines to pad their prices and respond to the laws of supply and demand.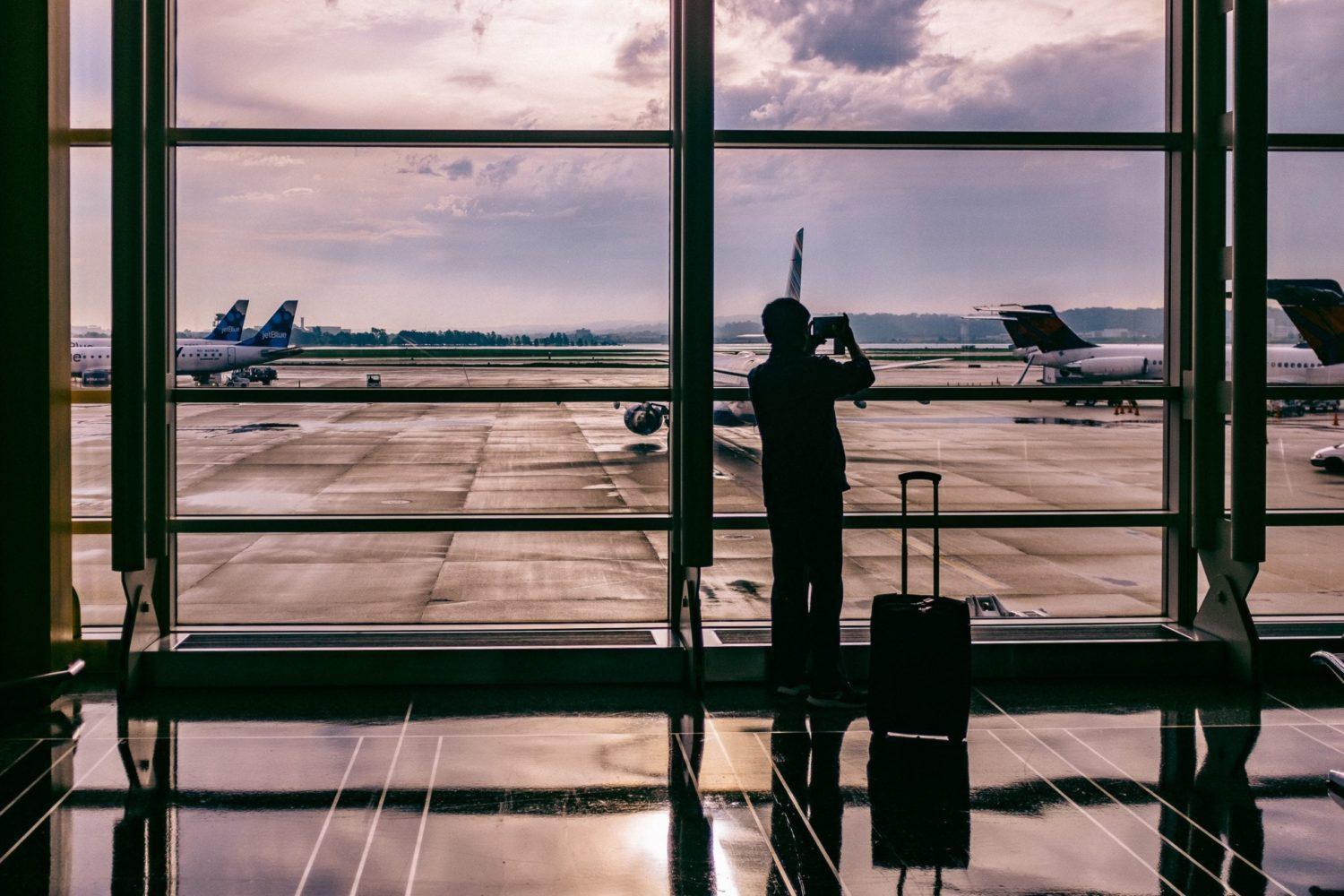 Now, back to our example. Surcharges for business class cabins increased back in early October because there was a tremendous amount of demand for business flyers making international trips. At the same time, however, there wasn't a similar surcharge increase in the economy cabin. Why not? Because even though demand is high for economy flyers, they're far more price sensitive, and there's plenty of competition.
What's it Mean for 2019? 
You've likely heard that demand for air travel is at record levels across the globe, and that's true. Planes are flying more full than ever.
That demand is not exactly spread out equally and that's what creates a mismatch of flight deals depending on how and where you want to fly.
Demand for domestic travel within the U.S. is still red-hot, and it has been difficult to find deals among the big airlines. Minneapolis-St. Paul (MSP) to Chicago is a perfect example. Delta, United, American, and Southwest all fly between the two cities. As recently as five years ago, you could find round-trip flights for around $100. These days, it can be difficult to find flights below even $220.
Flying across the Atlantic, where big planes and low-cost competitors keep options ripe, prices have continued to fall. Five years ago, you would be hard pressed to find deals for under $800 unless you were traveling in February. Nowadays, as you've seen through Thrifty Traveler Premium, you can routinely find prices between $300 and $500. Getting a great deal during the peak summer is still tough, but the availability of those budget prices is far more widespread than it once was.
Similar scenarios are playing out in other international regions such as Asia, Australia, and parts of Latin America – especially Brazil and Argentina.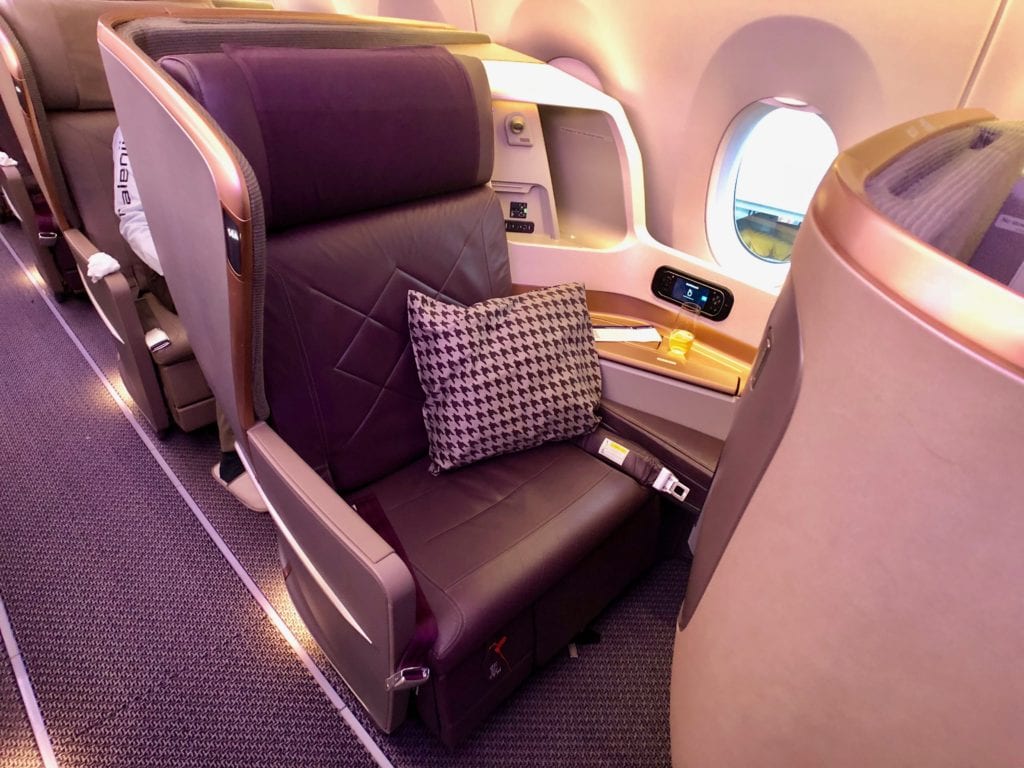 Sadly, those deals will continue to be centered on the economy cabin. The likelihood of us seeing short-term deals in the business cabin will be slimmer and slimmer as corporations buy up all of those seats at a premium price. So if you're looking to snag space up front for cheap, your best bet will be to continue using points and miles.
Because premium economy is still rolling out and ramping up, we may find the occasional respite of long-haul comfort there.
Bottom Line
After a brief scare with oil prices rising, the global economic conditions heading into 2019 continue to favor the thrifty traveler. Airlines are jostling for business, and that's a win for any flyer looking for deals.
But the windows of opportunity are getting boxed in. Business class deals are nearly impossible to come by. Domestic U.S. flights haven't seen the same drops in price as long-haul international deals. For what deals are out there, there's no telling how long they'll last.
Subscribe to our Newsletter, like us on Facebook, and follow us on Twitter & Instagram

Editorial Note: Any opinions, analyses, reviews, or recommendations expressed in this article are those of the author's alone, and have not been reviewed, approved, or otherwise endorsed by any card issuer.