Recently, we covered how to maximize your points and miles earning potential by utilizing online shopping portals when making purchases. There is another thrifty way to earn additional points and miles on money you're already spending. Meet online dining portals.
What are online dining portals and how do they work?
Rewards Network is a company that has partnered with a majority of the major airline carriers (and a few hotel chains) in the US to offer an incentive for restaurants to partner with them. When restaurants are a part of the Rewards Network, consumers can earn points and miles simply by dining at the establishment! Rewards Network charges the participating restaurants a small fee in return. This also helps restaurants to better understand their demographics and customer perception by asking diners to do reviews of their experience.
There are currently over 11,000 restaurants that are a part of Rewards Network nationwide. These establishments range from fast food to fine dining in all types of cuisine.
Which Loyalty programs offer points and miles through Rewards Network dining?
As mentioned above, the majority of the American carriers offer a dining program for their members. Hilton and IHG are currently the only two hotel programs with dining portals. Deciding which programs to participate in, will depend mostly on your specific travel goals and the points & miles you are trying to stockpile. It's important to note that all dining portal programs offer the same restaurants.
Thrifty Tip #1: Many of the dining programs offer a sign-up bonus for first-time users. These are some of the easiest miles you will ever come by. You can earn dining program sign-up bonuses in multiple programs with the same credit card!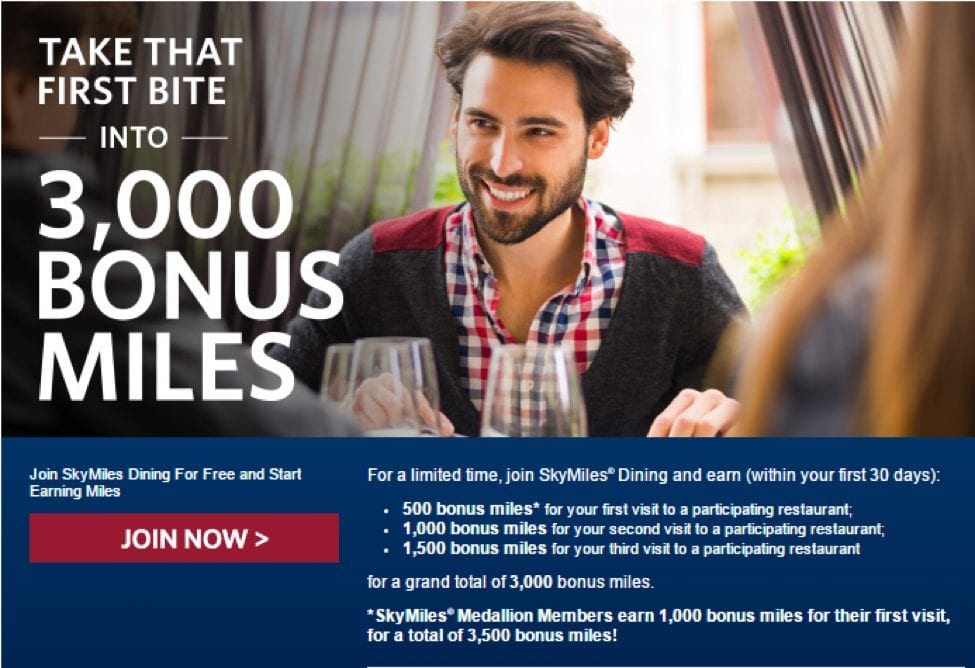 How do I access and take advantage of the online dining portals?
In order to get started, all you need is a frequent flyer/loyalty account number for the dining portal of your choosing. Once you have determined which program makes the most sense for you, you need to go into your dining portal account settings and link the credit card of your choice to the program. You can have up to five credit cards linked to one program at any given time. However, you must always have at least one card linked to the program for your account to remain open and active. Once you've done this, just use the linked credit card at any of the 11,000 rewards network restaurants to pay your tab.
Thrifty Tip #2: The points and miles you earn through the dining portals are in addition to the points and miles you earn on the credit card used to pay for the transaction! You do not have to use an affiliated co-branded credit card through the affiliated portal. This allows you to work towards spend requirements for sign-up bonuses, stack category multipliers, and even utilize gift cards! Use whatever card you want!
Thrifty Tip #3: You can't link the same credit card to multiple rewards network dining portals. You will only earn points in the dining program you have linked to your credit card most recently. Choose wisely.
Thrifty Tip #4: Unlike Delta Skymiles, many of the points and miles programs out there expire if there has been no activity over a certain period of time. Making a purchase through an online dining portal is a great way to reset the clock on your mileage expiration and keep your balance intact! I recently did this with my IHG points and reset the expiration clock for another year.
Bottom Line
Although I don't go to a restaurant just because it is a part of rewards network, I find myself more often than not picking up free miles for dining at places I frequent anyway (sometimes without even knowing it is part of rewards network). These are some of the most effortless points and miles you will earn, and the dining portals should absolutely be a part of your points & miles earning strategy.