With all the uncertainty of travel during the coronavirus outbreak, many airlines are offering free changes and cancellations. But what if you booked your flight with Chase points?
You're in luck – well, maybe. Chase has set up a trip management center to handle changes and cancellations, making it clear that you can cancel a flight and get your Chase points back.
Before we dive into the specifics of canceling your flight and (hopefully) getting your points back, here's what you need to know:
The airline you booked with must be offering change or cancellation in order to be eligible – and most airlines are
In most cases, you'll need to process the actual change or cancellation through Chase in order to get your points back
The customer service phone line for Chase Ultimate Rewards is slammed and limiting calls. But thankfully, there's a new option. Chase is now offering an online form you can complete to cancel your reservation.
We'll walk through the process of how to cancel a Chase travel booking online.
Things to Keep in Mind 
Before starting the cancellation process, there are a few things to keep in mind:
If you transferred your Chase points to an airline partner to book an award flight, you'll need to work with directly that airline to change or cancel.
If you booked flights with points through the Chase travel portal, the rules are subject to that airline's change and cancellation policies.
You may be able to change your reservation directly with the airline using the record locator and booking details if the airline you're booked with is offering waivers and free changes during this time.
But if you're looking to cancel, you'll likely need to go through Chase. And if the airline you'd be flying is offering a waiver, you can likely get your Chase points back. 
How to Change a Chase Booking
If you're looking to just change instead of canceling your booking, Chase has laid out the following steps:
Visit the airline's website to see if a policy has been issued to waive change fees due to the COVID-19 outbreak
Prepare potential dates for rebooking your travel according to the airline's policy coverage
When you are ready to rebook, call the Chase Travel number: 1-866-951-6592
But before doing that, see if you can change your flight directly with the airline by managing your reservation on its website.
How to Cancel a Chase Booking Online
If you'd rather cancel your booking, you have another option besides calling in and waiting on long hold times.
Your best bet for getting your points back is actually an online form. This option is only available if your flight is 8-14 days from departure – otherwise, you'll need to call in.
Here's what you need to do:
First, visit your airline's website to see if a policy has been issued to waive cancellation fees due to the coronavirus outbreak.
Then, log in to your Chase account to access the cancellation form. You can find a link to this form on your My Trips page in your Chase account as well.
Before you proceed, beware that you aren't guaranteed a refund – it will depend on your airline. It may take up to seven days to process your request. And make sure you're certain you want to change your travel, as you won't be able to cancel your request once it's submitted.
To complete the form, you'll first need your airline record locator (that six-digit confirmation code) and itinerary number from Chase.

Note that this form works for several booking types, and is not just limited to flight bookings.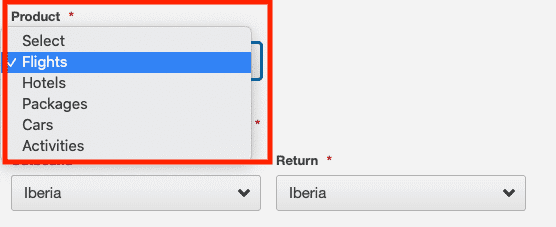 Once you've entered your travel details, you'll have to fill out some additional questions about your trip like the dates, airline, and contact information.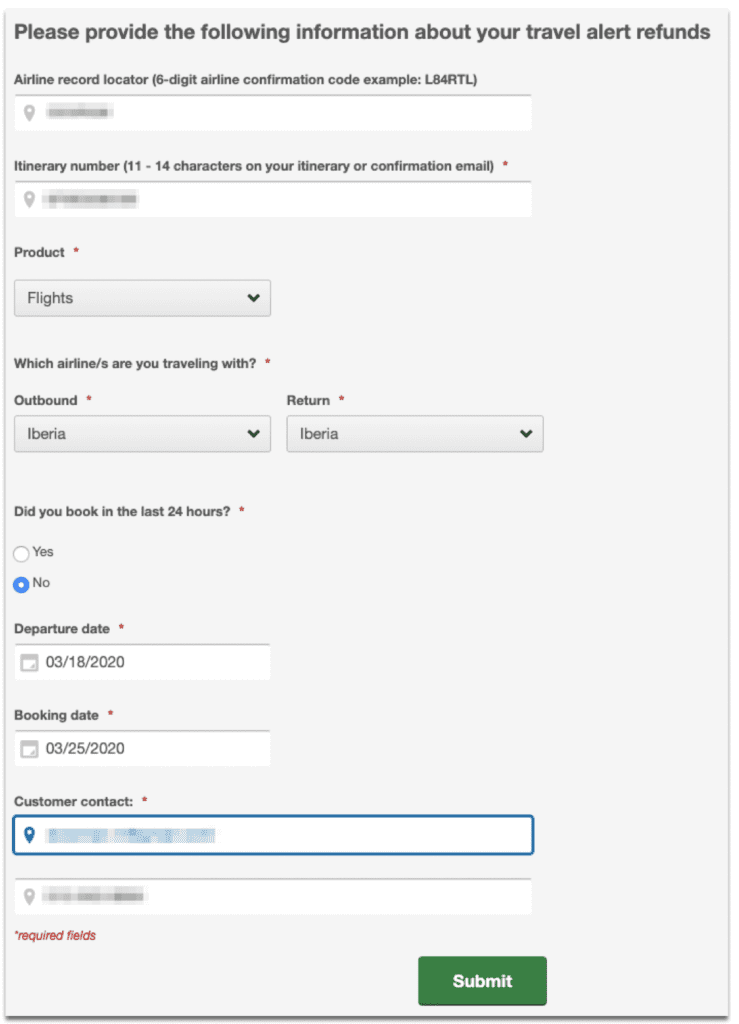 Remember, once you've submitted this form, there is no way to cancel your request so be sure you want to cancel before submitting. 
I have a flight to cancel that I booked with Chase Ultimate Rewards points, so I filled out this form. Unfortunately, I did not have an 11-14 character itinerary number included on my booking confirmation, so my form would not submit. Since the Chase phone lines are not accepting new calls right now, I've opted for direct messaging @ChaseSupport on Twitter and calling into the Chase Travel helpline. You can also use the Chat button on your "My Trips" page when logged into Chase Ultimate Rewards.
Bottom Line
Just because you booked with Chase points doesn't mean you have to say goodbye to your points. With any luck and a bit of patience, you should be able to cancel by phone or online and get those hard-earned points back.