Like it or not, providing proof of COVID-19 vaccination could soon be the norm for many international trips. And that means your vaccination card is about to become just as precious as your passport. So what happens if you lose your COVID-19 vaccination card?
From Japan to Greece and much of Europe, many countries around the globe are signaling they'll require proof of vaccination when they reopen for travel. Some have already opened to vaccinated travelers with that requirement, including Iceland, Belize, and Ecuador. And as more countries open their borders, that list will only grow.
So what happens if your vaccine card is lost or damaged? If you've lost your COVID vaccine card, you're not alone – Google searches for "lost vaccine card" are on the rise, peaking at the beginning of April.
Here's everything you need to know about getting it replaced – and some quick tips to avoid losing it in the first place.
Read more: 'Where Can I Travel If I am Vaccinated?' Questions on Vaccines & Travel

What Kind of Vaccine Card Do You Need? And Why You May Need It
As countries around the world slowly open their borders, your vaccine card may be your ticket to enter. But just what you need depends on where you're going.
As a handful of countries have restarted travel for visitors who can prove their vaccination status, each has laid out its own requirements for what vaccination cards will pass muster. For example:
Iceland says vaccine certificates must include the person's first and last name; date of birth; which vaccine was used; when and where the dose(s) were administered; and the manufacturer and batch/lot number of each dose
Belize requires visitors to present an "official vaccine card" showing the traveler has received one (or two, depending on the vaccine) dose at least two weeks prior to arrival
Georgia (the country, not the state) says only that a visitor can get in by showing "the document confirming the full course (two doses) of any COVID-19 vaccination."
In every case so far, the normal Centers for Disease and Prevention (CDC) vaccination card for COVID-19 should meet those standards.
Even some U.S. destinations, including Hawaii, are planning to allow travelers to bypass their current COVID testing requirements if they have been vaccinated. So instead of tracking down the proper COVID-19 test, take it within the 72-hour timeframe, and worry about getting your results in time, you will be able to use your vaccine card.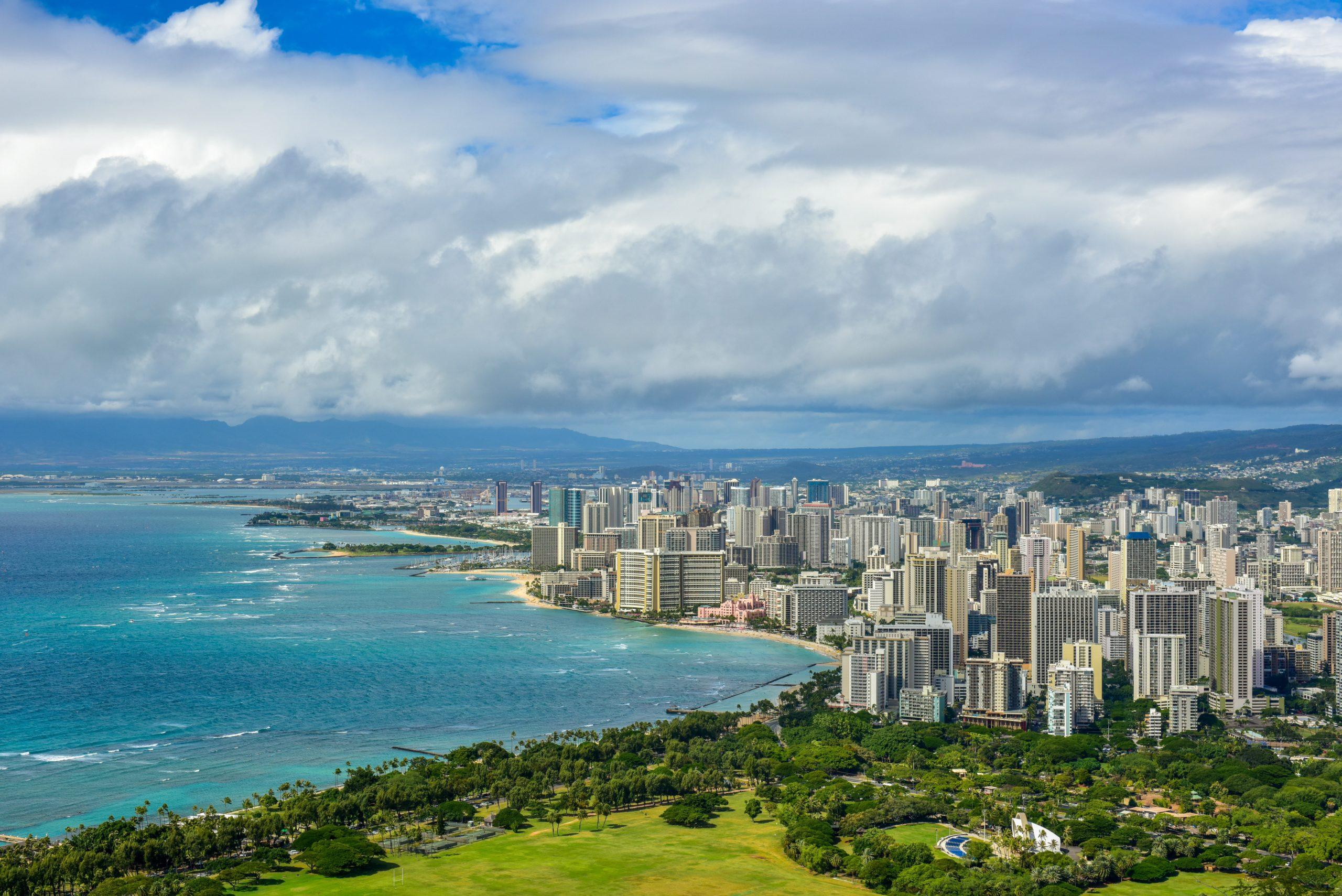 Read more: The Master Guide to Hawaii Travel Restrictions & Testing for COVID-19
In Iceland, there's no option to test: You either need a proper vaccine card or you're not getting in.
Of course, not every country will require proof of vaccination to get in. But it's clear that many popular destinations will.
And despite all the talk about "vaccine passports" and digital health certificates, none has emerged… yet. Countries that have already opened to vaccinated travelers currently accept either paper or digital certificates. Plus, there won't be one single digital vaccine passport: Some countries like Japan, airline industry groups, and even individual airlines are all working on their own apps and systems.
No matter what, those digital solutions will rely on one thing: Your physical vaccination card. So you'll need to keep that safe.
How to Replace Your Lost Vaccine Card
Don't fret if you've lost your COVID-19 vaccine card or if it gets damaged. Getting a replacement COVID-19 vaccination card should be fairly easy, as there are several options.
For starters, every state has an immunization information system (IIS) that centralizes all immunization records for the state. It doesn't matter whether you got your shot at a hospital, clinic, pharmacy, or a public vaccination event – all vaccine providers are required to report this information to the ISS in your home state.
That means there's a repository to get a replacement for your lost vaccine card. Your best bet – especially if you lost or damaged your card soon after getting the vaccine – is to start by contacting the location where you got your shot. Just ask if they can provide you with a replacement vaccination card.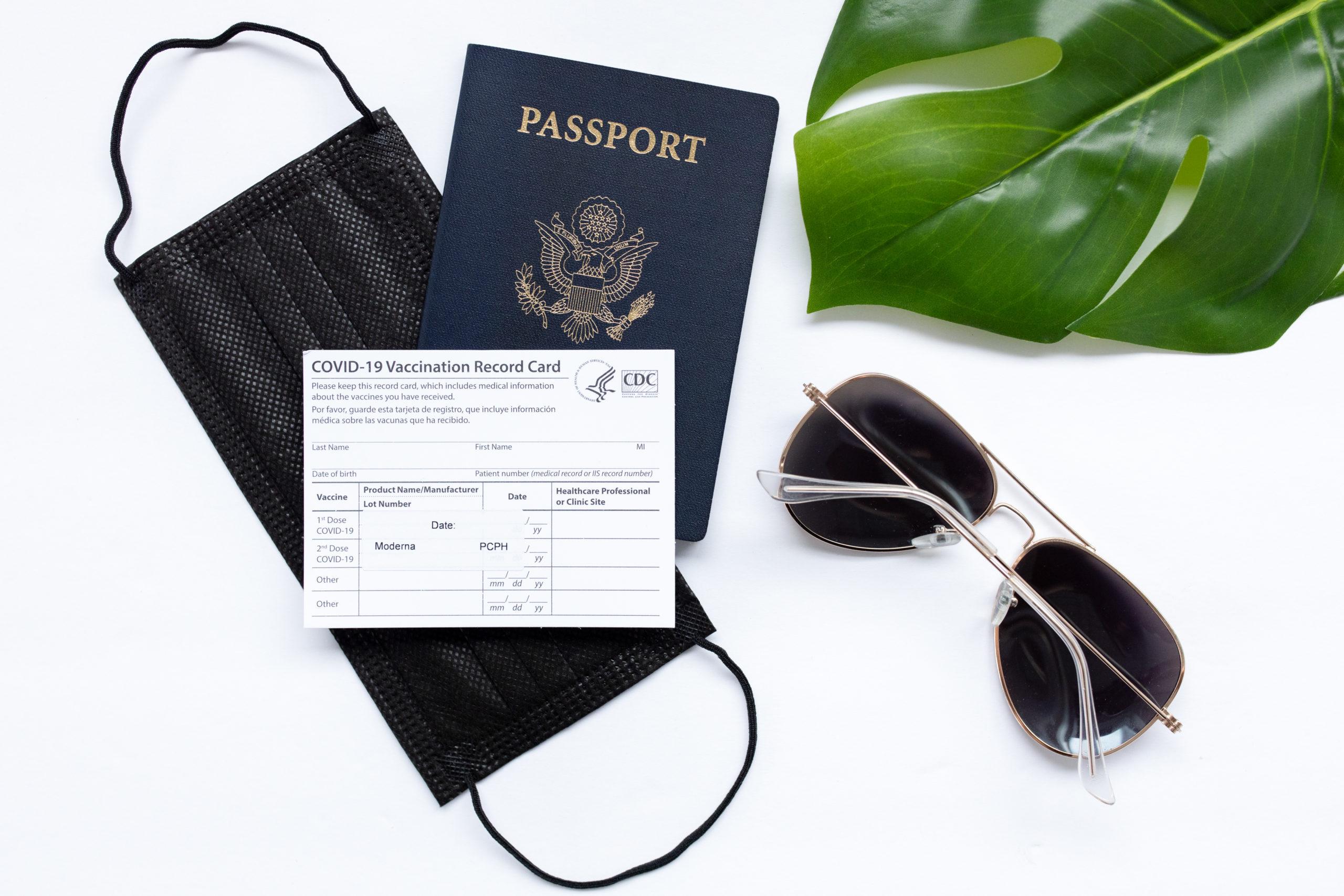 From there, try contacting your health care provider, your state's health department, or even the state IIS agency. All three should be able to track down your immunization records.
But keep in mind it can take some time to actually receive a new vaccine card once you've requested a replacement. If you've got a trip coming up that will require providing proof of vaccination, you'll want to reach out sooner rather than later.
Tips to Keep Your Vaccine Card Safe
It may be easy to get a replacement vaccine card, but you know what will be even easier? Not losing it (or damaging it) in the first place.
It may seem like common sense, but here are a few tips you can follow to keep your vaccine card safe so it's ready for your next trip.
Don't Carry Your Vaccine Card Around
You might need it for a big trip, but odds are you won't need a vaccine card everywhere you go. So there's no reason to carry your COVID vaccine card around with you every day in your wallet or purse.

Instead, treat it like your passport or social security card. If you don't need it, don't have it with you. It's bad enough having to cancel credit cards when your wallet gets lost or stolen – having to go the extra mile to get your lost vaccine card replaced is just extra work.
Put Your Vaccine Card Somewhere Safe Instead
Put it in a desk drawer, filing cabinet, or safe – somewhere you know it will be safe, and where you can easily grab it when you know you'll need it.
Keep your vaccine card with your other important documents in a safe place where it won't be damaged.
Give it Some Extra Protection
Staples and other stores might be offering free lamination, but we've got a better suggestion: Stick your vaccination card in a plastic card protector.
While things are looking up, it's still unclear how long the vaccines will be effective. You may need to get additional shots in the future, so if you get your card laminated, you may need to get a new vaccine card. Skip the headaches and just put it in a plastic case.
Take a Photo and Make a Copy of Your Vaccine Card
Give yourself some backup: Take a photo and/or make a copy of your vaccine card. Email it to yourself, store it in the cloud, or file it away.
That way, you've got all the pertinent information readily accessible or stashed away somewhere. That will make it even easier to request a new card if you need to.
Bottom Line
Keep your vaccine card safe and protected, but don't worry if you lose it: You should be able to get a replacement vaccine card no problem.
Either way, be prepared. You'll likely need that vaccine card for a future trip.