As the coronavirus pandemic continues to impact air travel as we know it, the summer of the road trip is upon us. But just because you won't be using those hard-earned points and miles to purchase airfare for pennies on the dollar doesn't mean you can't use them, period.
That's why we're breaking down some of the best ways you can use credit card benefits and points and miles to save on your next road trip. And we'll also lay out the must-have cards in your wallet to maximize your spending as you set out across America.
Read more: How to Plan the Perfect Road Trip This Summer
Hotel Credit Cards & Free Anniversary Night Certificates
Co-branded hotel credit cards don't get the credit they deserve when it comes to the value they can provide – especially when it comes to road trips.
Every major hotel chain has its own co-branded credit card that earns points towards free stays. And many of those cards even provide a free night stay each year just for holding the card. When you're on the road in the middle of nowhere, that combination of free night certificates and hotel points can get you far. That's why it pays to have a diverse stash of them.
Take, for example, the Chase World of Hyatt Credit Card. You'll earn 30,000 points after you spend $3,000 on the card in the first three months of card membership. And you can earn another 30,000 points by earning 2x points on all spending up to $15,000 in the first six months.
On top of that, each year of card membership on your account anniversary, you will be given a free night certificate valid at any Hyatt category 1-4 property. There are no blackout dates, and as long as a room is available at the hotel, you should be able to redeem the certificate.
Read: The Best Uses of the Hyatt Free Night Certificate
That free night certificate is a great way to keep costs down on the road, and it can be combined with your world of Hyatt points for a longer stay. Additionally, Hyatt is a transfer partner of Chase Ultimate Rewards. So if you already have a Chase Sapphire Preferred or Reserve card, it is a great companion.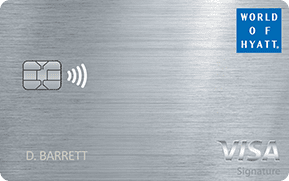 Click Here to learn more about the World of Hyatt Credit Card.
On top of the World of Hyatt Credit Card, the Marriott Bonvoy Boundless® Credit Card, Marriott Bonvoy Brilliant™ American Express® Card, IHG® Rewards Club Premier Credit Card, and the Hilton Aspire Credit Card all offer free night certificates of their own that can drastically cut costs on your next road trip.
The Best Credit Cards to Use For Gas
Gas is already at its cheapest price in over four years, and that likely won't be changing anytime soon as demand has plummeted. But that doesn't mean you can't use the right credit card to pay for gas on your road trip to save even more money.
If you're a member of Costco Wholesale Club, there isn't a better option for your gas purchases than the Costco Anywhere Visa® Card by Citi. As long as you are a Costco member, the card has no annual fee and earns 4% cashback on gas purchases (up to $7,000 each year). 1% thereafter.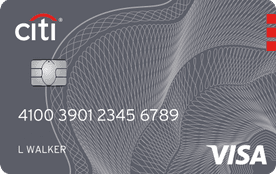 Click Here to learn more about the Costco Anywhere Visa® Card by Citi. 
Not a Costco Member? No problem. The Blue Cash Preferred® Card from American Express is another great option. You'll earn 3% cashback at U.S. gas stations, and 6% back at U.S. supermarkets on up to $6,000 each year (terms apply).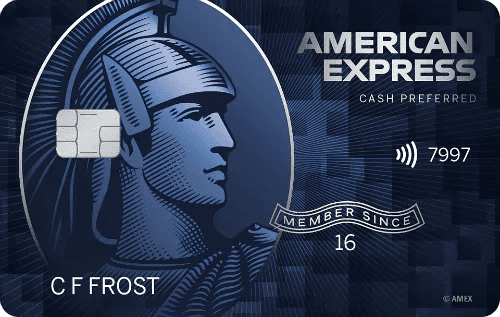 Click Here to learn more about the Blue Cash Preferred Card from American Express. 
Additional bonuses on gas purchases are a big part of the reason that both of these cards crack our list of the 7 Best Cashback Credit Cards.
The Best Cards and Points to Use for Rental Cars
If you plan on renting a car for your summer road trip, there isn't a better option than the Chase Sapphire Preferred or Chase Sapphire Reserve cards. And the reason for that is twofold. To start, Chase Ultimate Rewards points – the points you earn from both cards – can be used to book rental cars. 
Just as with booking flights and hotels, your points will be worth 1.5 cents each if you have the Reserve and 1.25 cents each if you have the Preferred card. That means a $100 rental charge would take 8,000 Ultimate Rewards points with the Preferred card – and just 6,660 points with the Reserve.
Second, both cards offer some of the best car rental insurance provided by any credit card. That's true whether you use points to book or just charge the rental to your credit card. And that means you can likely decline that additional coverage your rental company offers.
There are two categories of insurance coverage when it comes to rental cars: primary and secondary. A large majority of travel rewards credit cards in the marketplace offer secondary coverage on your rental if you pay with the card. Secondary coverage typically comes with a deductible and it only kicks in if you don't have your own personal car insurance policy. It will likely not cover the entire loss of a vehicle either.
Primary insurance, on the other hand, will cover all damage from collision or theft of most rental cars. If you waive the car rental company's coverage when renting, these benefits will apply if your vehicle is damaged, lost, or stolen and you paid with a card offering primary insurance. Both cards offer primary insurance coverage.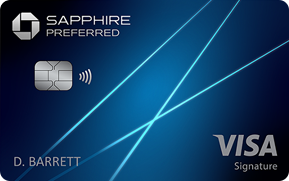 Click Here to learn more about the Chase Sapphire Preferred Card.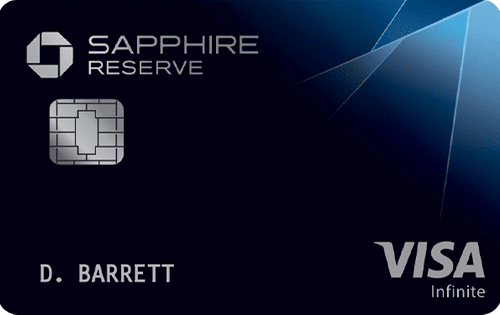 Click Here to learn more about the Chase Sapphire Reserve.
One thing to note is that both primary and secondary coverage only insure damage to the rental vehicle itself. Personal injury, personal liability, and damage to other vehicles and/or personal property are not covered under either car rental benefit.
Most rental agencies will build some sort of liability coverage into their rates, but this is something you may want to look into further with your personal insurance policy to see what kind of liability coverage you have.
That being said, a combination of your personal auto insurance policy and the coverage offered by either the Chase Sapphire Preferred or Reserve should be more than adequate for most travelers renting a vehicle during their travels.
What to learn more about which Sapphire card is right for you? Check out our YouTube video to help you make the decision.
The Best Card for Airbnb and Other Expenses on the Road
Capital One Venture Miles are good for more than just flights.
They can be used to cover the cost of almost any travel expense – including Airbnbs. And what's more, through June 30, you can even use your miles to cover the cost of restaurant food and online streaming platforms.
Simply pay for your eligible expense with your Venture card and then use the purchase eraser feature to remove it from your billing statement. They are perfect for all those travel expenses you might come across that you can't use other points for.
Read 6 Reasons Why the Capital One Venture Card is Great for Beginners. 
Click Here to get more information about the Capital One Venture Rewards Credit Card.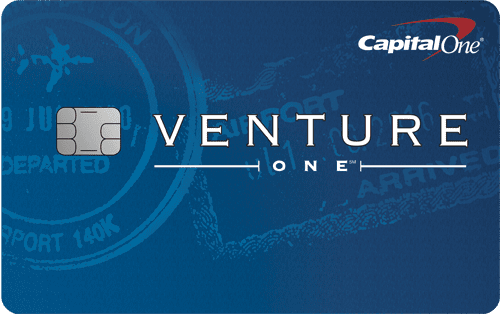 Click Here to learn more about the Capital One VentureOne Rewards Credit Card.
The Best Cards for Free Hotel Breakfast
Lower levels of hotel loyalty status are seldom exciting. But Hilton Honors Gold status is the exception.
If you have Hilton Gold or Diamond status, you'll get free breakfast for you and a guest at any Hilton property during your stay. That may not sound exciting, but saving money on food can add up quickly – especially on a road trip. And the best part? You can get to Hilton Gold status just by holding one of the two credit cards listed below.
Read: Free Breakfast, Why Hilton's Gold Status Reigns Supreme
First and foremost, the Platinum Card® from American Express offers complimentary Gold status just for holding the card.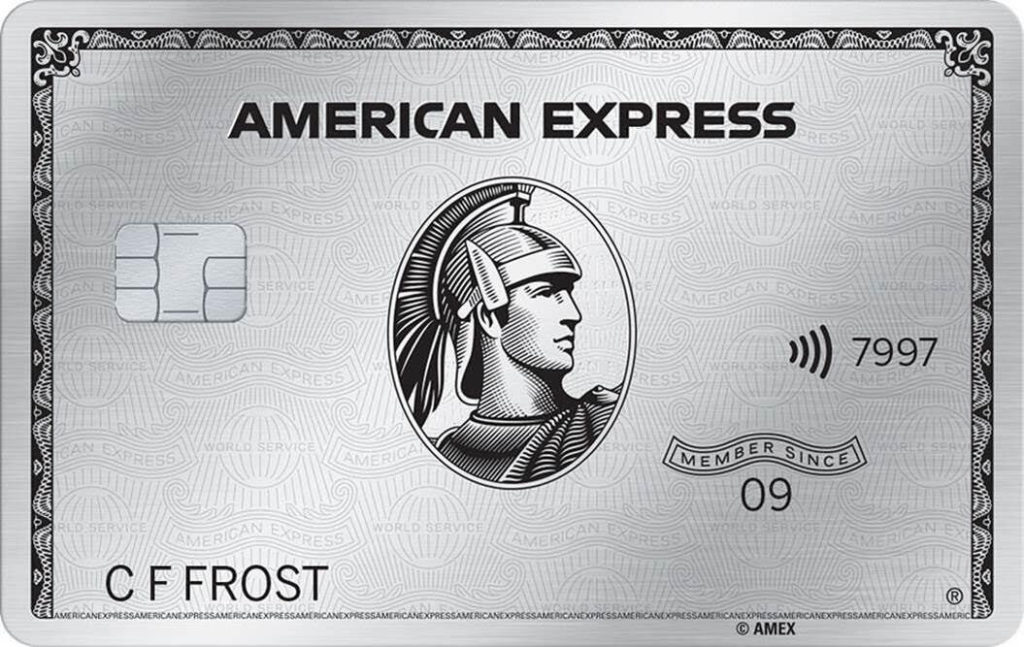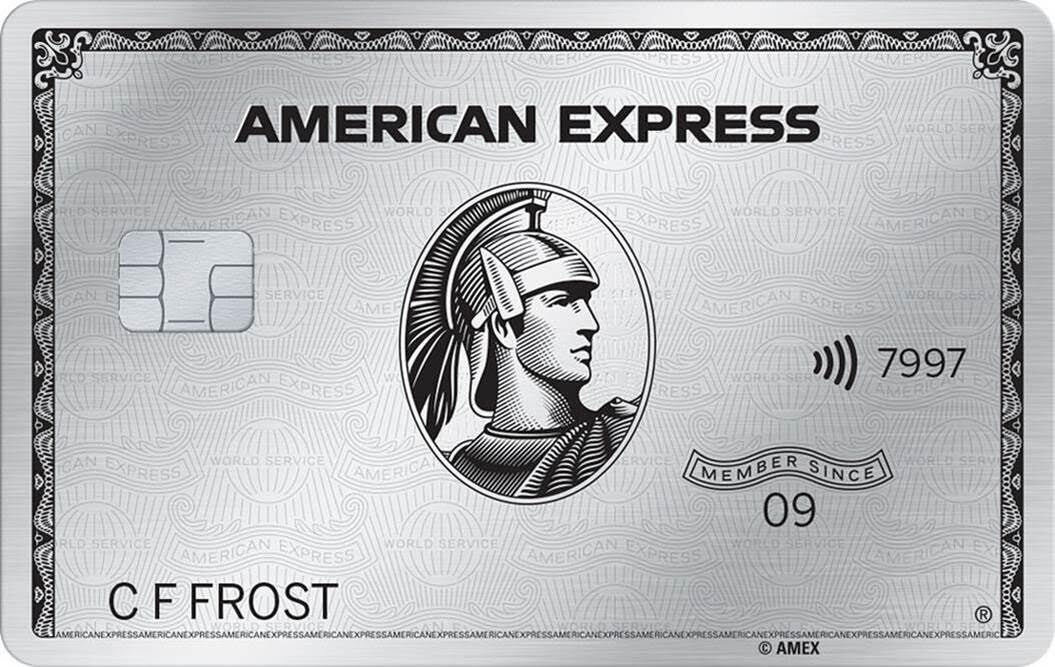 Click Here to learn more about the Platinum Card from American Express. 
The Hilton Honors American Express Surpass® Card also offers automatic Gold status just for holding the card.
You can also get a free weekend night certificate to use at almost any Hilton property after you spend $15,000 on the card in a calendar year. The card has an annual fee of $95 which isn't waived for the first year (see rates & fees).
Click Here to learn more about the Hilton Honors American Express Surpass Card.
Bottom Line
Wherever your road trip takes you this summer, there is a credit card (or cards) that can save you money and provide you with a lot of value. From lodging to gas to food, use this to help you save.