Chase sent shockwaves through the points and miles world last week by announcing new benefits and an increased annual fee to their coveted Chase Sapphire Reserve credit card.
While the $100 hike to the card's already steep annual fee was the biggest headline, Chase also added a novel benefit: a year of free Lyft Pink membership. Lyft Pink gets you 15% off each and every ride, priority airport pickups, and a relaxed ride cancellation policy. Read more about Lyft Pink memberships on Lyft's site. 
Thrifty Tip: Remember to pay for your Lyft rides with your Chase Sapphire Reserve card, too, as you'll earn 10x on all rides!
These new memberships became available starting Sunday, Jan. 12. So if you've got a Chase Sapphire Reserve, it's time to get yours started. It's simple, but will take a bit of work on your end.
How to Enroll in Lyft Pink
To get started with Lyft Pink, you'll need to add your Chase Sapphire Reserve card to your Lyft account as a payment method.
Even if your Sapphire Reserve is already loaded as a payment method in your Lyft app, you'll need to add it again to trigger the enrollment for the complimentary Lyft Pink membership.
After adding my Reserve card to my Lyft account again, I received the following email prompting me to enroll in Lyft Pink.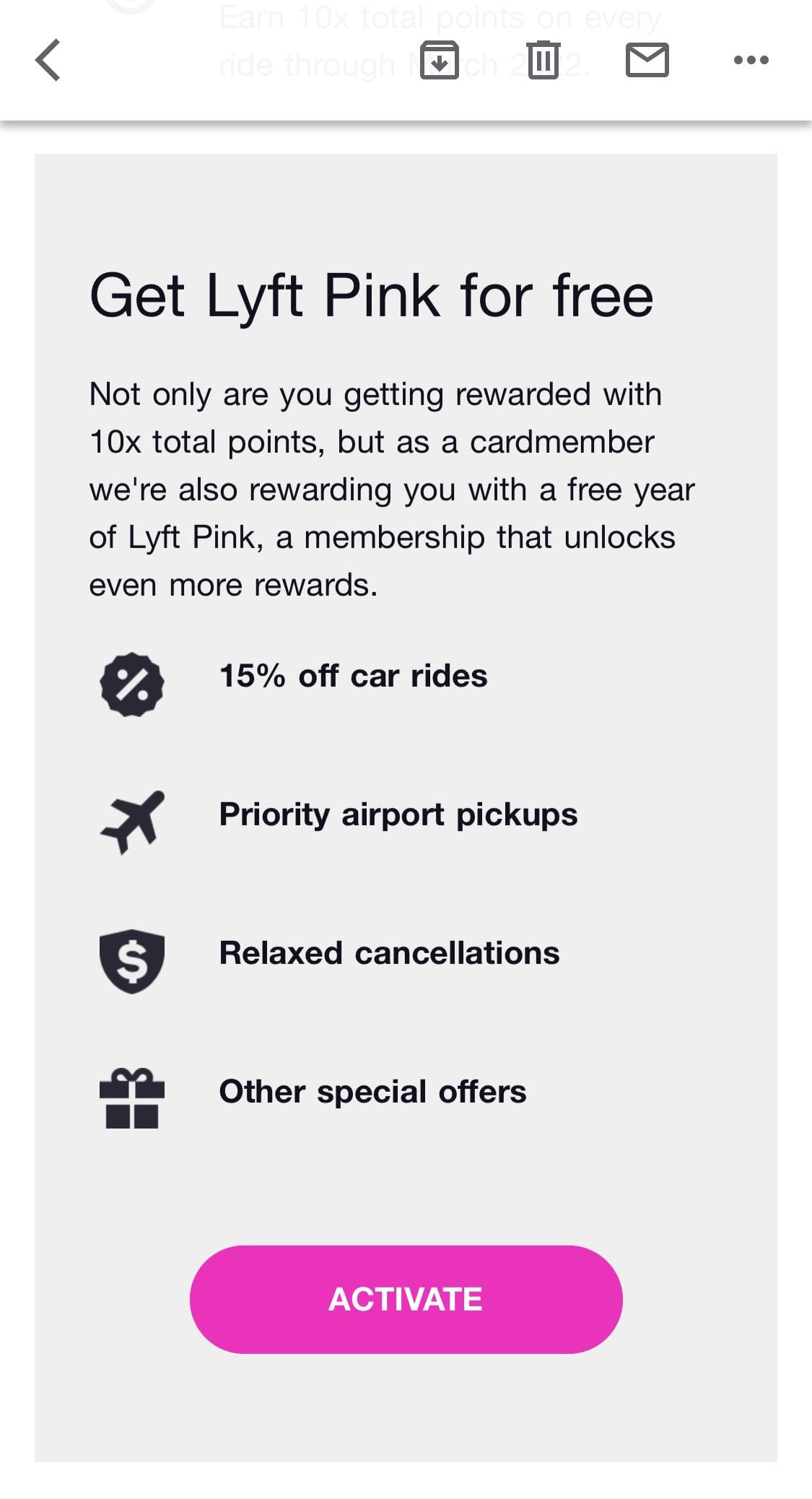 After clicking the pink "Activate" button from the email, it brought me back to the Lyft mobile app to complete the enrollment process for Lyft Pink.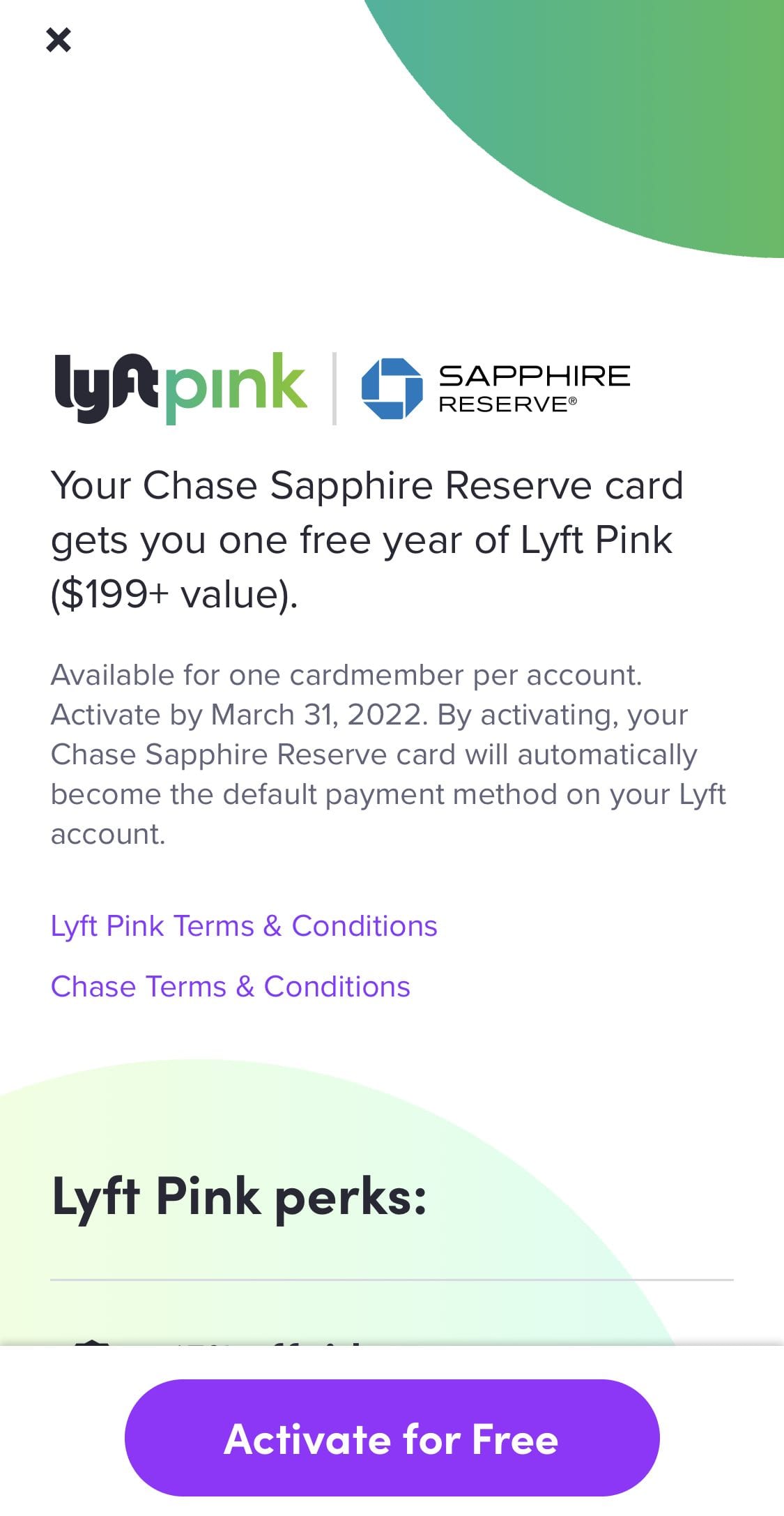 After hitting the "Activate for Free" button, I was officially enrolled and brought to the screen below.
The entire process took just a few minutes, and I now have Lyft Pink membership through January 13, 2021. After closing the Lyft app and re-opening it I can now see the 15% discount automatically provided by Lyft Pink membership and that I will now earn 10x points per dollar spent on Lyft with my Sapphire Reserve.
Right now, the Lyft Pink membership benefit on the Sapphire Reserve is good for one year from your activation date. Because of this, it might be a good idea to what until you need to take a Lyft to activate your membership as this will maximize the amount of time you have the benefit.
However, I won't be surprised if this benefit is eventually extended beyond the current one-year offering.
Bottom Line
Unfortunately, your Lyft Pink membership won't automatically kick in if you've already got your Chase Sapphire Reserve card loaded into your Lyft account. But by simply re-adding your Sapphire Reserve card, it should kickstart the enrollment process.