There's the weather, the beaches, the food, the hiking, the nature … the list of reasons to love Hawaii is practically endless. Perhaps best of all, you may not have to pick just one best island to visit in Hawaii – you can fly from Honolulu to Maui or from Maui to the Big Island in just 30 minutes.
But booking those flights can be another matter – it's all about timing. And while you might assume that booking as soon as possible is key to scoring the best deal, that's not the case to fly from island to island. Book at the wrong time, and you might pay triple for these island-hopper flights…
The reason? Two words: Southwest Airlines.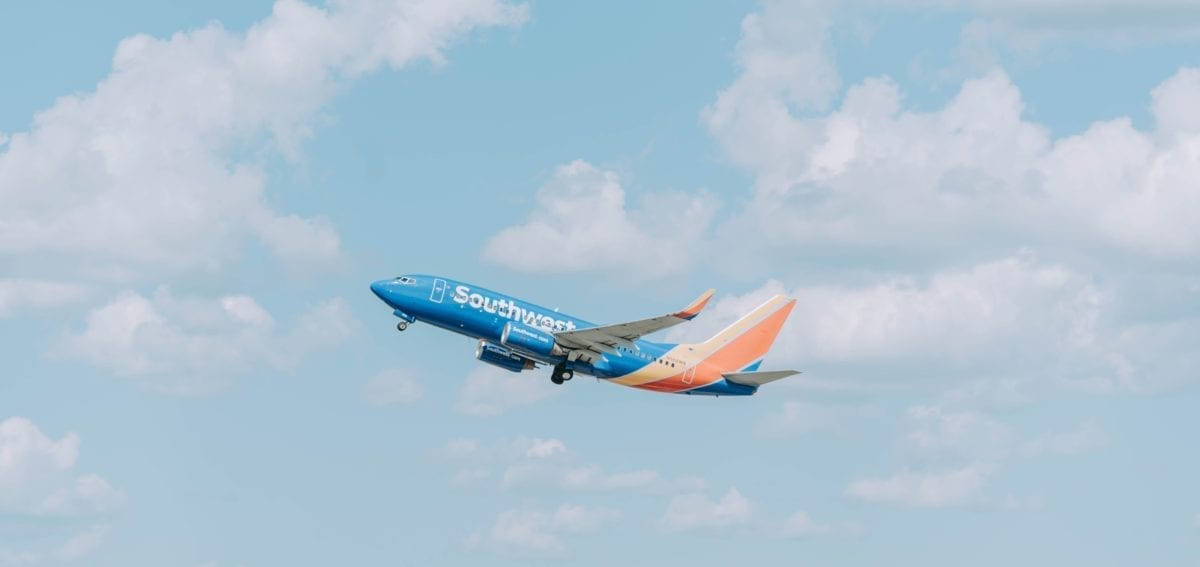 Luckily, it's simple to work out exactly when you should book your Hawaiian island-hopper flights. Let me explain.
Want a cheap flight to get from the mainland to Hawaii first? Check out some of the jaw-dropping deals (under $200 roundtrip) we've sent to Thrifty Traveler Premium members!
The Southwest Effect in Action
Southwest's move to start flying from the West Coast to the Hawaiian islands was huge news in the travel world back in 2019.
But their decision to commence flights between the Hawaiian islands soon after might have had a bigger impact, injecting some much-needed competition in inter-island travel. Until then, Hawaiian Airlines had practically monopolized these routes between the islands … and that meant higher fares. With Southwest in the mix, one-way fares that were once $90 or more each way immediately dropped to just $30 or so.
When it comes to flight prices, competition is everything. So why does it matter when you book your inter-island flights? Because depending on how far in advance you book, tickets on Southwest might not be for sale yet. 
Beyond its first-come, first-serve seating and two free bags, Southwest sells flights differently, too. Most airlines sell flights 11 months in advance, adding another day's worth of flights with every turn of the calendar. Instead, Southwest does it in batches, releasing another few months worth of flights every two or three months. That means you typically can't book a Southwest flight any further than six months or so in advance. 
Whether you're flying to Hawaii, from island to island, or anywhere in the continental U.S., the Southwest flight schedule currently only extends through Nov. 5, as of publication. Let's take a clear look at why this matters.
Here's a look at one-way flights from Honolulu (HNL) to Maui (OGG) operated by Hawaiian Airlines on Nov. 5 – the very last day Southwest is currently selling flights. Paying $45 a pop isn't bad.

Southwest doesn't sell its fares on Google Flights – or any other flight platform or online travel agency, for that matter. But surprise surprise, you can buy Southwest flights on that same route for as low as $45, too.

But what about the very next day, Nov. 6? Southwest isn't selling those flights yet … and that means fares on this exact same route more than double to $95 apiece on Hawaiian Airlines. 

In fact, that's what most fares on this route will cost you for a flight from Nov. 6 all the way through April 2023.

The exact same trend plays out again and again whether you're trying to fly from Honolulu to Maui, Maui to Kauai (LIH), Kauai (LIH) over to Honolulu, or Honolulu down to the Big Island … you get the picture. While Southwest flies all these routes, they may not be selling tickets yet depending on how far in advance you're booking.
So if Southwest isn't selling flights yet, you'll wind up overpaying. That means getting the best deal on inter-island flights often requires you to wait, whether you're aiming to fly on Southwest or with Hawaiian Airlines.
When To Book Your Hawaii Flights
Fortunately, it's quite easy to work out exactly when it's time to book – or when you may want to wait.
On its handy Southwest low fare calendar, the airline typically discloses exactly when it will load the next batch of flights available for sale. And you're in luck: Tomorrow (Thursday, June 16), Southwest will extend its schedule, releasing fares for travel through Jan. 4, 2023.

Here's what it boils down to.
Trying to plan a trip across the Hawaiian Islands this summer or through October? You might as well book those flights now.
Need flights between Hawaiian islands from November through the end of the year? You'll want to wait until Southwest unleashes more flights tomorrow.
Planning a trip between the islands for later in 2023? You're much better off waiting a few months until the next round of Southwest flights becomes available.
Bottom Line
In most cases, there's no crystal ball for predicting changes in airfare prices. Whether a flight will go up or down in price is anyone's guess. But with this one, it's obvious. If you're booking flights between Hawaiian islands, you could very well be better off waiting.