Down in Australia, Marriott just threw open the doors to the W Sydney, and it looks like a stunner. Best of all, you can easily book this brand-new property for your trip to Australia without burning a boatload of Marriott Bonvoy points.
Just a day after it opened, we're seeing wide-open peak summer availability (January and February in Australia) bookable for as low as 40,000 Marriott points per night. But it could get even better: Since Marriott offers a fifth-night free on award stays booked using Bonvoy points, you could book a five-night stay for the price of four, bringing the nightly rate as low as roughly 33,000 points.
That's a good deal and an incredible way to use your Bonvoy points – especially as cash rates are typically hovering between $400 and $600 USD per night. The new 585-room property features a two-level rooftop pool deck, multiple restaurants, and bars, a great location, and promises some excellent views of Sydney and Darling Harbors.
You'll find the lowest rates from December all the way through August 2024, with plenty of availability in Australia's peak summer months. But no matter when you go, you should be able to easily find free nights for under 50,000 points per night.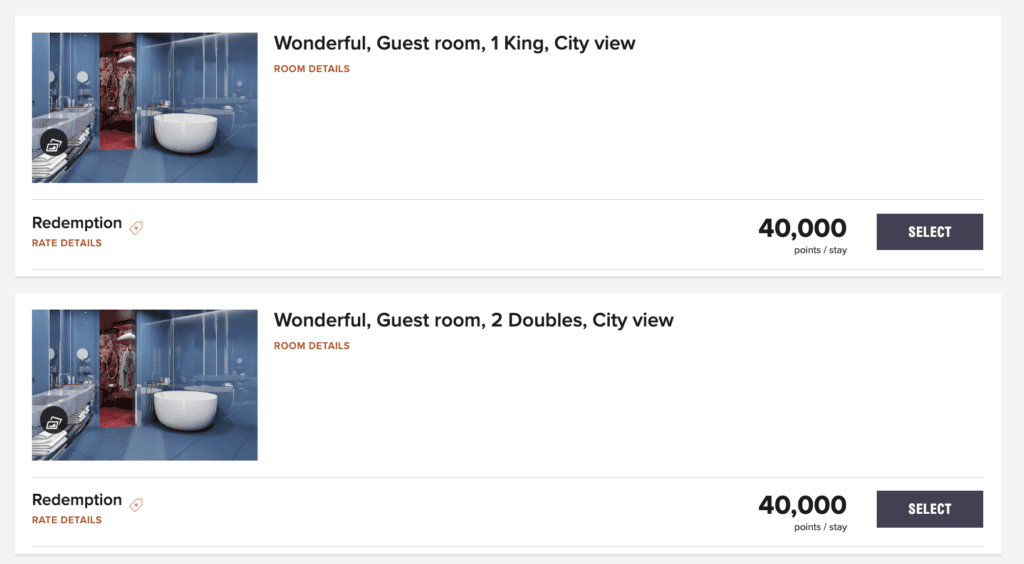 Marriott's dynamic award pricing means nightly rates are all over the map, from 40,000 points per night to as much as 70,000 points per night. The lowest rate books you into a city-view room. If you're willing to kick in a bit of extra cash (or more points) you can book directly into a larger guest room with better views.
Have a Marriott free night certificate issued from the suite of Marriott co-branded credit cards? That's also an option – and you can even kick in the extra Marriott points to cover the difference in the 35,000 point cap for using certificates from certain Marriott cards.
Don't have all the Marriott points you need to book? In addition to the slew of Marriott cards, Marriott is both a Chase transfer partner and an Amex transfer partner, too. While we wouldn't normally transfer points from cards like the *chase sapphire preferred*, or the *amex gold card* to Marriott, it could be worth it to get the final points you need to pull off this booking.
Thrifty Tip: The *marriott bonvoy brilliant* provides automatic Marriott Bonvoy Platinum Elite status, which provides you with free breakfast and a potential room upgrade during your stay. Trust us: Free daily breakfast can save you a ton of money.
Current W Sydney Award Availability
Thanks to Marriott's dynamic pricing, exactly how many points you'll need per night varies wildly from month to month and even day by day. But we're seeing plenty of cheap availability later this year into late 2024.
You'll find the best and cheapest availability from December through August 2024. Scan through the calendar (make sure you select "my dates are flexible" when entering your dates at Marriott.com) and you'll see the bookable dates. Here's a look at what's bookable as of publication.
Just head to Marriott.com and search for the W Sydney, selecting "Use Points/Certificates" before starting your search.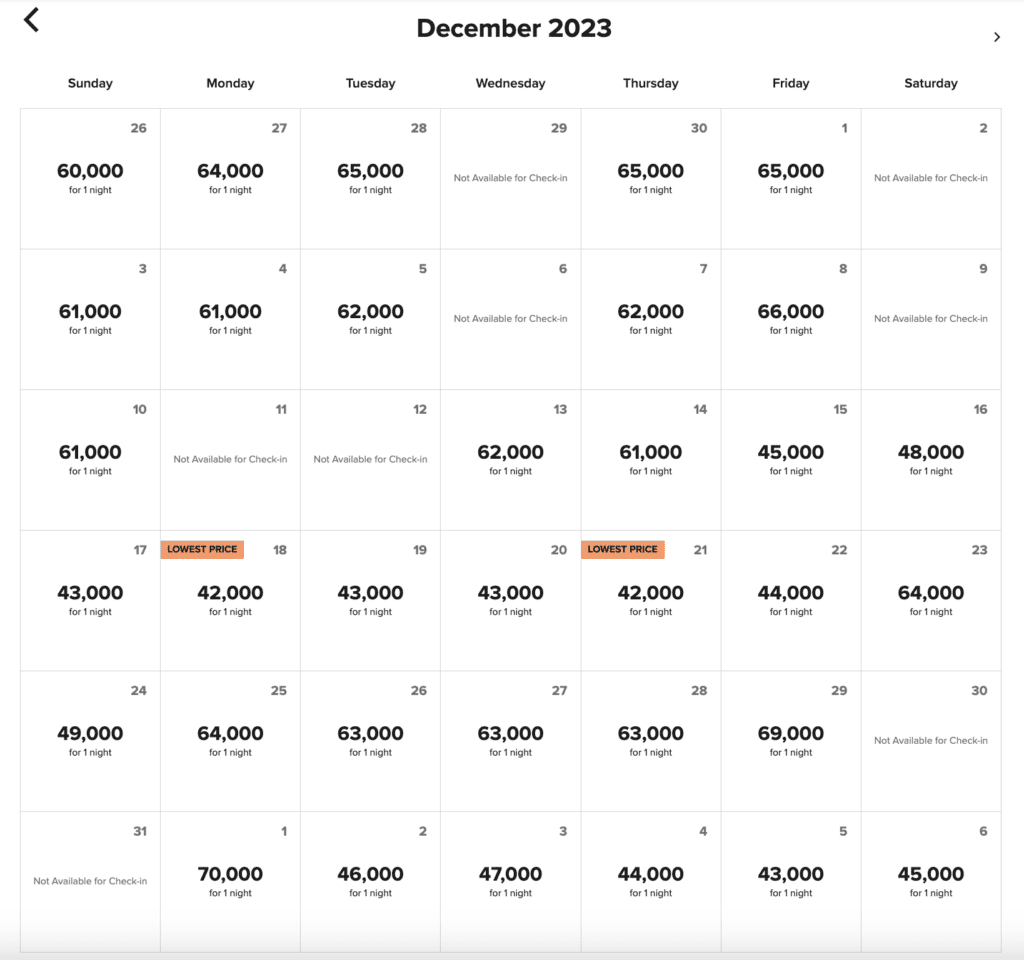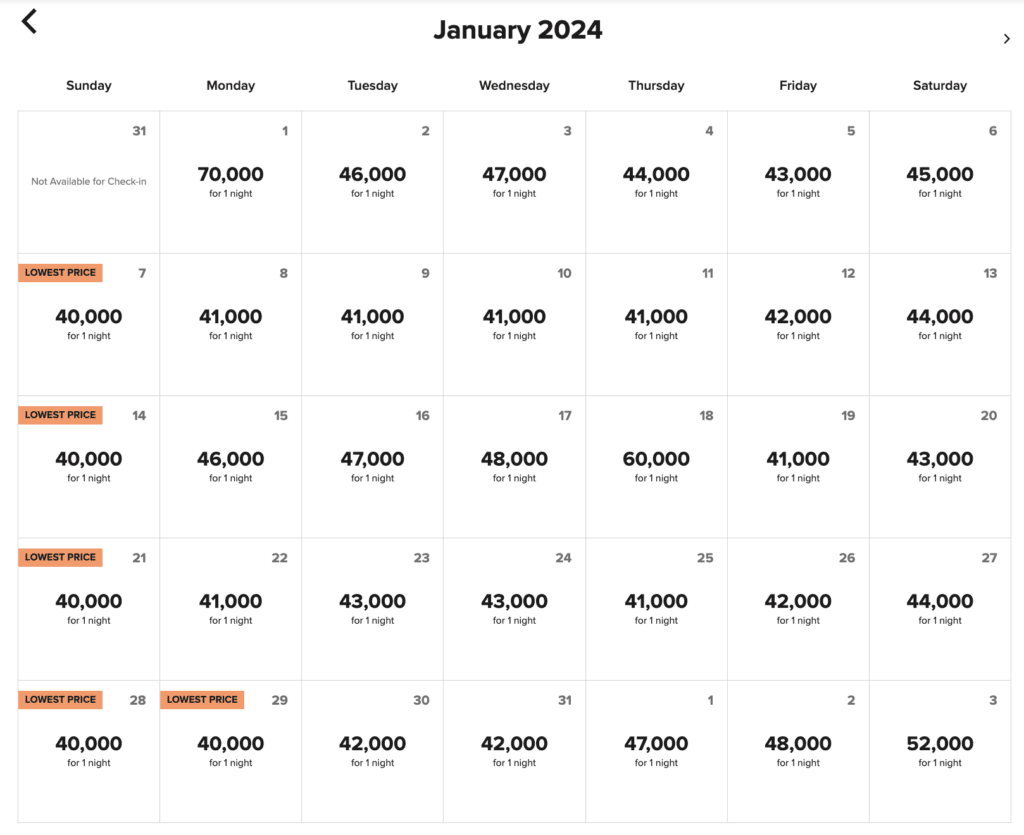 A First Look at the W Sydney
The W Sydney just opened, so our team doesn't have any first-hand experience staying at the property.
But if the official renderings provided by the hotel are any indication, it looks like a stunner and could be one of the best new options for hotel points bookings in Sydney. It's certainly got the W brand's signature, swanky style.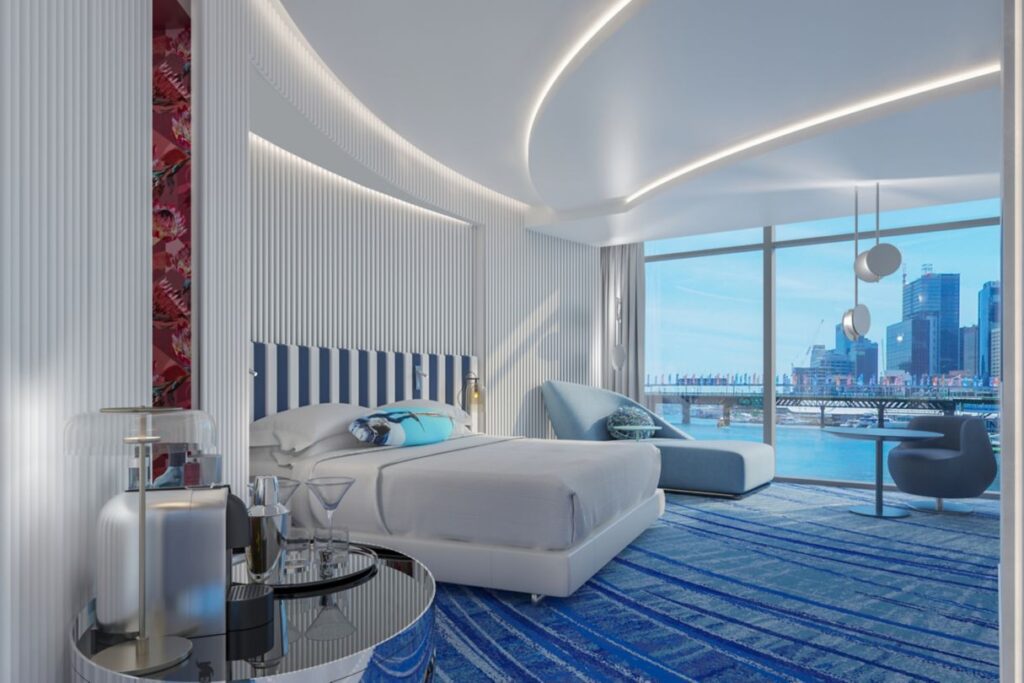 There's even a wet deck with a heated infinity pool on the property's 29th floor.

Bottom Line
Marriott officially opened its doors to its newest property in Australia: The W Sydney. And you can book it for as few as 40,000 Marriott points per night for your trip to Australia – even in the peak summer months of January and February.
It's a great deal for a brand-new property if you've got plenty of Marriott points and a trip to Australia on your list.
All photos courtesy of Marriott Hotels