UPDATE: This deal sold out around 4:30 p.m. CST – better luck next time!
The Maldives isn't "thrifty" by any means, but this promotion for one of the best properties in the most luxurious place in the world is too good to pass up.
TravelZoo is selling five-night vouchers for two at the Park Hyatt Hadahaa for just $2,495 – under $500 a night! You'll get your own private pool villa and free breakfast and dinner daily. But the best part is that you can choose your dates later on for travel through October 2022 – and it's fully refundable if you decide to cancel.
If heading to The Maldives is on your list and you want to save, this promo first reported by Inside Flyer is for you. The Maldives is already open to all global tourists. And considering these villa packages typically cost at least $1,200 a night, this is a steal to stay there.
But hurry to book this voucher – this promotion ends tonight!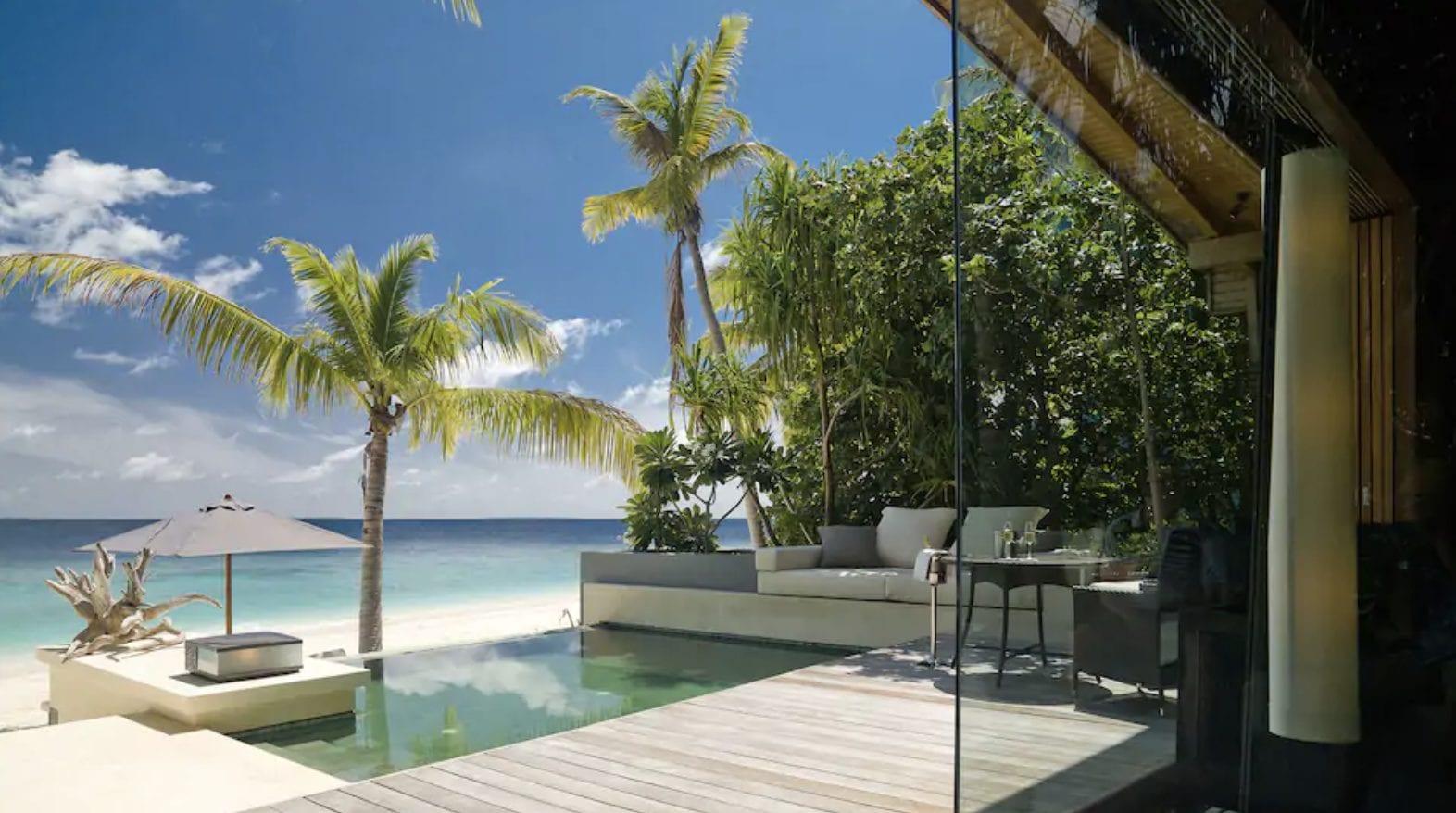 Here's what this promo package includes:
Upgraded Park Pool villa for two
Private plunge pool with beach access
Breakfast & dinner each day (lunch is not included)
Complimentary activities: sunrise & sunset yoga, cocktail hour on the beach, sea kayaks, snorkel gear, etc.
Roundtrip transportation from the airport to resort is not included ($520 per adult, $430 per child)
Read more: Do the Maldives Deserve a Spot on Your Bucket List?

Insane Flexibility for Future Travel Through 2022
The best part of this promotion? This is a voucher, which means you don't have to lock in your dates right away. Note that TravelZoo, the booking agency, suggests:
"You must call to confirm your dates with the hotel by Sept. 30, 2022 and we recommend calling as early as possible, at least 30 days prior to your stay, to avoid disappointment." 
Yes, that means you can lock in this cheap price and wait to choose your dates until summer 2022. This is the ultimate flexibility. And if you can't find dates that work for you or decide not to make the trip, this voucher is fully refundable through October 2022:
"Until the voucher's expiry date, Travelzoo will give you a full refund of your purchase if you can't find dates that suit you or you can't travel."
This is a risk-free way to cross the Maldives off your bucket list at a big discount … for travel as far out as fall 2022!

Promotion Details
These are a few other need-to-know details on this voucher promotion.
The minimum stay is five nights, but can be extended for $499 per night.
This rate is valid for one or two guests per room.
You can add a third adult for $265 per night, which includes breakfast and dinner.
Travel between Dec. 1, 2020 and Oct. 30, 2022.
Blackout dates: 1/1/2020, 12/22/2021 – 1/4/2022.
For 1/5/2022 – 2/28/2022, an additional $100 per room per night will be added.
Bottom Line
There's probably no better way to cross the Maldives off your bucket list risk-free for a future trip – as far out as 2022.
But this offer is only available today – book that voucher now, and plan your trip later! View this promotion and book here.
All photos courtesy of Hyatt