You learn a lot about the world when you find cheap flights for a living, and in the last year as a Thrifty Traveler Premium flight deal analyst, I've learned just how little I actually know about some of the wonders of this planet.
As a lover of maps and someone with expertise in the travel world, I continue to be amazed at the new places I find as I search the globe for cheap flights. From domestic destinations I'd scrolled past a thousand times, to the farthest-flung Indian Ocean archipelagoes that were never in my wildest dreams, finding a new place on this rock we call Earth is a true delight.
Here, I want to share with you those places that I found while searching for Thrifty Traveler Premium flight deals. If you're anything like me, maybe you'll add one or two to your list.
And for those of you who already knew about these incredible travel destinations: Congratulations! Write us a comment on this story or send me an email to tell me how your trip was. We're always looking for insights on places like these from world travelers like you.
And for the haters…yeah, you. You're probably thinking about how stupid I must be not to have heard of Mauritius or Roatán. Well, hate away! Because as you read this, I'll be sitting on a beach in Zanzibar, and I promise I'm not thinking about you…
Zanzibar is also one of these places I didn't think was real until I started writing flight deals.

Curaçao
It's not that I'd never heard of Curaçao at all, it's just that I had no idea that it was such a tropical, interesting island destination.
My preconceptions of Curaçao stem from one thing: The Little League World Series. The always scrappy Curaçao little league team always made waves in the tournament, but that's where my knowledge of the country ended.
I did not picture this:

Curaçao is one of the ABC Islands (Aruba, Bonaire, and Curaçao) located just off the north coast of Venezuela. The Dutch Caribbean island is known for secluded beach coves like the one pictured above.

Curaçao is also known as a snorkeling and scuba destination with sprawling reefs and tons of marine life. If I took this trip, I'd grab a boat reservation and make a day trip over to Kelin, or "Little Curaçao". It's an island with insanely clear, blue water about 15 miles from the main island. In many cases, you can book a roundtrip boat ride for about $100.
And here's the cheap flight that sparked my renewed interest in Curaçao.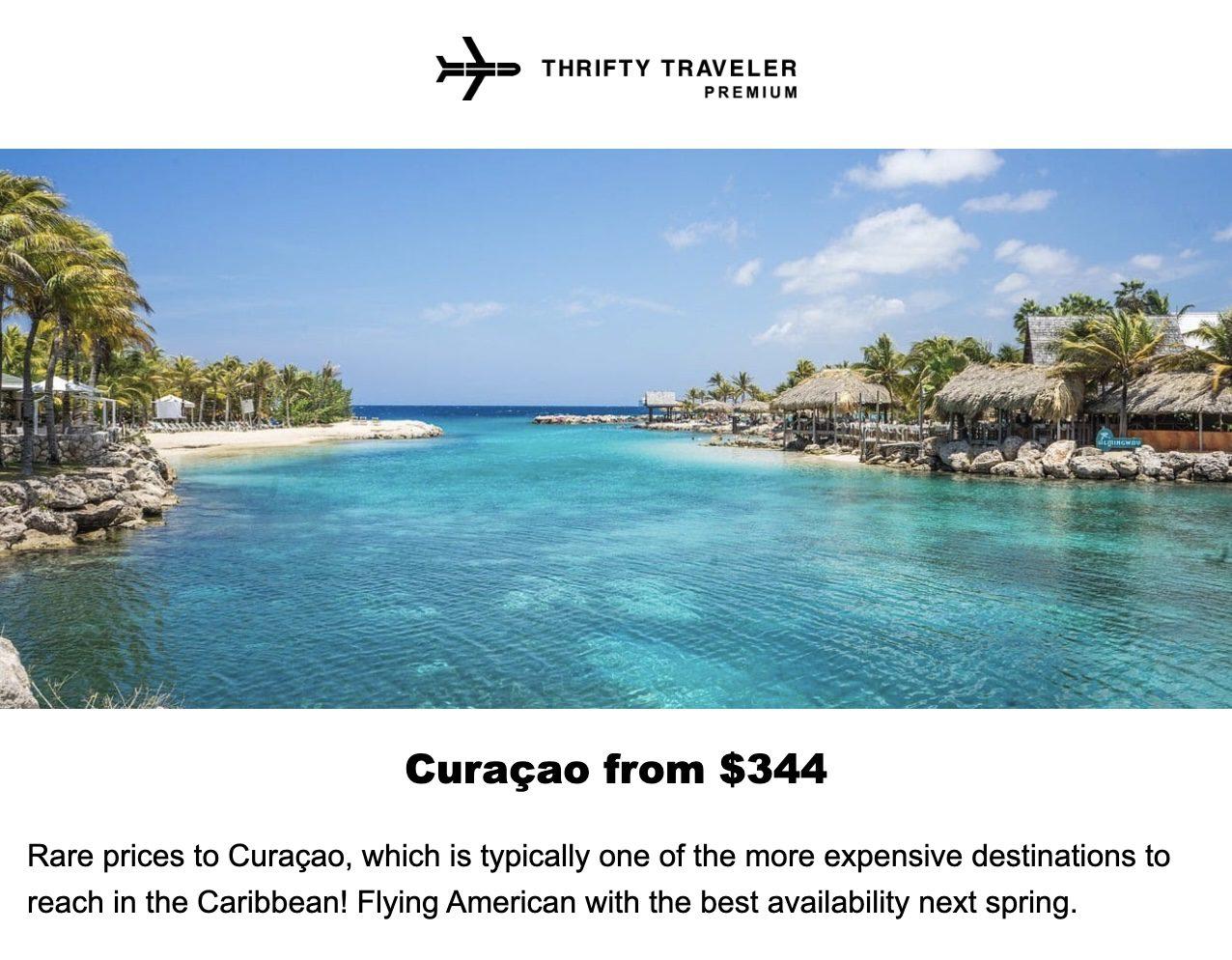 Aruba deals pop into our Thrifty Traveler Premium members' inboxes all the time, but we haven't seen a Curaçao deal since I started working at Thrifty Traveler over a year ago. That's because it's typically hard to find a cheap flight. But American Airlines is trying to put butts in seats on those routes, and you could be that butt!

With fares in the $300s and an especially low $424 fare from Minneapolis, we hope subscribers booked this deal!
Seychelles
No really, this is a place! The Seychelles Islands (there are technically 115 of them) are off the coast of East Africa, somewhere between the Maldives and the African continent.
It's known for its rainforests and beaches, making it a perfect honeymoon-style luxury getaway. But it also has these unbelievable-looking rock formations lining its beaches.

As you can see, the Seychelles islands aren't really that close to anything. And that used to mean cheap flights were hard to come by.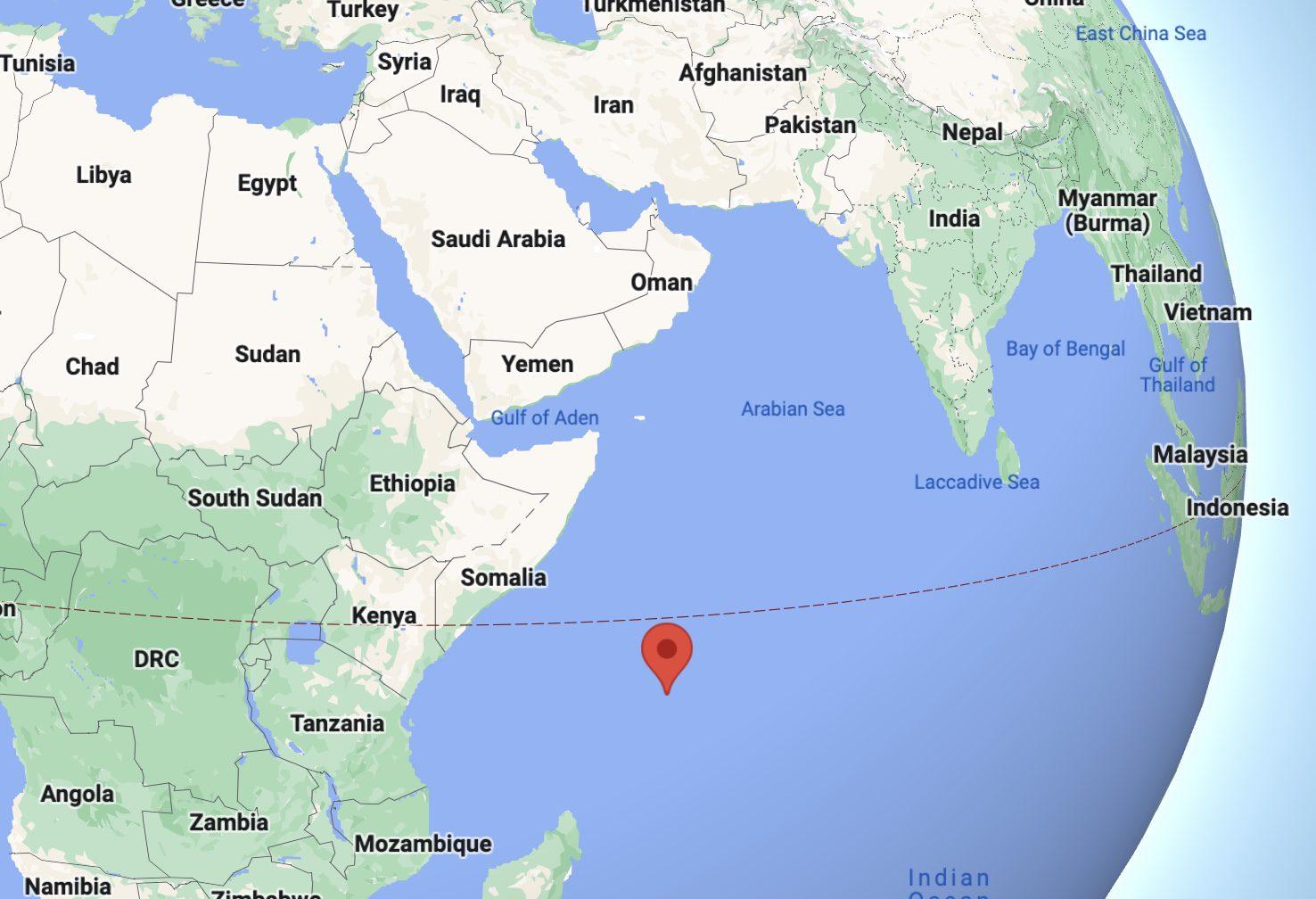 But thanks to the rapid growth of air carriers in the Middle East like Emirates and Qatar, quick connections from the United States to the Seychelles are much easier than they used to be. And that's lead to some fantastic fares, so you can visit a chain of islands most of your friends can't pronounce and definitely can't pick out on a map.

These flights are marvelous. The best airline in the world, Qatar Airways, with one-stop, from the Midwest to paradise, for under $800 roundtrip. Pretty spectacular.

When I learned about the Seychelles for the first time, I'll admit I got a little obsessed. If you're going to do the same, don't make the same mistake I did and spend 15 minutes staring at the booking page. Go for it! It seems like an unforgettable place.
Mauritius
When we send out our Thrifty Traveler Premium flight deal email alerts, a lot goes into them. First, we find the deal, we dig into the fares to make sure they're good, we research the destination, and then we double and triple-check everything before we send it to your inbox. Our Chief Flight Deal Analyst Jon Shalbetter asked me to check over a deal to a place called "Mauritius" about six months ago.
"What and where on earth is Mauritius?"
I did some quick and dirty research so as not to embarrass myself in the moment, but I haven't stopped thinking about it since. I mean…look at it…

This is one of the most remote flight deals we've sent out, as Mauritius isn't within 1,000 miles of anything. The closest land body is Madagascar, which is, itself, an island in the Indian Ocean.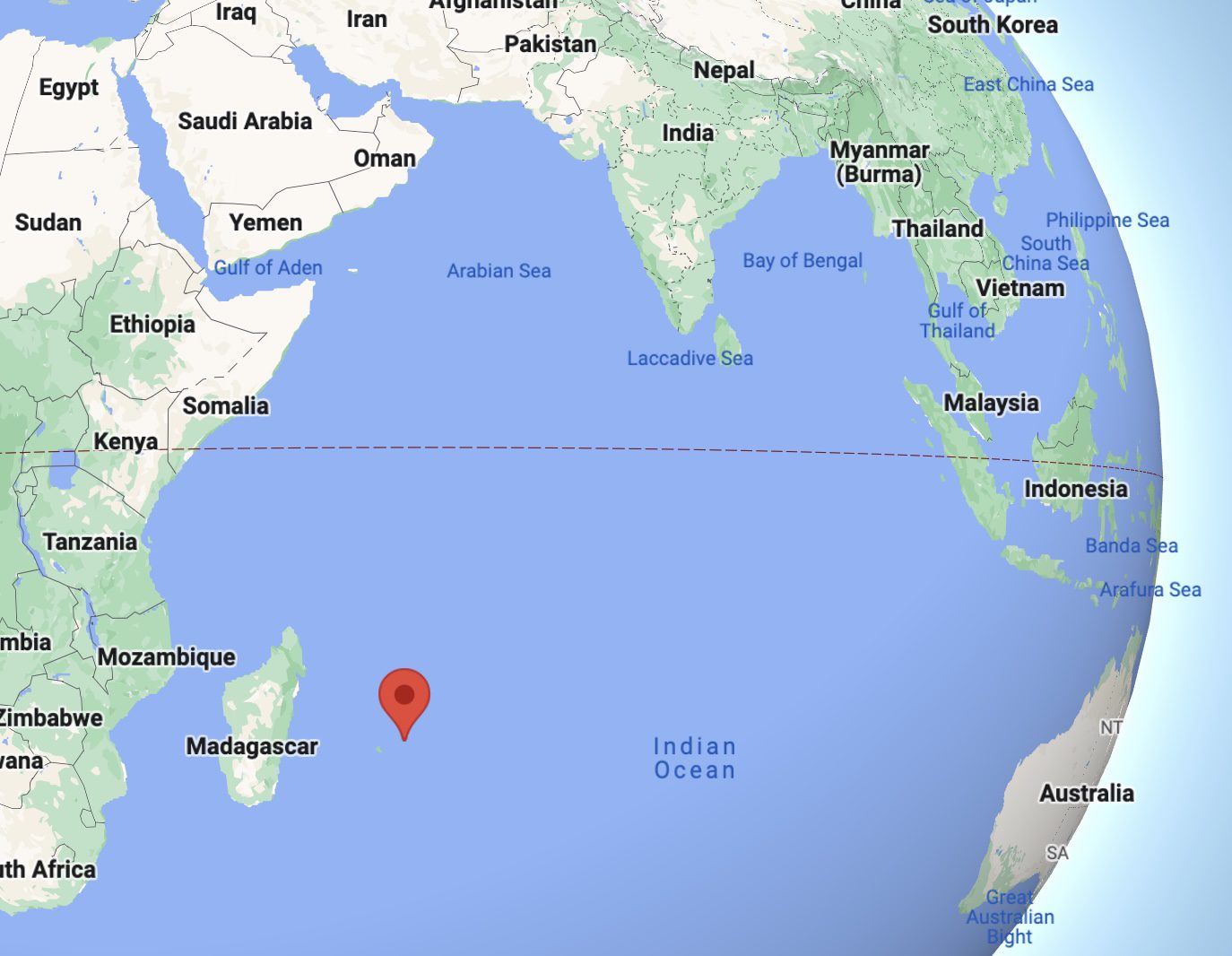 But if you can get over how insanely far away Mauritius is, you can start to see why it would be such a spectacular place to visit. Crystal clear waters with mountains jutting straight up from the sea overlooking the ocean.
Mauritius is an independent nation that spans about 2,000 square miles, but in those miles are lagoons, miles and miles of mountainous hiking trails, and lush, untouched rainforest.
Being so far away, many Americans (myself included) probably wrote off Mauritius as a place you could travel to for cheap. That changed this year, though.

This deal, according to our calculations, was about 70% off the usual price! That's a one-stop itinerary from Boston (BOS) to Mauritius (MRU) for less than $700. That's 24 hours of travel for that price! What a whirlwind adventure.


I went from never having thought of Mauritius for one single second in my life to thinking about it nearly every second since. I hope I just did the same for you.
Roatán
Honduras never really reached my radar as an interesting travel spot. I really don't know much about it at all, and that's doubly so for its island paradise called Roatán.
Just a little bit off the north coast of Honduras in the Caribbean is the archipelago of Roatán, where you can bask in the sun, explore the coral reefs, zipline, deep-sea fish, or do anything else you could possibly imagine on a beach getaway.

From the Honduras mainland, you can grab a short ferry ride over to the paradise island, but you can also fly directly onto the island from the United States. No Central American connections are required to reach this beach destination.

Lately, we've seen the normally rare Roatán flight deal rear its beautiful head.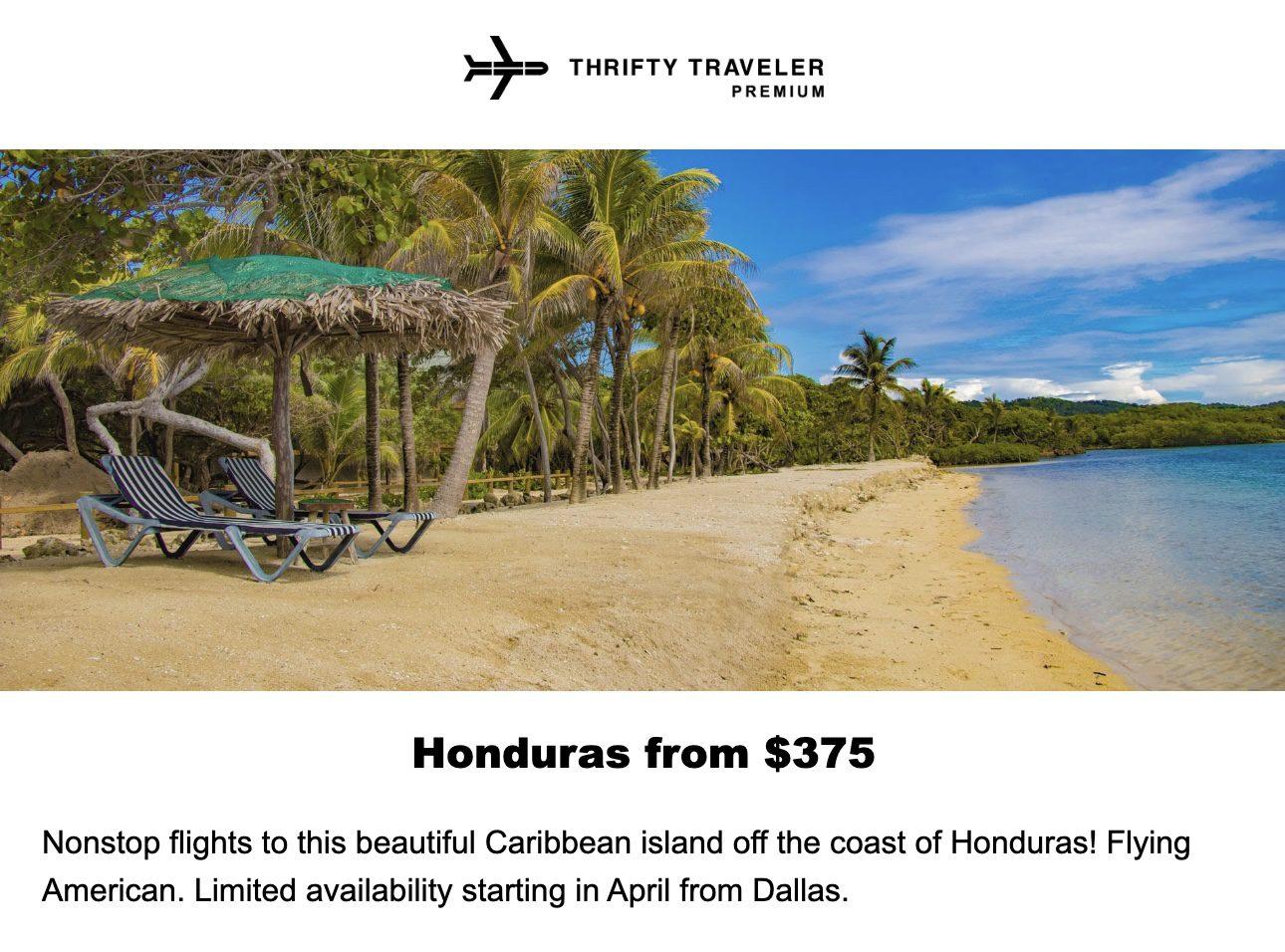 Coxen Hole is the name of the town where the Roatán airport resides, and with some super cheap nonstop flights from both Miami (MIA) and Dallas (DFW), American Airlines flyers can get there lickety-split.

Roatán seems like the perfect Caribbean island for my taste. It's less sought-after than the Bahamas and the Virgin Islands, meaning I'm much less likely to be a shuffling American in a sea of shuffling Americans. It's earned a spot on my list, despite me never knowing about it just a few months ago.
Yuma
Honestly, I'm pretty embarrassed about this one. Yuma is in the United States…c'mon, Gunnar.
As a northerner and somebody who grew up in the midwest, I assume I'm not completely alone in thinking that the expanse of land between San Diego and Tucson was an inhabitable desert devoid of life. My preconceptions were, of course, completely wrong as I dug into some cheap flights to a place called Yuma.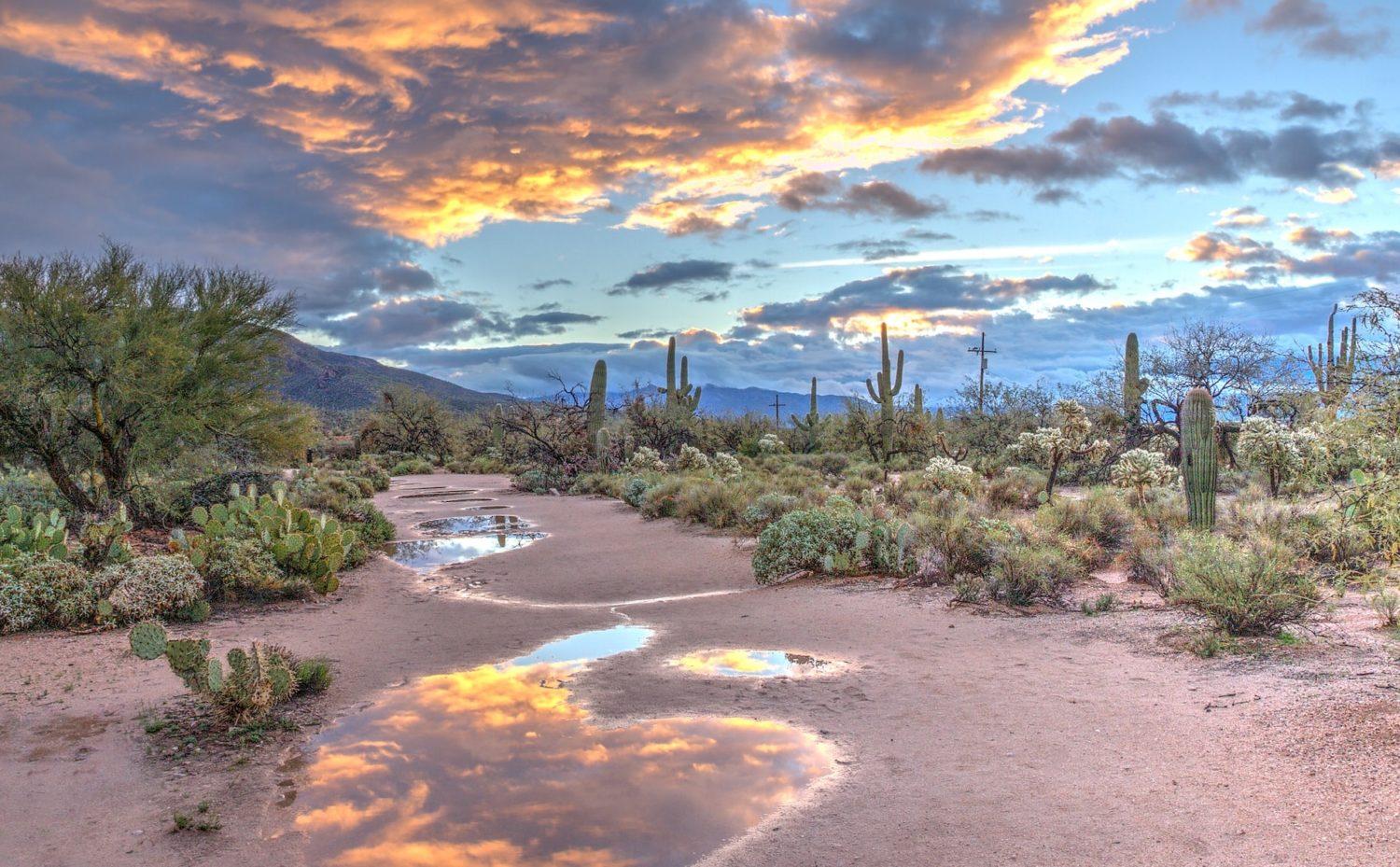 Did you know, for instance, that Yuma is the sunniest city on earth? 310 days of sunshine a year! I don't think we've hit that mark in the last three years up here in Minneapolis.
Plus, located on the Colorado River and amidst the desert dunes, Yuma has tons of riverfront action, including museums, parks, and cultural heritage centers, like a preserved wild west-era prison.

Because of its location, it's not the easiest spot in the United States to get to, meaning flight deals straight into Yuma Airport (YUM) are crucial if you want to experience all of that sunshine.

Over the last few months, we saw the dam break with cheap flights to Yuma. And when we put this deal together, I learned all about the charming border city with endless sunshine.


This fare especially caught my eye. Boise is one of my favorite cities in the country, but it's not getting 300 days of sunshine – I promise you that. If a little vitamin D is what you need, check out Yuma as an off-the-beaten-path destination this year or next.
Malta
I had seen Malta scrolling for flight deals throughout Europe, but I had never seen Malta until I dug in. I kind of wish I never had, because my list is getting a little unruly as it is.
But the Mediterranean island of Malta would make for the perfect European vacation. The island appears to be almost annoyingly charming. I can picture myself having a long lunch on this patio overlooking the Mediterranean Sea.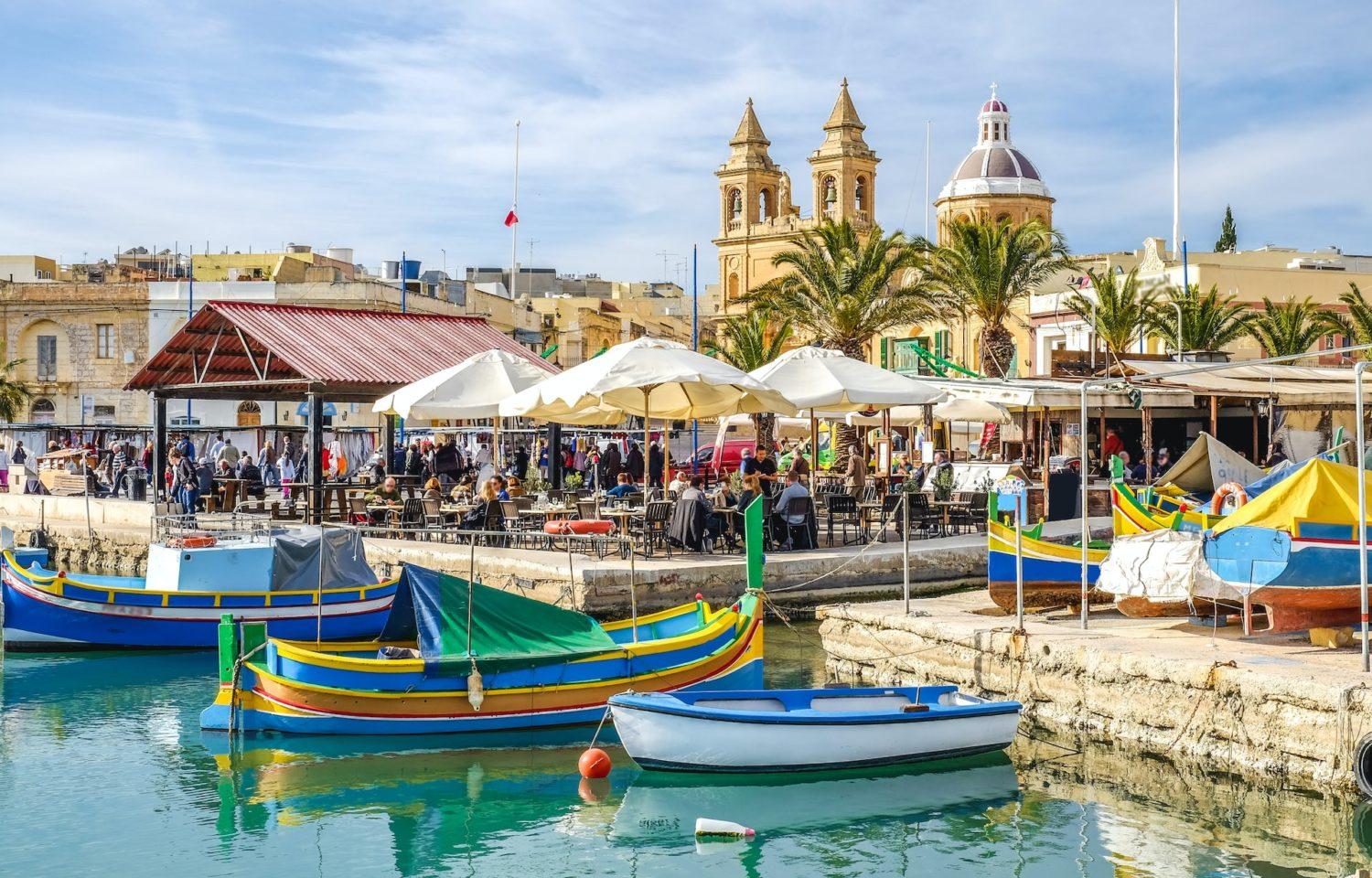 Malta is just off the southern coast of Sicily and is due east of Tunis. It's secluded and hard enough to get to that you won't be fighting hoards of travelers like in nearby Greece or Italy, but it's been inhabited for centuries, meaning it has the infrastructure to give you a comfy trip.

Malta is an archaeologist's dream, with some of the oldest ruins, fortresses, and temples on earth. A trip to Malta is the perfect balance between intellectual curiosity and a summery paradise.
Odds are, you were already picturing Malta when you were thinking about a Mediterranean trip. So let's get you a cheap flight.

Over the last few months, we've dug up Malta fares flying Turkish Airlines, Delta, Air France, and KLM. This latest one included some United fares, too, though.

Flying United partner SWISS (and bookable through United), you could get from the west coast of the U.S. to that patio in Malta in about 15 hours – and for less than $600.
Save me a seat and order us a round of Cisks. I'll see you out there!
San Andrés Island
I was pretty surprised to learn about Colombia's San Andrés Island because I thought I had a pretty good grasp of Colombia in general. I assumed Cartagena was the beach town, but there's one better if you're looking for a secluded getaway.
San Andrés is home to some super dreamy beaches and a quieter atmosphere than some of the more popular beach towns around the Caribbean. Johnny Cay, an even smaller island off the north coast of San Andrés comes incredibly highly recommended as a white sand paradise and as a world renown scuba diving destination.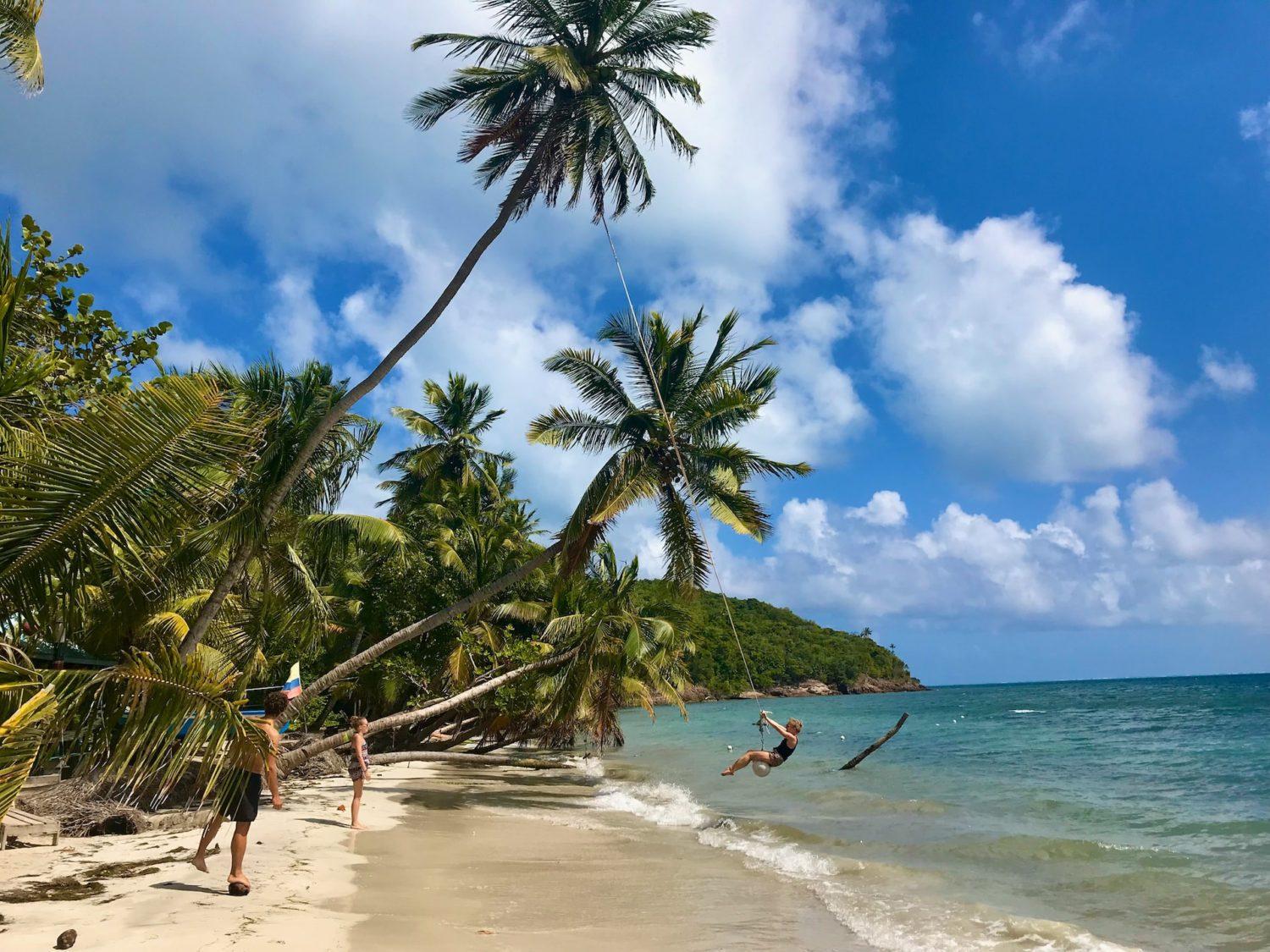 San Andres is located many miles off the east coast of Nicaragua and is, therefore, not a super convenient place to get to with international connections. We wouldn't wish Nicaragua or Colombian connections on most travelers, which is why we were so excited to find the cheap flights we did.

We dug up this San Andrés flight deal just a few weeks ago featuring one-stop itineraries through Miami (MIA). If you're looking for a winter escape to a sunny island, San Andrés should top your list already.

And look at this list of departure cities! From Cleveland (CLE) to Richmond (RIC), you could grab the San Andrés fare of a lifetime.

Let your friends go to Florida or Jamaica for the fifth time while you go someplace they've never heard of for your next getaway.
Bottom Line
There you have it: Me, a so-called travel expert, didn't know any of these places existed until the flight deals led me there. I'm so grateful to know them now because nearly all of them have made my travel bucket list.
Just because someplace is so remote and anonymous that you haven't heard about it, doesn't mean that it has to be expensive to get there. I hope that my naivety either gave you a chuckle or sparked some interest in one of these destinations for you, too!