If you had to pull a hoodie or sweater out of the back of the closet this week, chances are your mind is drifting off to a warm beach somewhere. Follow that impulse: Start honing in on your winter escape right now.
Far too many travelers wait until the dead of winter to start scheming their winter escapes. But the data shows that the best deals are right around the corner – and the cheap flights we're already sending to Thrifty Traveler Premium members prove it. So yes, you really should start looking to book your winter escape. 
Whether it's a long weekend in Florida for under $150 roundtrip, an unplugged retreat in Turks and Caicos thanks to a $281 flight deal, or a week in Maui for 20,000 Delta SkyMiles or less, there are astonishingly cheap winter fares already popping up.
When to Book Winter Flights
Whether you're planning a winter getaway, a trip for the holidays, or a flight next summer, trying to pick the right time to buy your flights to get the best price can feel impossible.
The reality is that flight prices are unpredictable – they're constantly changing, minute-by-minute. Just like there's no best day to book flights, there's no ironclad rule on how far in advance you should book. The best time to book is when you find a cheap flight …and that can pop up at anytime.
But now we've got some solid guidance from Google Flights thanks to five years of data that can help you pinpoint the best time to book, depending on when (and where) you're traveling.
For domestic flights in the U.S., Google's data shows that prices are their lowest 21-60 days before travel. On average, prices hit their absolute lowest for a domestic trip 44 days before departure. So if you want a January getaway somewhere in the southern U.S. to escape the cold, that means you might find prices are at their lowest between October and December.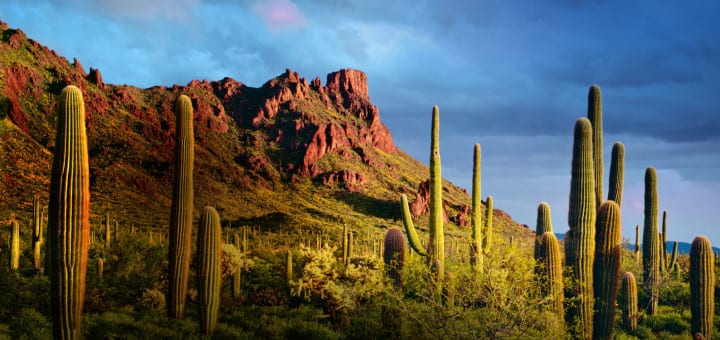 Long, long before then (like right now) you should set a Google Flights price alert (or a few) – and even consider booking if the price seems right. You can always rebook the flight and pocket a voucher if prices drop. Just be sure to skip basic economy fares to retain that flexibility.
But if you don't like what you see, set a calendar reminder for sometime in mid-October to start looking for cheap fares. And that's just for domestic flights this coming winter.
If you've got your eyes on Mexico or the Caribbean, Google Flights' data suggests you'll typically score the lowest prices between 37 and 87 days before departure, on average – with prices bottoming out around 59 days beforehand. If you're following those numbers, you'll want to start looking for your January getaway to the Caribbean sometime towards the end of October, with the best rates likely appearing in November before the best rates disappear in early December.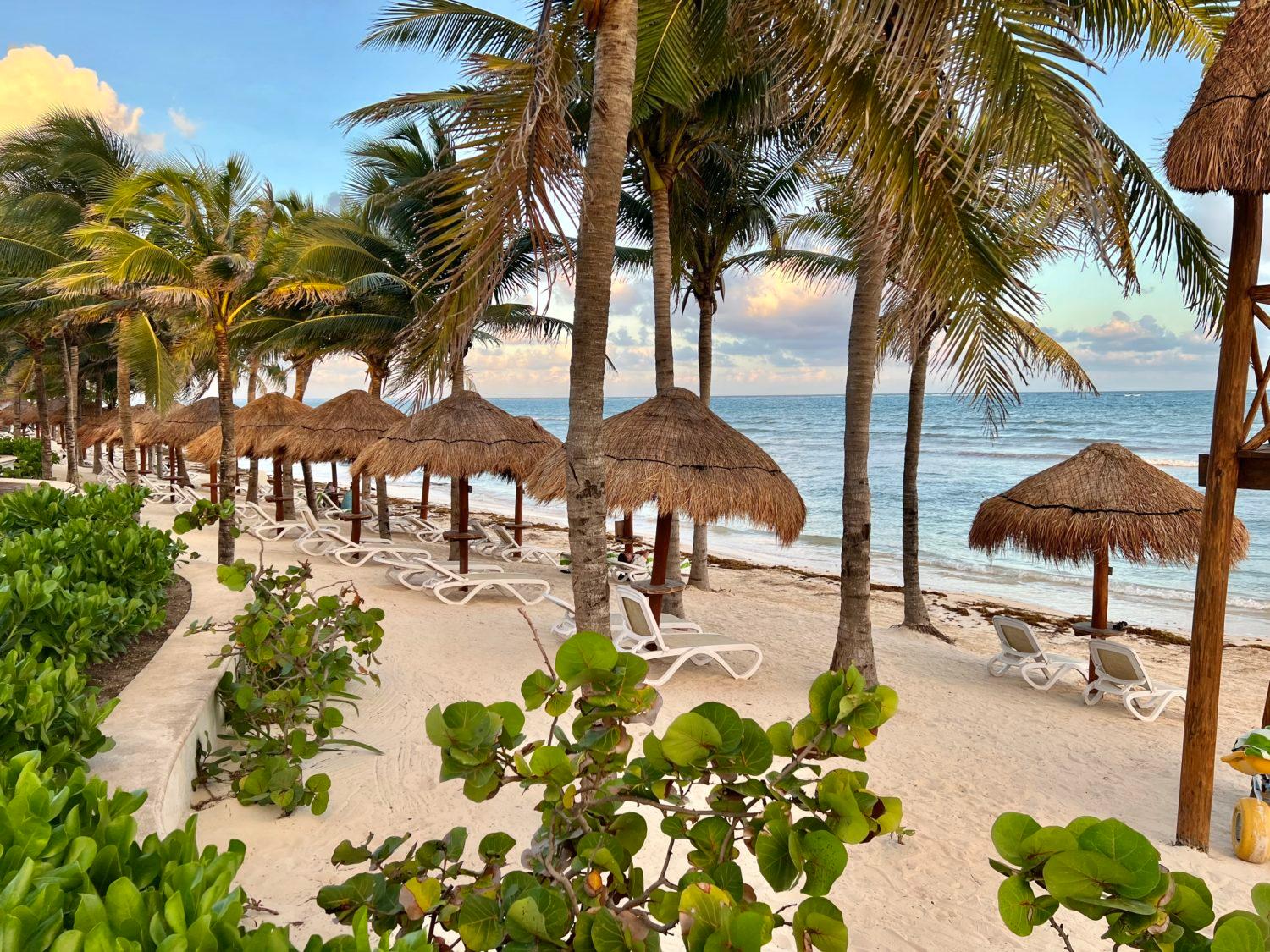 But where should you look? A few destinations stand out as stellar options to escape the cold this coming winter.
Where to Beat Winter
If only there was a service or tool that could alert you when prices drop from your home airport to some of the best winter getaway destinations…
Too cheeky? Sorry. But our Thrifty Traveler Premium flight deal team is constantly scouring the globe for the best fares to the destinations near and fare. We've sent dozens and dozens of winter 2023 flight deals to our subscribers over the last few months, but here are a few highlights.

Miami is a perfect option for an quick and cheap escape from winter in the northern U.S. Though it's an American Airlines hub, almost every airline in the country flies in and out of both Miami (MIA) and Fort Lauderdale (FLL) – and that's a recipe for big savings for travelers.
Just a few miles away sits a quieter string of islands that many consider paradise. The Bahamas are probably already on your list, but I'd bet many of our subscribers are scratching it off this winter thanks to this deal with flights as low as $266 roundtrip. From Buffalo (BUF) and Toronto (YYZ) to Thunder Bay (YQT) and Las Vegas (LAS), it felt like everyone got a crack at this deal to the Bahamas (NAS).

But there's an even more secluded island you can burn a week of winter on this year. I'll admit that Turks and Caicos always felt to me like someplace I could never afford to visit. The country just sounds expensive. I was wrong.

Very wrong. This was the lowest fare on the latest Turks and Caicos (PLS) flight deals. But you could get there from dozens of U.S. cities for under $400 this winter, which is still a steal for this coveted Caribbean hotspot.
The Cayman Islands take on a similar vibe to Turks and Caicos. They seem expensive, but don't have to be. These flights to Grand Cayman are a perfect winter escape. Go spend a day on Seven-Mile Beach and have the ocean wash away your worries. Flip a $20 bill to the neighbor kid to snow blow your sidewalk while you're gone and you're good!

Let's head west from the Caribbean and head to Central America, where the country of Costa Rica awaits.
The best part of Costa Rica is that you can have two trips in one. If you prefer hiking through the mountains and rainforests in search of rare wildlife and some jungle thrills, you've got that in the Guanacaste Region. But if you want a sand-and-sun-soaked R&R trip, the beach towns of the west coast (I loved visiting Nosara in 2018) are the perfect fit.
Just a few days ago, we dug up these nonstop fares to Costa Rica for under $380 roundtrip, including some of the lowest fares we've ever seen from Minneapolis-St. Paul (MSP) and New York City (JFK).

Let's come back to the U.S., where the Southwest offers some idyllic winter escapes. Pack your hiking boots and explore the mountains. Pack your golf clubs and hit the links. Pack a swimsuit and lounge by the pool. I don't care what your interests are, I bet I could plan you a great week in Arizona. And with fares as low as $117 for a winter trip in and out of Phoenix (PHX), you can hardly afford not to.

Phoenix is landlocked, but we can get you to the ocean, too. San Diego's appeal is undeniable: It's 80 degrees and sunny almost every day of the year. Take one of these flights and improve your temperature by 80 degrees (or more…) to beat winter.

But there's something better than flights that cheap – fares that cost you next to nothing … especially to Hawaii. Even a small stash of Delta SkyMiles could get you to Maui (OGG) and back this winter thanks to this Delta SkyMiles flash sale we sent to Thrifty Traveler Premium members just a few weeks back.

These ultra-low award rates are gone now – hop on the next deal with Thrifty Traveler Premium!
Some of those rates are insanely low! Our home base of Minneapolis (MSP) clocked in at 29,000 SkyMiles roundtrip! Unheard of! But how about Eugene, Oregon (EUG), or St. Louis, Missouri (STL)? A winter escape like this isn't out of reach.
Bottom Line
You are in control of the upcoming winter … but it's time to get moving on your planning. Data and recent flight deals show it's almost time to start booking your winter trip.
There are tons of cheap flights to the best places to beat winter. Take it from me: Shoveling snow is much more palatable when you have a sunny beach waiting for you around the corner.