With travel still hurting way back at the start of 2021, American Express added a slew of massive Amex Offers that essentially gave cardholders up to $100 in free shopping from Home Depot, Best Buy, Wine Insiders, and more on the Platinum Card® from American Express. And there was also a new monthly $30 credit for PayPal, too.
Those offers and credits were part of a massive push to keep cardmembers happy during the travel downturn. But each of them is only available to use through June 30, 2021, which means you've got until next week to put them to use. Don't use them up in time? You'll lose them. Plus, there are some longstanding money-saving perks you'll want to put to use before they disappear.
Here's a closer look at each money-saving offer and how you can maximize them before they expire next week.
Home Depot & Best Buy Amex Offers
There is an Amex Offer to get a $50 credit when making a purchase of $50 or more at Home Depot – and you can use it twice. There's an identical Amex Offer for Best Buy. You may also see a $30 offer when spending $30-plus at Wine Insiders, an online discount wine vendor. And there's a $50 back offer for a $50 purchase from meal kit service Home Chef.


Like all Amex Offers, these were targeted – and it seems that many new Amex Platinum cardholders who opened their accounts after Nov. 1, 2020, were not eligible. If you haven't already added them to your card, they may no longer be available. Just log into your Amex account and scroll through the offers to see what you can find – and be sure to check offers already added to your card to make sure it's there.
After you add these offers to your card, all you need to do is make a qualifying purchase on your Platinum Card to trigger them. Some of these offers have some restrictions that could make that trickier, so be sure to read the fine print and ensure your purchase will qualify.
While there are two separate $50 credits for Best Buy and Home Depot, in our experience, it's easy to use them with one larger purchase. Our editor Kyle made a single purchase of more than $100 at both Home Depot and Best Buy, and in both cases, the full $100 in credits kicked in automatically.
This offer came on the heels of last year's excellent Amex Offer for purchases at Dell, giving you $100 back after spending $100 or more.
Amex Offers are always coming and going, but these are some of the best we've ever seen. So make sure you use them up by June 30, or they will no longer be available.
How to Find Amex Offers
If you haven't used Amex Offers before, simply log into your American Express account and scroll down near the bottom of the screen and there should be a box called Amex Offers & Benefits (this is available through the Amex mobile app as well).
If you see an offer you like, just add the offer to the card and make a qualifying purchase at that business with your card. You should receive a statement credit for the offer within a few days of making a purchase – if not immediately.
Not familiar with Amex Offers? See our complete guide to using Amex Offers.
Up to $30 PayPal Credit for Amex Platinum Cardholders
This Offer is now expired
American Express kicked off 2021 with a brand new up to $30 monthly credit for PayPal on the Platinum Card. It's been available every month since January, but June will be the last month it's available. Add up those six months, and you could have earned up to $180 back through the first half of the year when you charge PayPal expenses to your Platinum Card.
If you haven't used the benefit yet, all you need to do is add your Platinum Card as a payment method in your PayPal account and make a purchase at one of the millions of retailers that accept PayPal. Once that charge posts to your account, Amex will automatically issue a statement credit up to $30.
As long as you make your purchase by June 30, it will qualify for one last credit, so don't forget to use it up.
Up to $50 for Saks 5th Avenue
This isn't a new benefit brought on by the pandemic, but it's still worth putting to use.
Since 2018, Amex Platinum Cardholders receive up to a $50 statement credit to make a purchase at Sak's Fifth Avenue twice each year. You'll get one credit to use between January 1 and June 30, and another up to $50 to use from July 1 through December 31.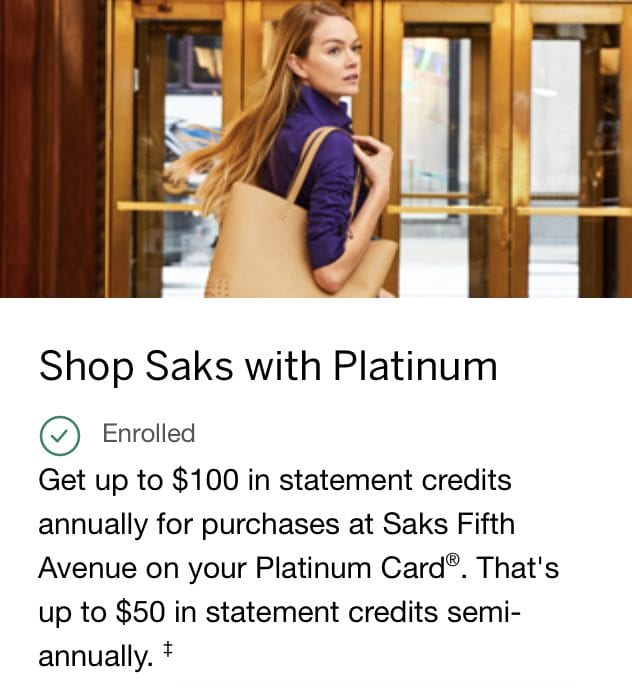 Again, this is a use it or lose it credit. If you haven't used your first $50 this year, you'll have until next week to make a purchase.
Need some ideas? Check out 10 Items to Buy with Your $50 Saks Statement Credit.
Up to $200 for Purchases at Dell
If you hold the Business Platinum Card from American Express, you'll be eligible to get up to $200 back twice each year for purchases made at Dell.com. Like the Sak's credit on the personal Platinum Card mentioned above, cardholders will get up to a $200 statement credit to use from January 1 through June 30, and another up to $200 to use from July 1 through December 31.

You might be seeing a pattern here. The credit is another use-it-or-lose-it benefit. So if you haven't spent your $200 by next week, it will be forfeited.
Bottom Line
If you hold the Platinum Card from American Express, there is a lot happening next week. Make sure you have used up all your credit (both temporary and permanent benefits) before they expire. Don't let them go to waste!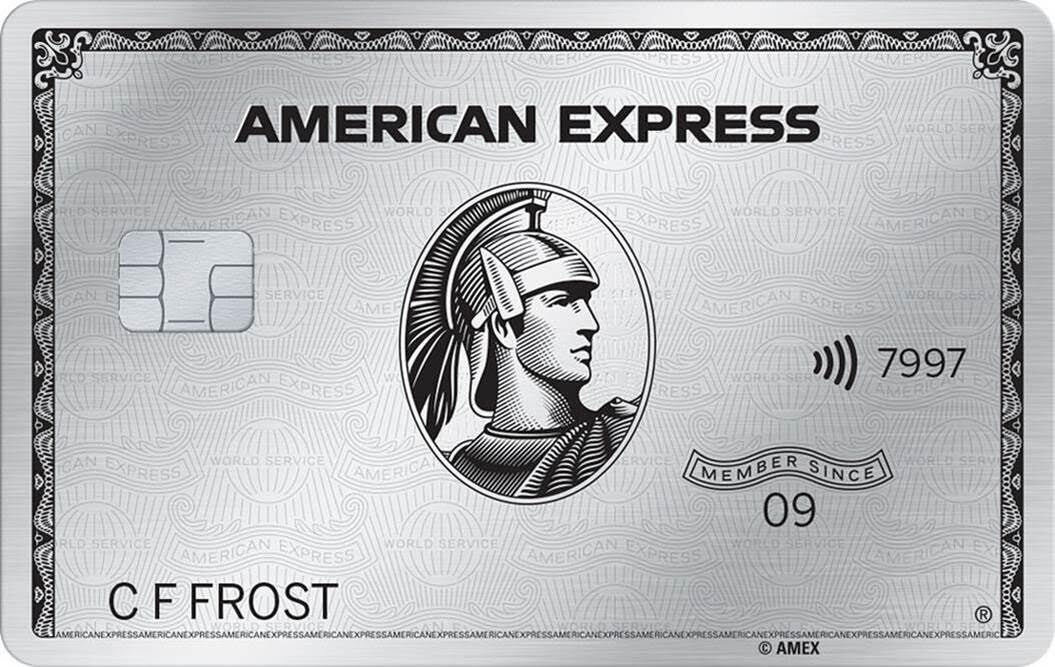 Click Here to learn more about the Platinum Card from American Express