Having Black Friday deal paralysis? Not sure where to start to find the best deal on the travel gear you want? We're here to help.
There are tons of Black Friday deals on luggage, technology, accessories, and more today. So we've put together this guide rounding up all the best Black Friday travel gear deals to help you out.
And there are aways to save even more. Rakuten is offering an outstanding 12% to 15% cashback at hundreds of stores today for Black Friday – plus, you can earn an easy $40 cashback for your first purchase through Rakuten. If you're shopping through Amazon, be sure to check Amazon's Black Friday page, see if you're targeted for this huge money-saving promo via American Express, or even another to earn 6x points on your purchases.
Without further ado, here's our list of the best travel gear deals for Black Friday 2022.
Electronics & Other Travel Accessories
Apple AirPods Pro (2nd Generation) for $199
You can currently snag a pair of Apple's brand new, second-generation AirPod Pros for just $199.99. That's 20% off the regular price, and the best price we've seen for Apple's newest and best Bluetooth wireless headphones that promise better noise cancelation and longer battery life.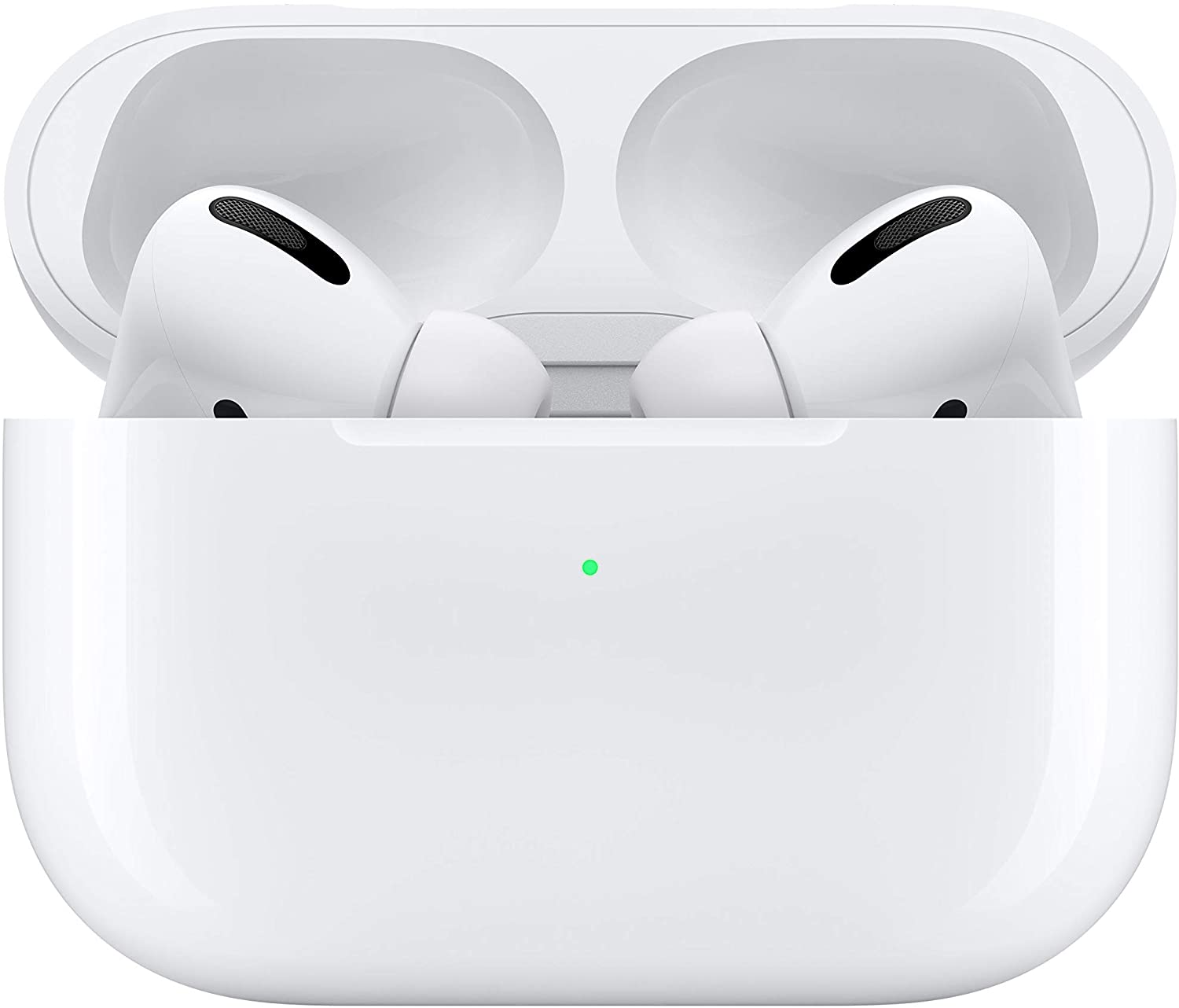 Buy them on Amazon for $199.99 (was $249)
These AirPod Pros are a step up from the originals. Unlike the standard Apple AirPods, the Pros are noise-canceling, they're water-resistant and come with custom ear tips. Our team swears by them: They're well worth the additional money over the standard AirPods if you ask us.
Apple AirTags 4 Pack for $79.99
In the market for some Apple AirTags to keep track of your luggage? You're in luck: Prices to snag a four-pack (or even a single AirTag) have never been lower.
Amazon is currently selling a four-pack of Apple AirTags for just $79.99 – $20 off the normal $99 price tag. That's the best deal we've ever seen on this must-have travel accessory. If you just need a single AirTag, you can also grab one at a discount for just $22.48, down from the normal $29.99 price. But the best deal here is the four-pack: It's tough to beat getting AirTags for under $20 apiece.
Buy them on Amazon for $79.99 (was $99)
The All-New Amazon Kindle Paperwhite Signature Edition for $129.99
Amazon almost always has Black Friday and Amazon Prime Day deals on their own products. If you don't own a Kindle, this is a great opportunity to pick one up at a steep discount.
The brand new model of the Kindle Paperwhite has a higher resolution display with a built-in adjustable light. Best of all, this generation is now fully waterproof, includes double the storage space of older models, and can be charged wirelessly. It's normally $189.99, so you can save $60 by picking this up today.
You can even save another 20% by trading in your current Kindle model if you have one.
Buy it on Amazon for $129.99 (was $189.99)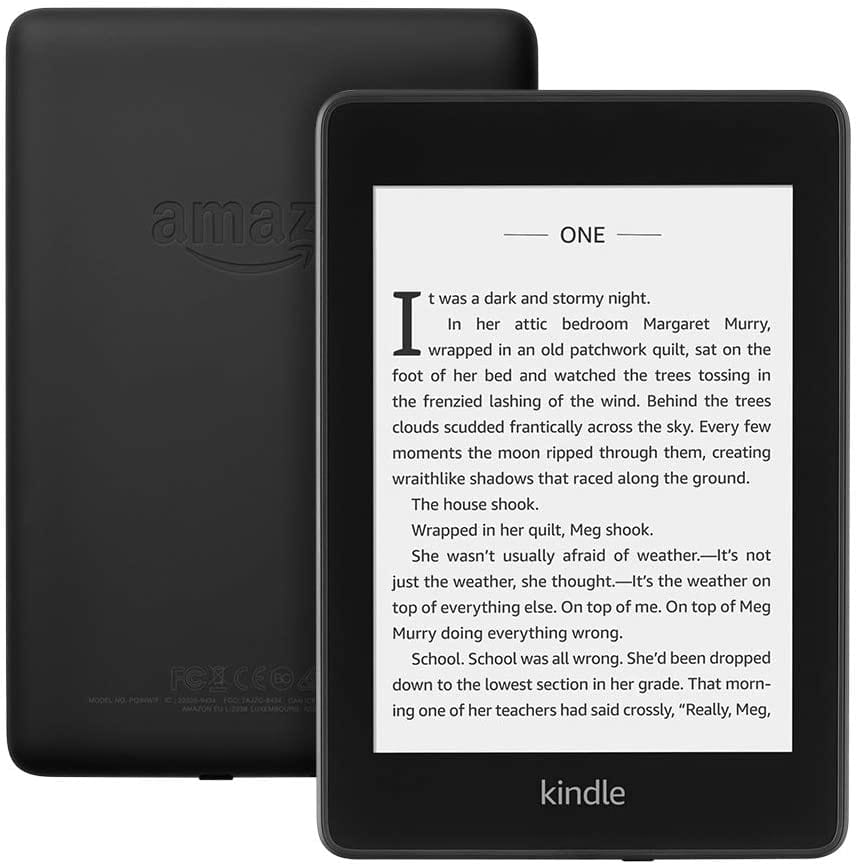 Bose QuietComfort 45 Bluetooth Noise-Cancelling Headphones for $249
Looking for the perfect gift for the traveler in your life? Or maybe it's time to treat yourself to some of the best travel headphones?
Bose's latest generation over-the-ear wireless headphones, the QuietComfort 45s, normally sell for $329. But you can pick them up today for only $249 – almost 25% off. You won't find these headphones at a lower price.
If you've been on the fence about buying a pair of Bose noise-canceling headphones, the time is now.
Buy it on Amazon for $249 (was $329)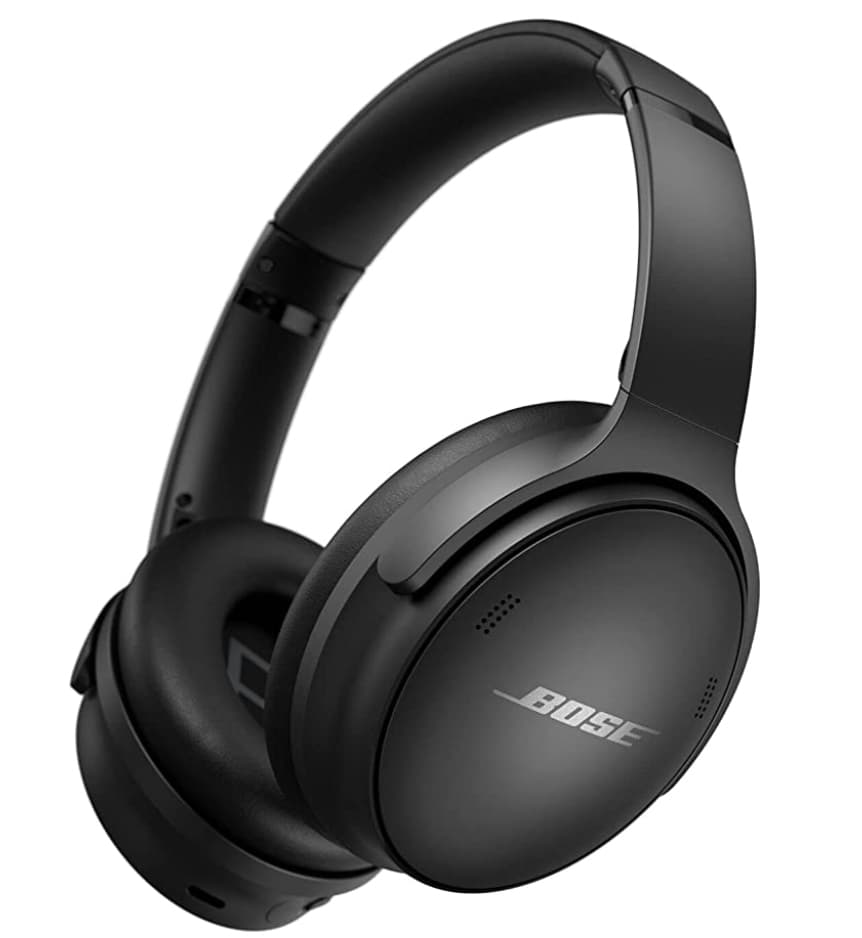 Sony Noise-Canceling Headphones for $68!
Want some great noise-canceling headphones at an even lower price? This is the deal for you.
Normally $149.99, you can pick up a wireless pair of Sony WHCH710N noise-canceling headphones for just $78!
These headphones get four out of five stars on over 20,000 Amazon ratings. You're not going to find wireless noise-canceling headphones for a cheaper price – at least ones that are any good. Our team has put these headphones to the test personally and they are easily worth the price tag if you are in the market for a cheaper set of Bluetooth headphones for the plane.
Buy them on Amazon for $68 (was $149.99)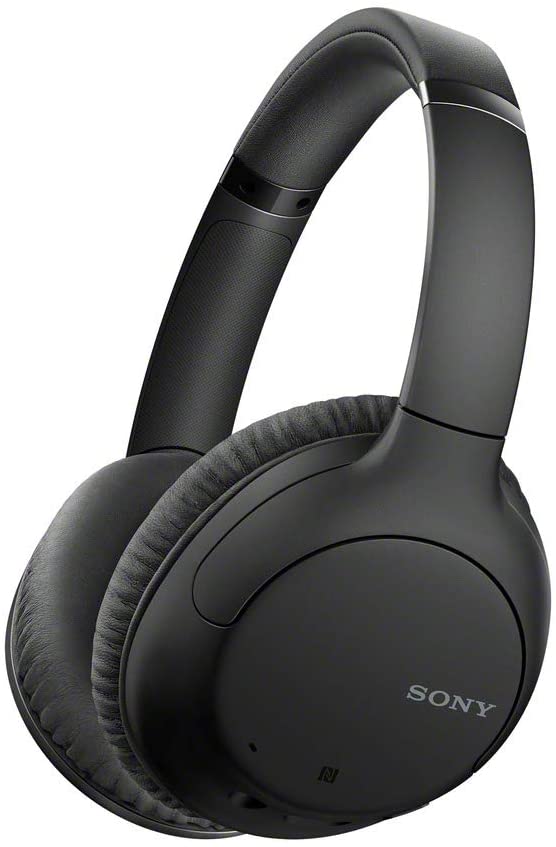 Up to 56% Off Anker Charging Accessories
Anker makes some of the best charging devices out there. They can be a lifesaver if you need to charge your devices on the go. And many of their devices are on sale today for up to 35% off! This list includes their new wireless charging devices compatible with Magsafe on Apple's newer iPhone devices.
On a full charge, these devices can provide two to three full charges for iPhones, Samsung Galaxy phones, iPads, and more!
Shop the Amazon Black Friday Sale on Anker Charging Accessories!
Amazon Fire 8 Kids Tablet in Kid-Proof Case for $79.99
Gotta keep your kiddo entertained? You're not alone.
Amazon is selling its Fire 8 Kids Tablet for just $79.99 – $70 off! These can be a lifesaver on your next trip, whether by air or car.
Buy it on Amazon for $79.99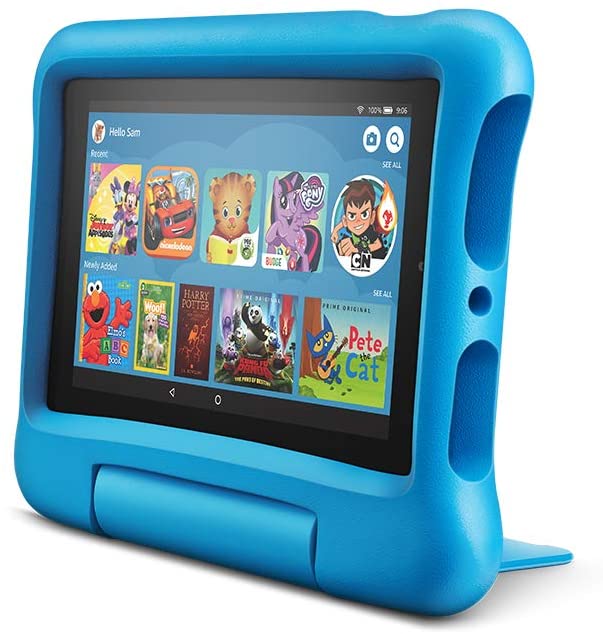 ATTOP 1080P FPV Drone with Carrying Case for $79.99
Amazon is offering the ATTOP 1080P FPV Drone with Carrying Case for $79.99 today. The drone typically retails for $99.99, so you can save 20% by picking it up today.
While we don't have any personal experience with this drone, it's one of the top sellers on Amazon and has solid reviews. The included carrying case should make it easy to throw in your bag for your next trip.
Buy it on Amazon for $79.99
Luggage Deals
Samsonite Luggage up to 39% Off
Samsonite has a few different 2-piece luggage sets with up to a 39% discount. First there is the Samsonite Omni 2 Hardside Expandable Luggage Set on sale for $231.88. This normally retails for 379.99 (39% off). 
You can also grab the Samsonite Winfield 3 DLX Hardside Expandable Luggage Set which is on sale for $253.45. This normally retails for $362.07 (30% off). 
Both luggage sets are well reviewed on Amazon.
Visit Samsonite's Amazon store to shop these Black Friday Deals! 
Amazon Basics 21″ Hardside Spinner Carry-On Bag
Amazon is offering its own branded 21″ hard-sided carry-on bag for just $53.12. This typically retails for just under $85 so you can save up to 37% by picking it up on Black Friday.
We don't have any personal experience with this bag, but it is well reviewed on Amazon and it probably won't get much cheaper for a decent carry-on bag.
Buy it on Amazon for $53.12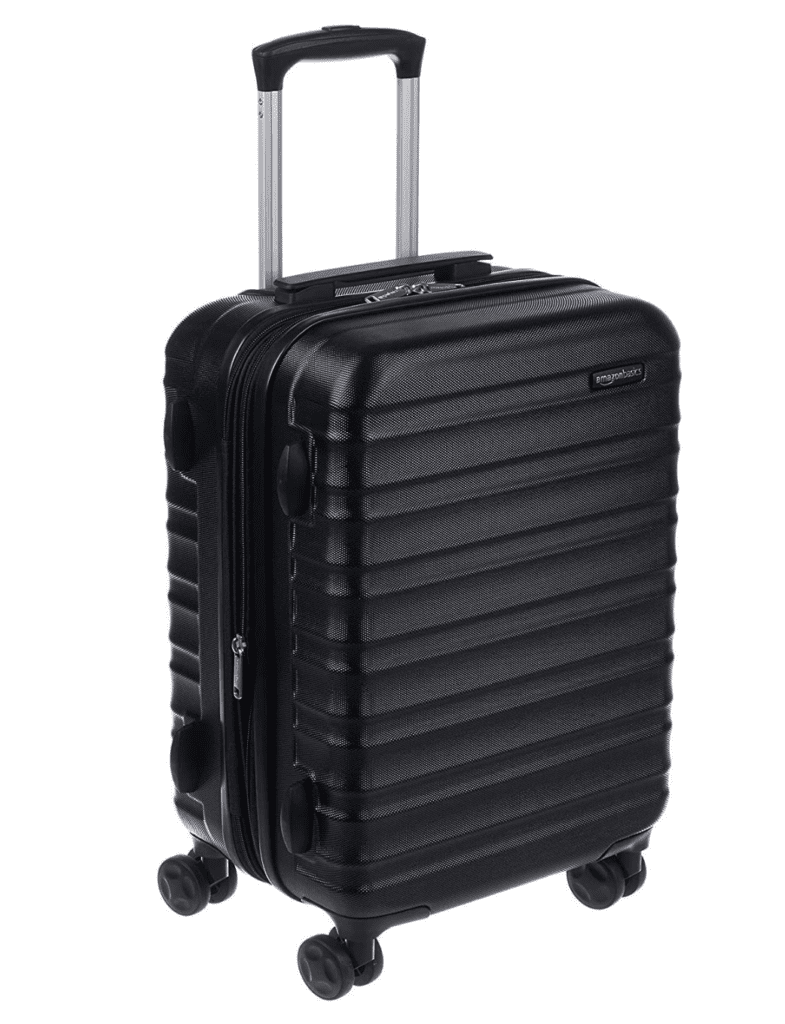 30% Off Luggage Sitewide at eBags
Ebags, one of our favorite online luggage retailers, is offering 30% off sitewide today for Black Friday! Our team swears by the Ebags travel backpacks. At 30% off, today is a great time to pick them up.
Plus, you can earn an additional 5% back today by using Rakuten.
Shop the eBags 30% off sale here!
40% Off Select Items at Tumi
Tumi isn't the cheapest luggage brand, but there is no question that they make a quality product. Through Monday, November 28, they are offering 40% off select items.
This offer even stacks with the ability to earn 12% back through Rakuten for Black Friday.
Shop the Tumi Cyber Week Event for 40% off select items
Other Deals
Ancestry DNA Personal Genetic DNA Test for 30% Off!
Curious to learn more about your ancestry to fuel your next adventure? Learn your story in a whole new way with the AncestryDNA + Traits: Genetic Ethnicity + Traits Test. This normally sells for $69 but it is only $49 today – almost 30% off today for Black Friday.
Buy it on Amazon for $49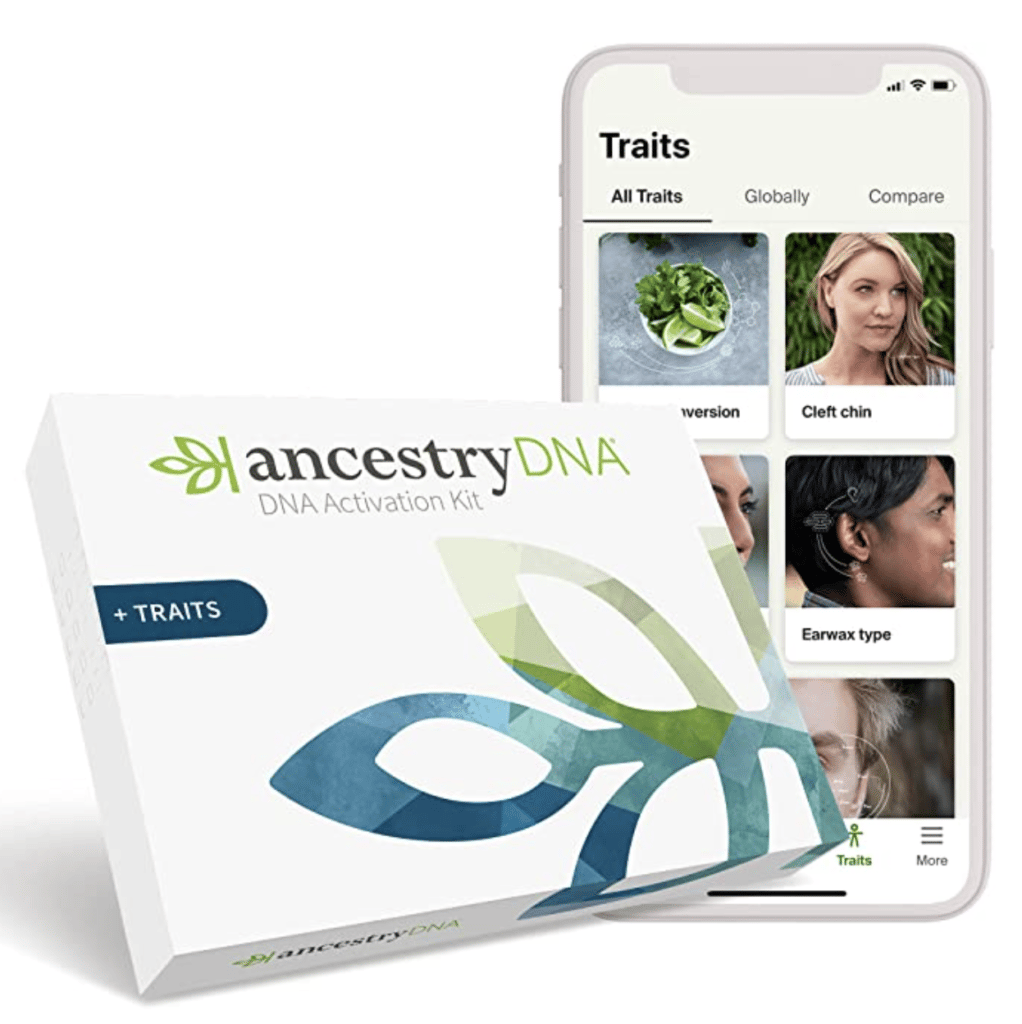 The Trtl Travel Pillow: $49.99
If you've taken a long-haul flight in economy, you know the struggle of finding a decent travel pillow. Travelers swear by the trtl Travel Pillow.
I picked this one up on Amazon Prime Day a few years ago, and while it looks odd, it is certainly far more comfortable than your average plush neck pillow. Better yet, it easily fits in a backpack or other carry-on bag.
It normally retails for $59.99, but you can pick it up today for $49.99 while supplies last. Plus, we're seeing another another 10% off coupon that you can apply that will show at checkout, saving you another $5.
Buy it on Amazon for $49.99 (was $59.99)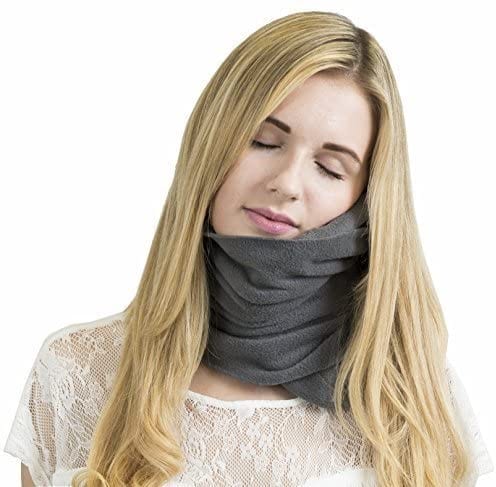 One Year of TripIt Pro for $24
TripIt is one of our favorite travel apps for keeping your itineraries organized. The app is offering its TripIt Pro membership for only $24 for the next year. A pro membership typically costs $49 per year.
TripIt Pro includes everything the free version does, plus many enhanced features like real-time alerts for your flights, monitors bookings for fare refunds, check-in alerts, and much more.
To get the $24 per year price, you must subscribe using this link.
Up to 50% Off at AllBirds
Many travelers swear by AllBirds shoes for their versatility (and sustainability) while on the road. If you're in the market, today is a fantastic time to pick them up.
Whether you want a pair of sporty shoes for flying and hiking, some loafers or loungers, or even a set of slippers, there are some significant savings with this Allbirds Black Friday sale. And remember: You can stack this sale by clicking through Rakuten (or add the Rakuten browser plug-in!) to get an extra 15% back as cashback.
Shop the Allbirds Black Friday Sale here.

Bottom Line
Don't wait on any of these deals:  Some are the lowest prices we've ever seen, and they could disappear at any moment.
We will be keeping this page updated throughout the day, so make sure to bookmark and check back frequently for the latest and greatest travel gear deals we find for Black Friday.