Once a hidden gem and now a bonafide tourist hotspot, Tulum, Mexico is set to open its own international airport soon. Service is expected to begin on Dec. 1 with fares on sale now.
Tulum Airport's own website says the airport is expected to open in April 2024, but Aeromexico and VivaAerobus are already offering nonstop flights to Tulum (TQO) from Mexico City (MEX) starting Dec. 1. Flights are already on sale, including connections from the United States. That's right, an airport project might finish ahead of schedule…crazy!
In June, Mexican President Andrés Manuel López Obrador shared a video of the airport's progress on social media. At the time, it appeared progress had been made on the runway, but there was very little – if any – terminal infrastructure visible.
Progress on the airport is apparently sufficient enough for two Mexican airlines to start selling fares, though. The inaugural flight into TQO will be operated by Aeromexico and will land at 11:50 a.m. on Dec. 1. That will be followed by a VivaAerobus flight that lands at 4:10 p.m.

For those hoping to fly a U.S. airline directly into TQO, you'll have to wait for the time being. The airport is apparently going to start with just domestic service within Mexico, but we suspect it won't be long before U.S. carriers jump at the chance to take passengers down to the new alternative airport to Cancún (CUN) in the Yucatan Peninsula.
But if you can't wait for American, Delta, or United to take you to Tulum, Delta's partner Aeromexico can get you there this winter starting at just $291 roundtrip.

Thrifty Traveler Premium members just received a flight deal alert pointing them to a handful of Aeromexico fares to TQO (with a layover in Mexico City) all $345 roundtrip or less. Austin (AUS), Chicago (ORD), Miami (MIA), Miami (MIA), New York (JFK), and Orlando (MCO) in addition to LAX, too.
The Federal Aviation Administration (FAA) also recently returned Mexico to its highest Level 1 aviation safety rating, meaning Mexican airlines can add new service and routes to the United States.
Word has been spread of a new Tulum Airport for years, but now it's actually coming to fruition. The new airport is designed to cater to tourists looking to head south of the Cancún area.
Located 40 miles south of Playa del Carmen and 75 miles south of Cancún, Tulum is known for its beachfront hotels, its archeological ruins, and the Parque Nacional Tulum. It'll be the third major airport in the region, after Cancún (CUN) and Cozumel (CZM).
Google Maps clocks the drive from CUN to Tulum at 1 hour and 36 minutes, making a flight into TQO an attractive option for travelers wary of a road trip after their international flight.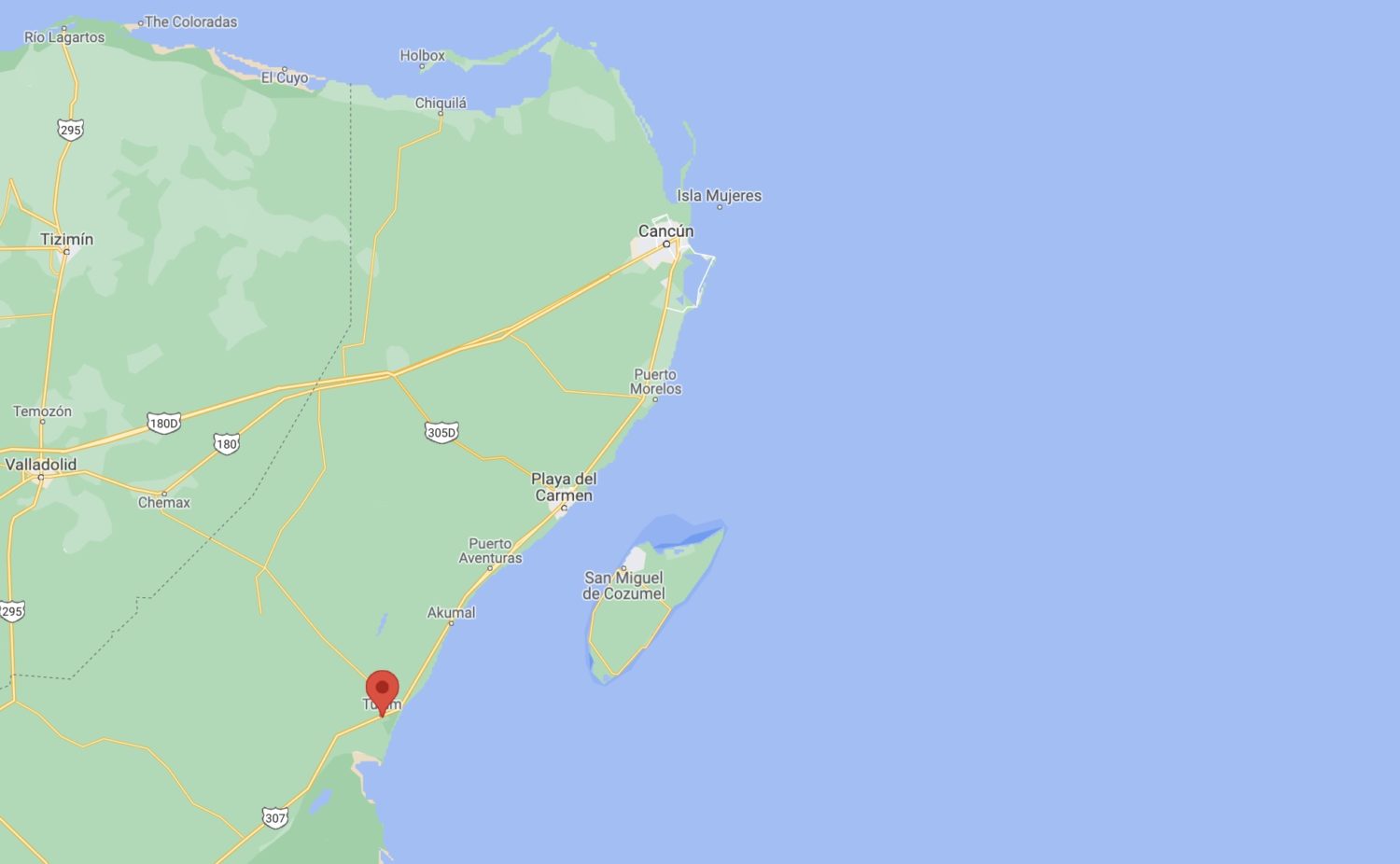 Cancún is already known for heavy airline competition and therefore low, low fares down to Mexico. We find and send our Thrifty Traveler Premium members terrific Cancún fares nearly every month. While slightly less frequent, Cozumel also sees its fair share of cheap flight deals, too.
It will be interesting to see what Tulum's presence in the region will do for travelers. Besides serving as a direct option into a popular destination for North American travelers, it could also increase competition for flight prices into the Yucatan region.
Bottom Line
A brand new airport in Tulum, Mexico (TQO) is set to open soon, with two Mexican airlines starting brand new service on Dec. 1. You can book the inaugural flight on Aeromexico for Dec. 1, and connections on Aeromexico from the United States are on sale for this winter, too.
The addition of yet another airport on the Yucatan Peninsula can only mean more competition for airfares to the region, meaning travelers hoping to visit Tulum's historic beaches and ruins will have a new – and hopefully even affordable – option.
At the very least, it will cut out 90 minutes or more of drive time out of a trip down to Tulum.