Global Entry is the must-have, federally run program that'll get you a quick trip through immigration after an international flight. The federal government hopes a brand new mobile app makes it even faster.
Earlier this week, U.S. Customs and Border Protection quietly launched a Global Entry mobile app that enrolled Global Entry members can use to complete their arrival process. No need to wait to use a Global Entry kiosk: Just fire up the app, take a selfie, and head through customs and immigration.
The app is free and already available to download for both Apple and Android users – just search "Global Entry Mobile" in the App Store or Android Store. Currently, international travelers can only use the Global Entry Mobile app on arrival at seven major U.S. airports – though the federal government hopes to expand to additional airports in the near future.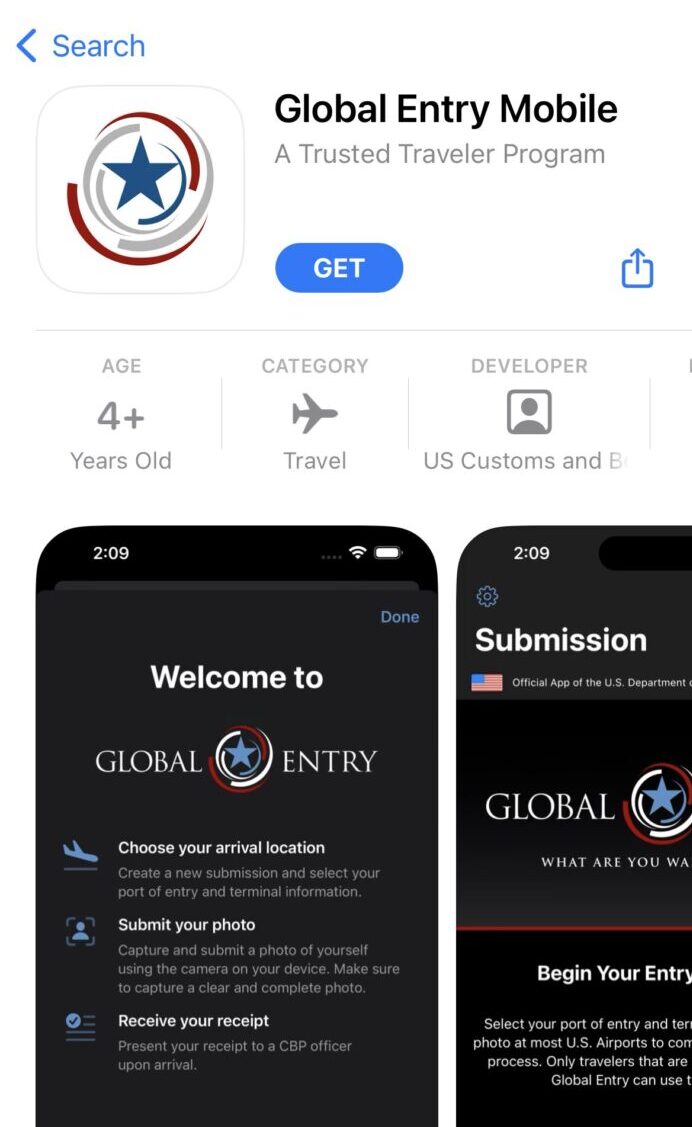 When making their way through customs, travelers with Global Entry get to skip the standard line line and head to a dedicated kiosk. There, they'll need to scan their passport and fingertips … but increasingly, they can simply snap a quick photo and maybe confirm a few personal details. Travelers get a small slip to hand off to a dedicated immigration officer and go on their way.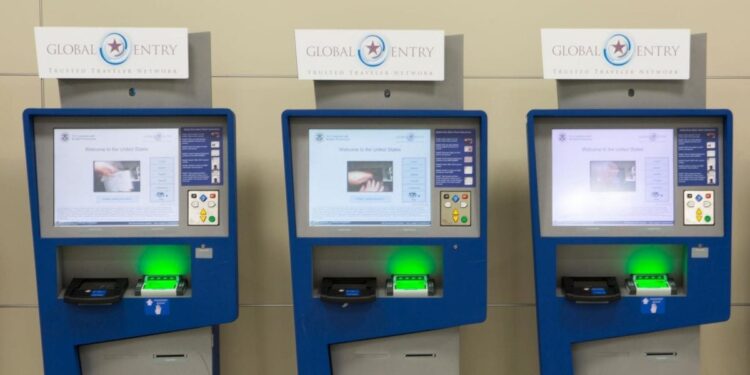 The new app streamlines the process even further. You simply choose your arrival destination and then take a selfie, which is then verified with your identity. Once that's complete, you'll get a digital receipt that you can show to an immigration officer, skipping the kiosks altogether.
There's no need to log in or enter any personal details in the app in order to process your arrival information.

Right now, the Global Entry mobile app is only available to use at seven U.S. airports:
Seattle (SEA)
Los Angeles (LAX)
Miami (MIA)
Orlando (MCO)
Washington, D.C.-Dulles (IAD)
Pittsburgh (PIT)
Houston-Intercontinental (IAH)
The federal government said it plans to expand the use of the app to additional airports with Global Entry processing in the future.
Read next: Want TSA PreCheck or Global Entry? Use These Credit Cards to Cover the Cost!